MINIMIZING OUR IMPACT
Designed to last; built with the planet in mind.
Pakt's Responsibility Journey
WE DON'T BELIEVE TRULY "SUSTAINABLE" PRODUCTS EXIST
So we're going with the next best thing: producing products as responsibly as possible, building them to last, and designing them to be versatile; so you can minimize the number of products you need. The road to reducing our impact takes time, but we're committed to learning, improving, and sharing what we learn, every step of the way.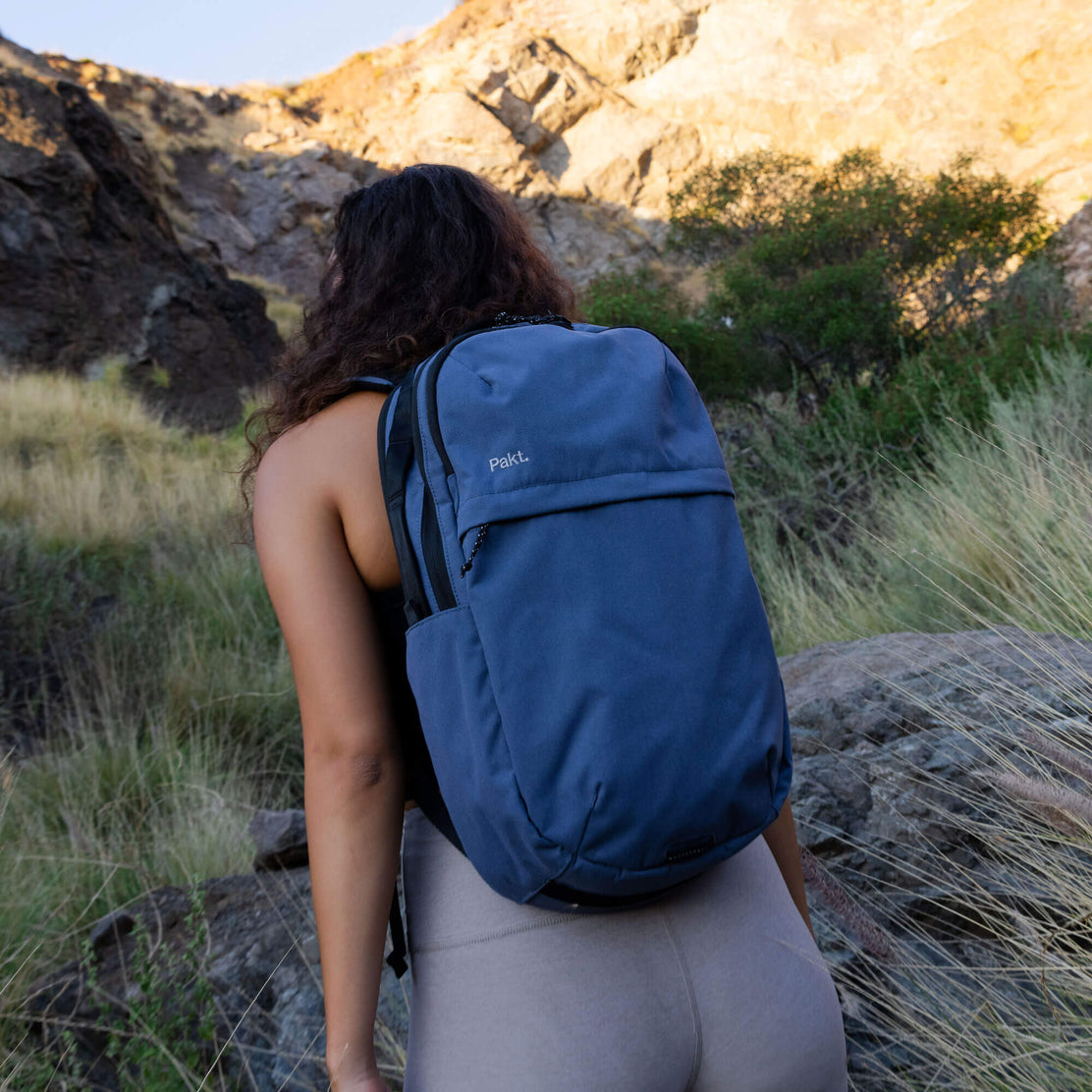 01
Eco-friendly Materials
We only use modern, durable, technical materials that are animal-friendly and have the lowest possible environmental impact. We work to improve our supply chain and products by constantly looking for lower impact replacements for materials and processes.
Fabric from single-use plastic
The exterior fabrics and linings of most of our bags are made from recycled plastics – giving those plastics a second life and keeping them out of landfills or the environment. We use both rPET which mostly consists of single-use plastic bottles and recycled nylon which has the benefit of being recycled multiple times.
Animal Friendly Alternatives
For leather-like accents, we source animal-friendly high quality PU leather – a greener alternative to more commonly used PVC, both in production and after-care. It does not require highly toxic chemical plasticizers and is more degradable than PVC.
02
Conscious Production
The last thing we want to do is add more unnecessary stuff to the world. We would rather have a small line of great products where each product clearly adds value to people's lives, rather than grow the line simply because "that's what companies do," or "that's what retailers expect."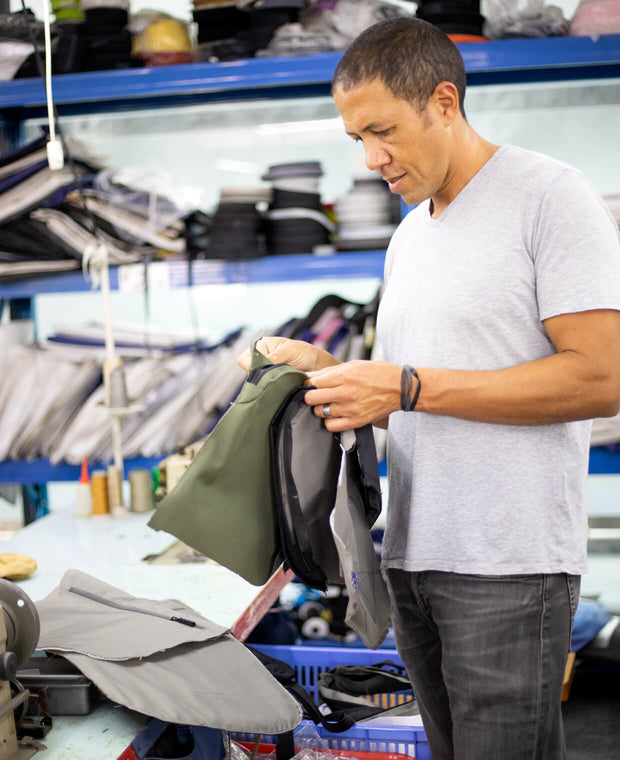 Built to stand the test of time
We believe in buying quality over quantity, which is why we create our products to last a lifetime of adventures. If you ever have any issues with any of your products, we'll take care of it; and we'll work to make them even better with every future production run.
Conserving resources through crowdfunding
We've embraced crowdfunding and pre-orders because they allow us to more accurately order products according to demand. So instead of ordering, say 10,000 bags, and then crossing our fingers that we'll sell them all, we can reduce waste and conserve resources by gauging the real demand for different styles and colors, then only ordering materials for what we need. 03
Factory Transparency
We've developed personal relationships with our manufacturing partners and suppliers to ensure our bags are produced under safe, fair, legal, and humane working conditions.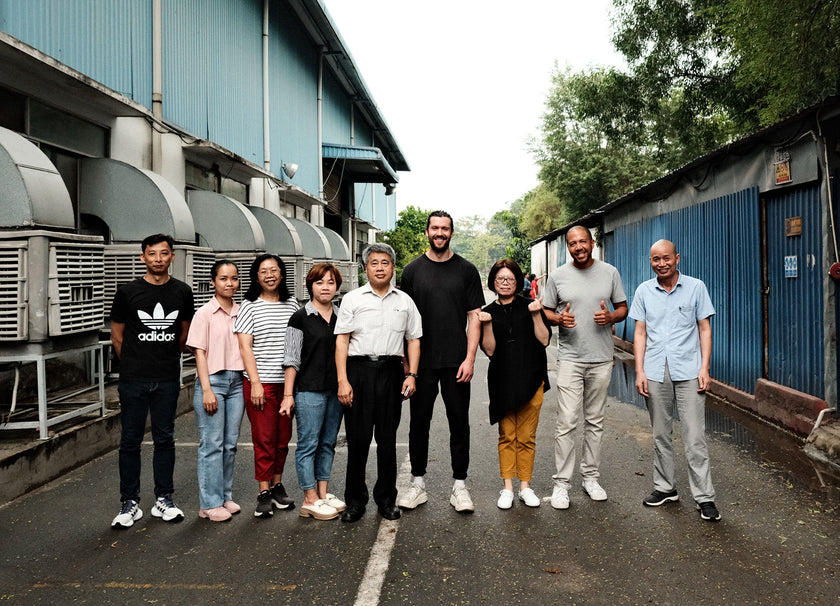 Trusted Manufacturing Partners
Our bag manufacturing partners are located in Vietnam, a hub for talented sewers and high quality soft goods production. We have worked with these partners for years and make regular factory visits to work side-by-side during the production runs for our products (amazing Vietnamese food is a nice bonus). We are proud to call our suppliers both partners and friends.
Quality Control
We build close relationships with the manufacturing teams to learn every step of the process and understand the impact on both the environment and the employees at the facilities. Not only do we visit these locations ourselves, but we also regularly schedule third-party inspectors to confirm health, safety, and compensation standards are in place for all employees.
04
Plastic-free packaging
We're deeply committed to keeping our oceans healthy, so we've opted to ship our products in 100% plastic-free packaging. In fact, we feel so strongly about it, we even created a separate organization, SeaHive, dedicated to fighting environmentally harmful plastic packaging. Through SeaHive we fight plastic pollution before it enters our oceans by helping other companies eliminate plastic packaging while raising awareness with consumers.
Eco-Friendly Fulfillment Considerations
The journey your product takes from the factory to your door is another part of the product sourcing process where we constantly look for ways to reduce the impact. Seemingly small changes here can have outsized impacts.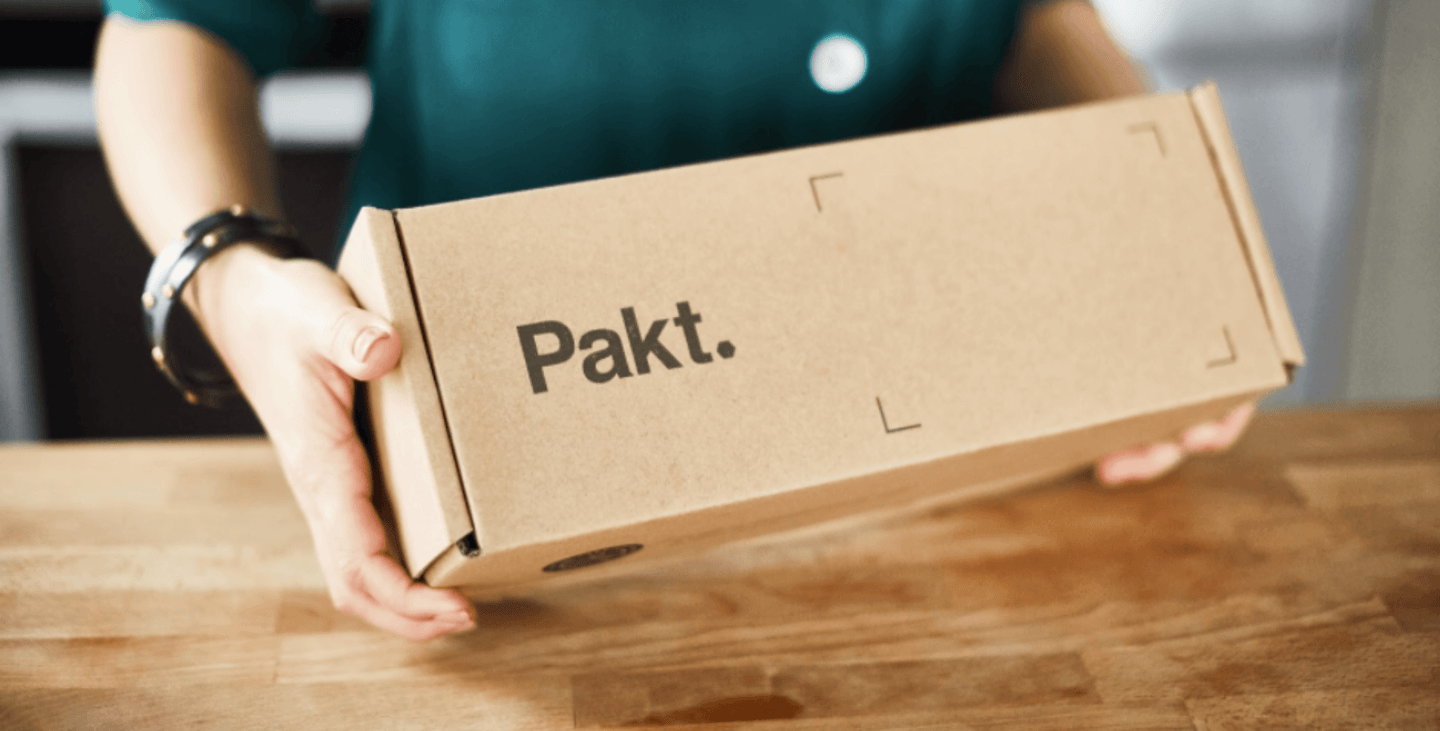 Strategic Design
The design for each product's carton minimizes airspace and maximizes density in any shipping container or vehicle to decrease the carbon footprint of transport. There is no "small box within a big box" with extra padding materials
Low Impact Transportation
We choose to ship our products from our factories overseas to our US-based shipping facility by ocean freight instead of air. According to MIT, long-haul air freight generates 47 times as much greenhouse gas emissions as ocean freight, per ton-mile.
Committed Partners
Working with fulfillment partners that understand our commitment to the environment is key. We have selected fulfillment partners that are dedicated to providing plastic-free alternatives to standard packaging, such as using recycled shredded boxes as an alternative to plastic bubble void fill.
05
Giving used gear a new life
One of the biggest things any of us can do to reduce our impact is to get the most use possible out of the products that we buy. At Pakt, we are committed to helping support our customers do just that.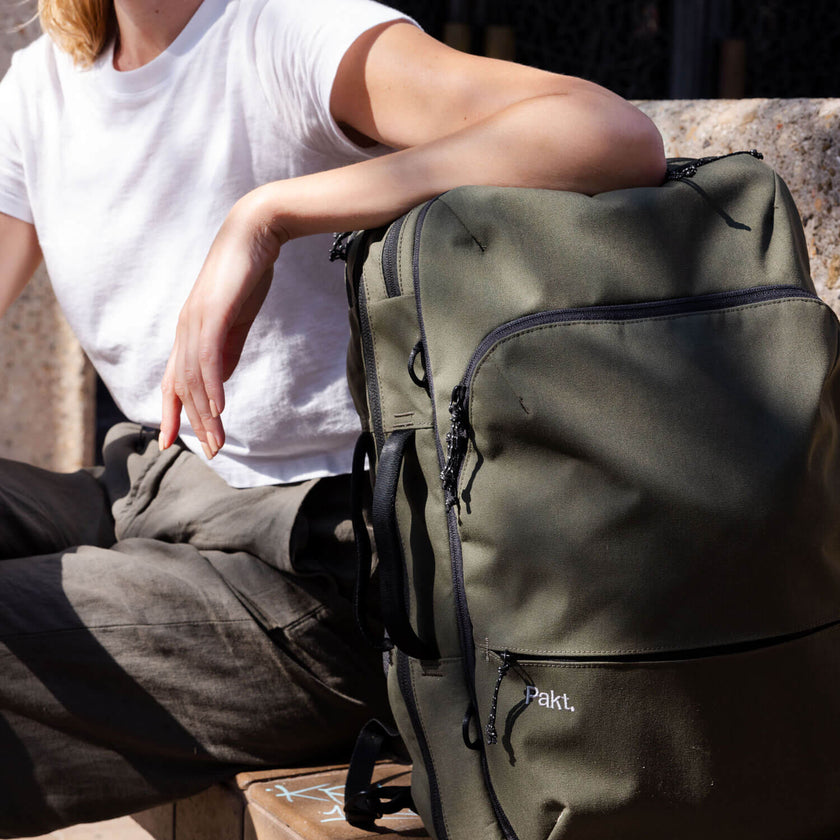 Repair program
Being faithful sidekicks to adventurous travelers is a tough job! Damage happens. Unfortunately, repairing a travel bag is often beyond the capabilities of your local tailor. We rolled out a repair program working with talented sewers in our hometown of Bozeman, Montana to help keep more Pakt bags traveling the world and out of landfills.
Resale program
Sometimes your travel gear needs change. Now Pakt customers with gear that they no longer need or want can sell it right where others are looking for Pakt gear, right here on this site through rePakt. Free up the funds for the gear you need while helping reduce your impact by decreasing new product production – a win, win.
06
Our Practice
Pakt has been a remote team since it all began in 2018. Today, our team works virtually together from four different states in two different time zones. We choose not to anchor ourselves to an office building or have a long commute into work. This small but purposeful practice helps our team cut traffic congestion, reduce emissions, and improve employee productivity and happiness. It's better for our people, and better for the planet.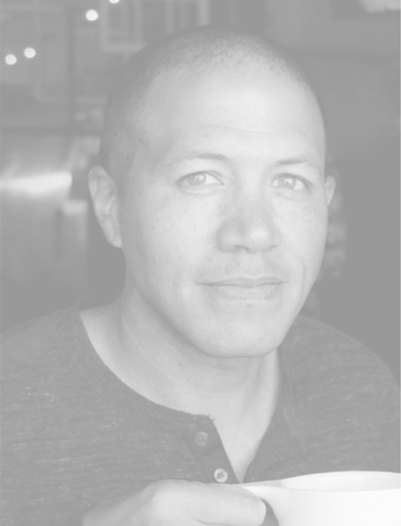 Founder & CEO
Malcolm Fontier
Community & Creative
Sara Edwards
Operations Detective
Melissa Kieffer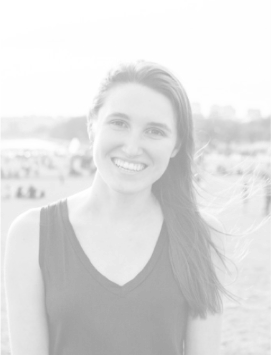 Community Support
Spreadsheet Queen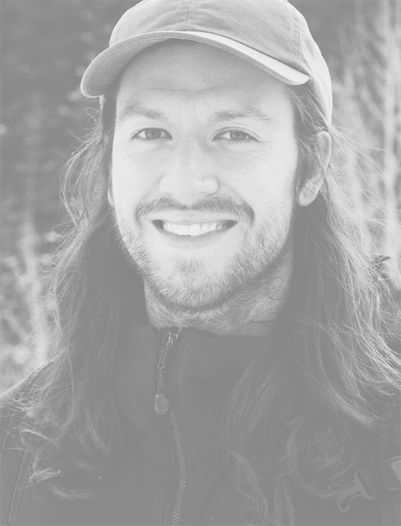 Studio Manager, Graphic Design
Katie O'Malley
07
The journey never ends.
Pakt's efforts to minimize our impact and operate as responsibly as possible is an ongoing journey. We are constantly pushing ourselves to learn more and improve when new options are uncovered.
Join the journey. We share the latest news in the posts linked below, and we always welcome feedback and ideas.