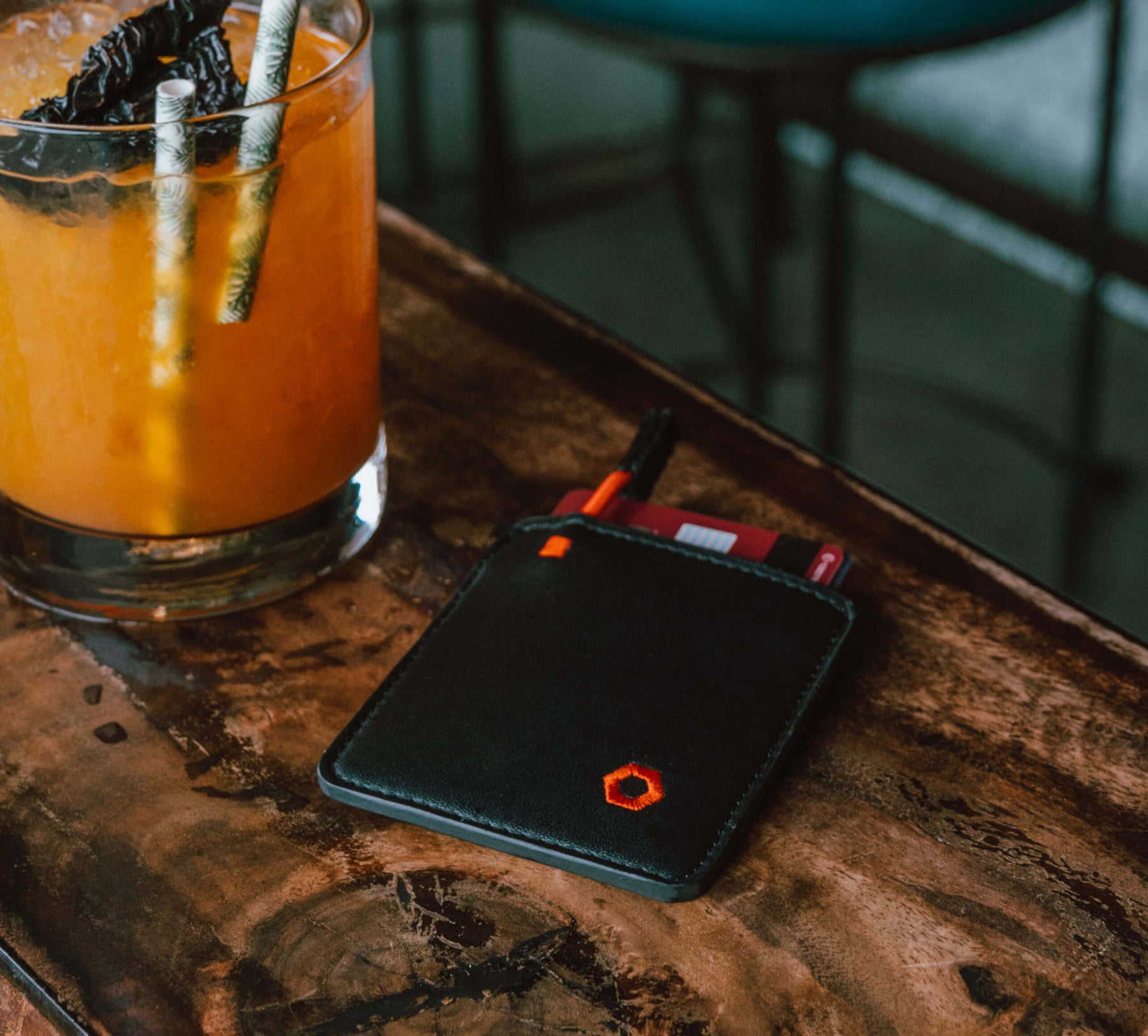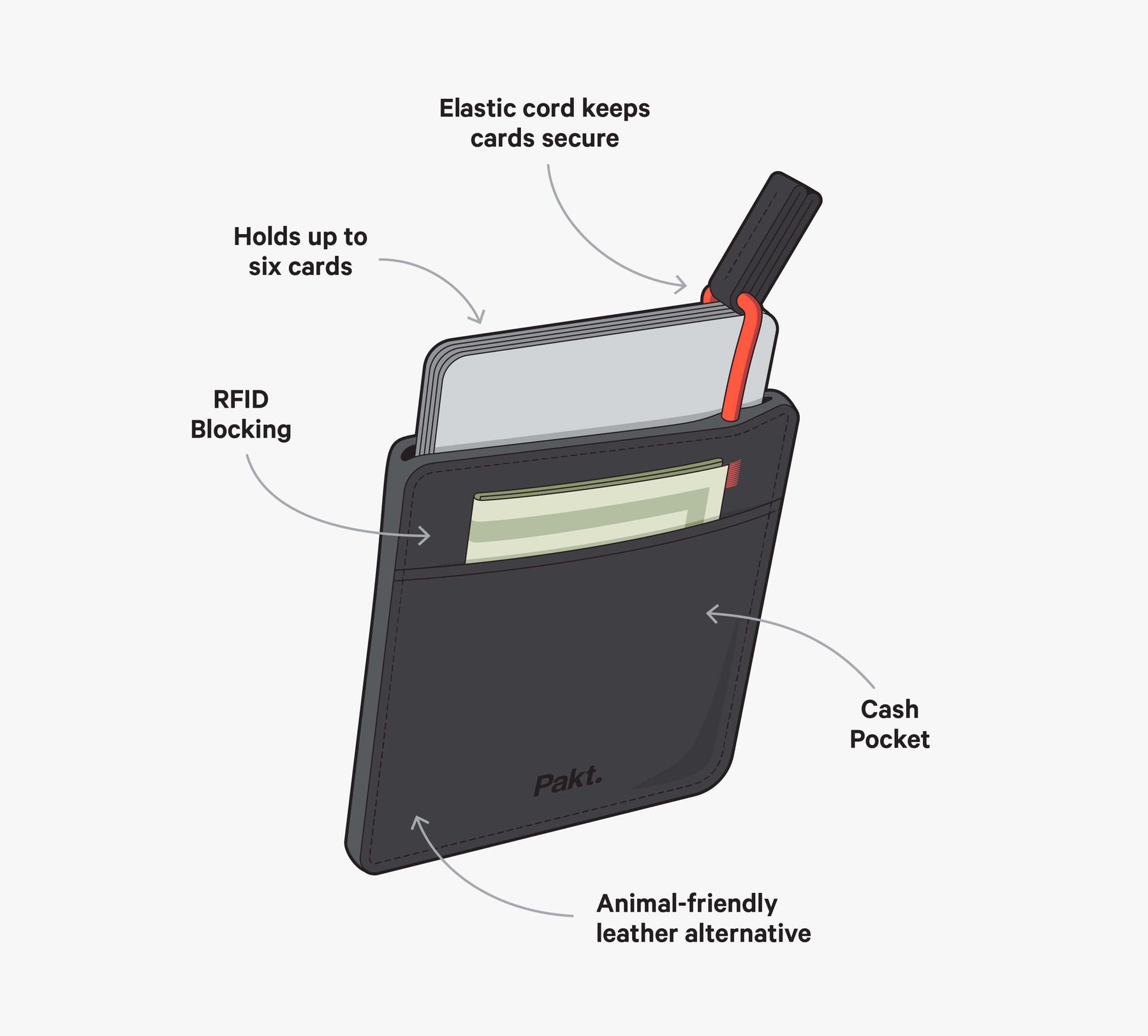 Mojito Wallet
Notify Me When Available
Carry less, do more. This slim, minimalist design is perfect for daily use, active lifestyles, or travel. Vegan, RFID-blocking, with room for 6 cards plus cash - all in a slim, secure design. 
Durable animal-friendly leather alternative
Card pocket holds up to 6 cards (more if you're determined) + dedicated cash pocket
RFID-blocking liner
Elastic loop keeps cards secure
#ffffff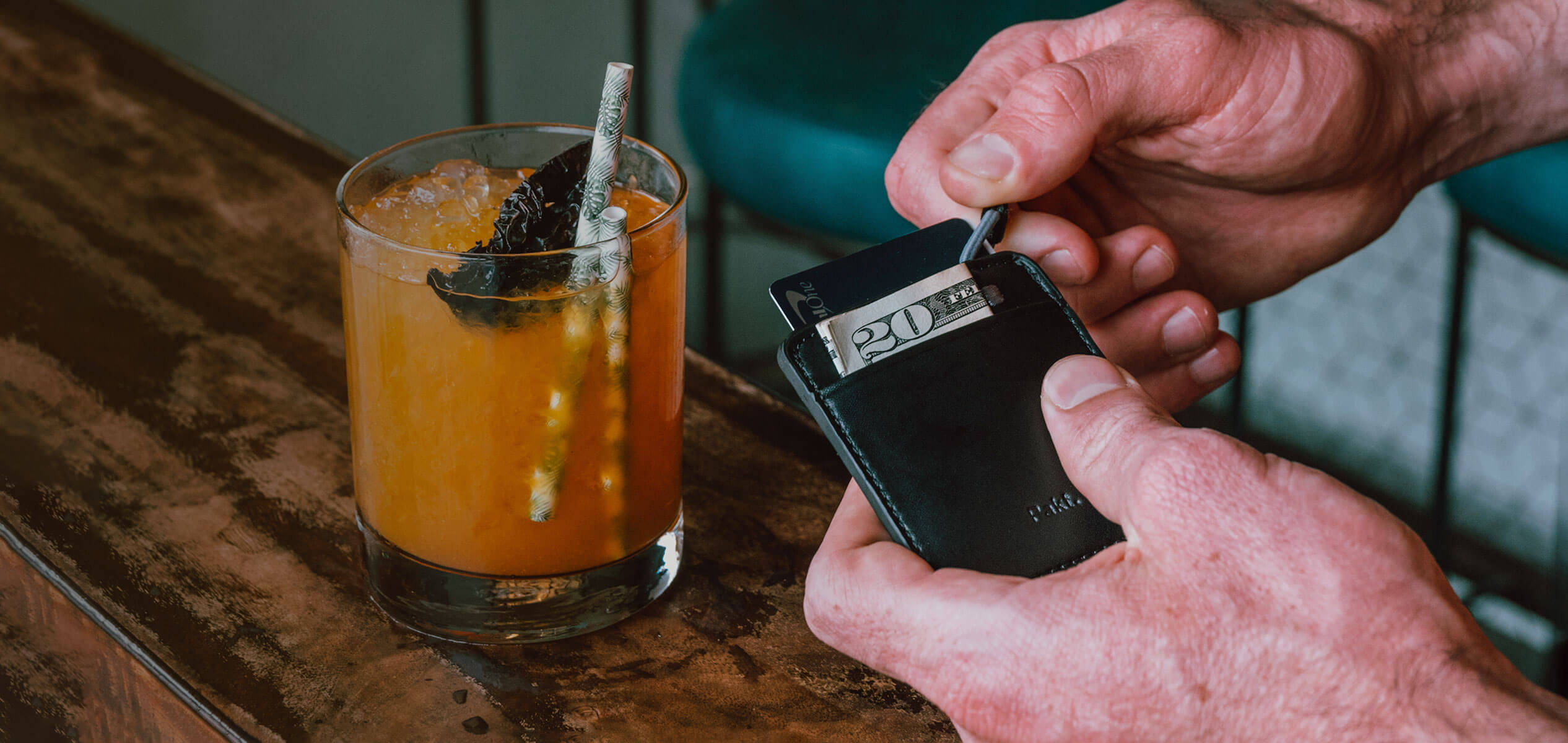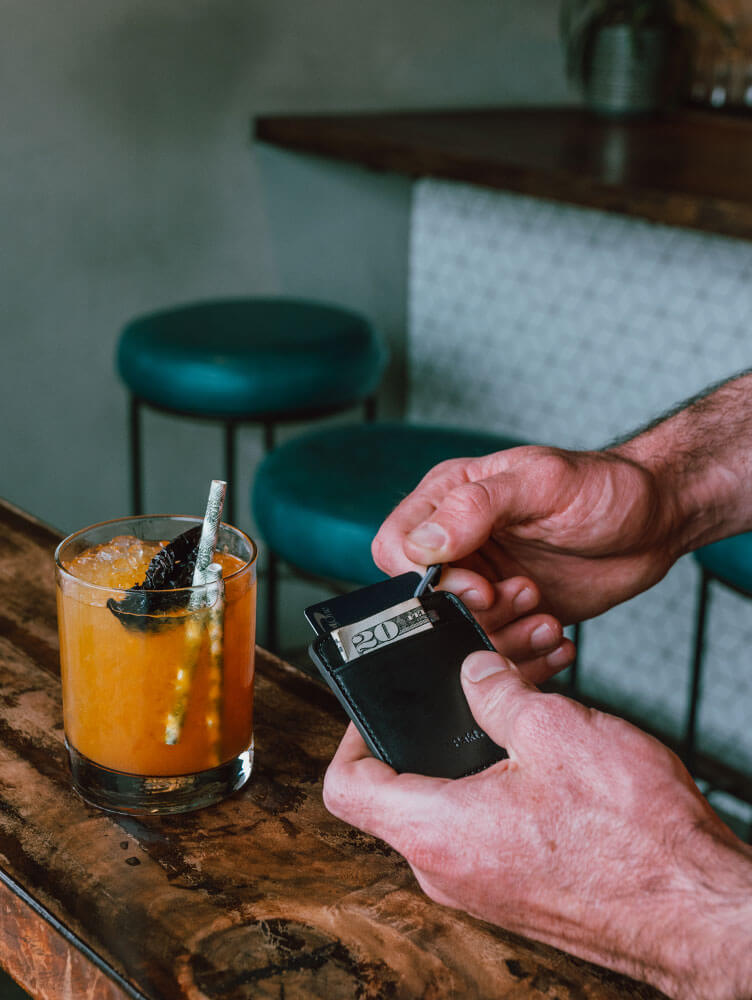 Everything you need, and nothing you don't. No old receipts, expired credit cards, or unattainable sandwich punch cards allowed.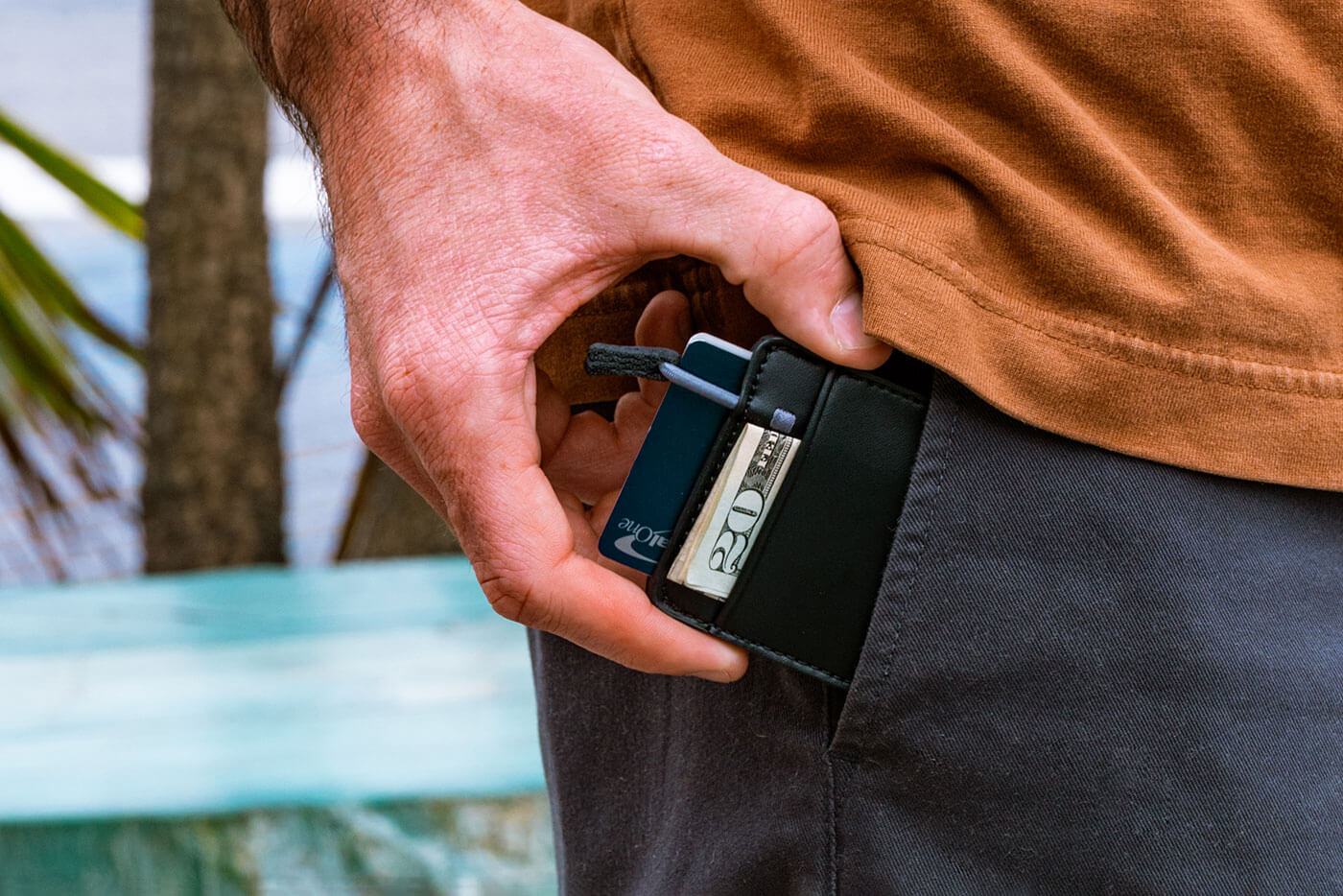 The Mojito Wallet was originally designed by Pakt founder Malcolm Fontier in 2008 and produced through 2012. In the ten years since Malcolm's company stopped making them, there's been a steady stream of die hard fans campaigning to bring the wallet back. We listened to the calls, and resurrected and redesigned the simple card wallet to bring you the new and improved Mojito.
Pakt on the go
See Pakt in the wild via posts from our community of those who #keeptravelsimple.
76 mm x 67 mm (3" x 2.64")
0.4 oz
PU, durable animal-friendly leather alternative
RFID-blocking liner
Elastic bungee cord with webbing pull
Wipe or spot clean as needed. Do not machine wash or dry this item.
Amazing size, perfect slender wallet
Loved the size and shape. Truly minimal!
Absolutely the best wallet I have owned
I was using one of those modern, card-spreading wallets for at least two years. I liked it but found it to be bulky and rigid. I searched and searched for something better and could not find it. Then I saw this wallet from Pakt. It arrived and I loaded it. It feels so good in pocket! Much less bulk, secure, and just in every way the most minimalist, bulk less wallet I have ever owned. I am going to get more of these as gifts as I find it to be a profoundly easy and comfortable way to carry my vital cards and some cash. The picture illustrates how much bulk and size has been cut from my pocket! Thank you Pakt for making this hard-to-find and perfect solution for my front pocket!
We ship to the US, Canada, Australia, UK and more. Check out the full list of countries that we ship to here.
Secure up to 6 cards within the card slot of the Mojito wallet and elastic band.
Honestly, same! The Mojito was originally a part of a series of wallets named after cocktails from around the world. We kept the name because the Mojito already has a fan base and a reputation. Also, we like it!
That's not what this– It's not actually–
…well, ok, since you're here:
The Pakt Mojito
¾ ounce simple syrup
2 sprigs mint, plus more for garnish
2 ounces white rum
¾ ounce fresh lime juice
soda water
Muddle simple syrup and mint sprigs in a cocktail shaker. Add rum and lime juice. Fill the shaker with ice, and shake vigorously. Strain into a tall glass filled with ice. Top off with soda water and garnish with mint. Cheers! 🍻
RFID (radio-frequency identification) is used in credit cards to allow for contactless payment. Instead of swiping or inserting your card into a reader, RFID-enabled cards need to be within just a few inches of the reader to process a payment. The Mojito wallet contains a RFID blocking layer that effectively blocks frequencies from 250 KHz to 40 GHz, including NFC-enabled credit cards, which use a 13.56 MHz frequency to communicate.