Community Led Design Improvements
Malcolm Fontier's Getaway
The Getaway bag, a first of its kind clamshell duffel, makes its debut. Designed by Malcolm Fontier and Resource.
Pakt One – 1st Production Order
Designed based on the original Getaway, with improvements made by Malcolm, Sprout, and feedback from The Minimalists.
Replaced the metal D-ring with durable, silent stitched webbing. Updates to the handles and shoulder strap to be more durable and comfortable. Addition of the TSA Pocket (patent pending), accessory loops, and durable webbing zipper pulls.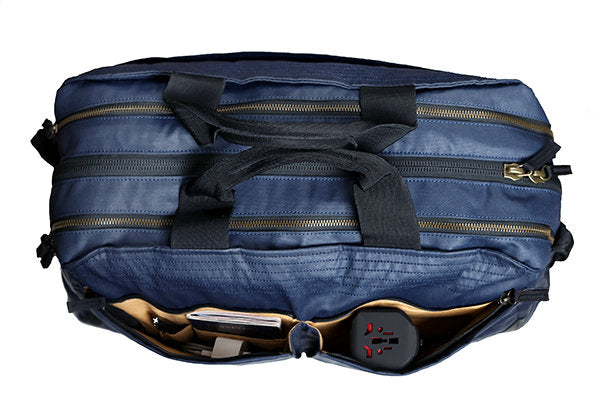 Pakt One – 2nd Production Order
The Pakt team made improvements on the Pakt One production order one based on feedback from the Pakt community.
Added YKK zippers across all three colorways. Increased the main zipper size to increase zipper longevity. The front pocket was updated with dedicated slots for a passport and a pen.
The Pakt Travel Backpack
After the launch of the One, the Pakt community was very vocal about the need for a Backpack version. We created the Travel Backpack with the help of Chase Reeves, and got the community involved from multiple design surveys throughout the product development process.
Submit your design idea
Have an idea for improving one of our existing product designs?

If your idea is new and it makes it into the next production order, we'll send you the updated product on us. We'll also credit you and feature the original submission on our website.