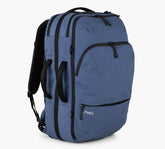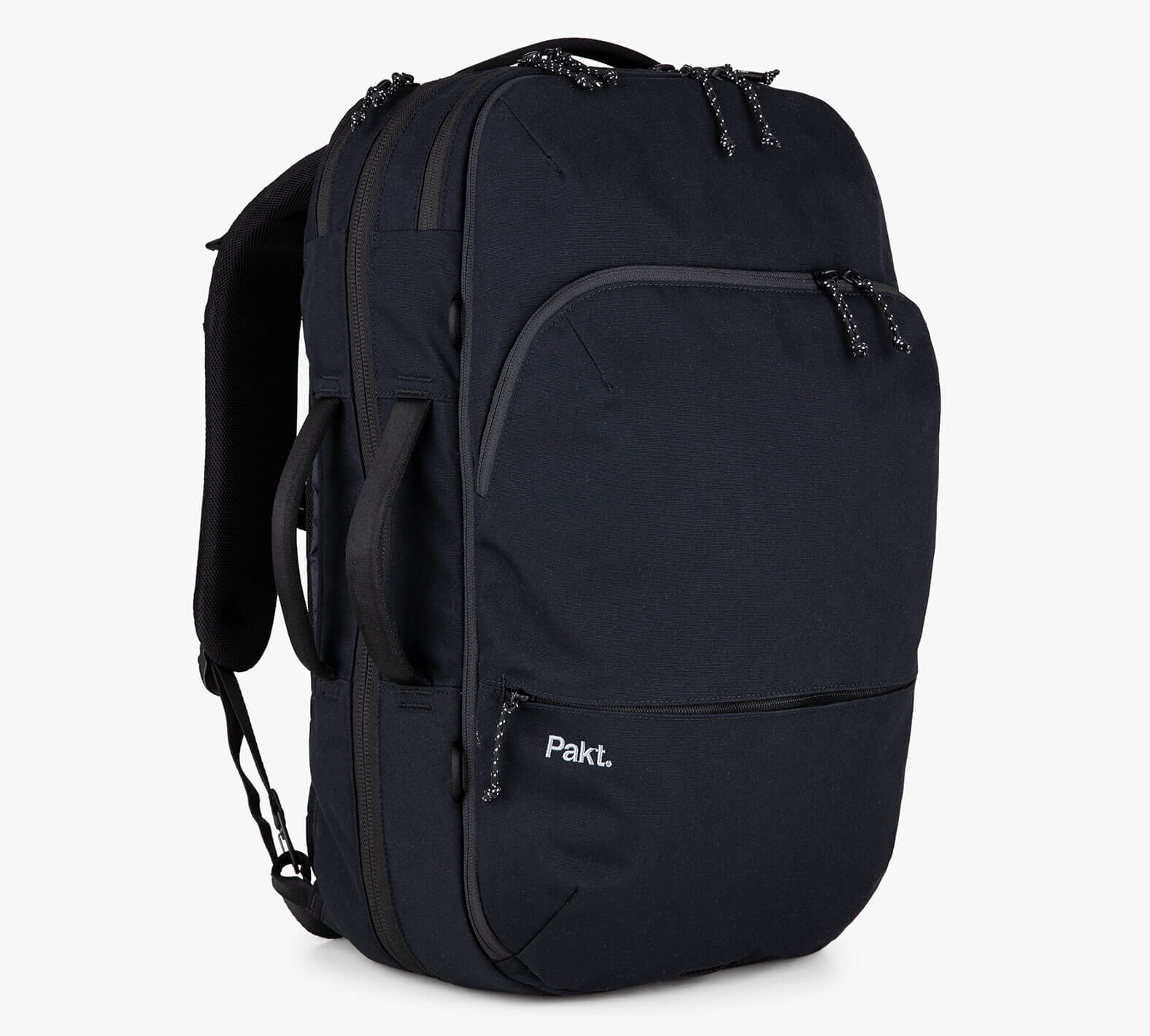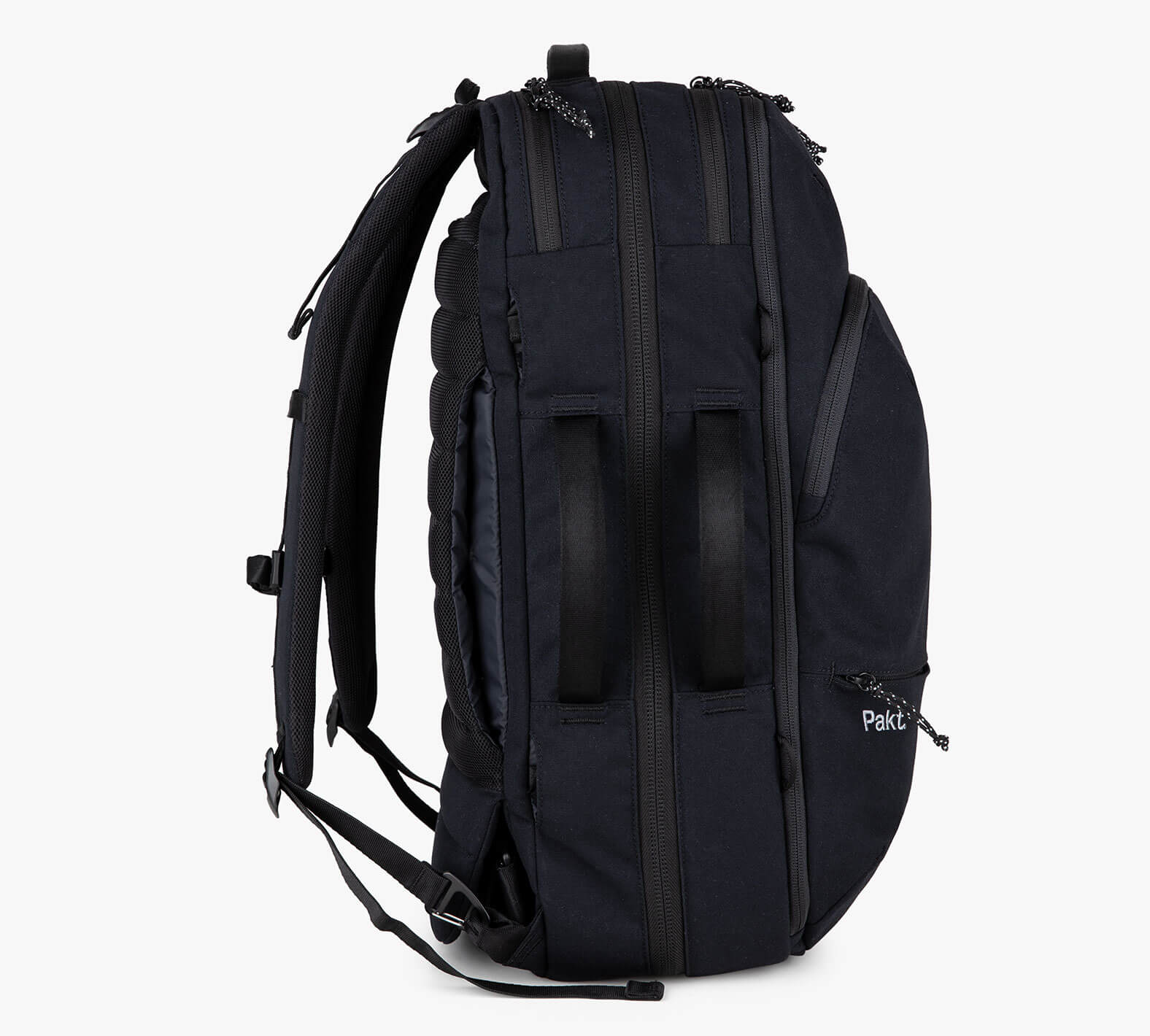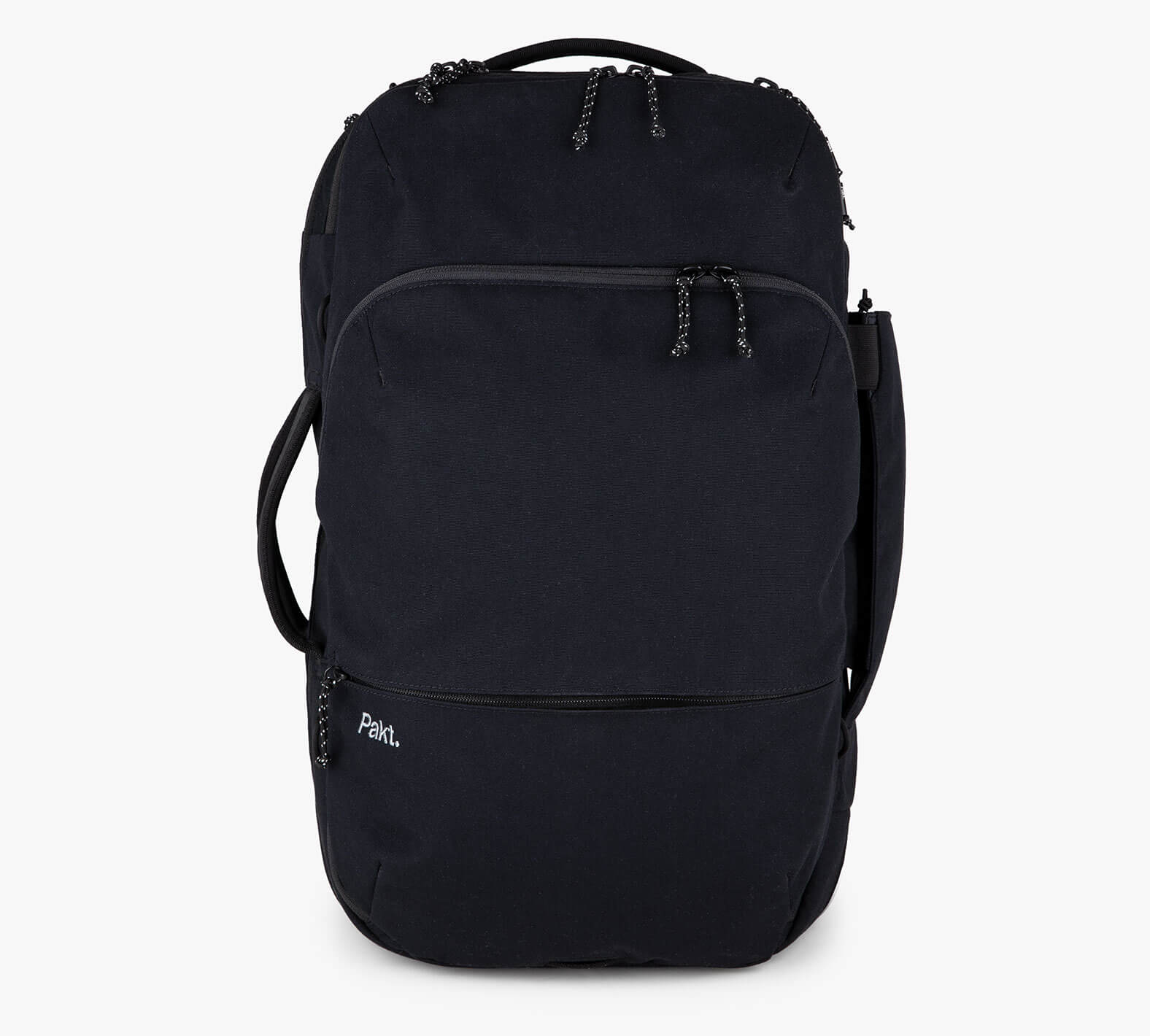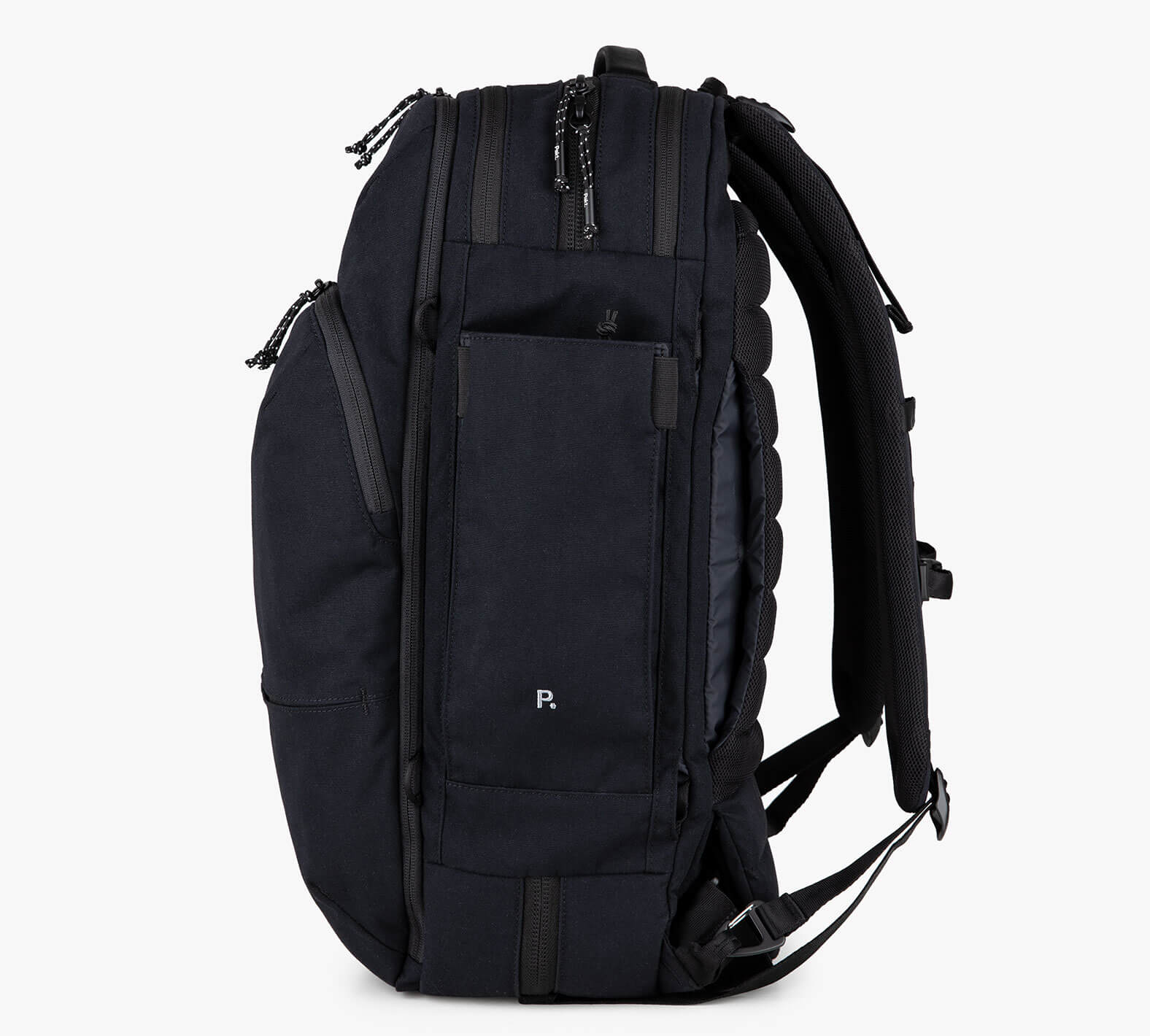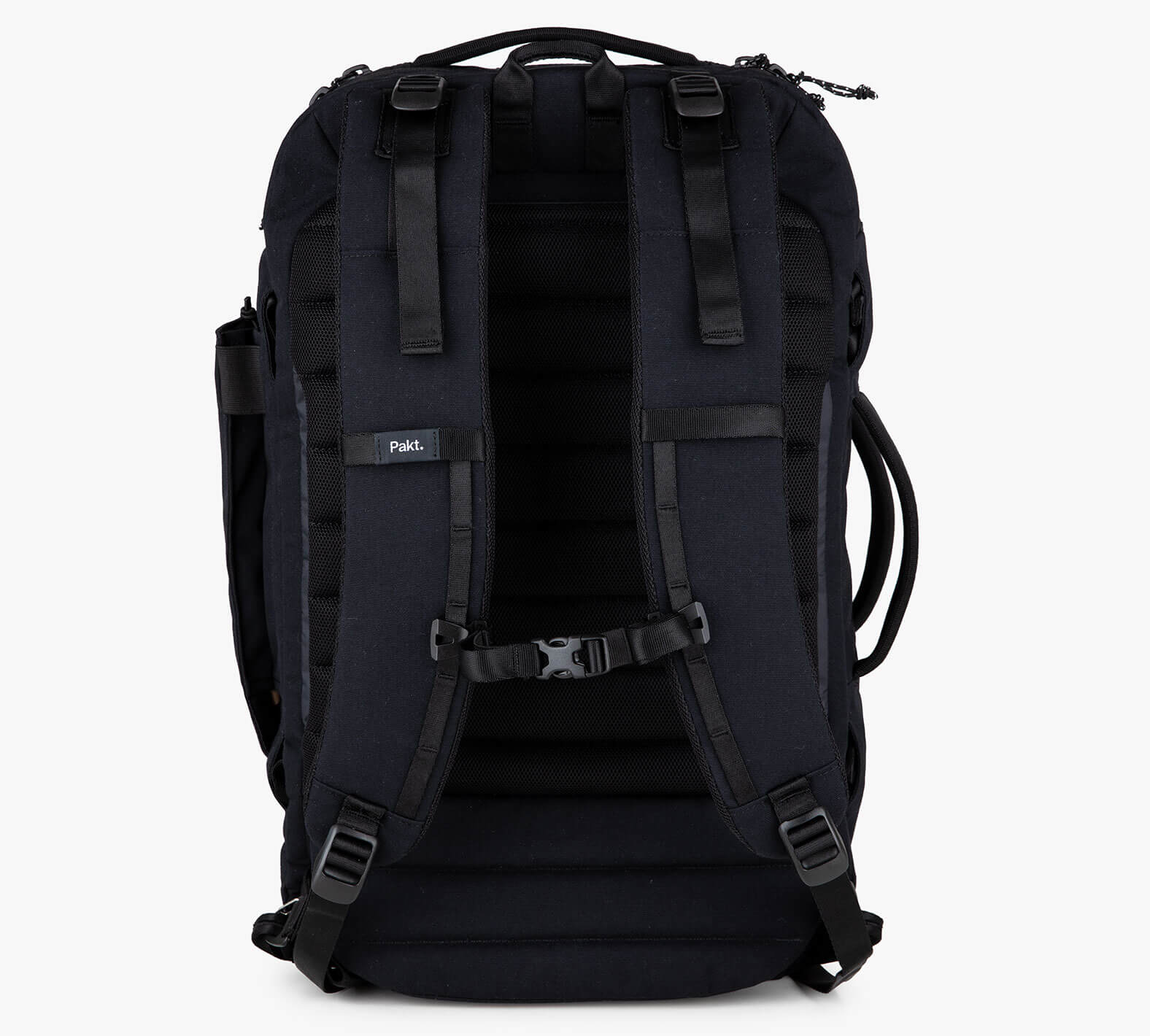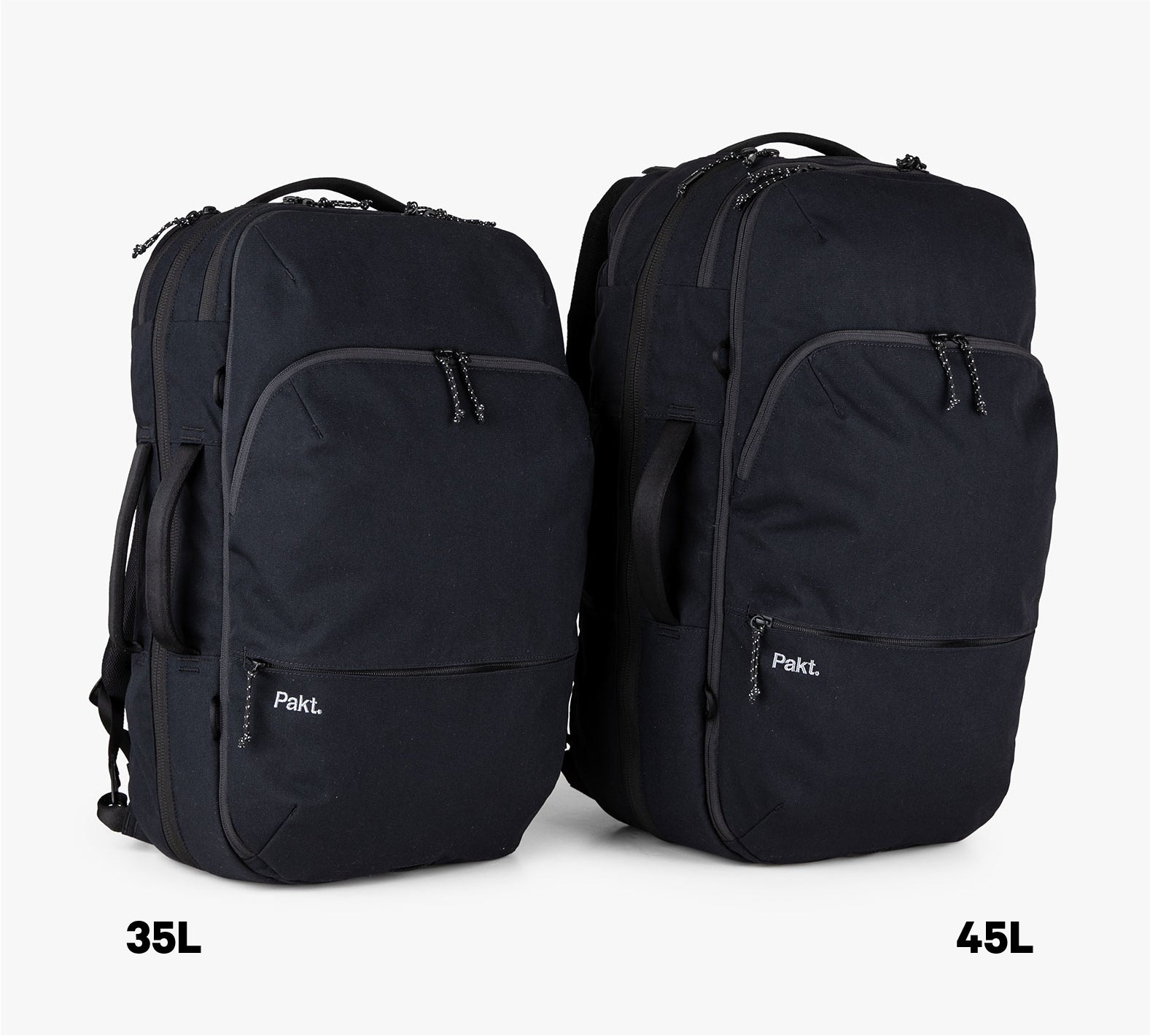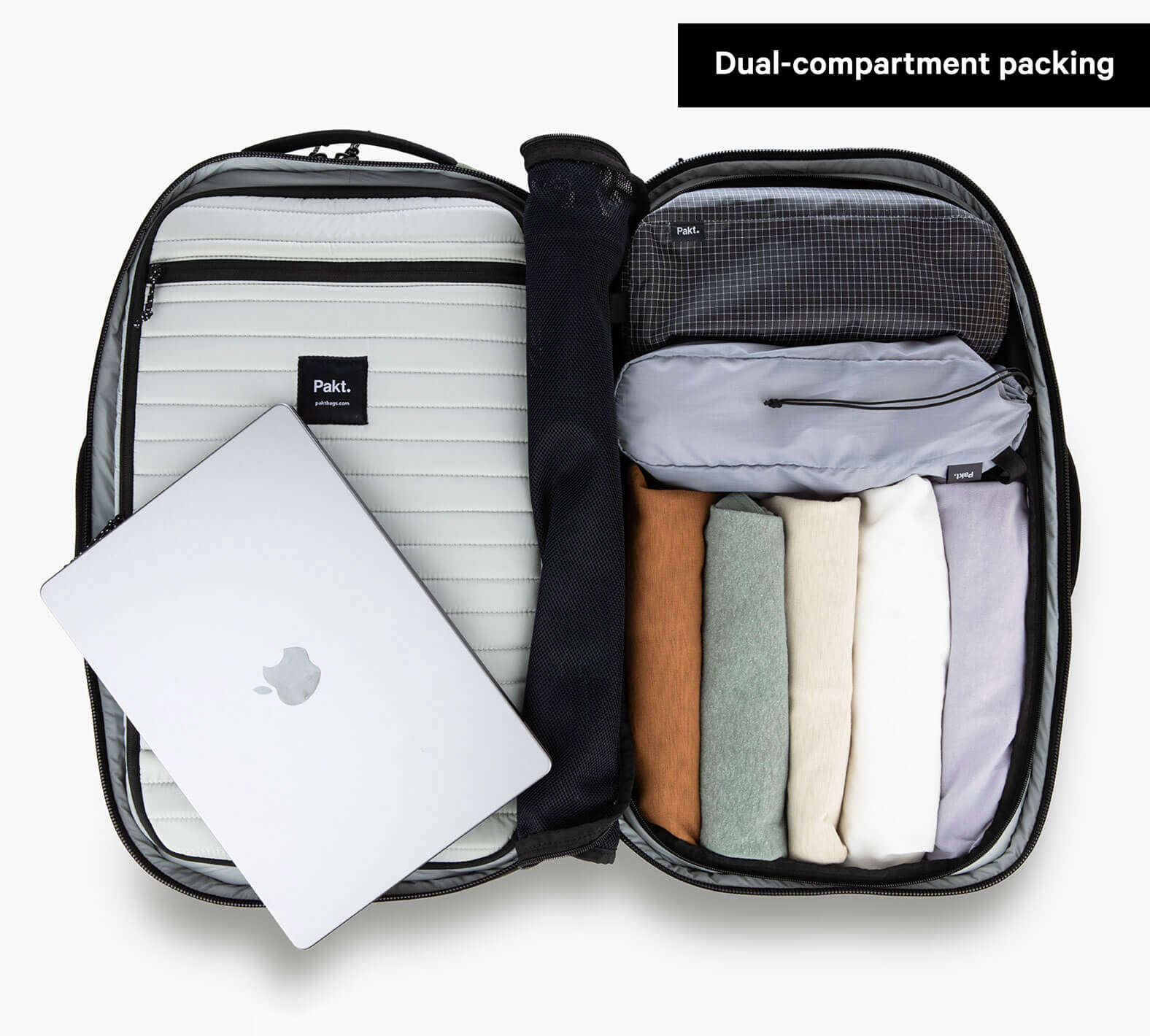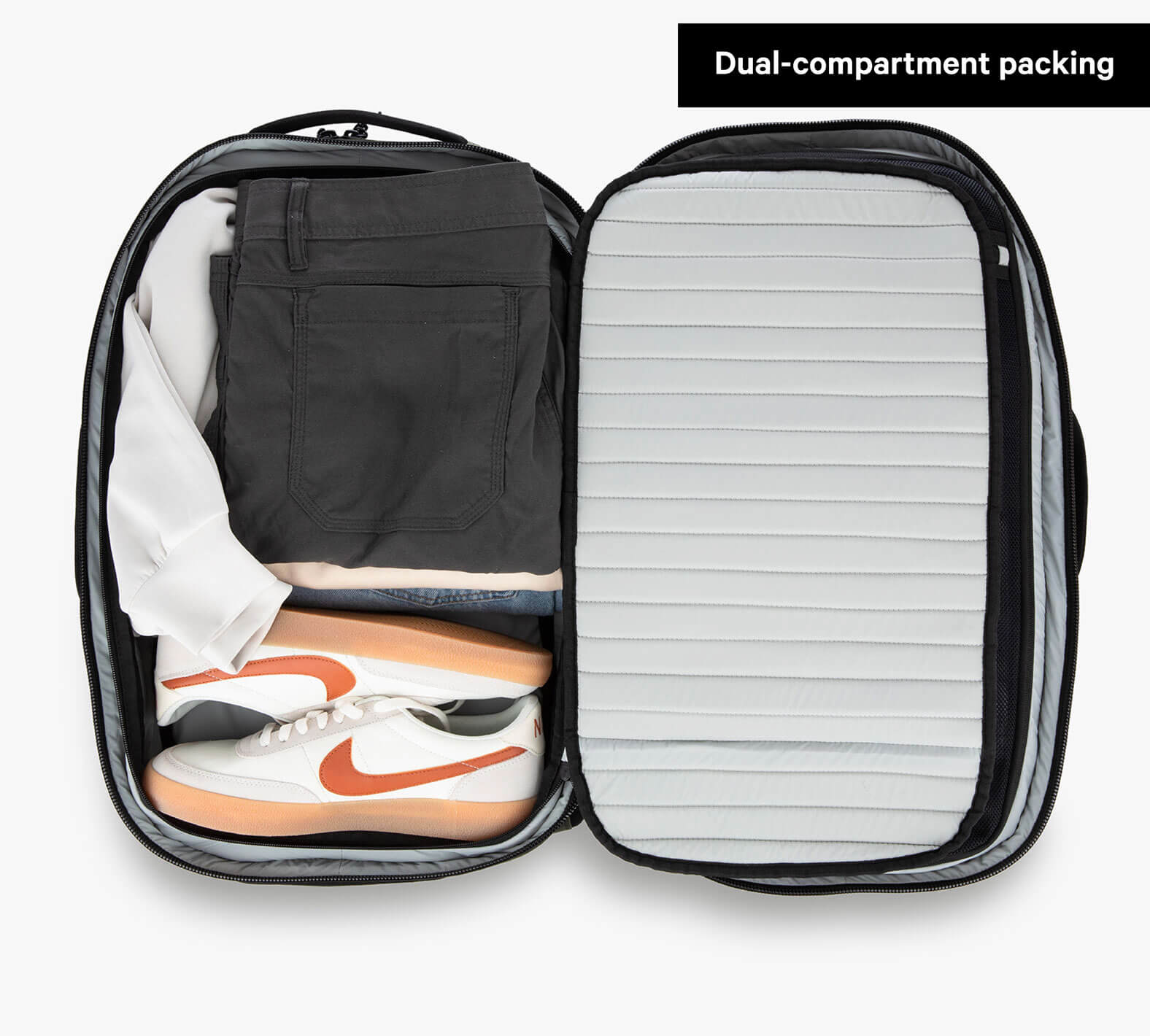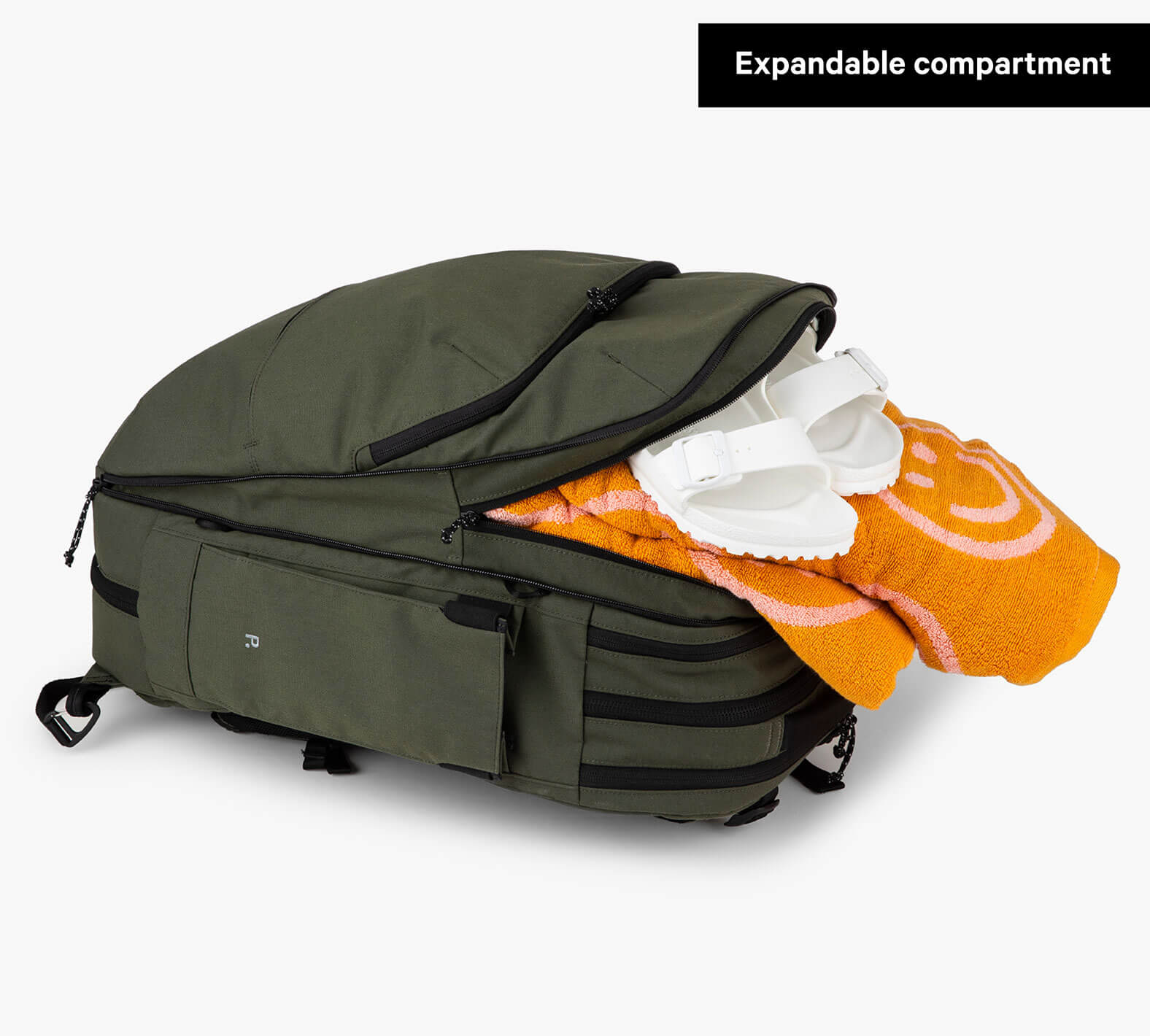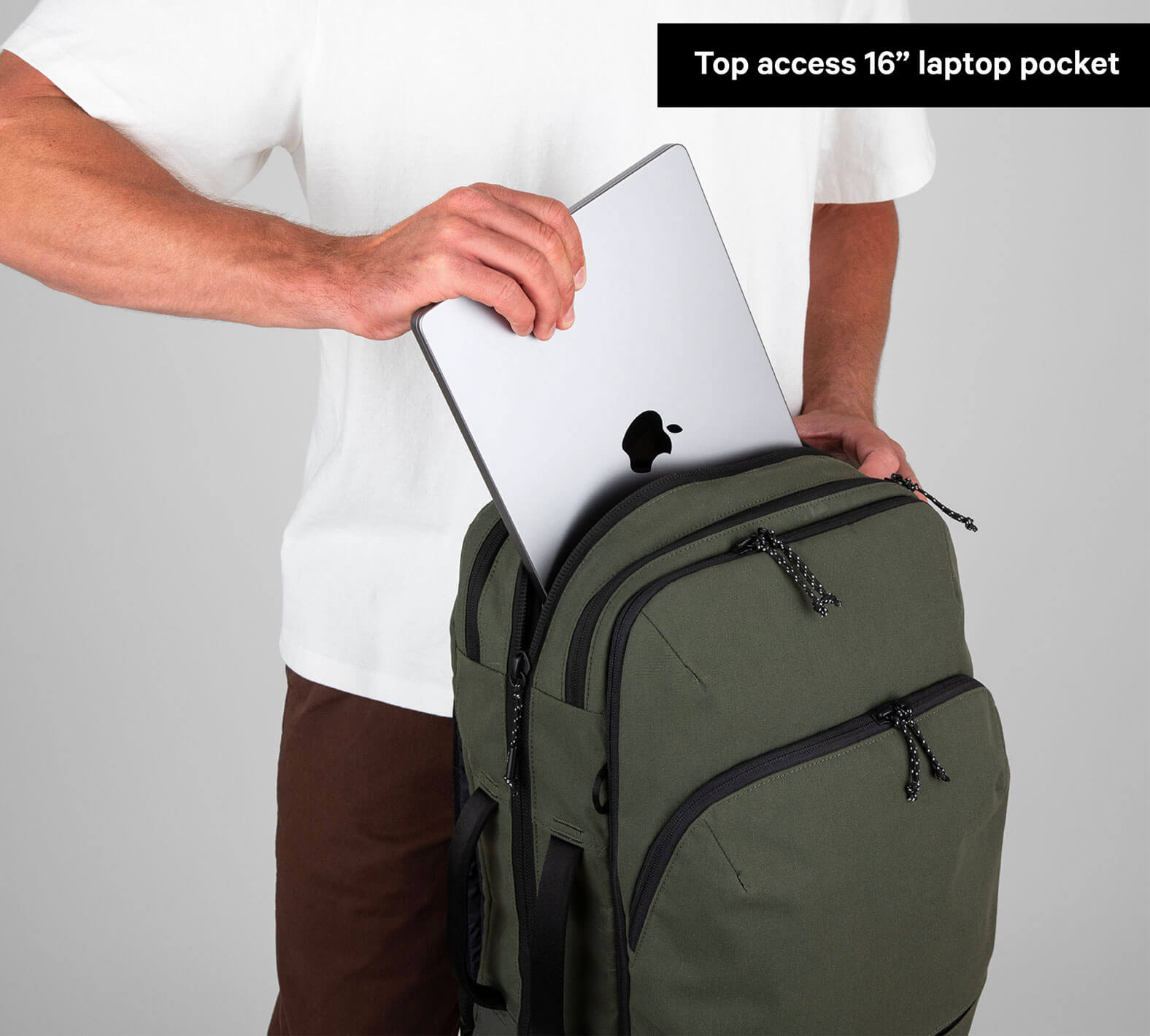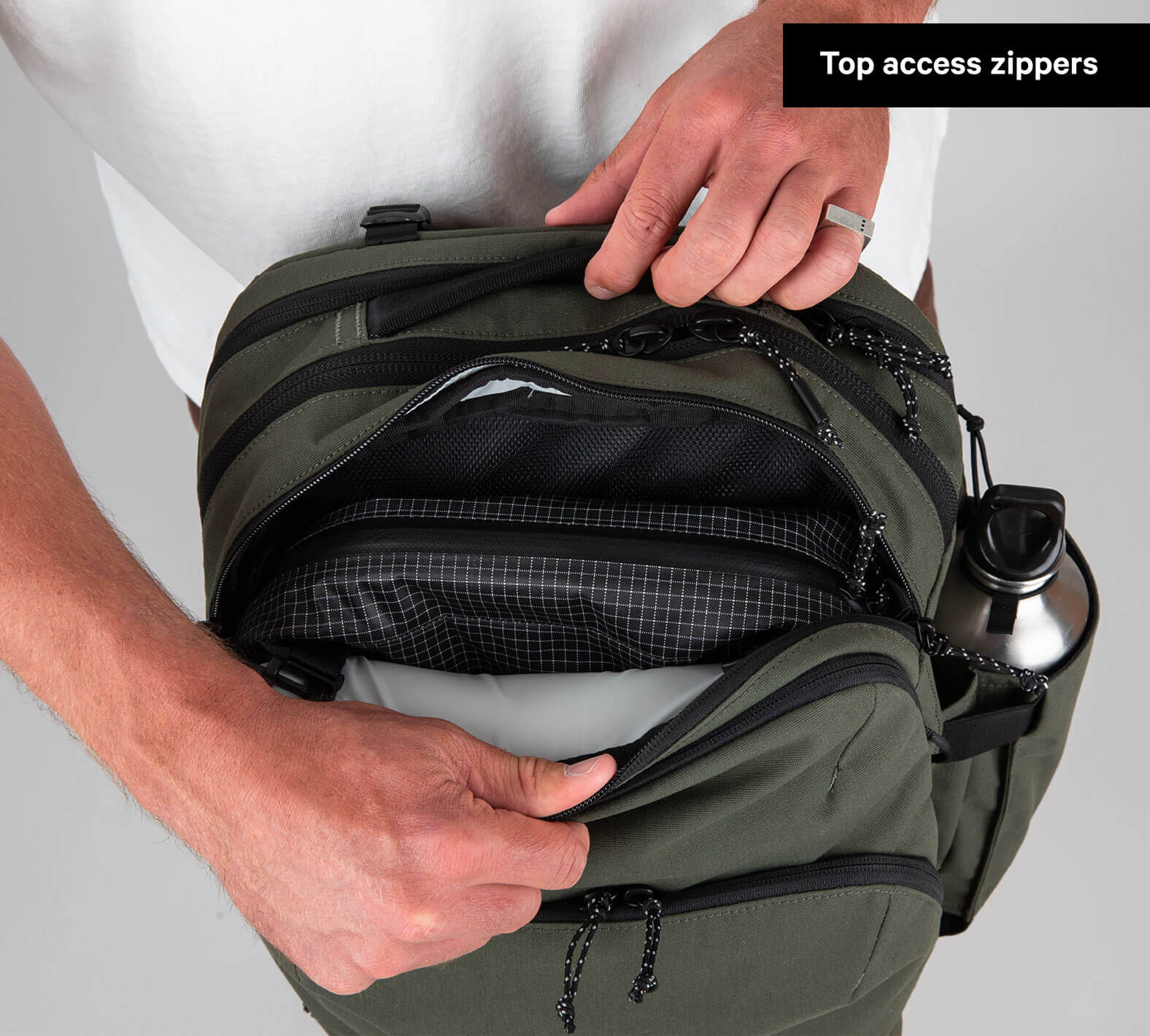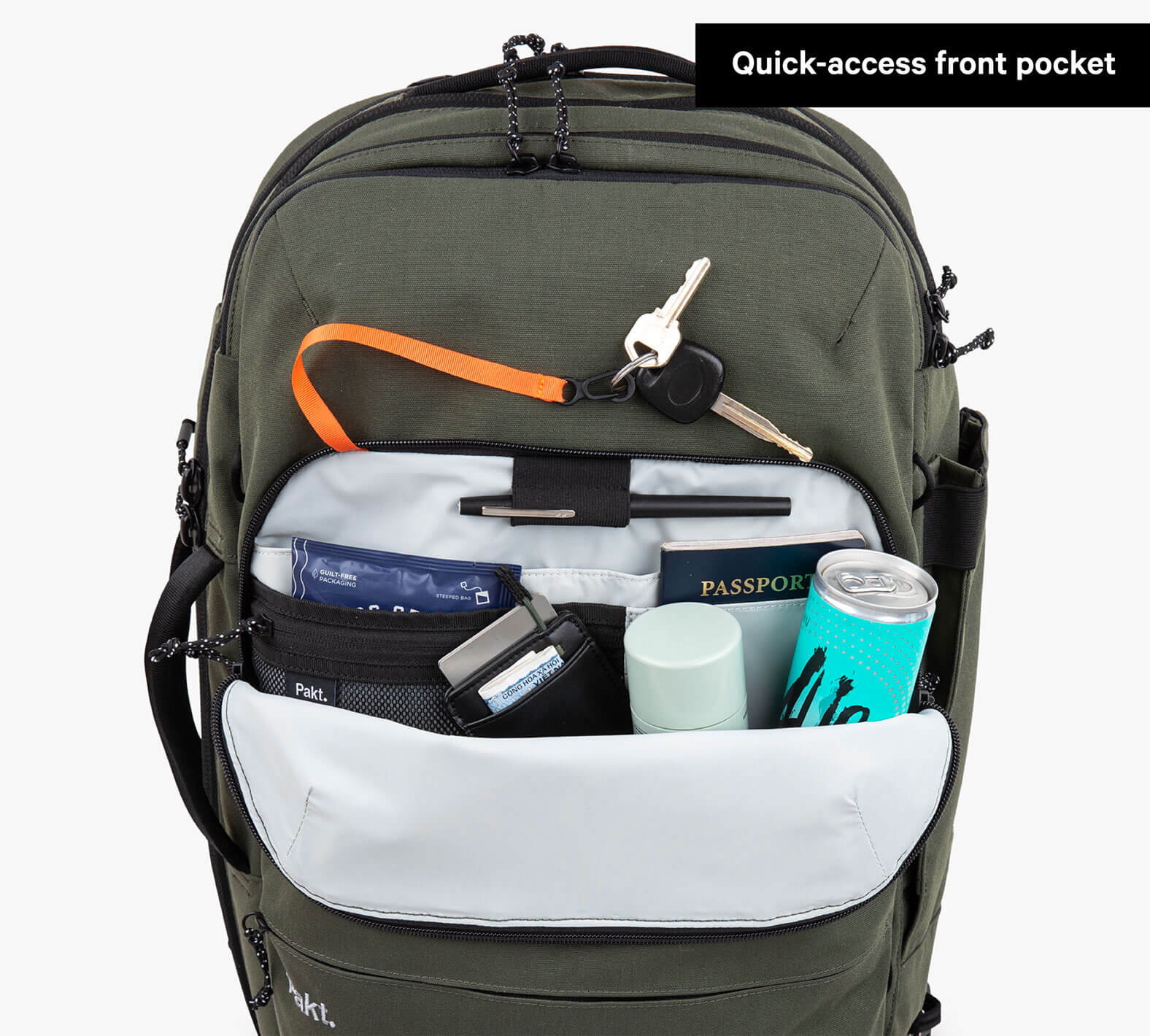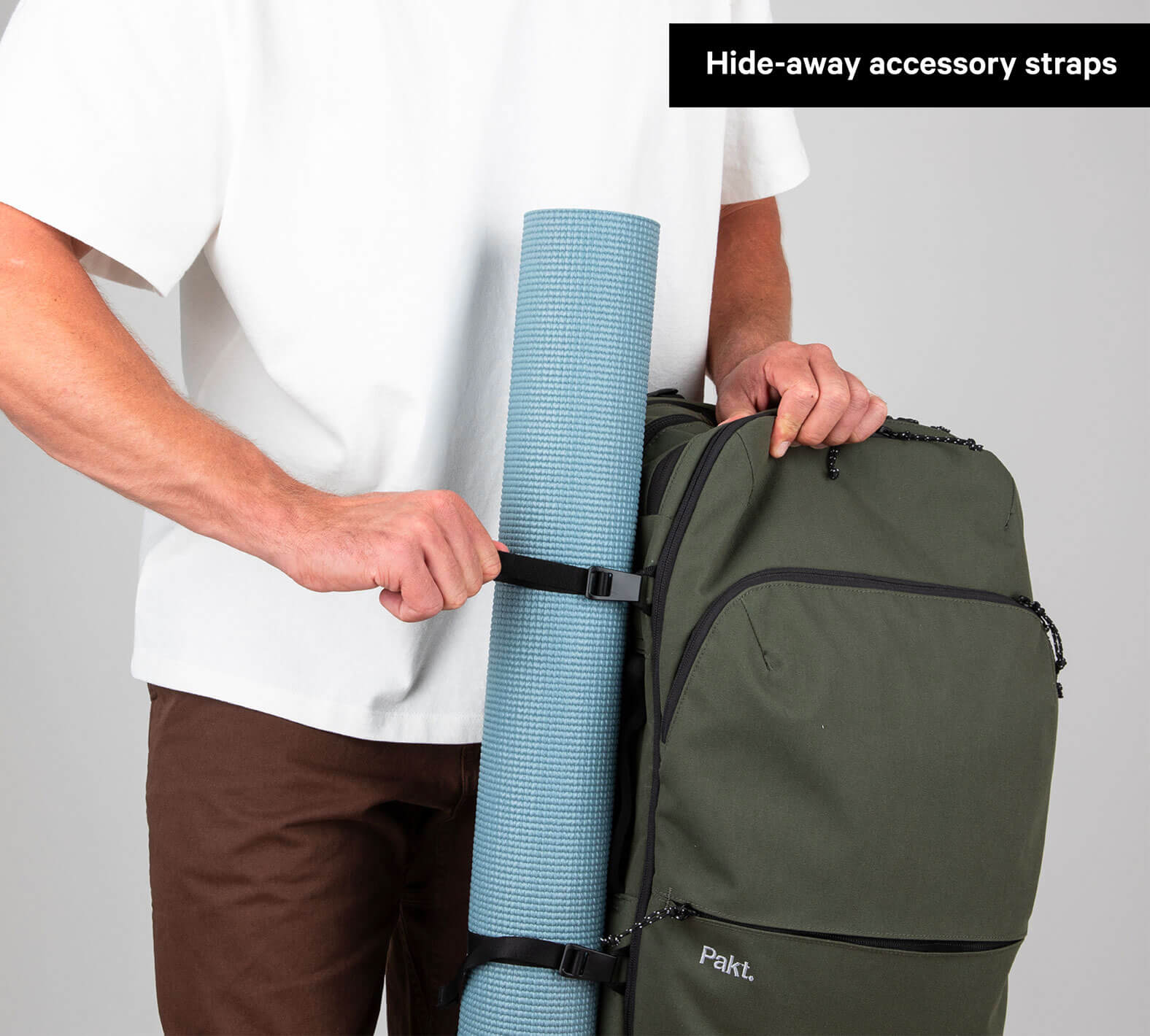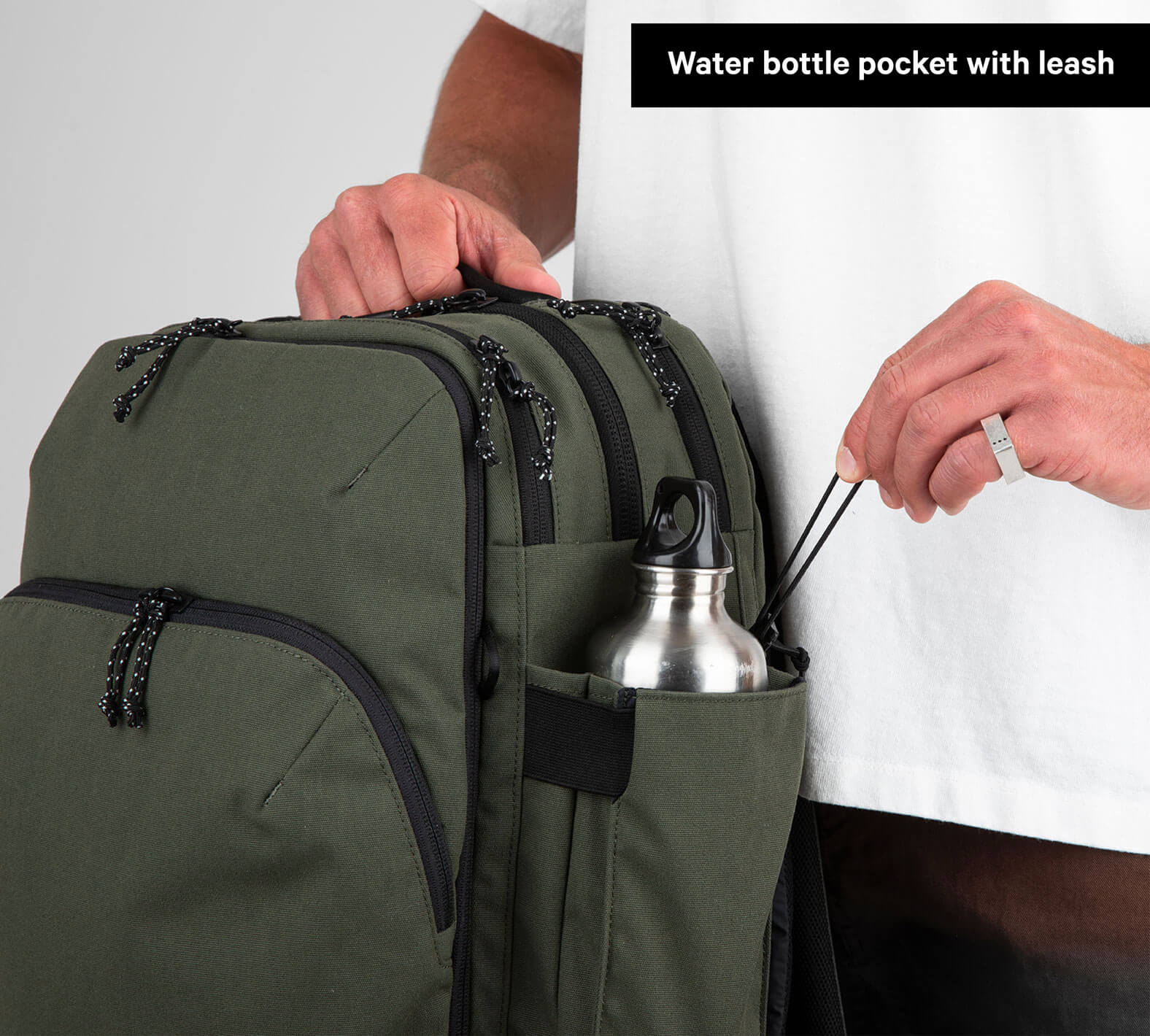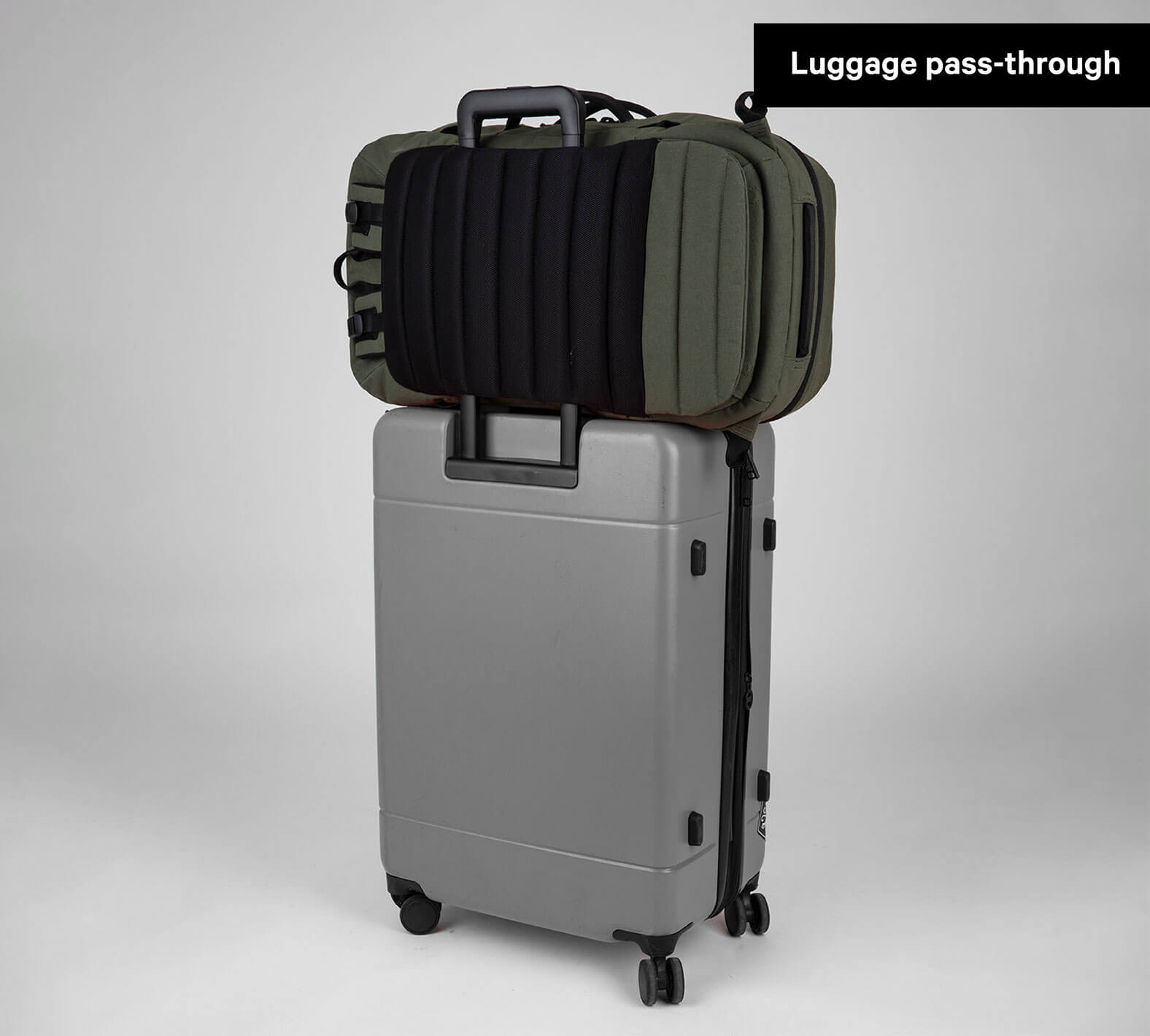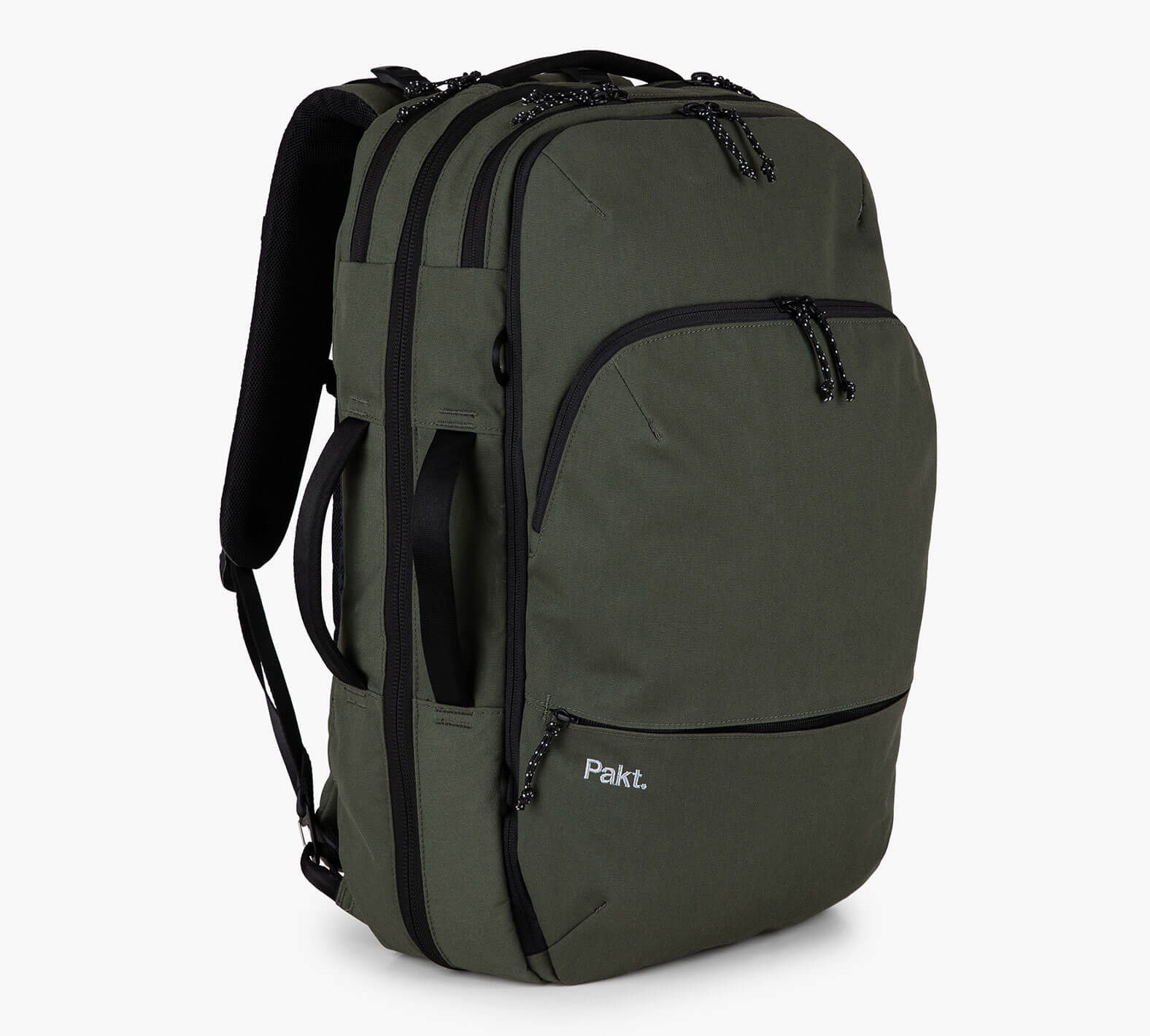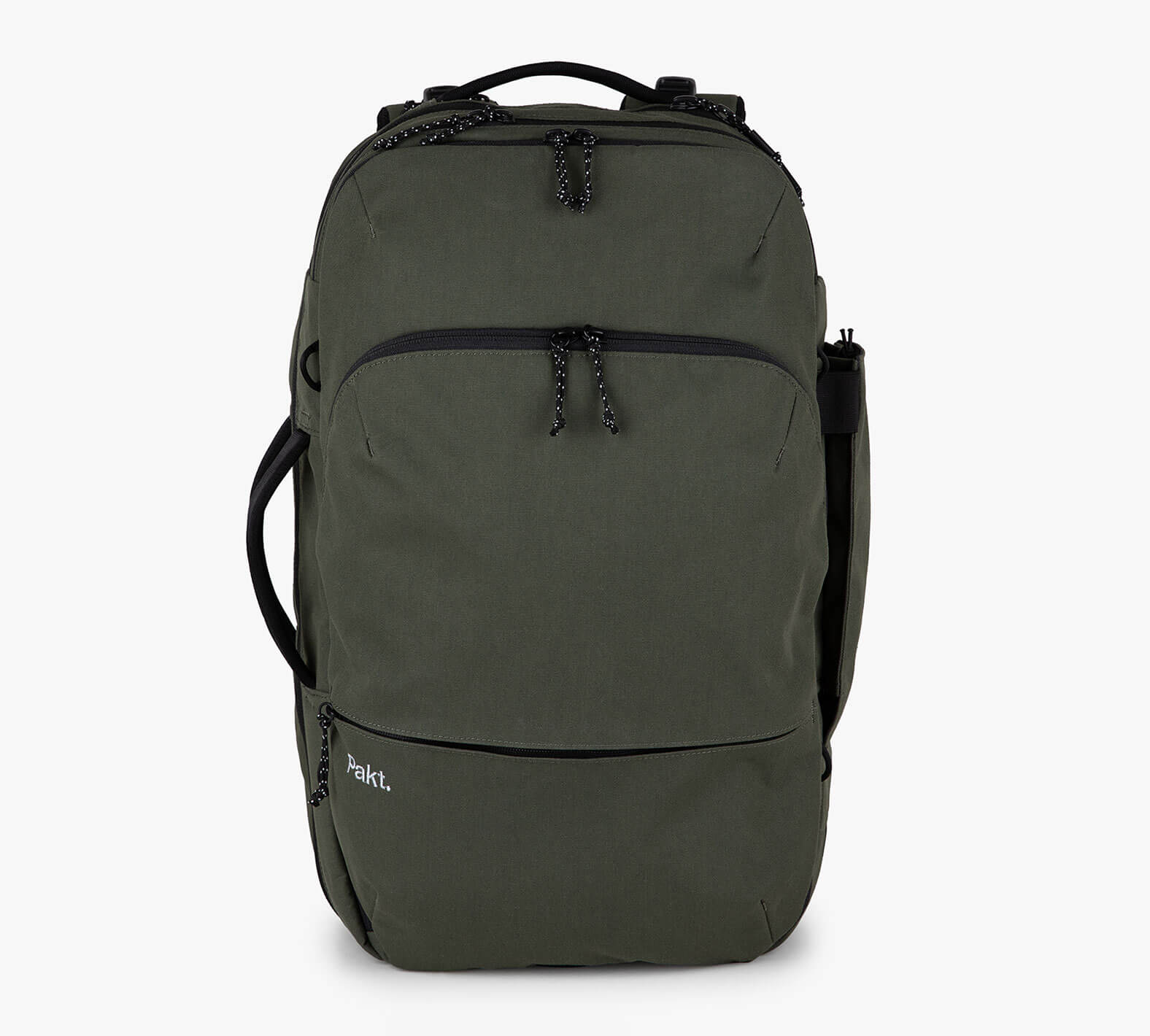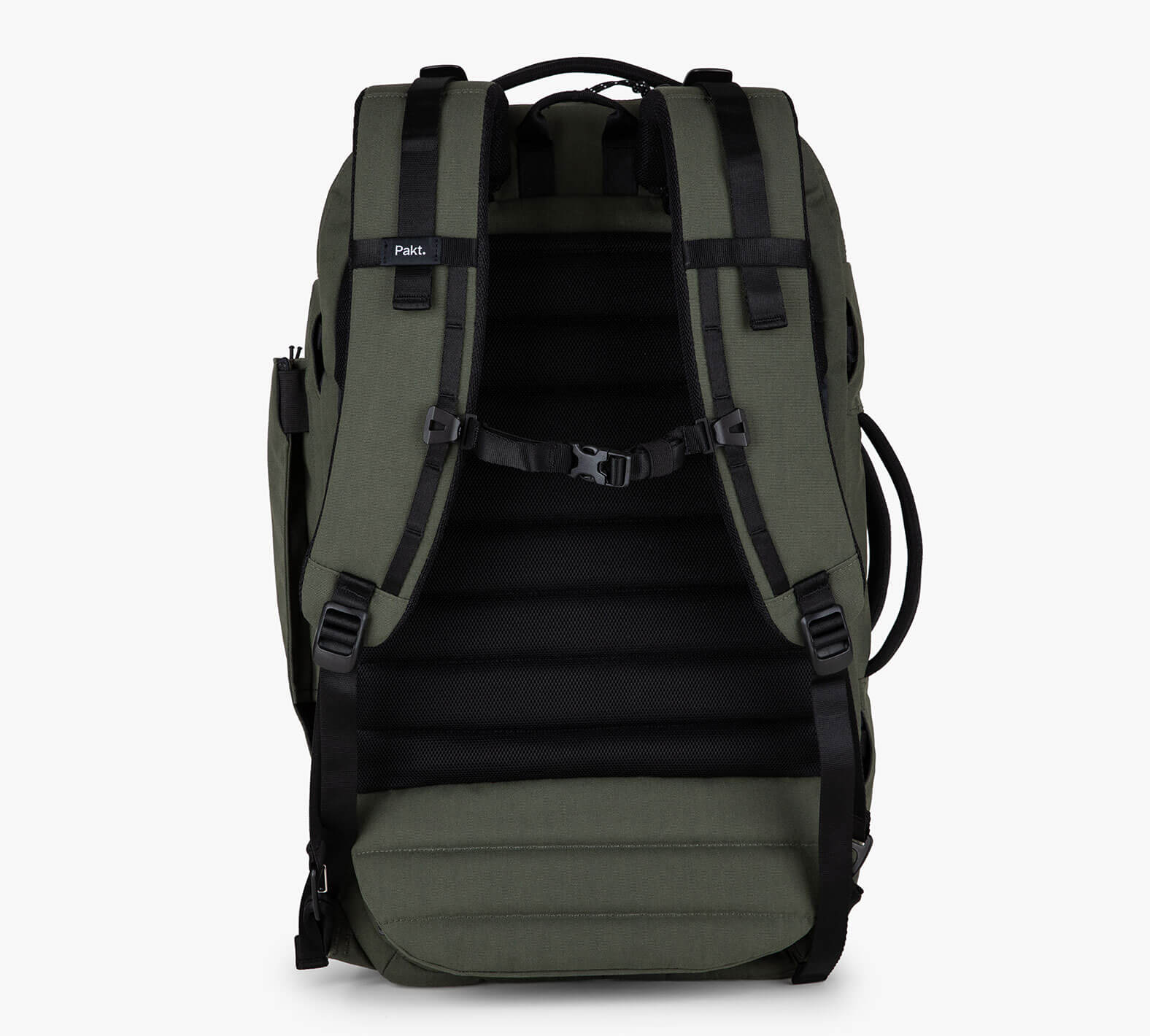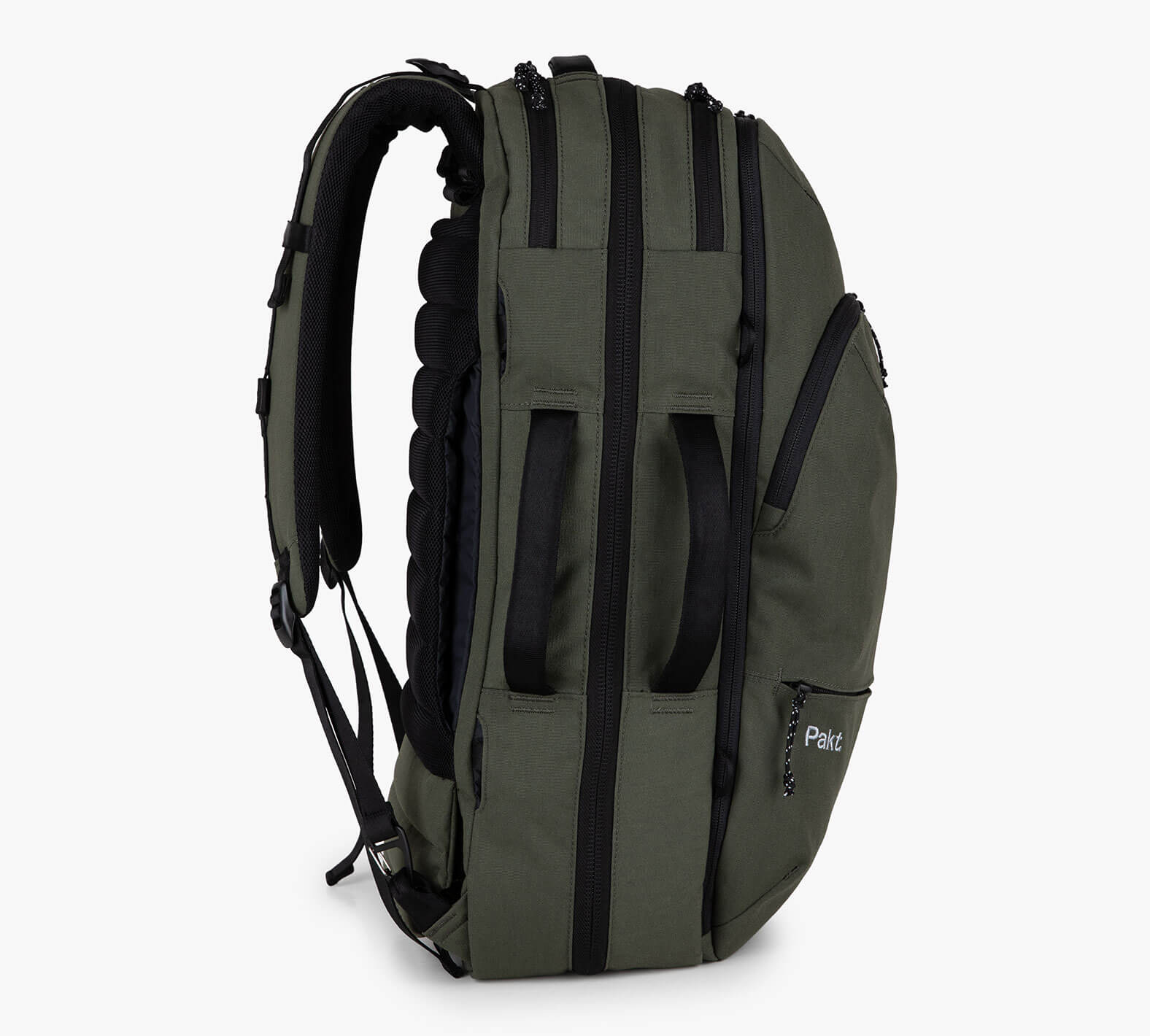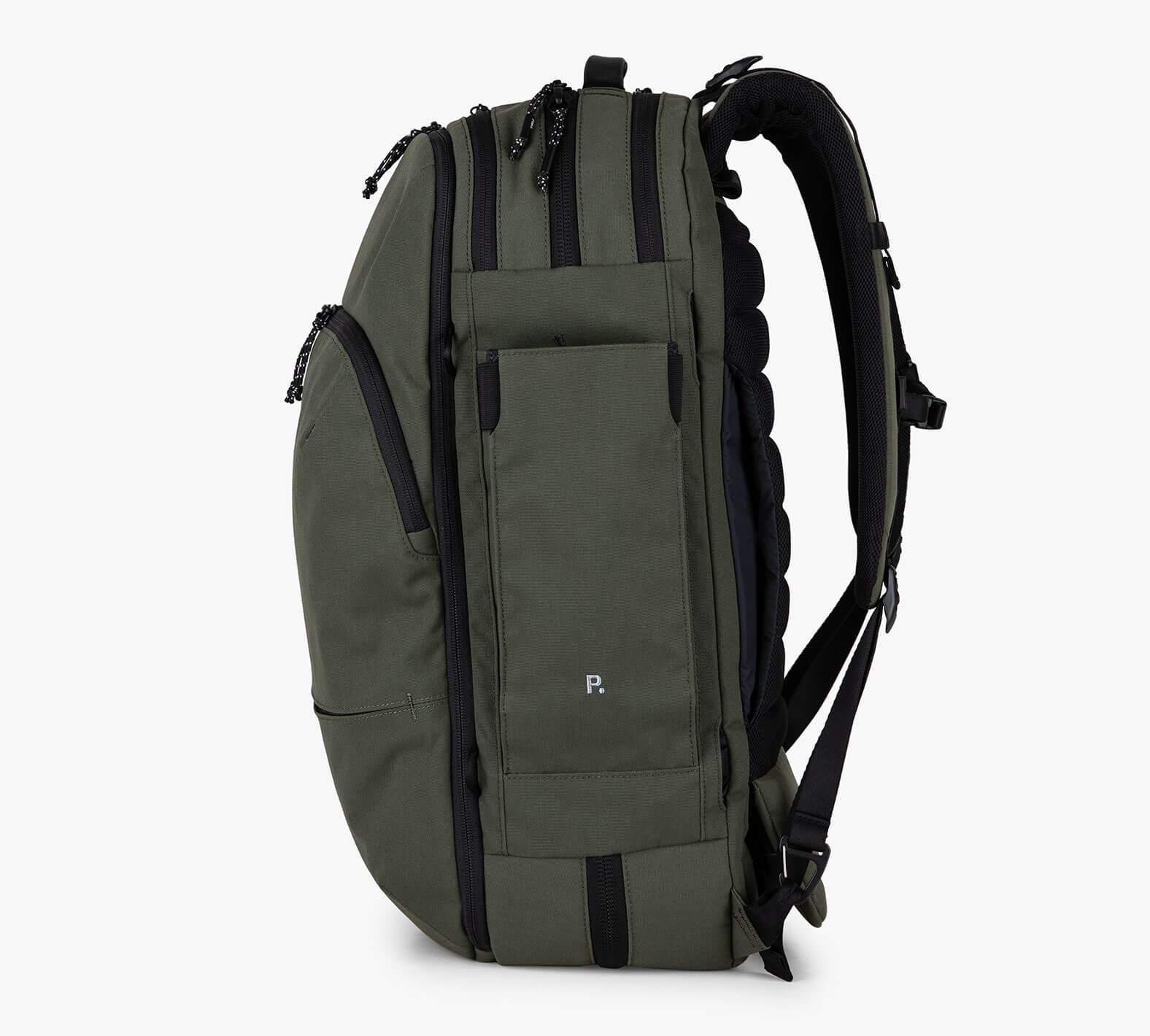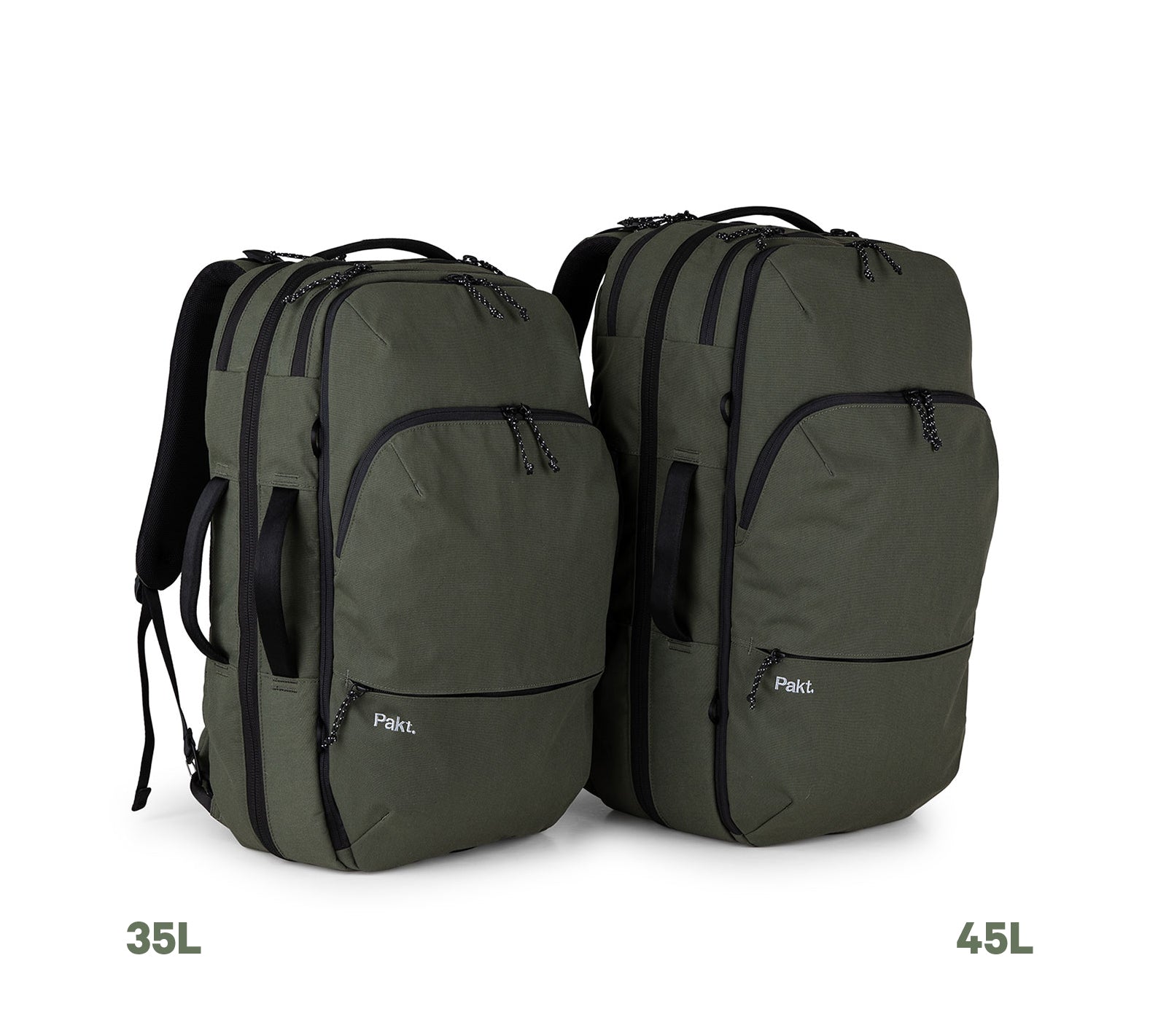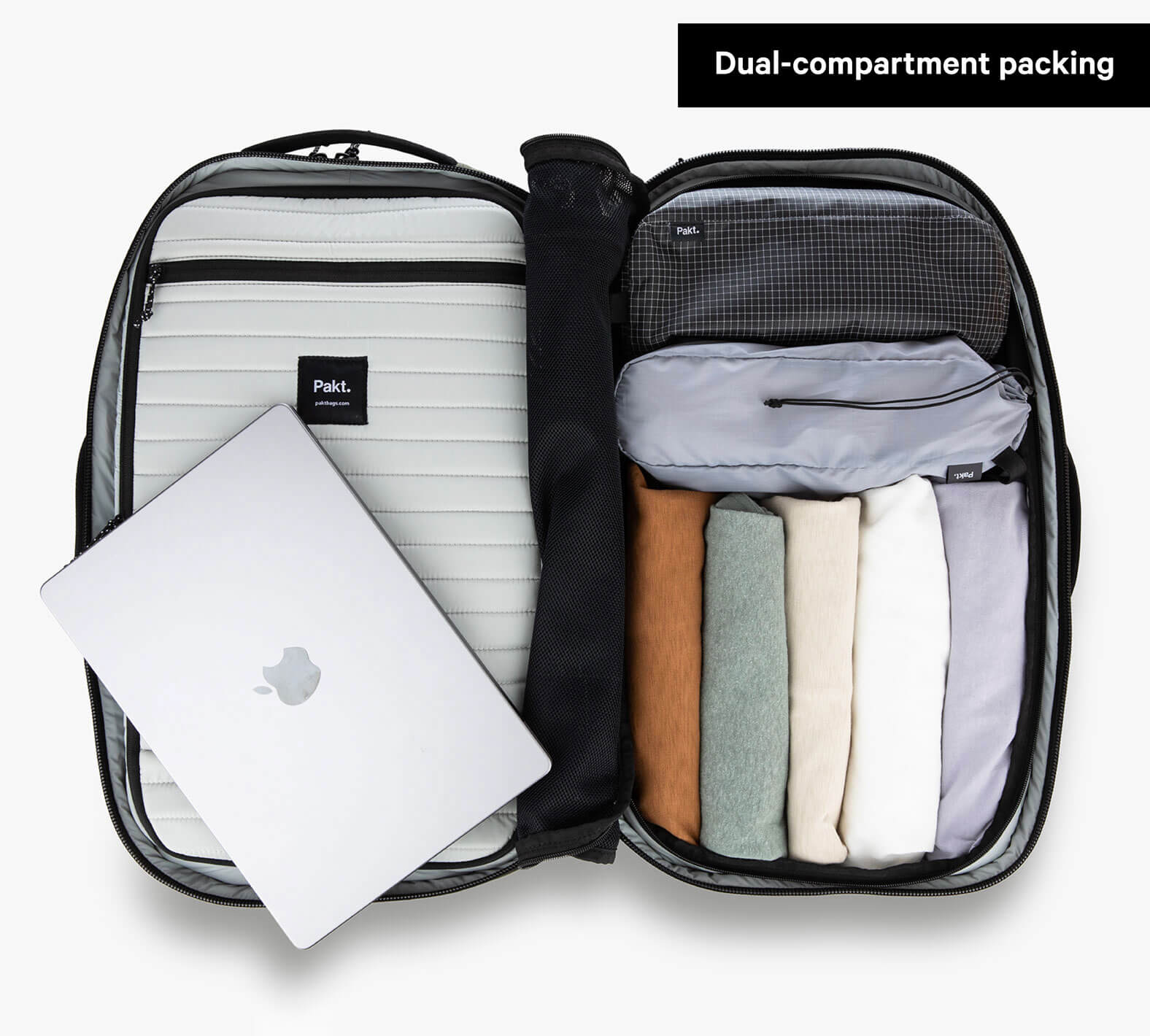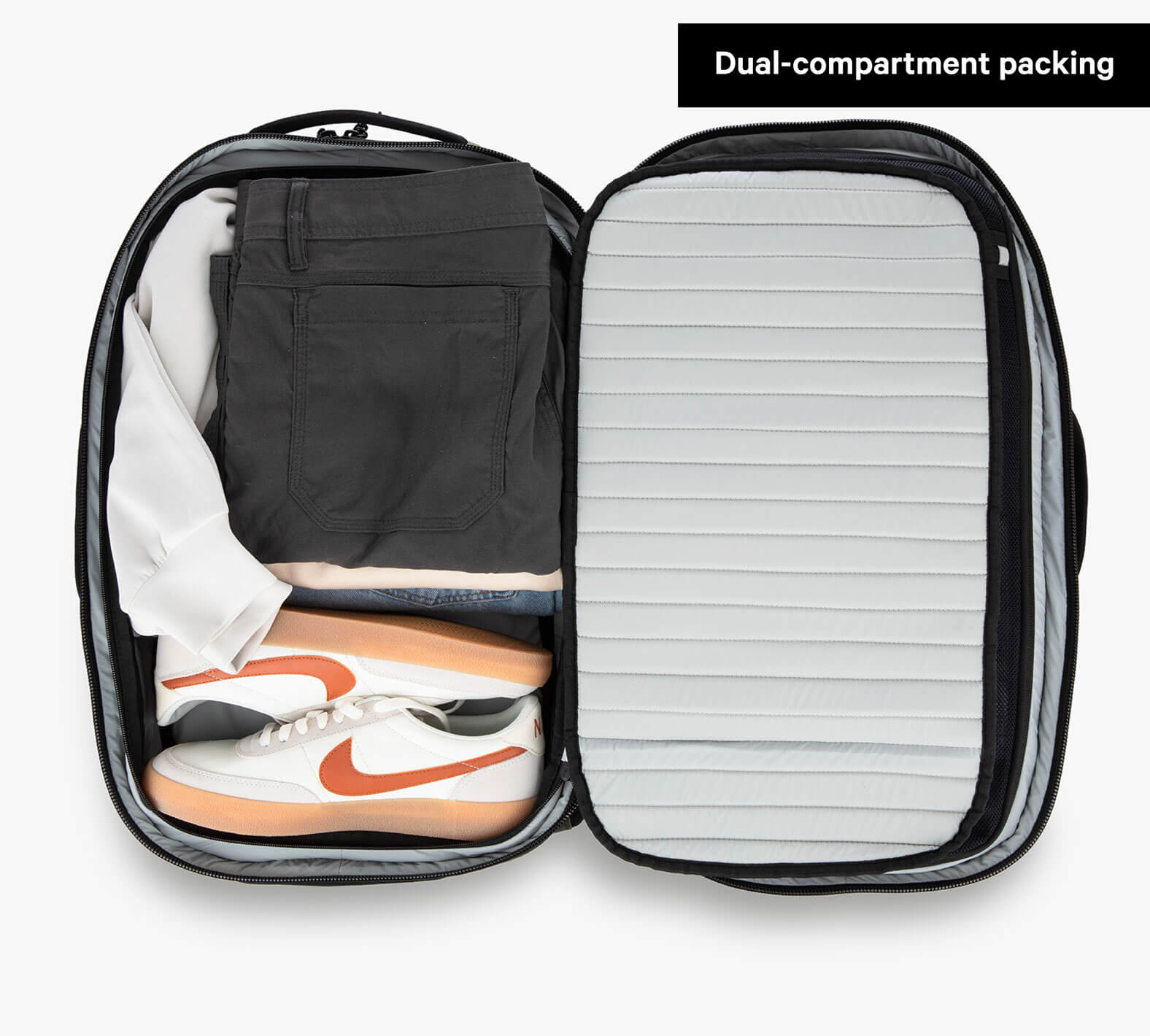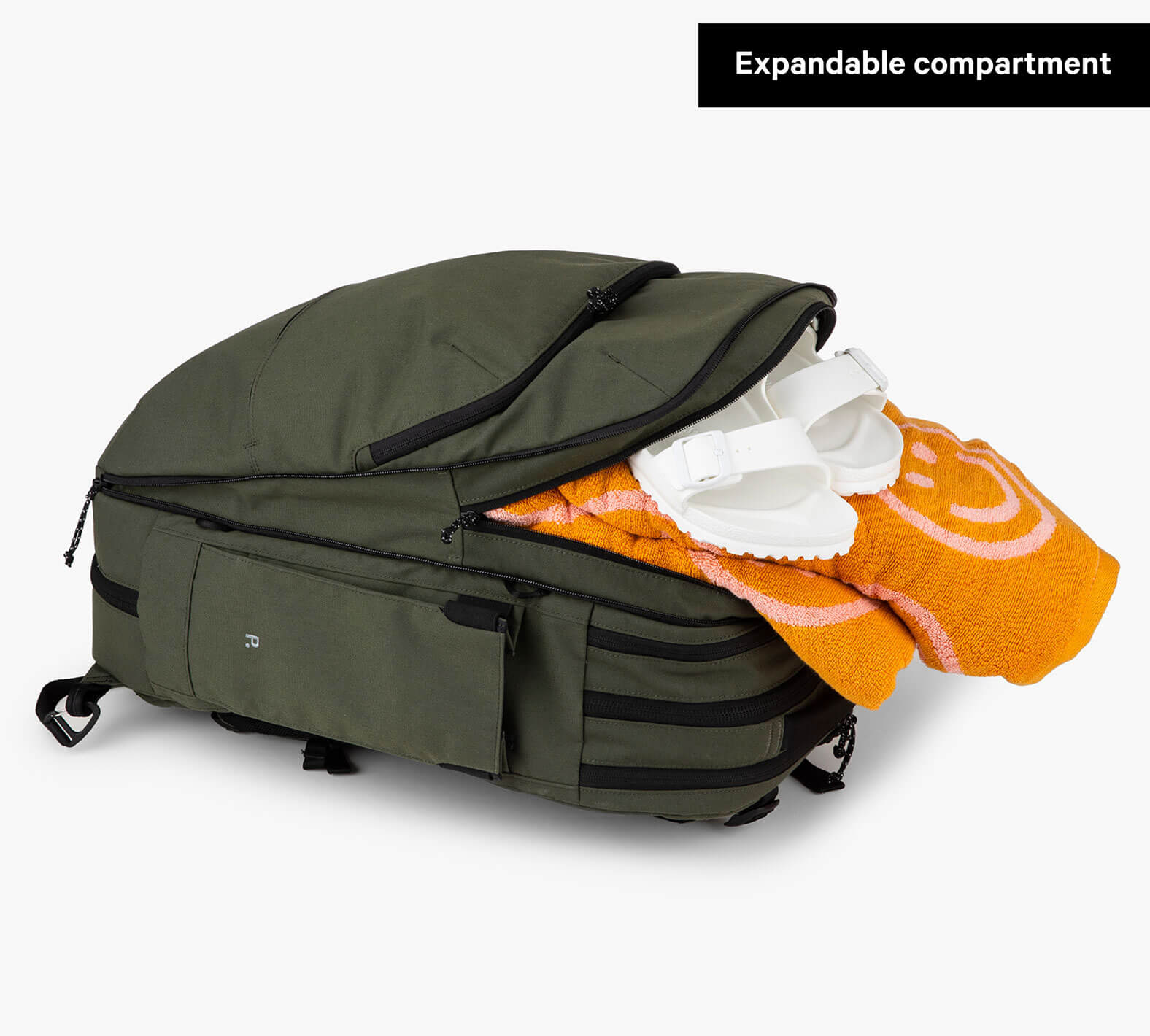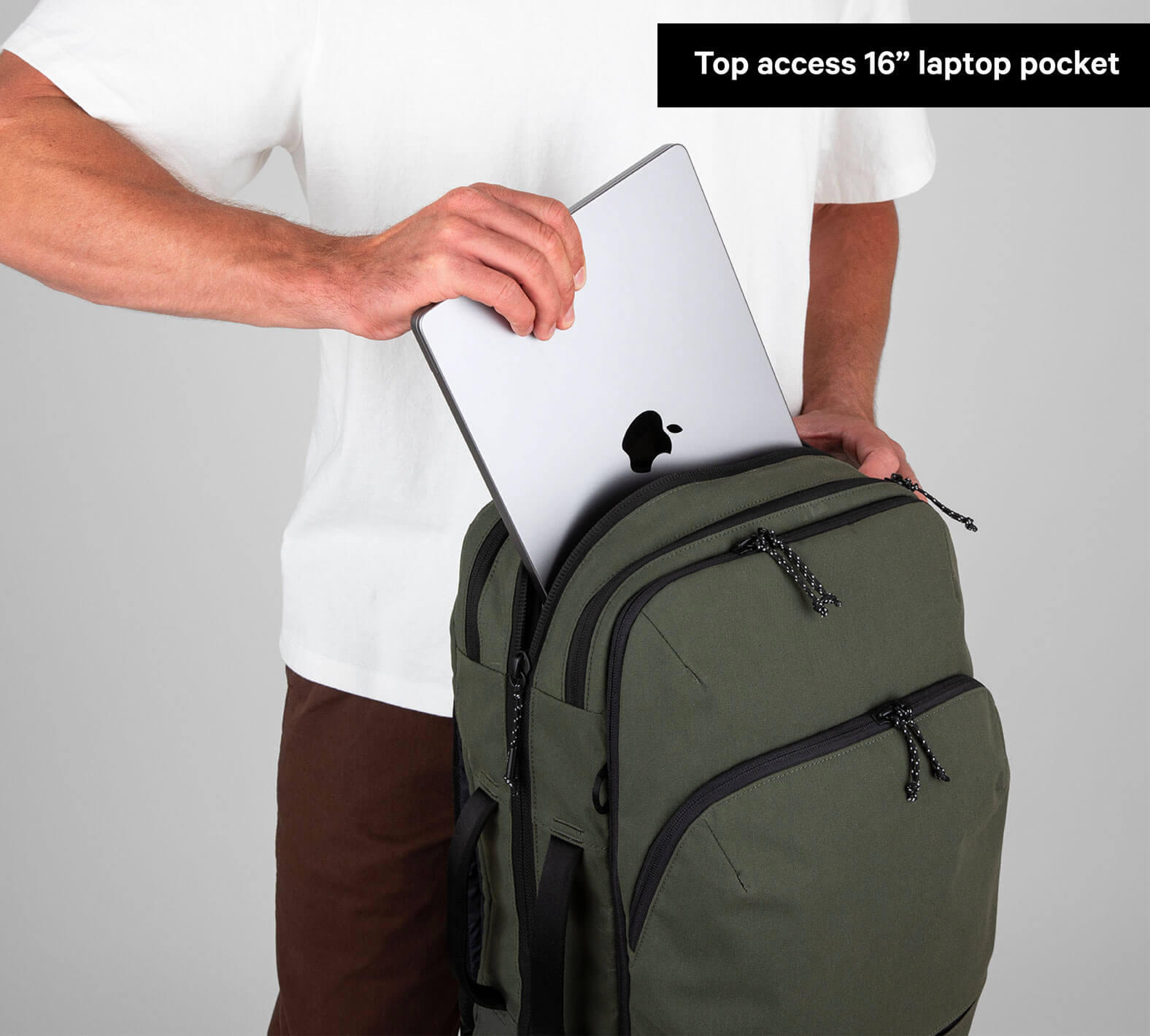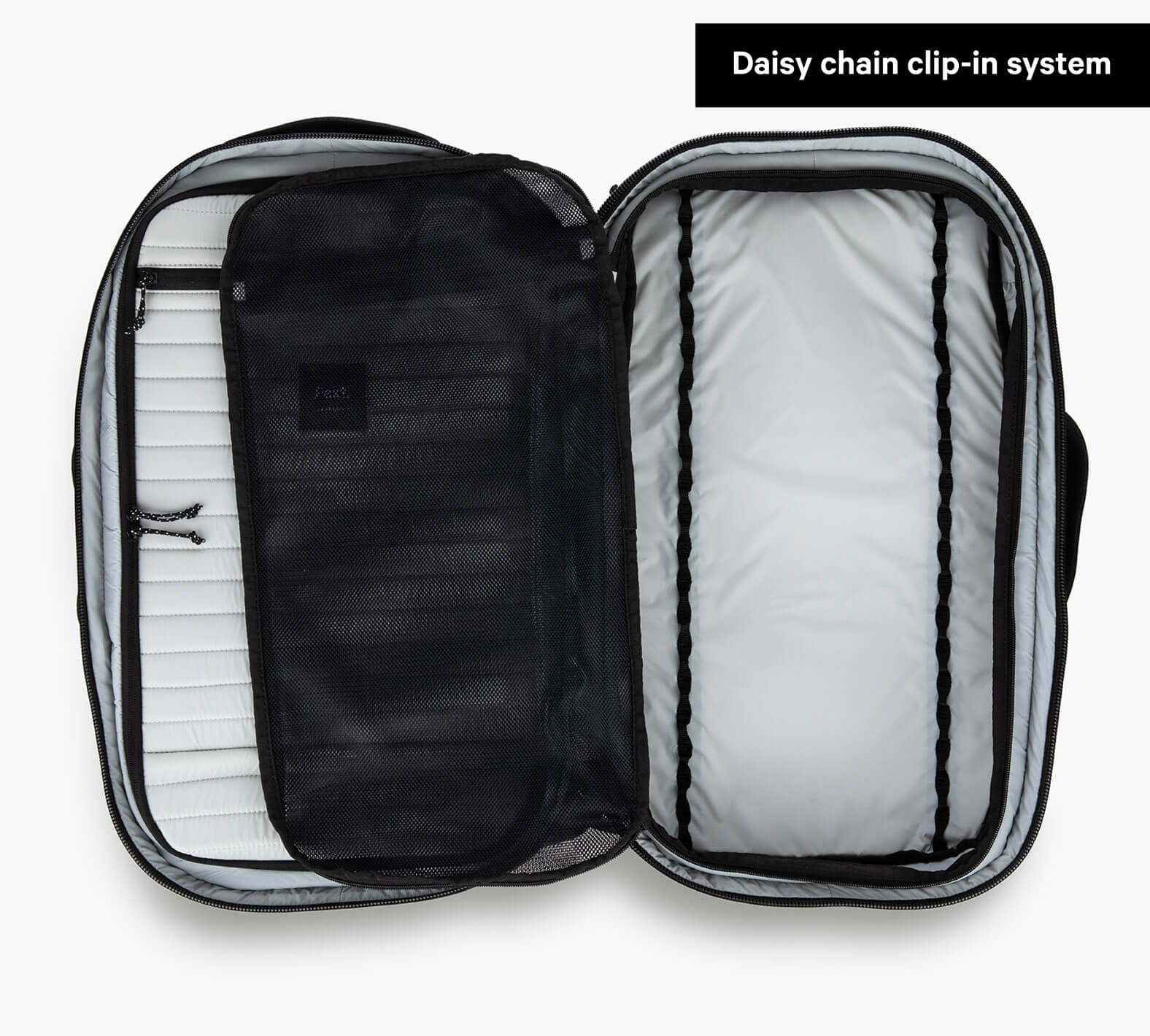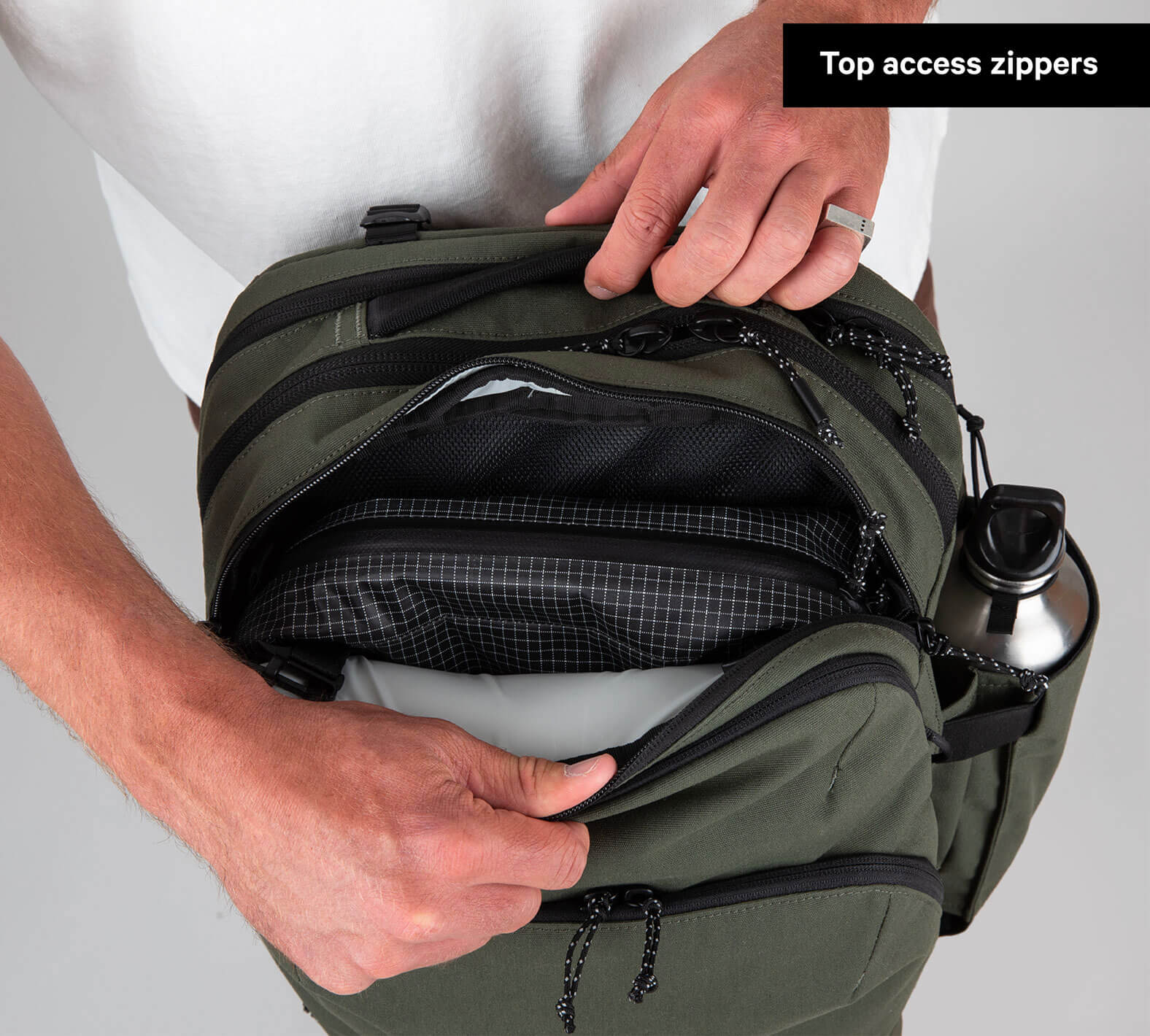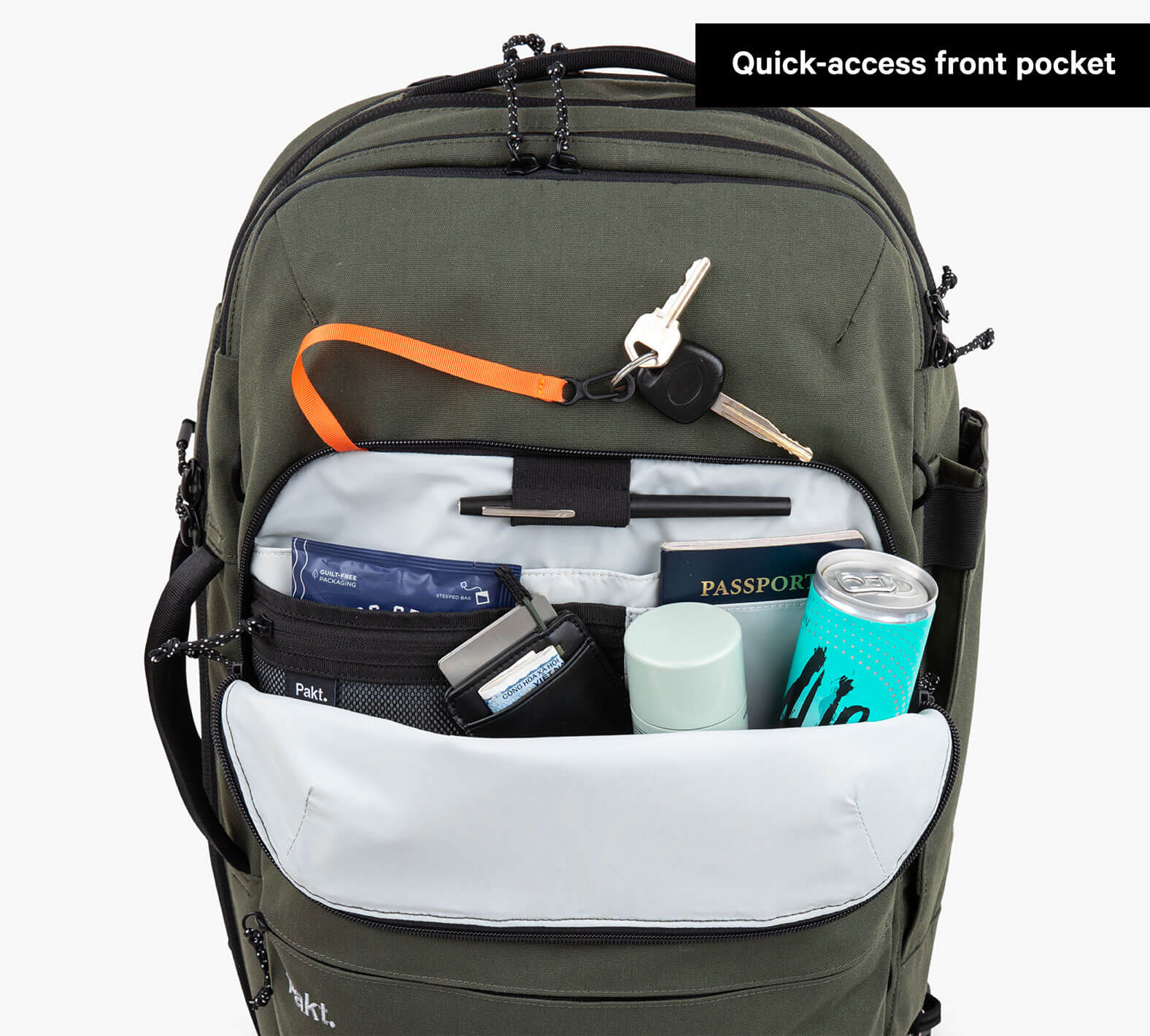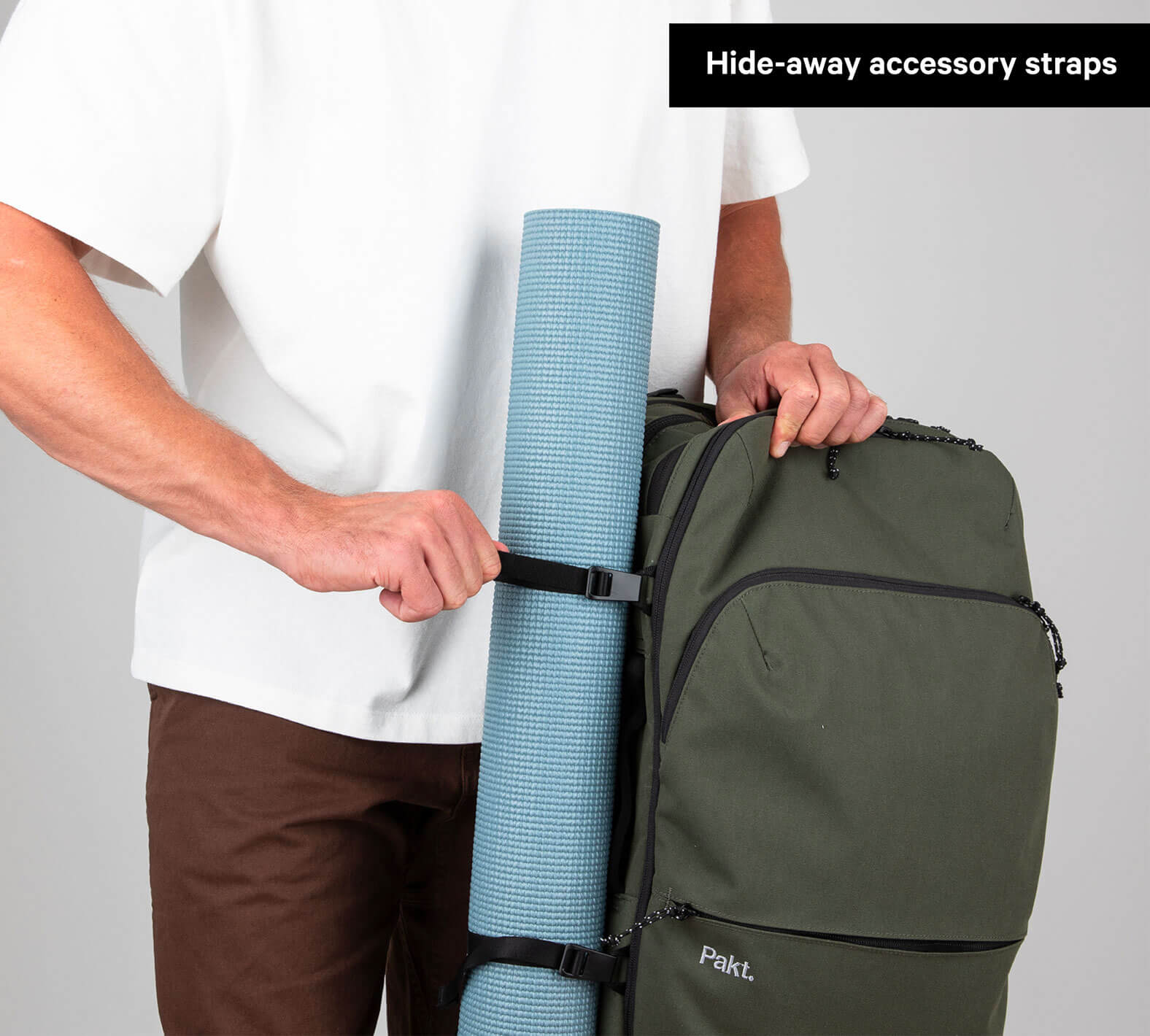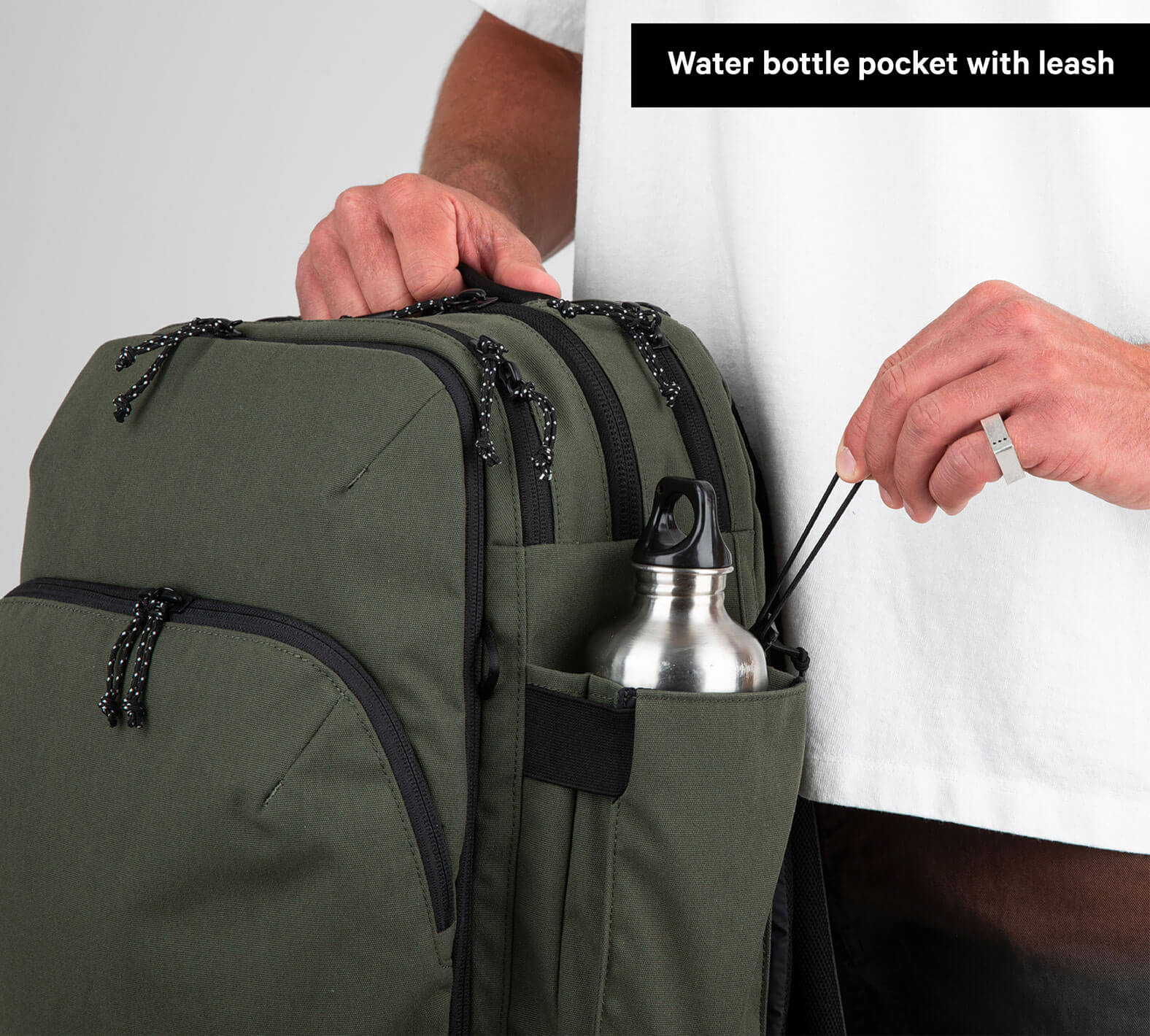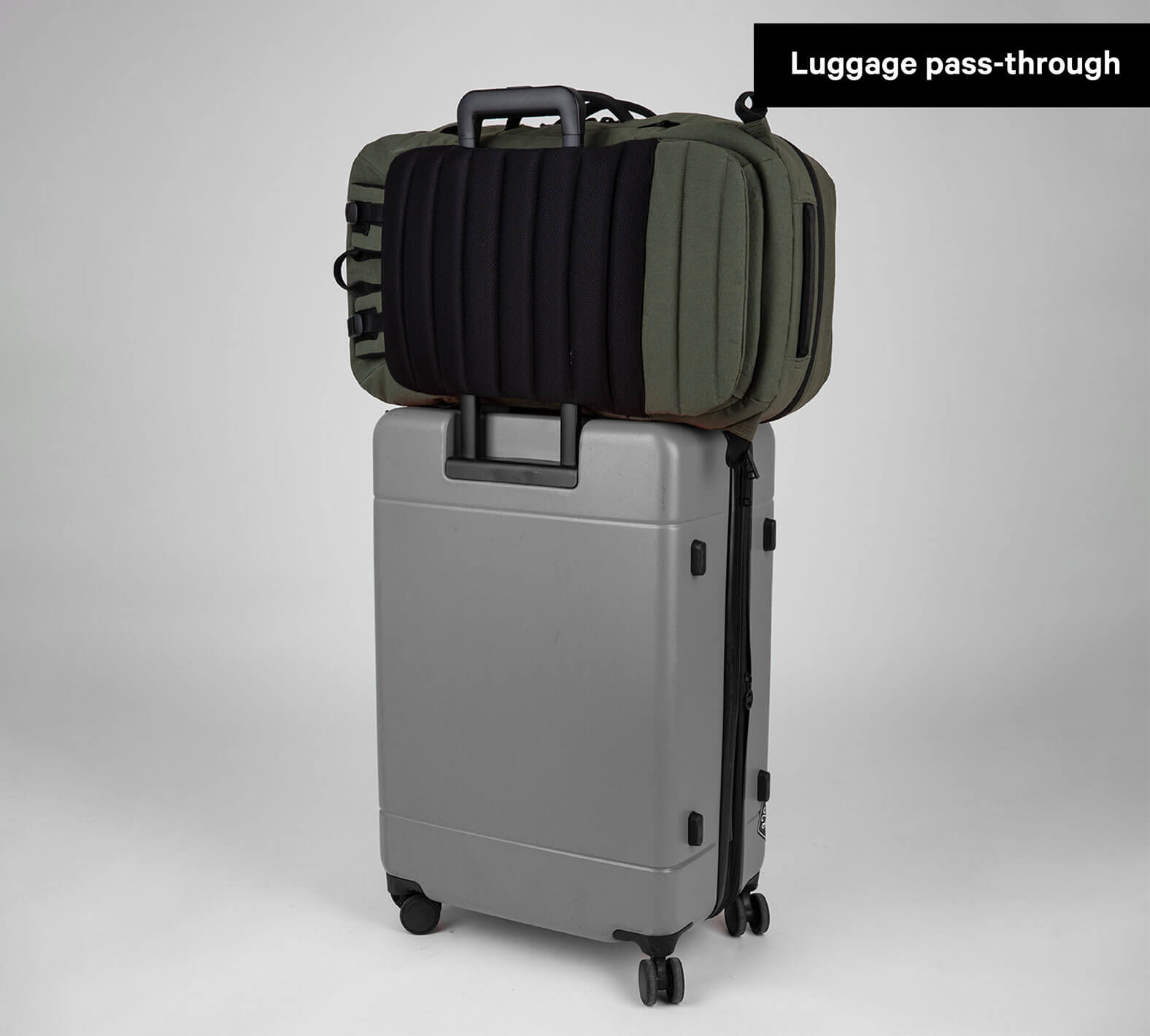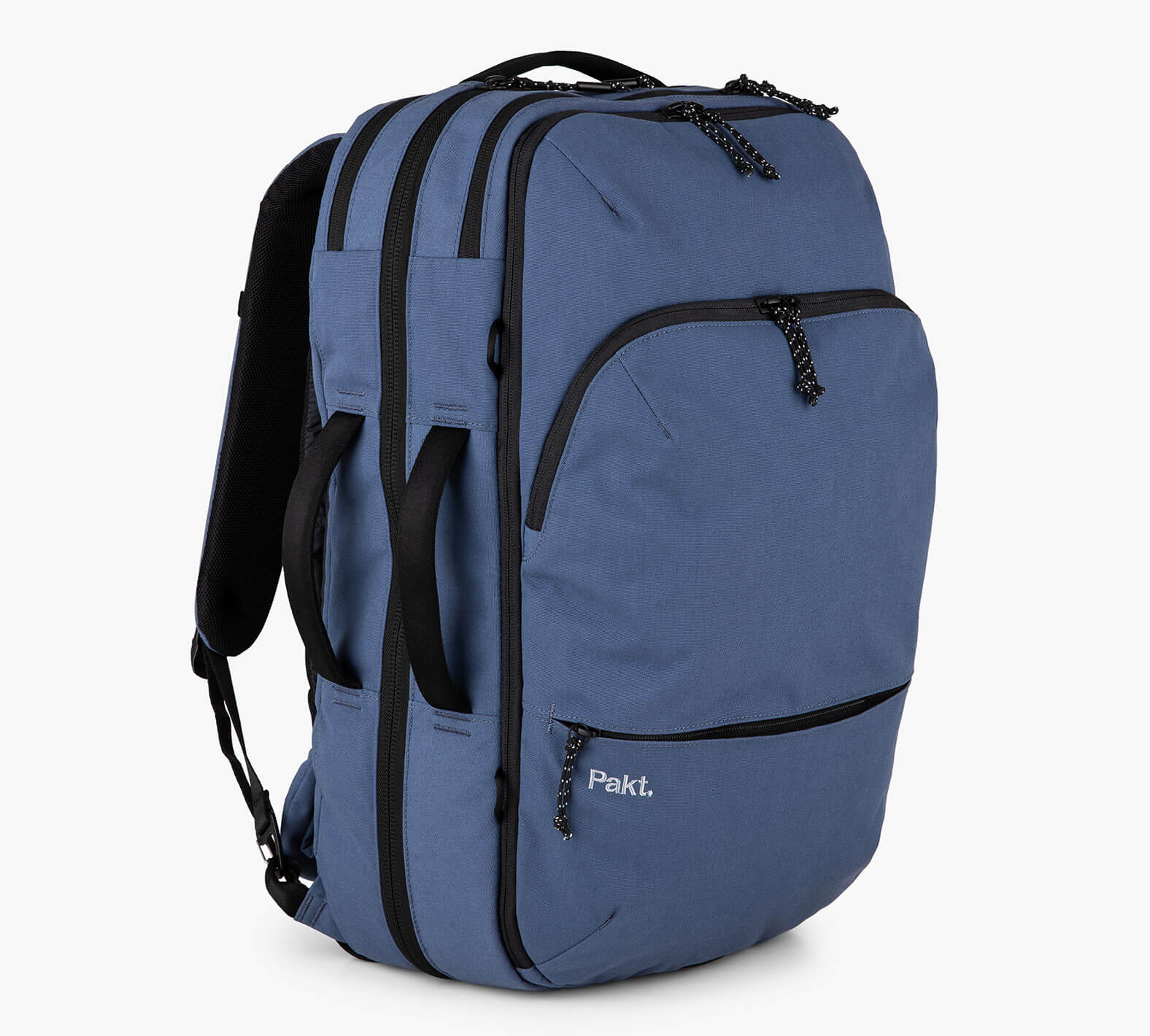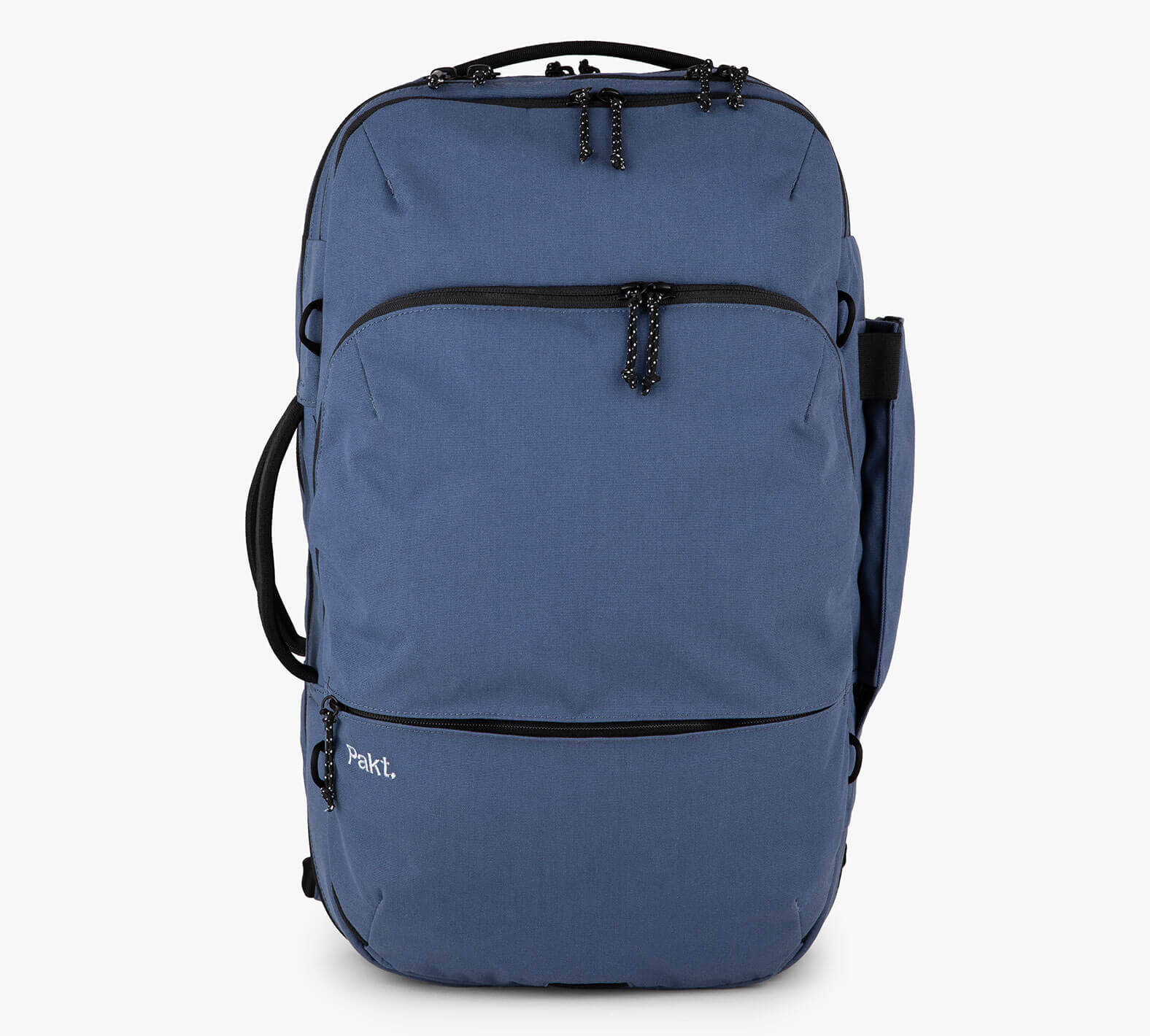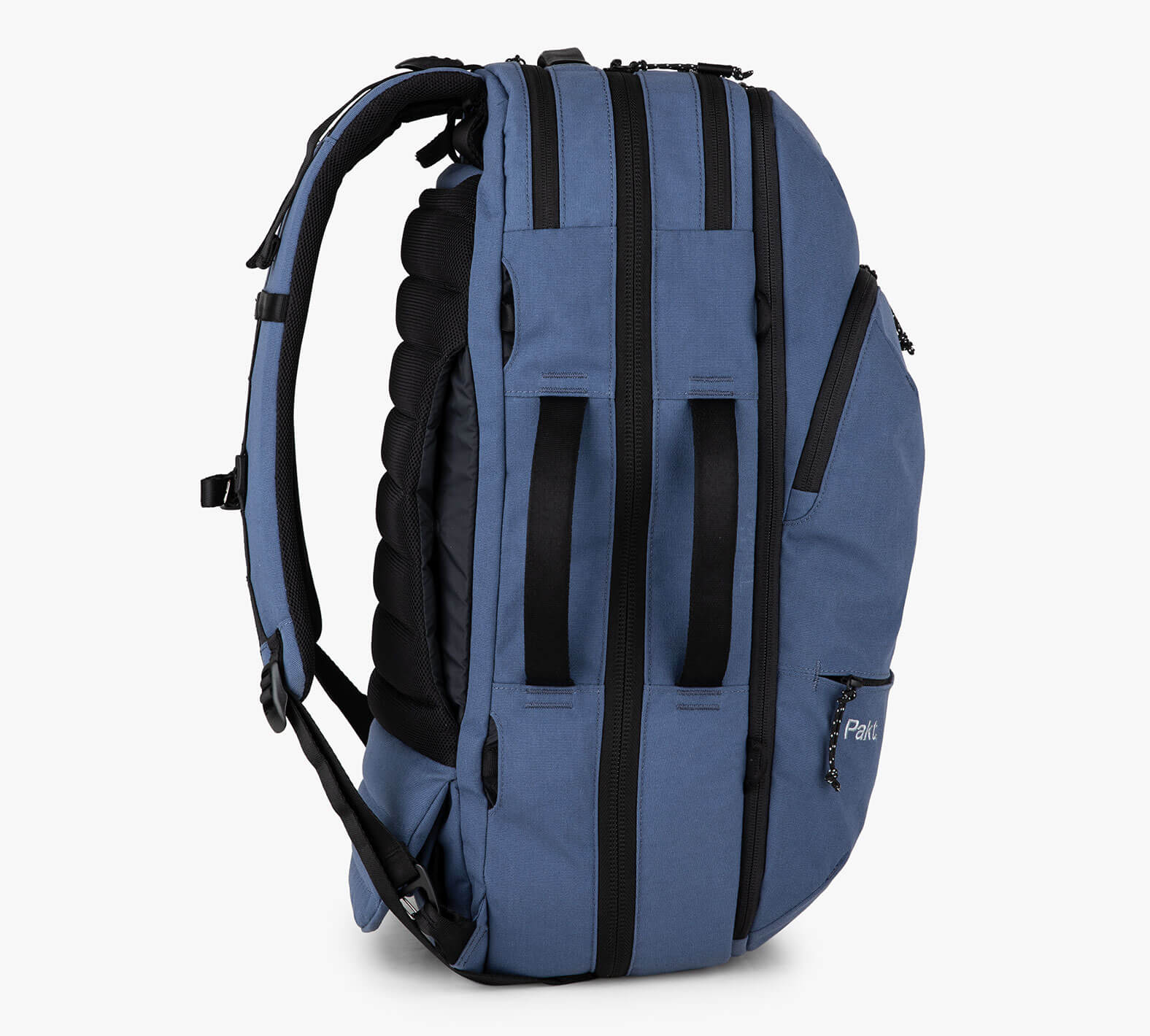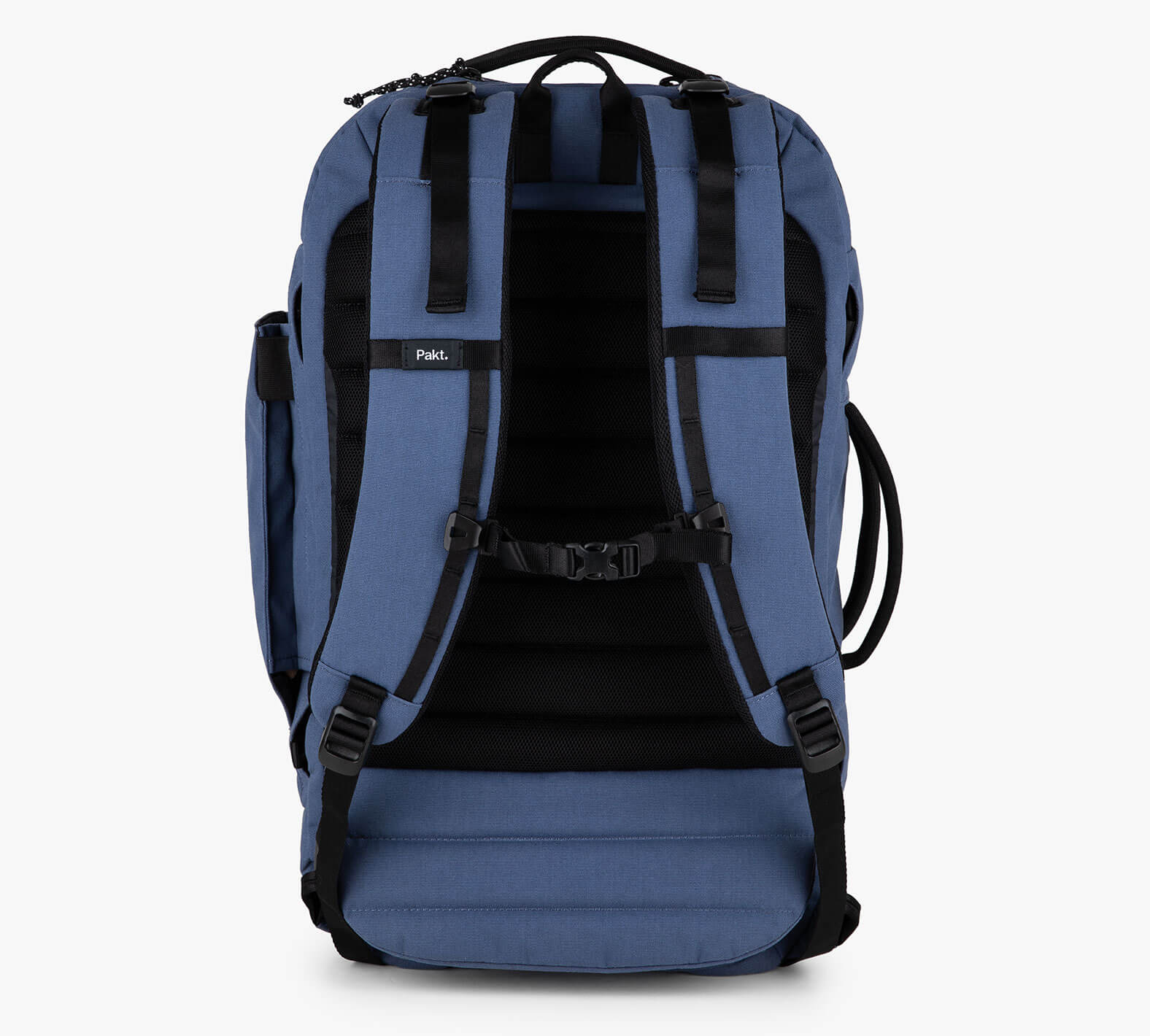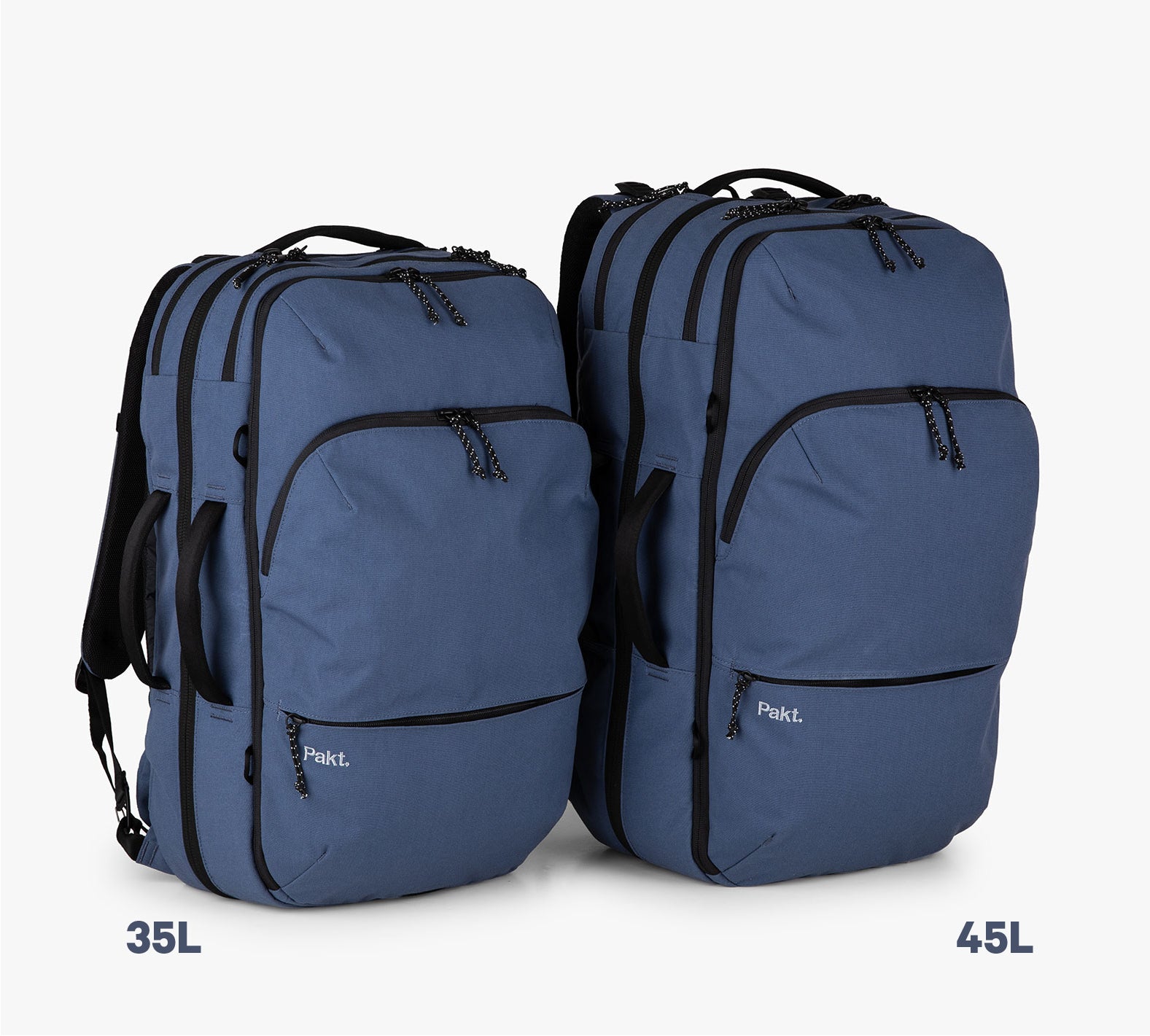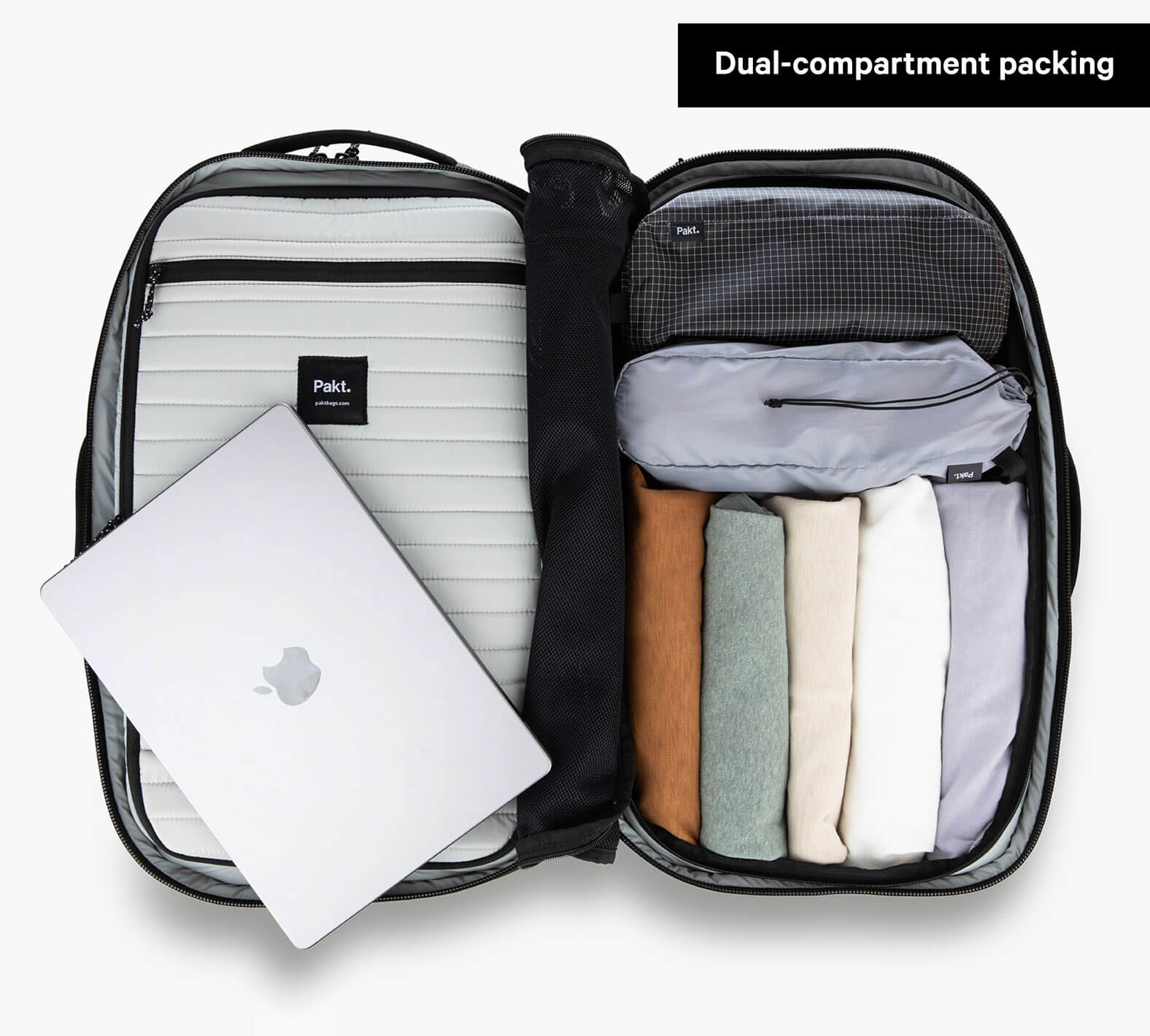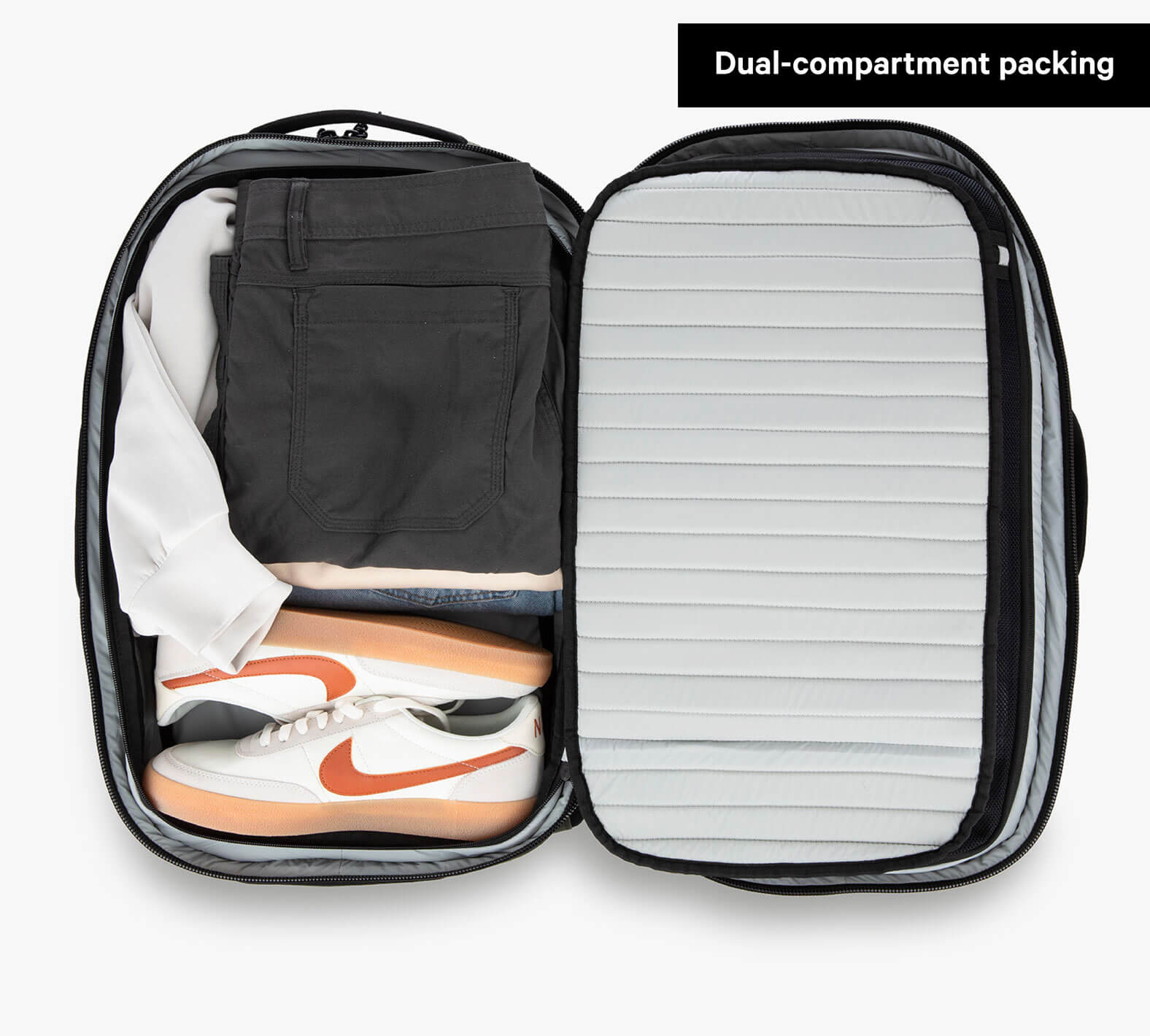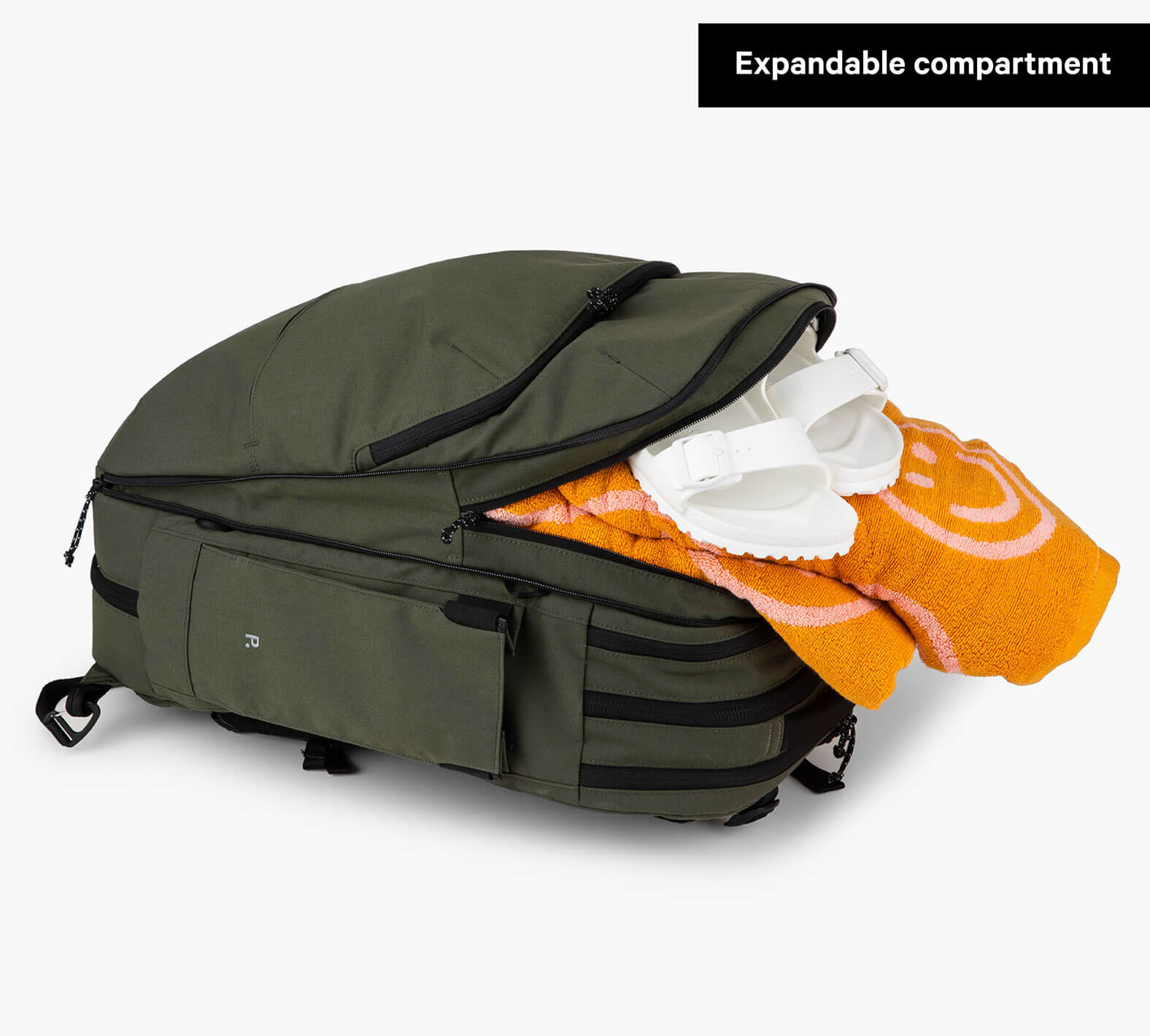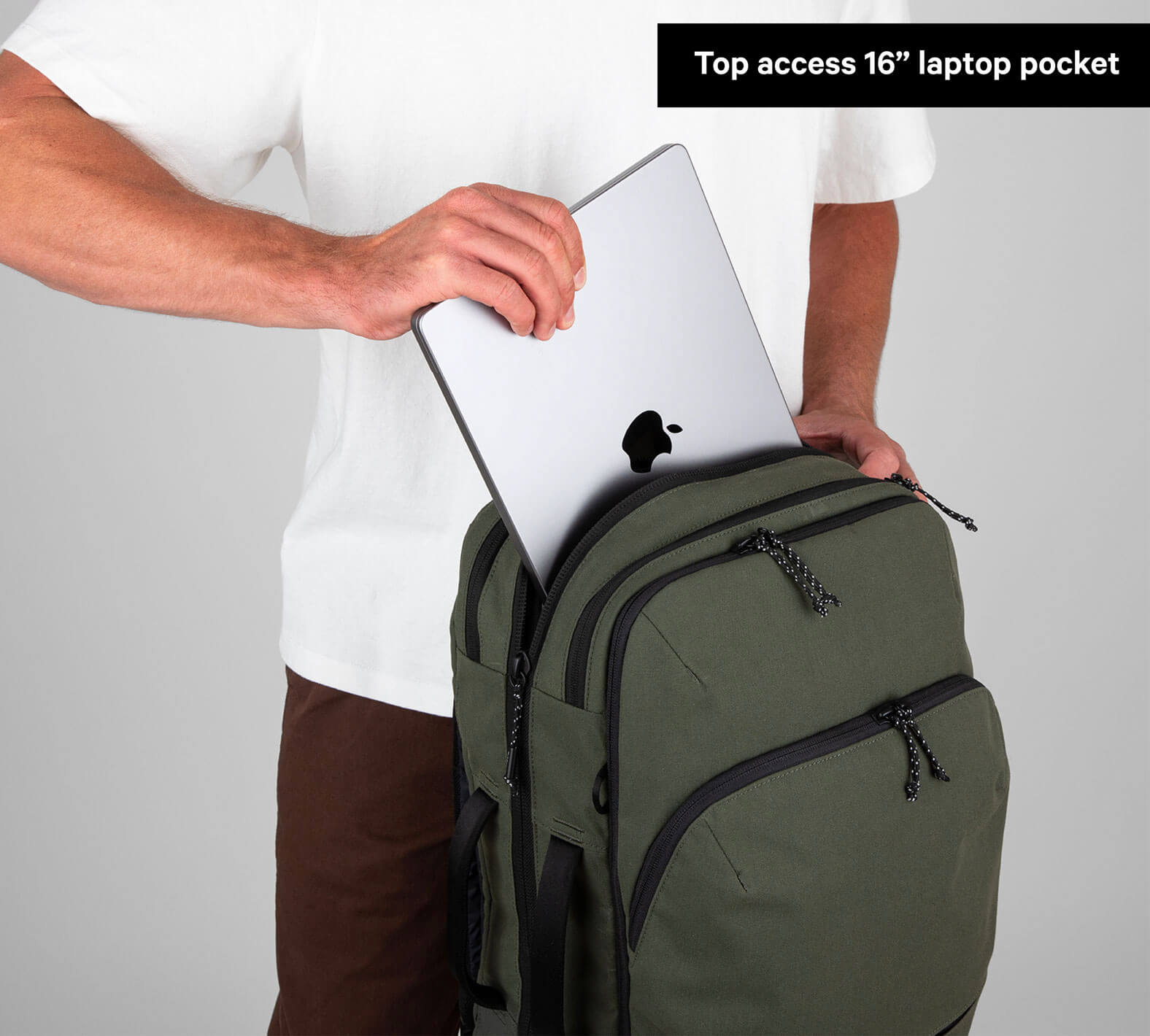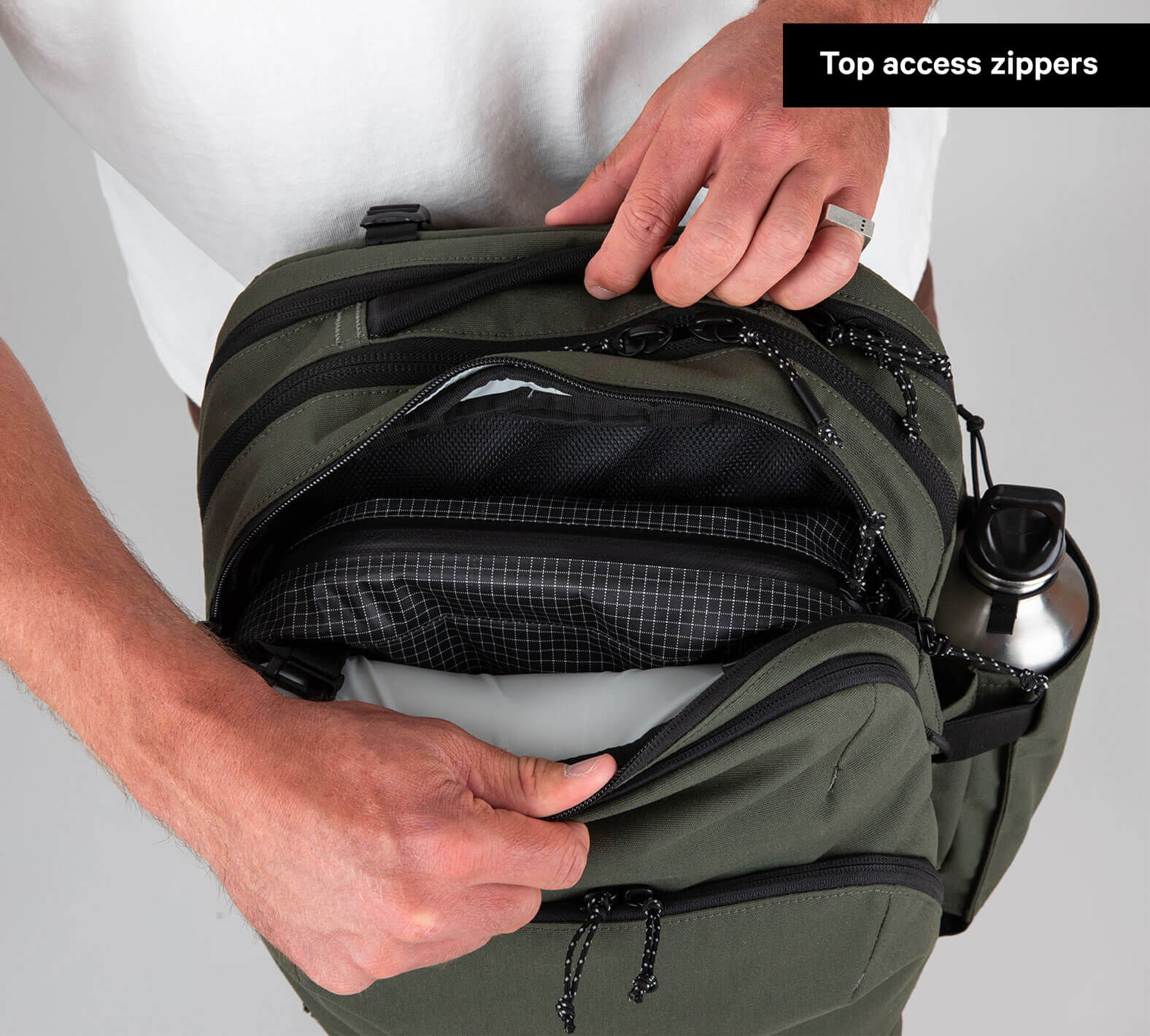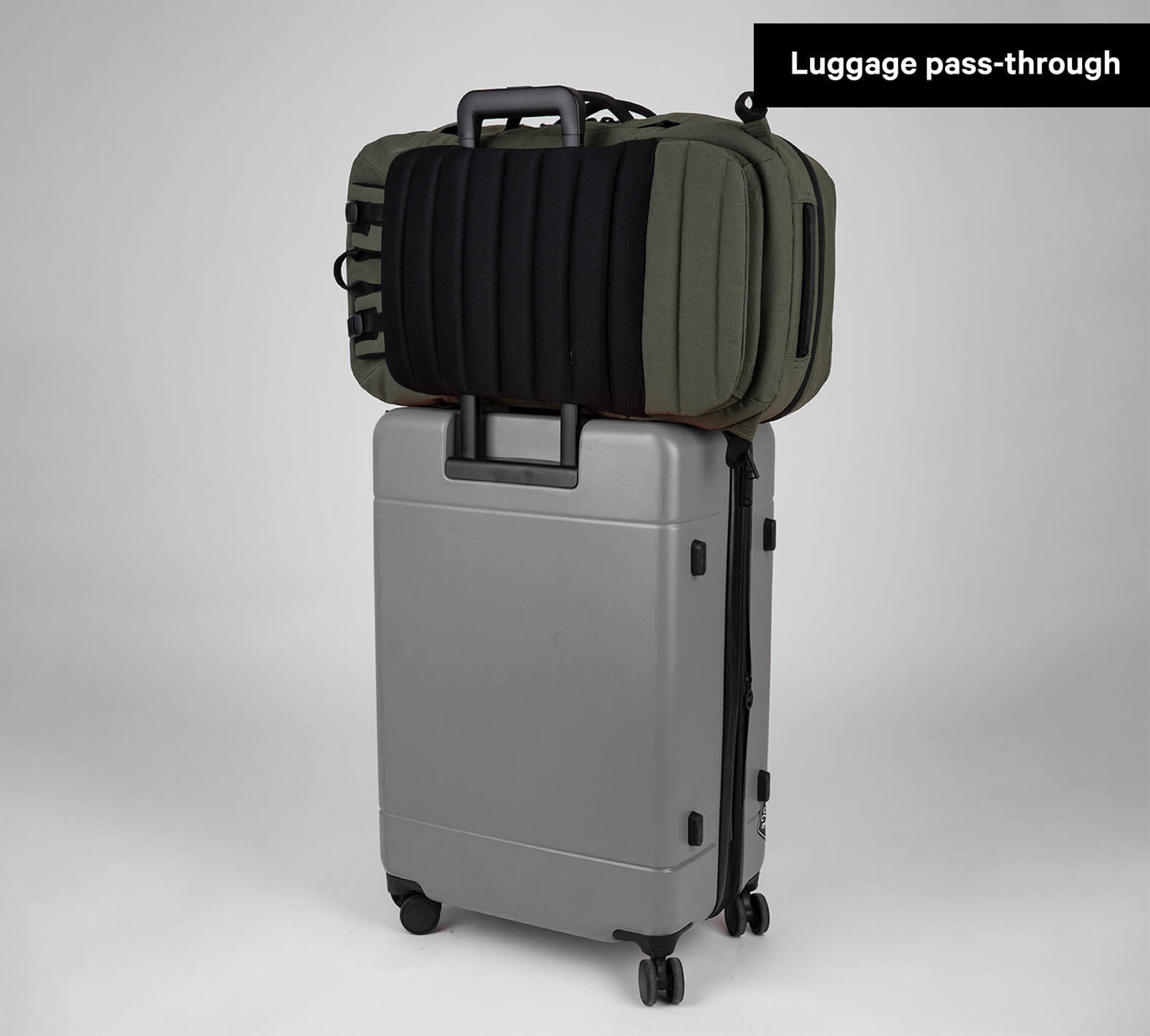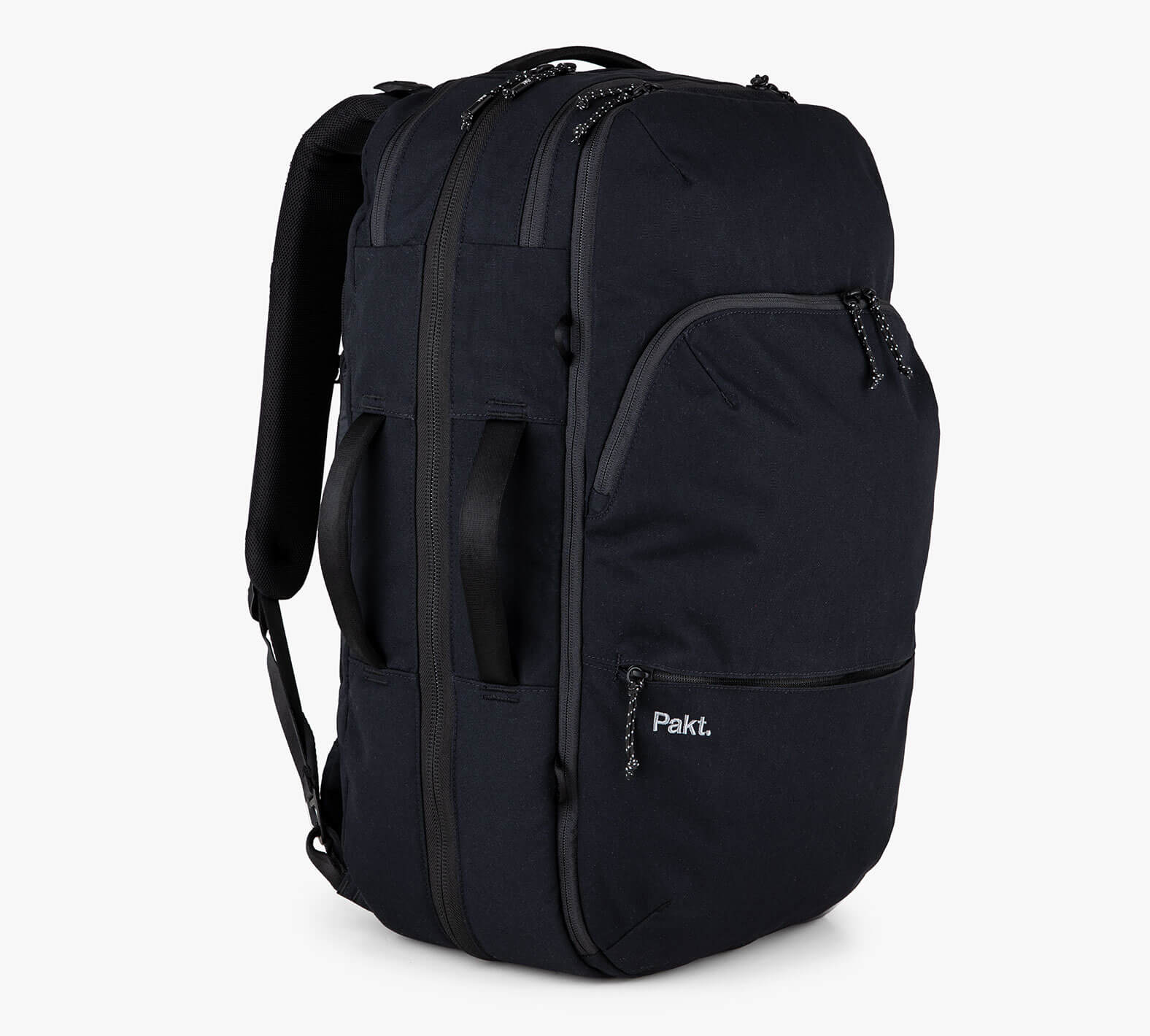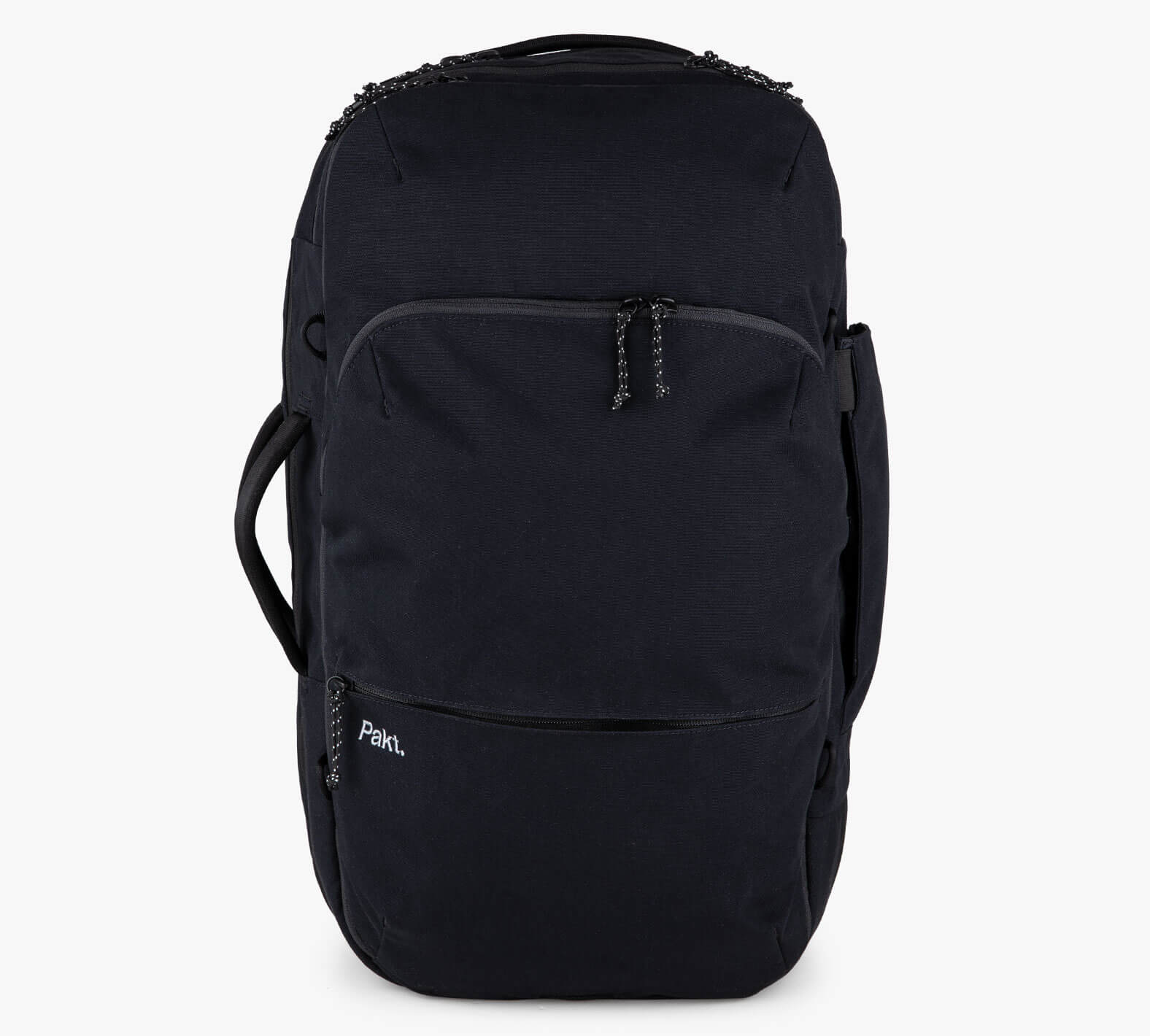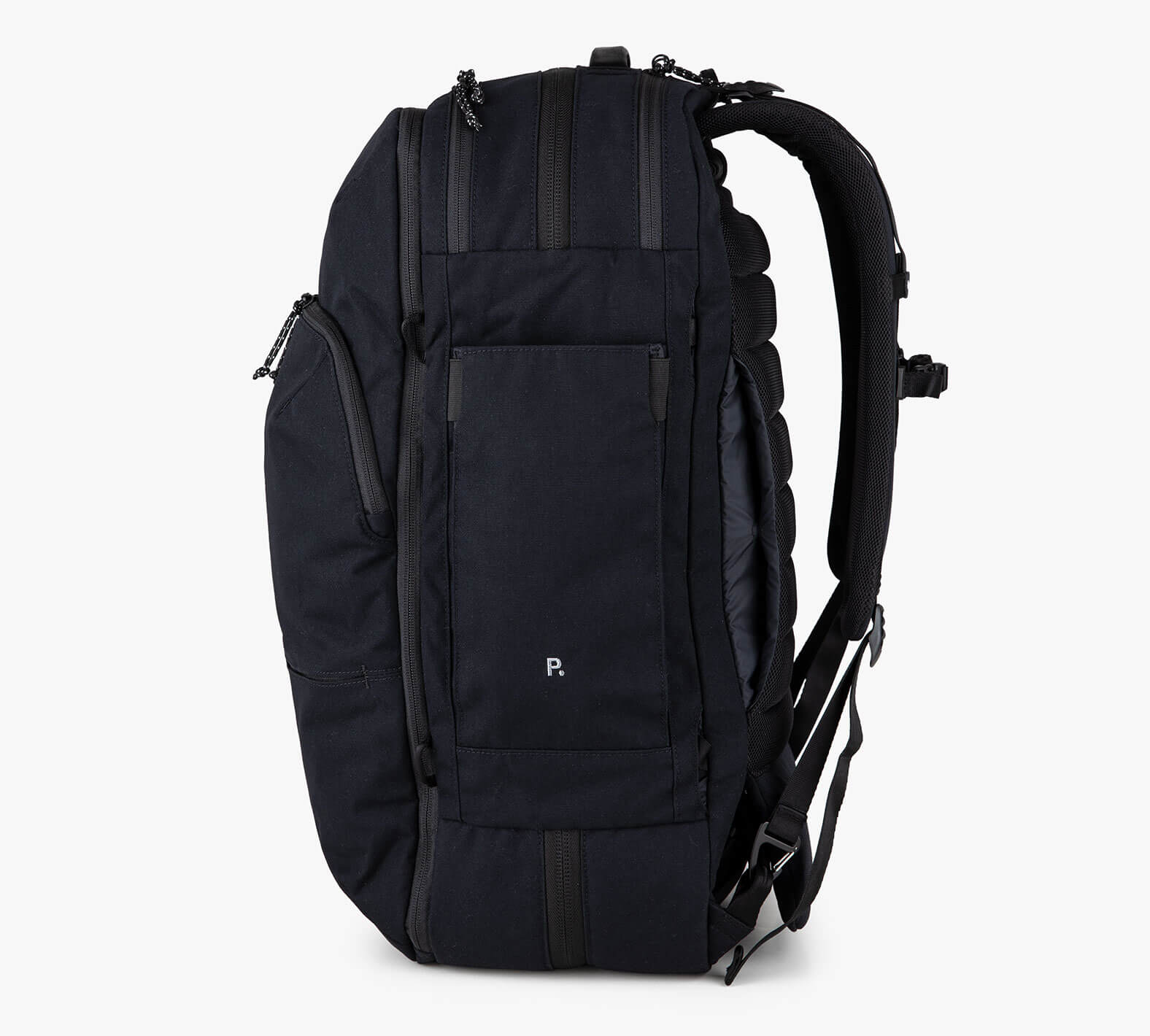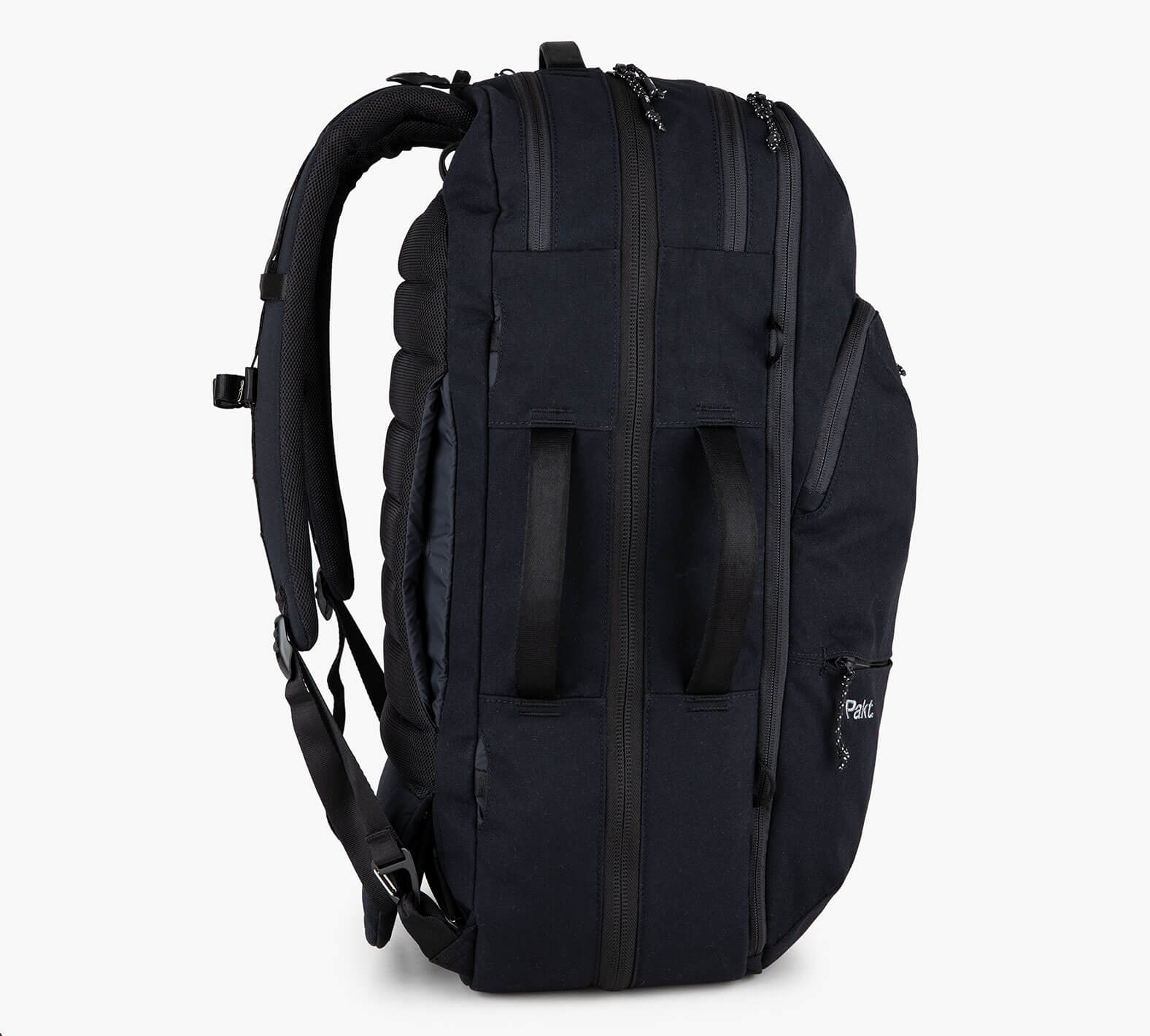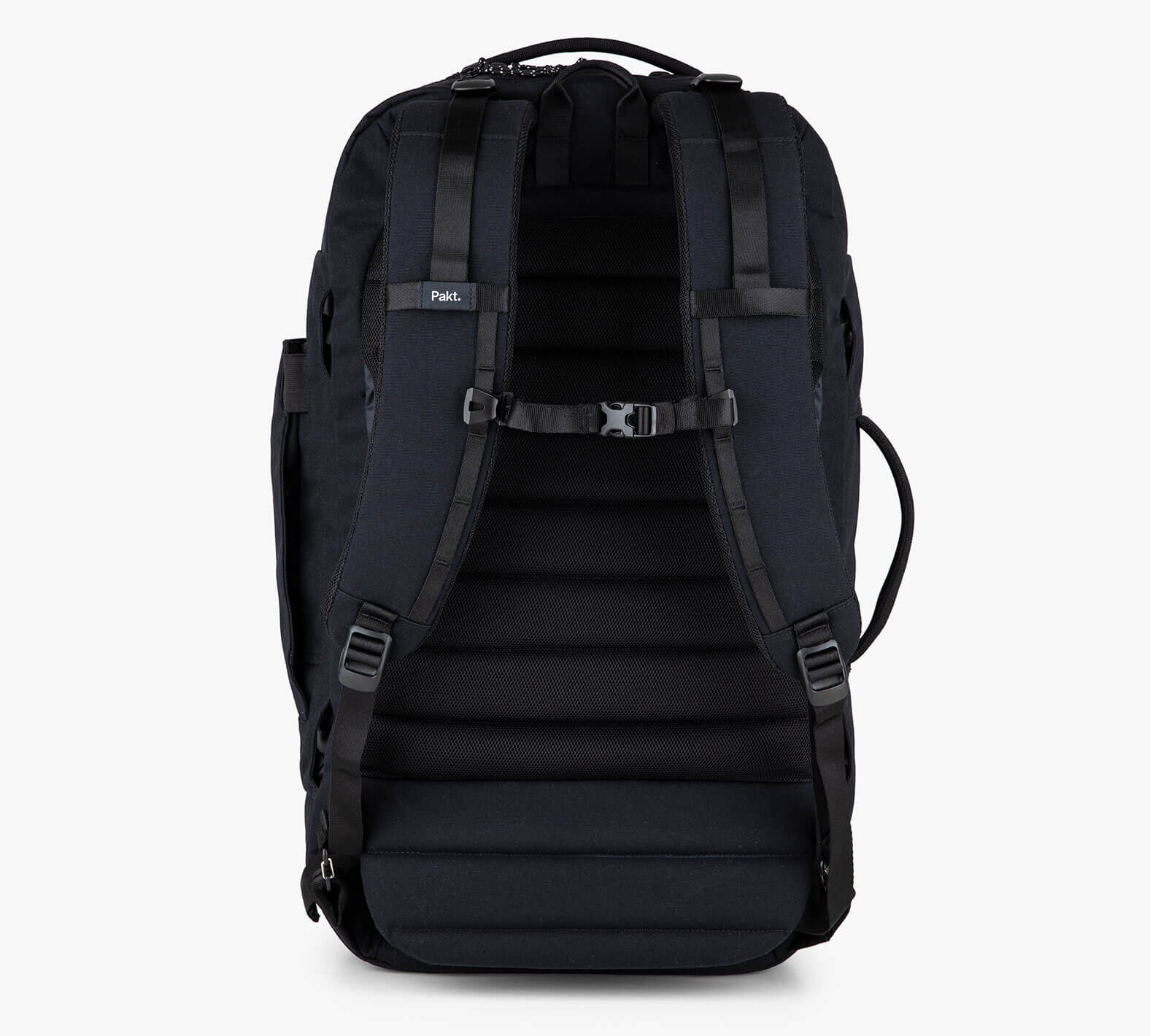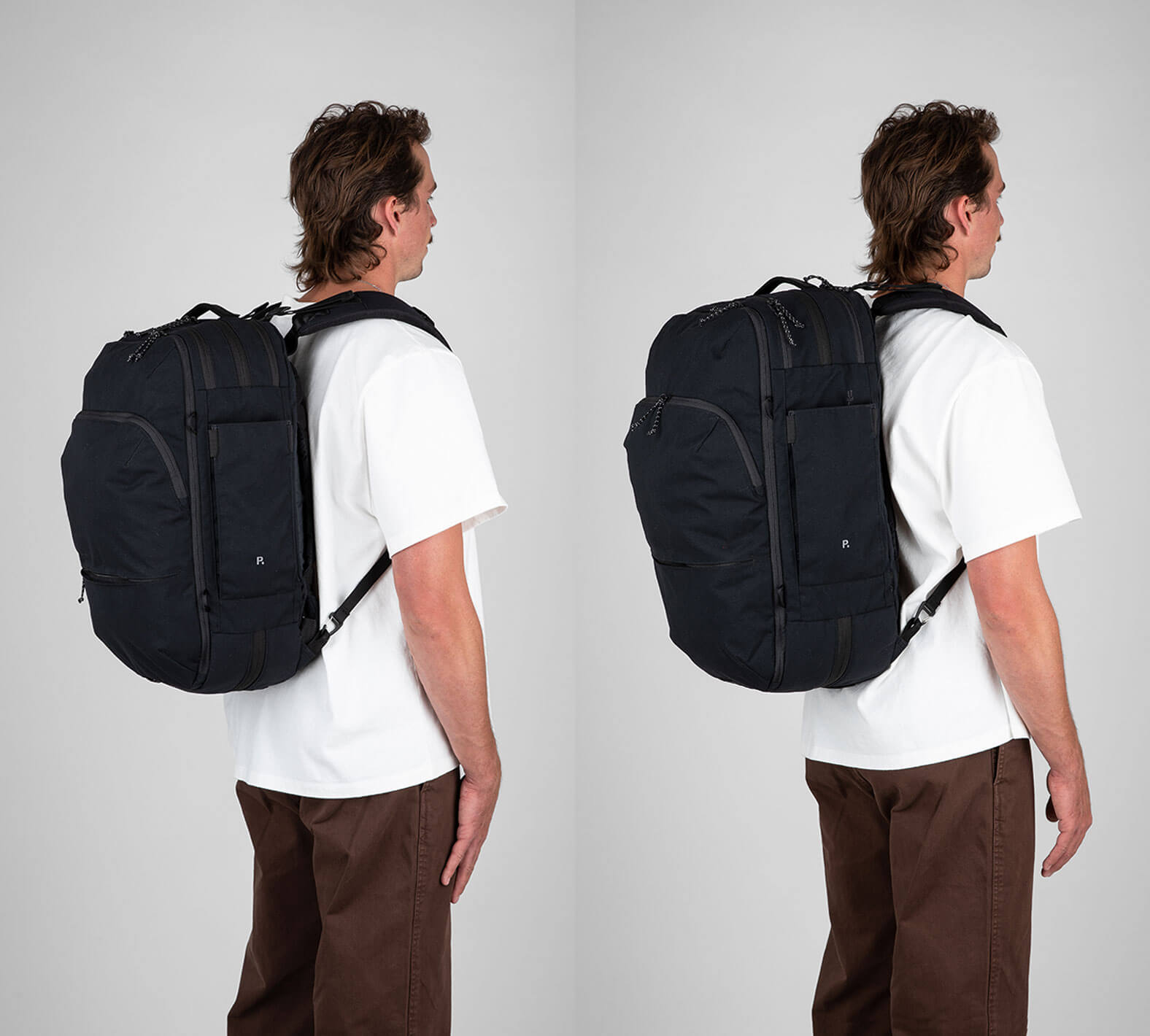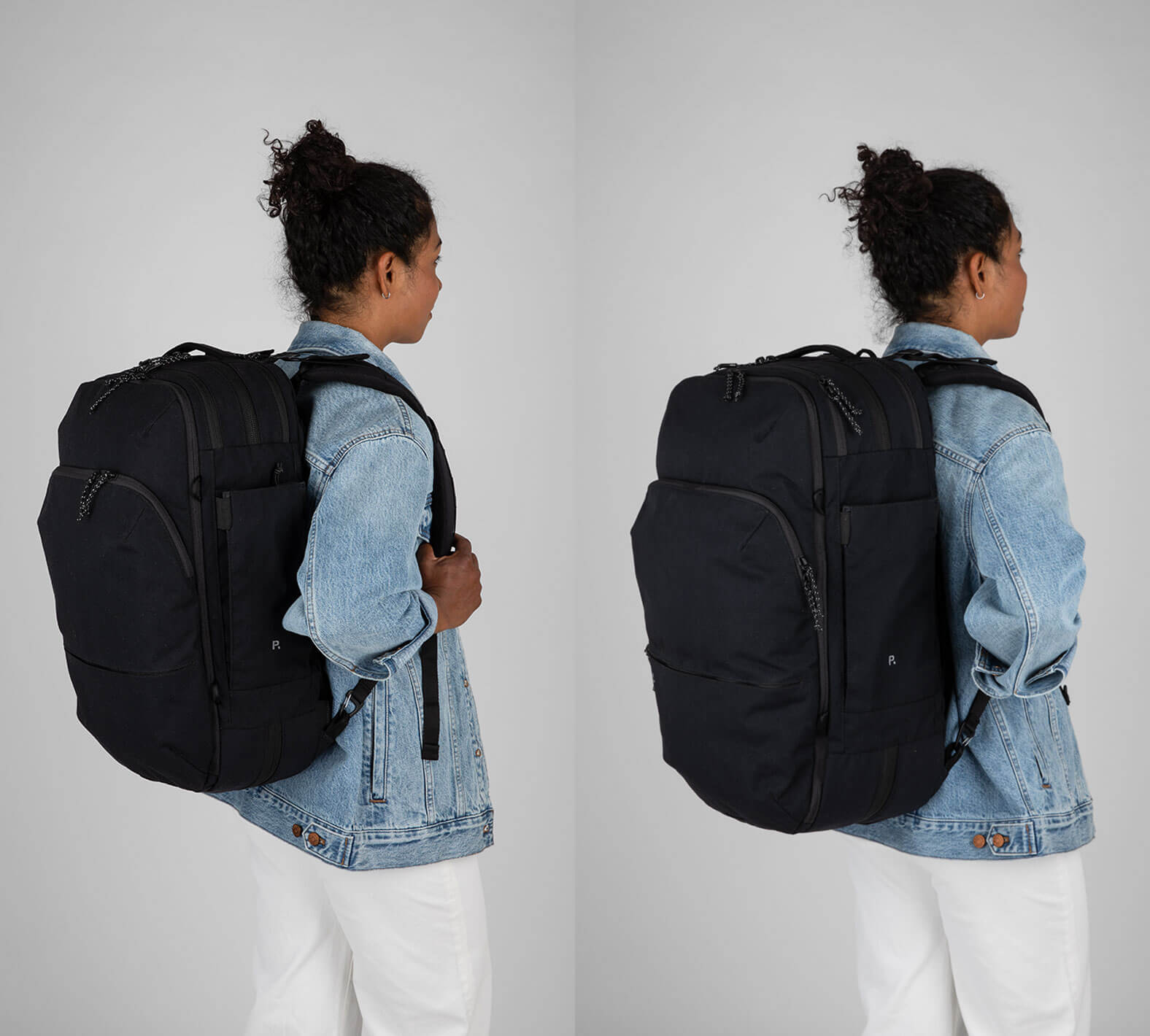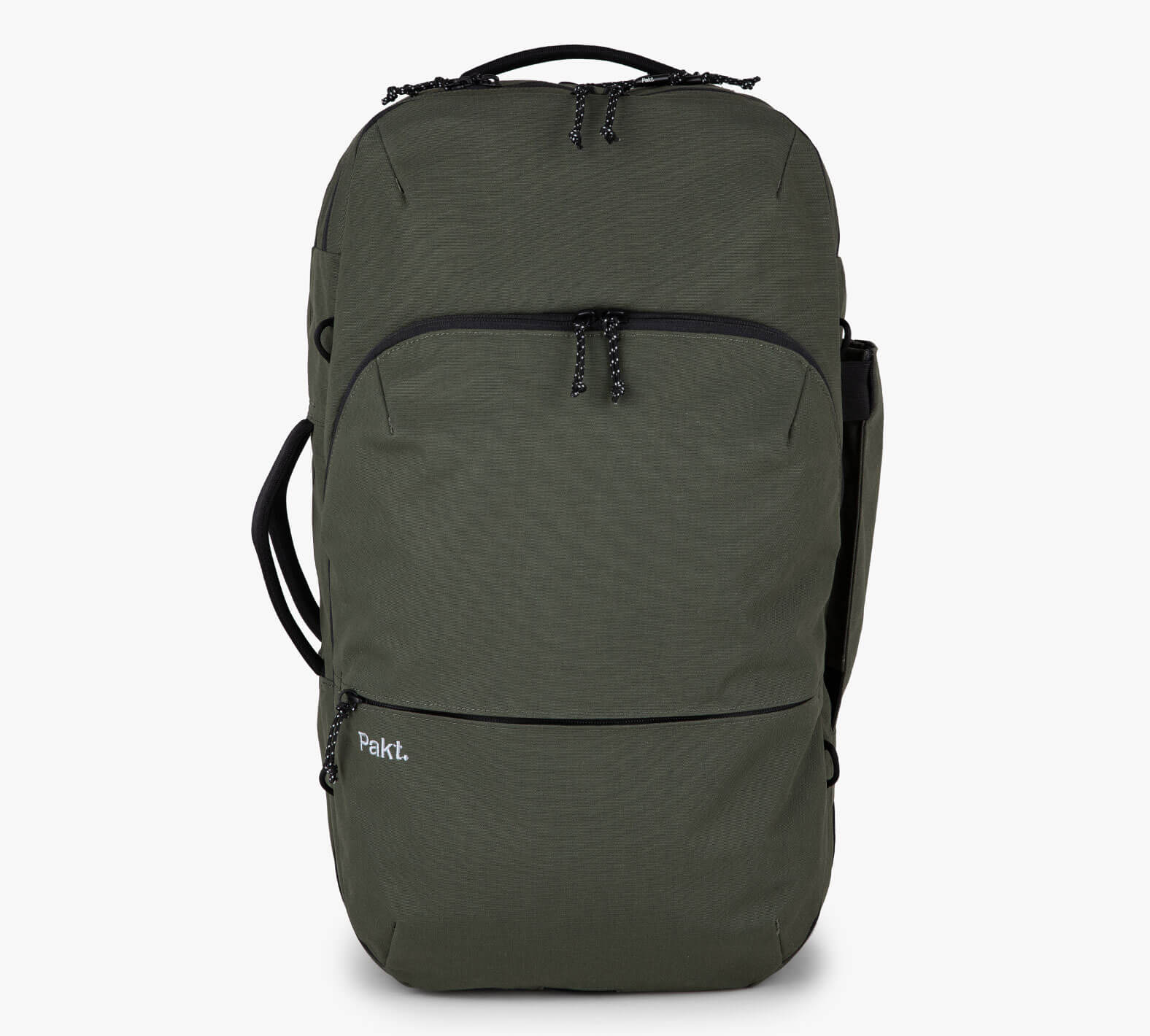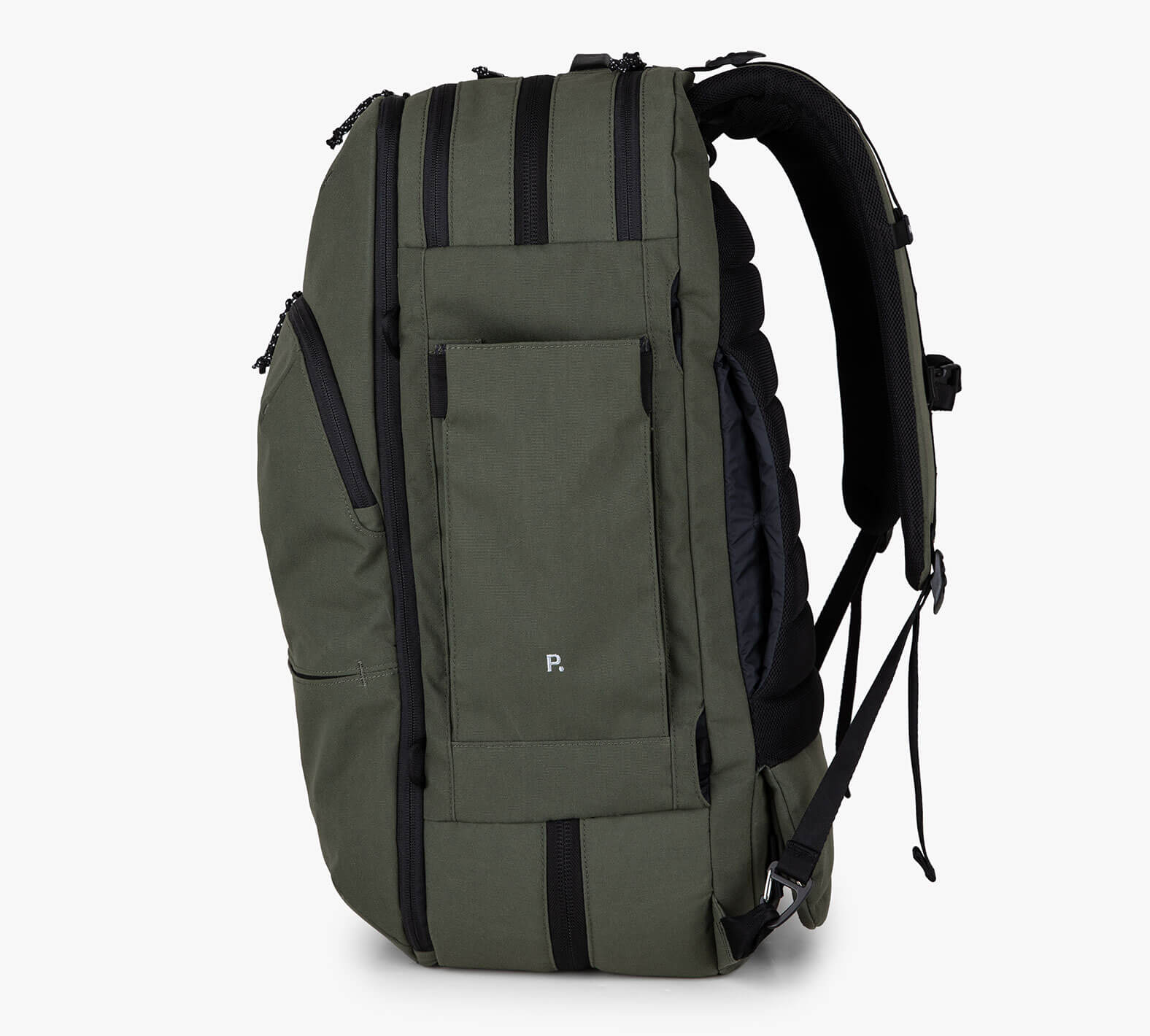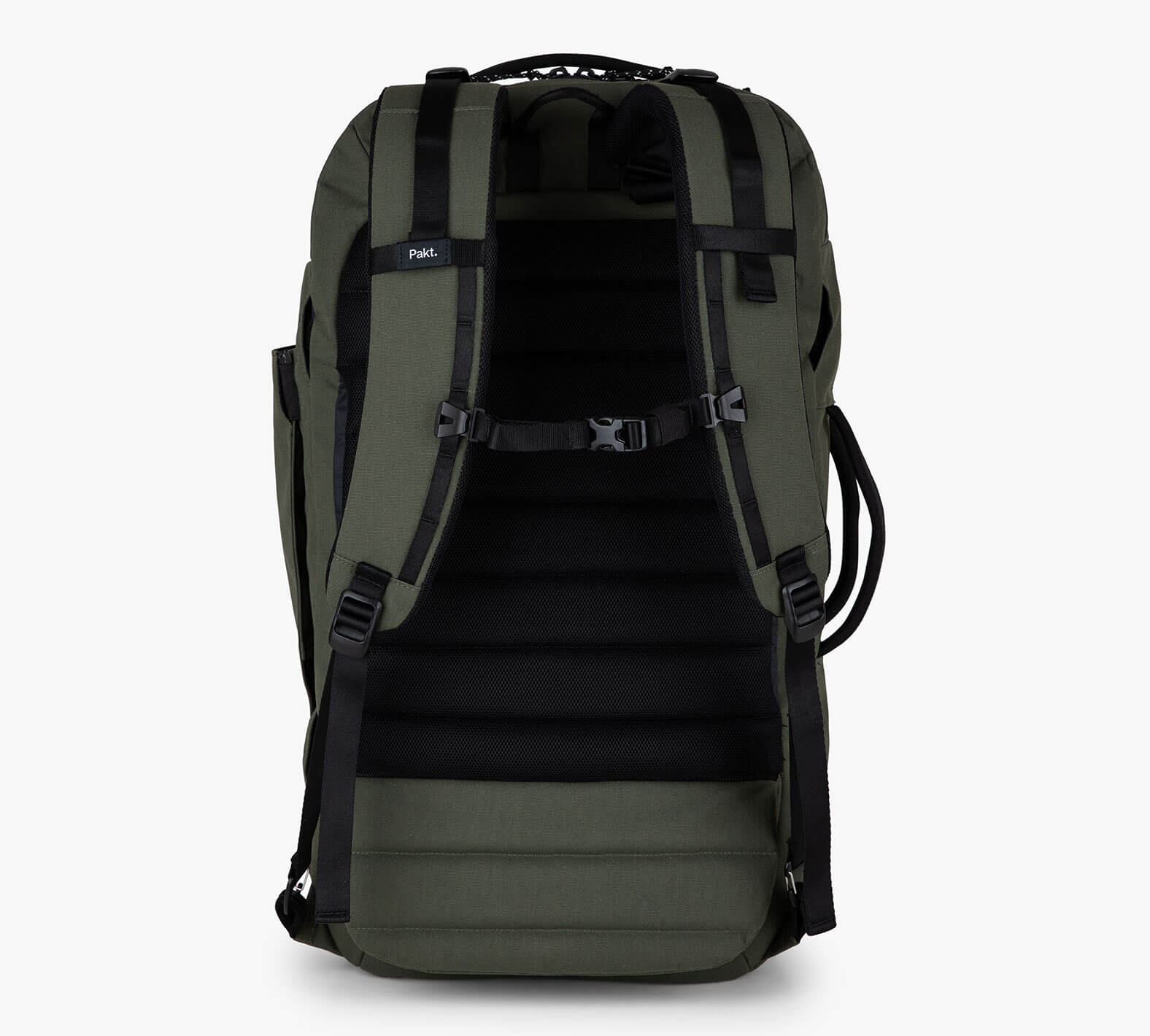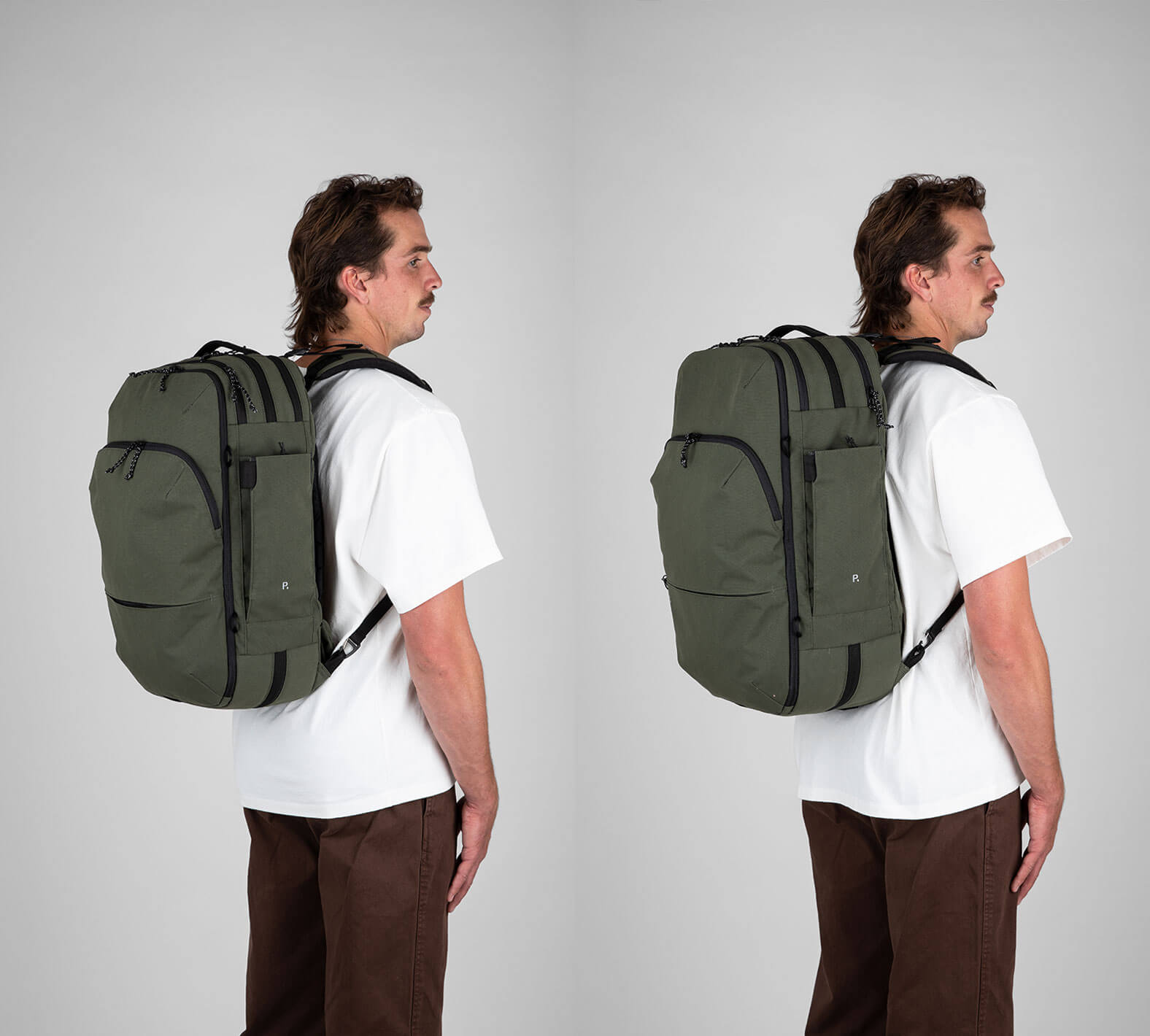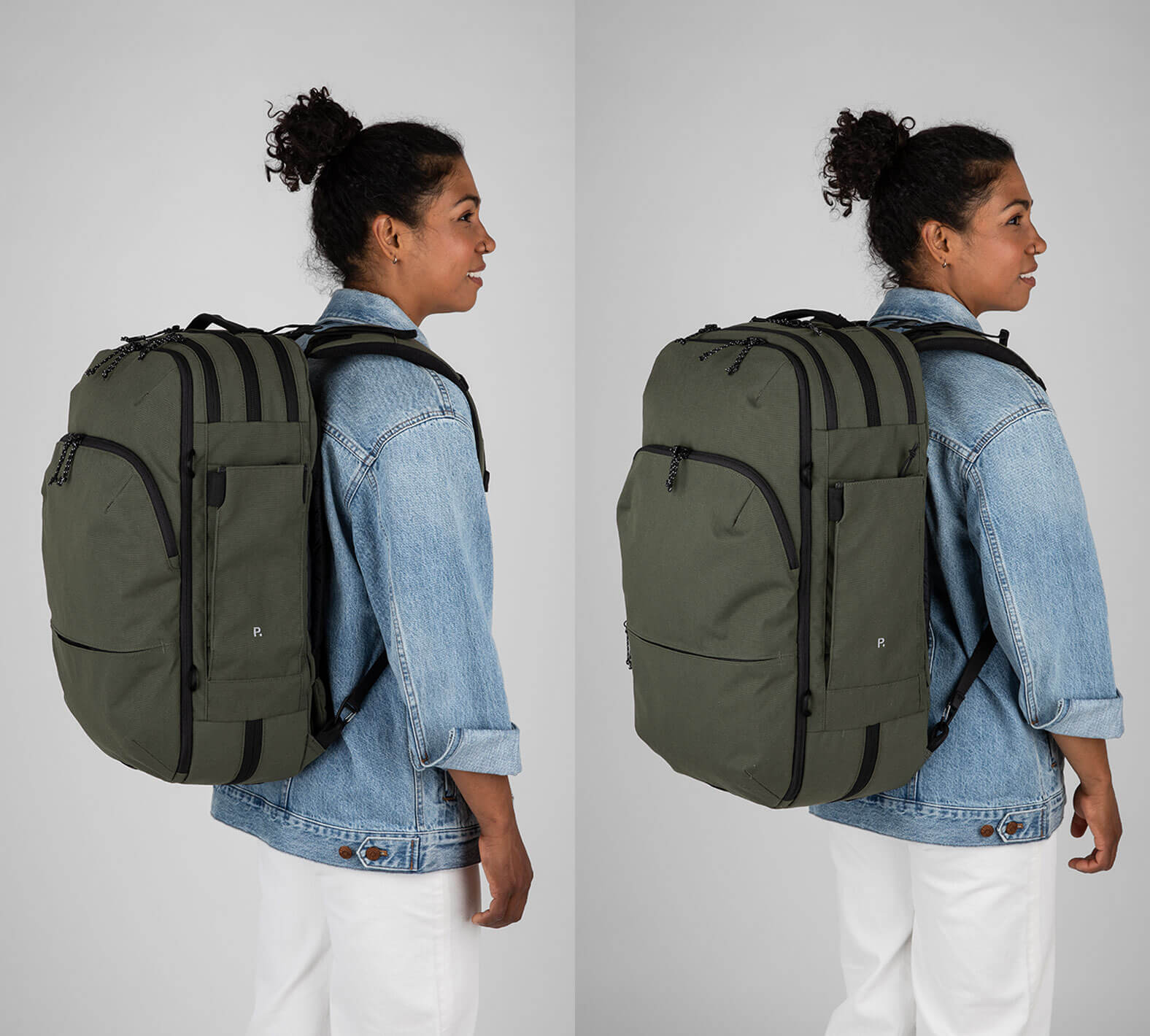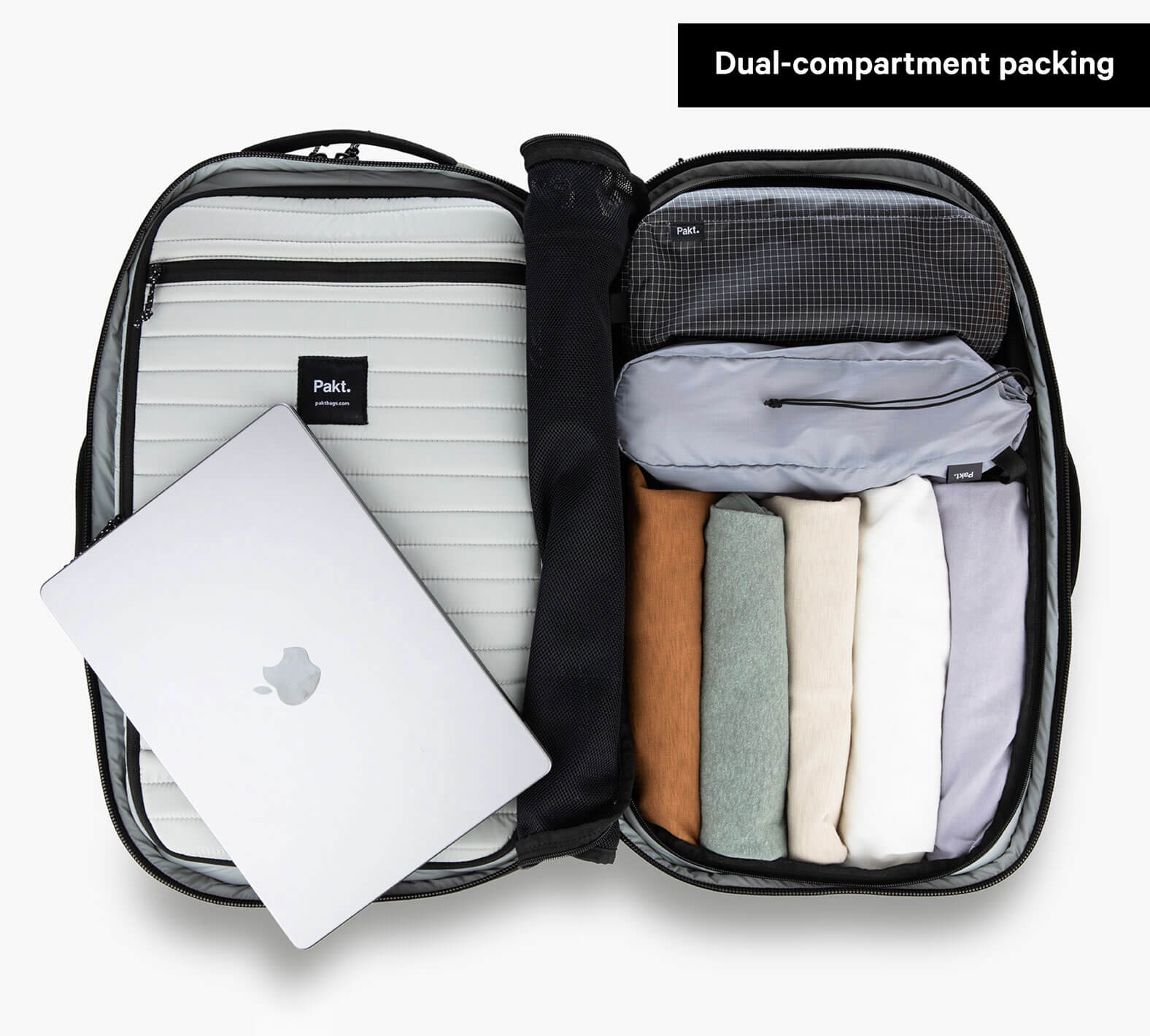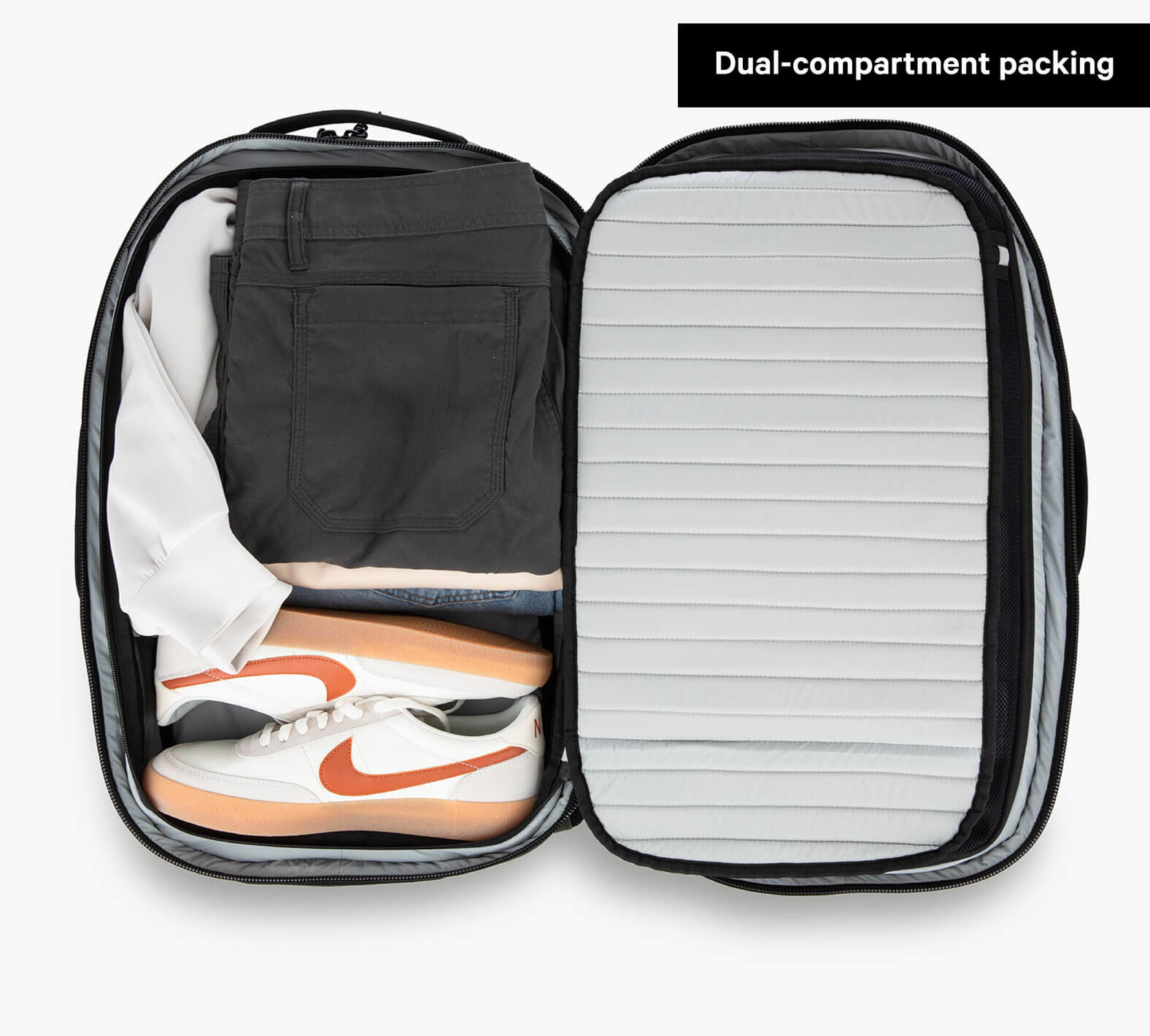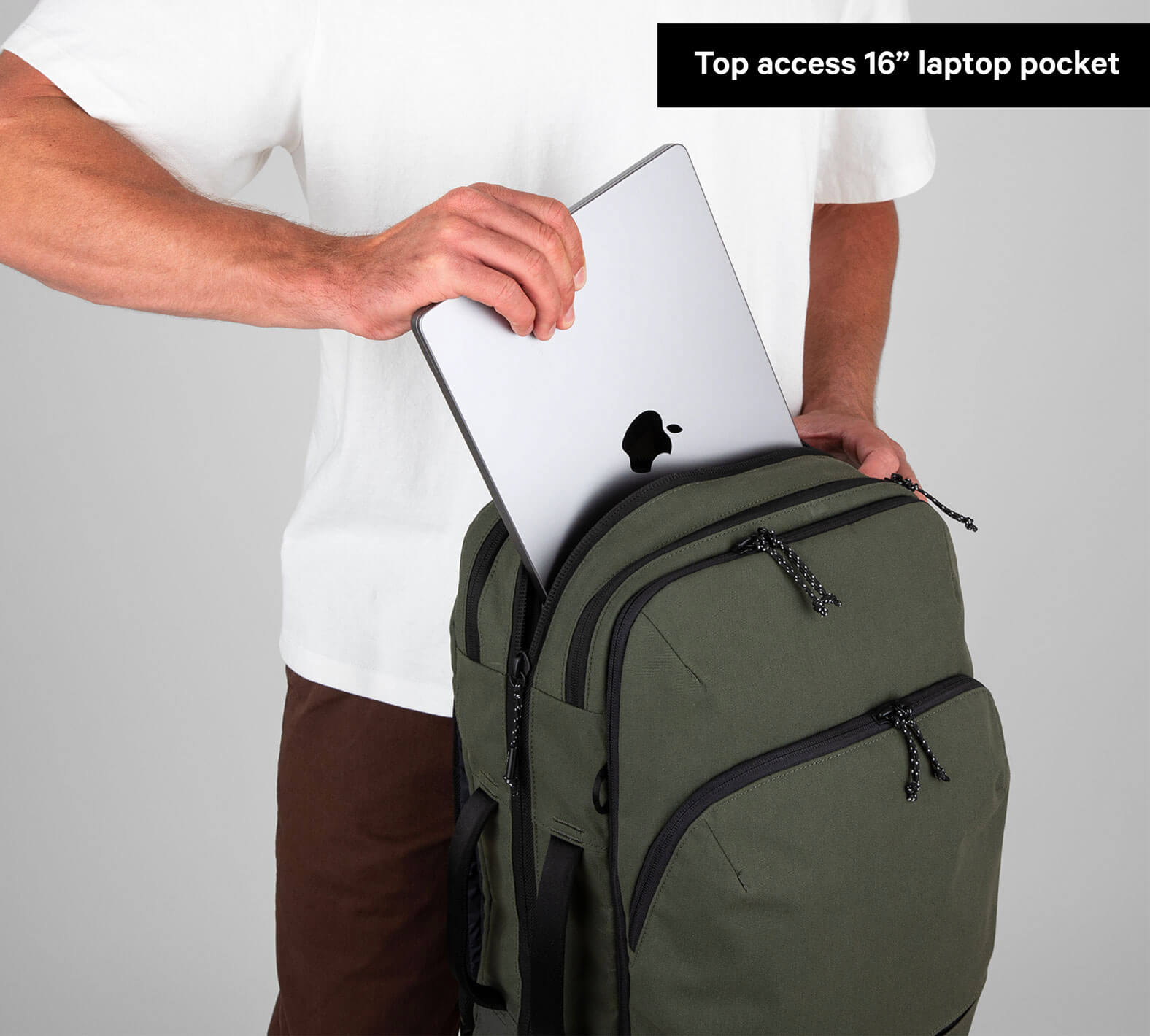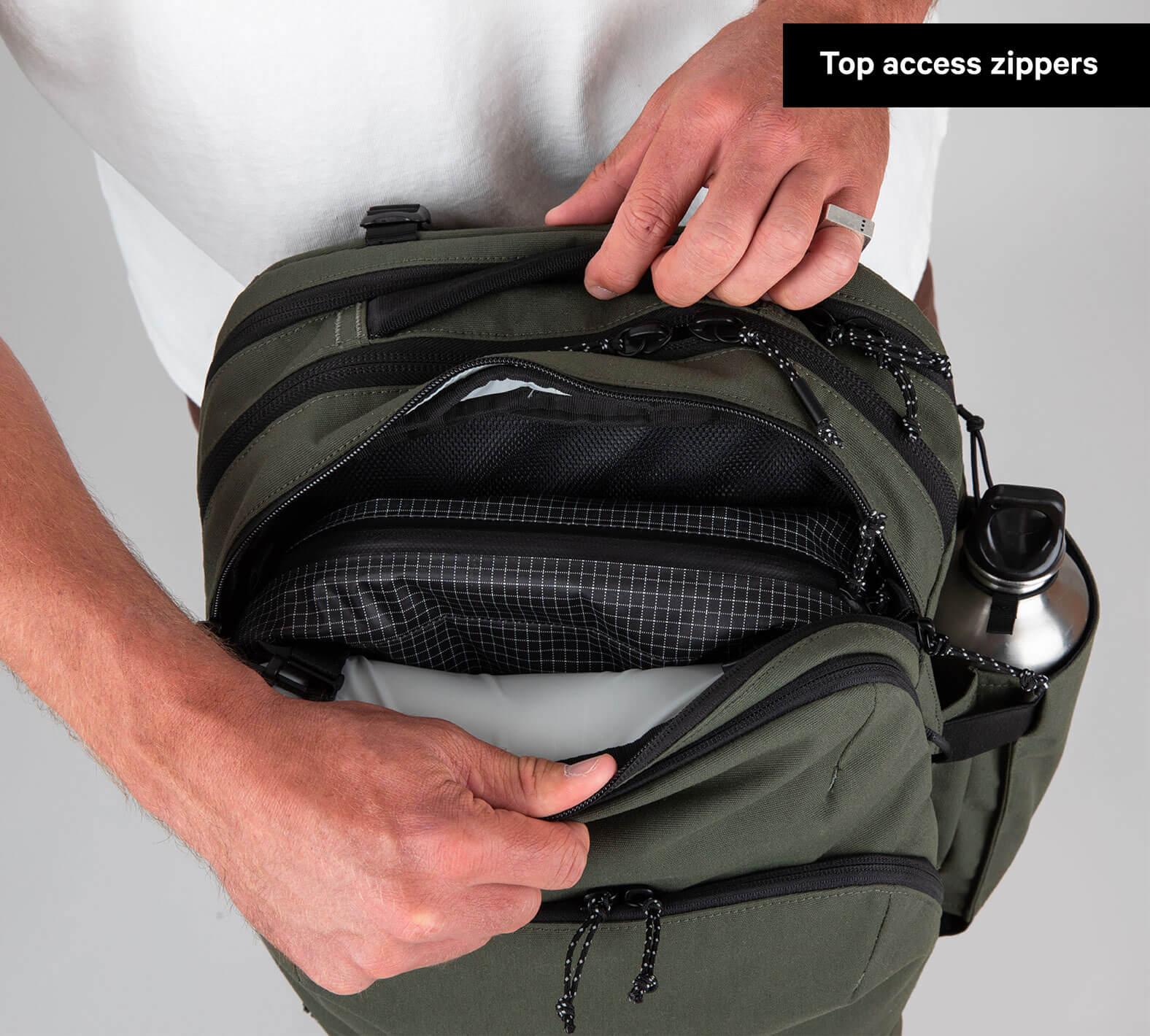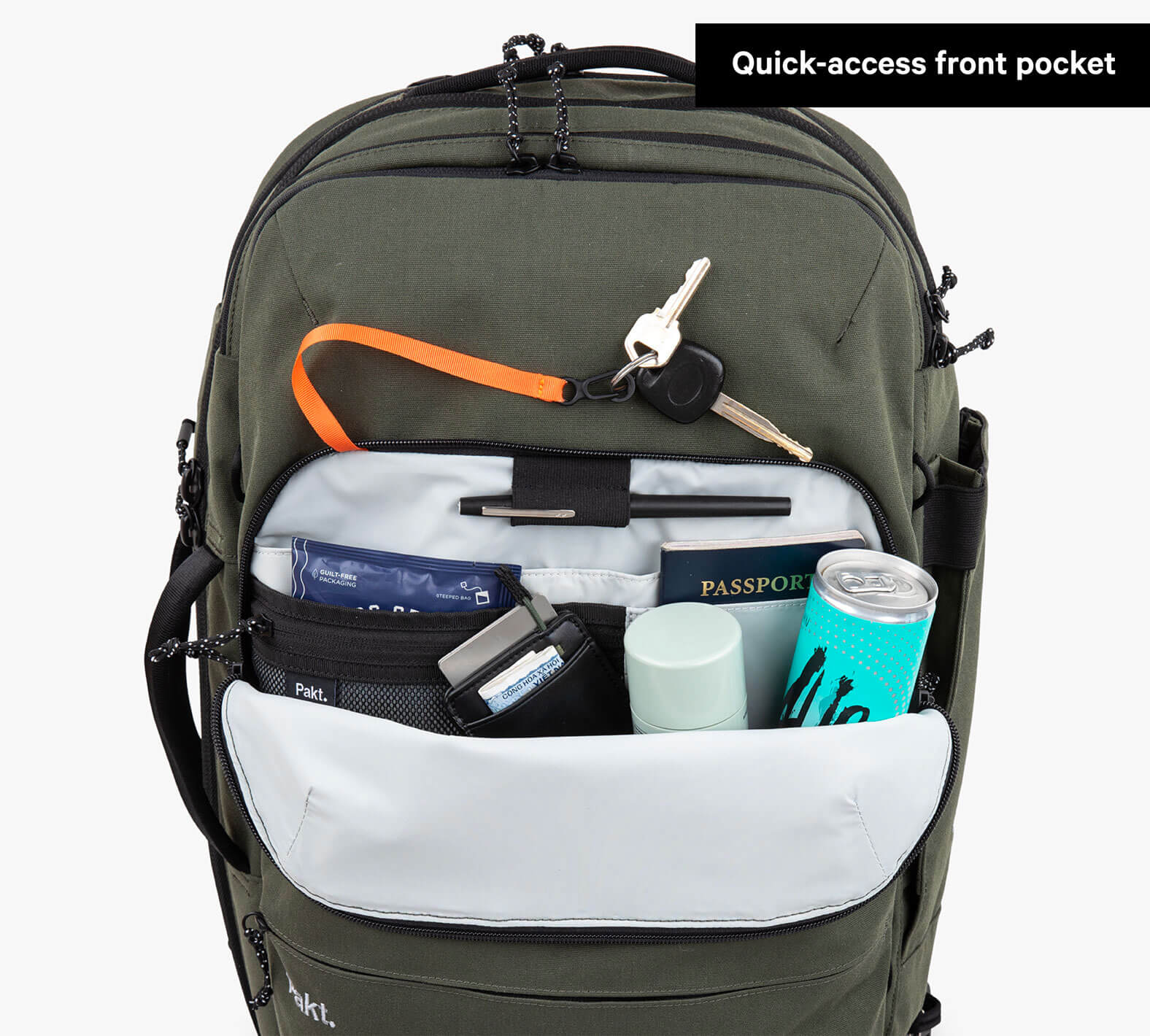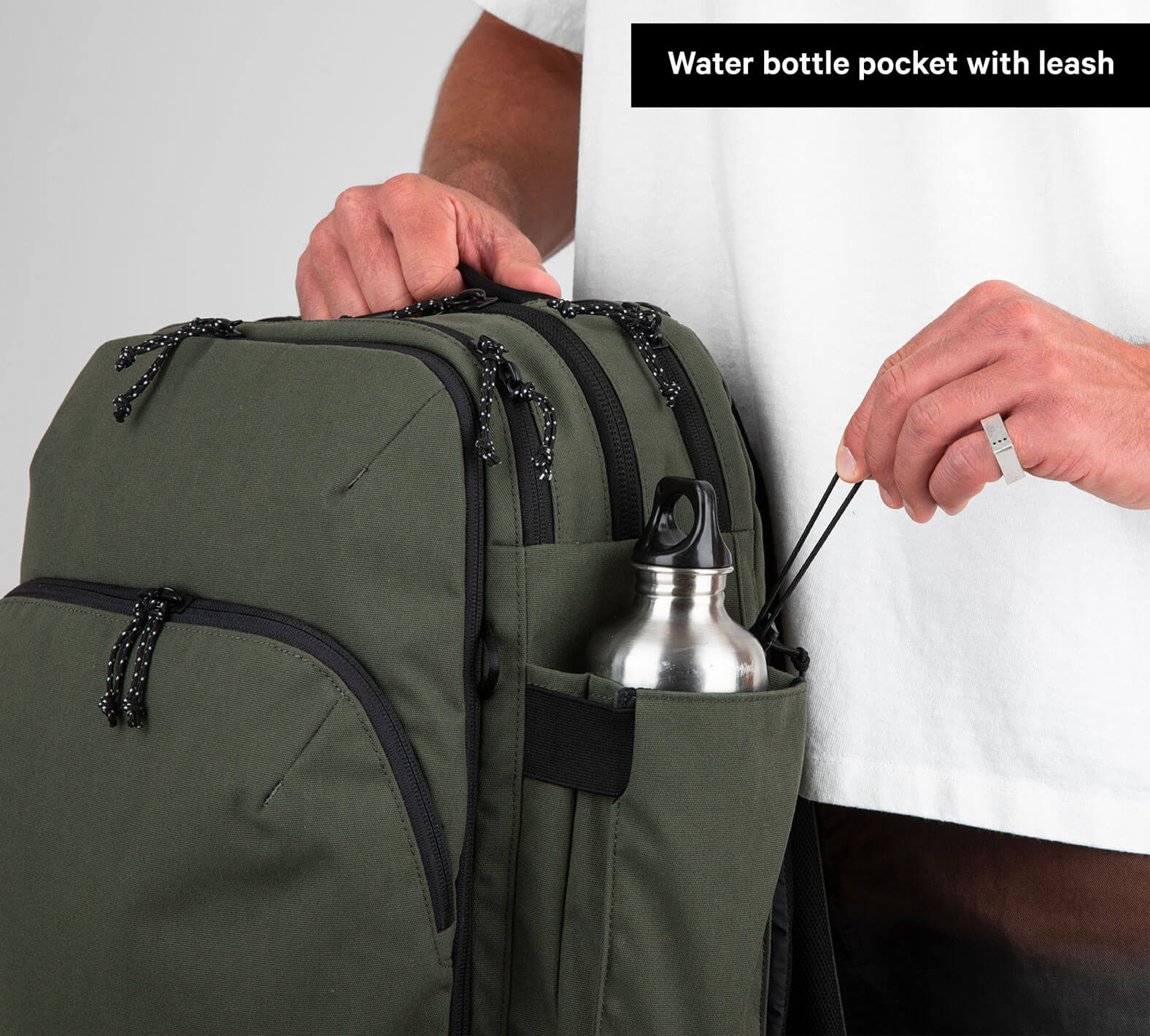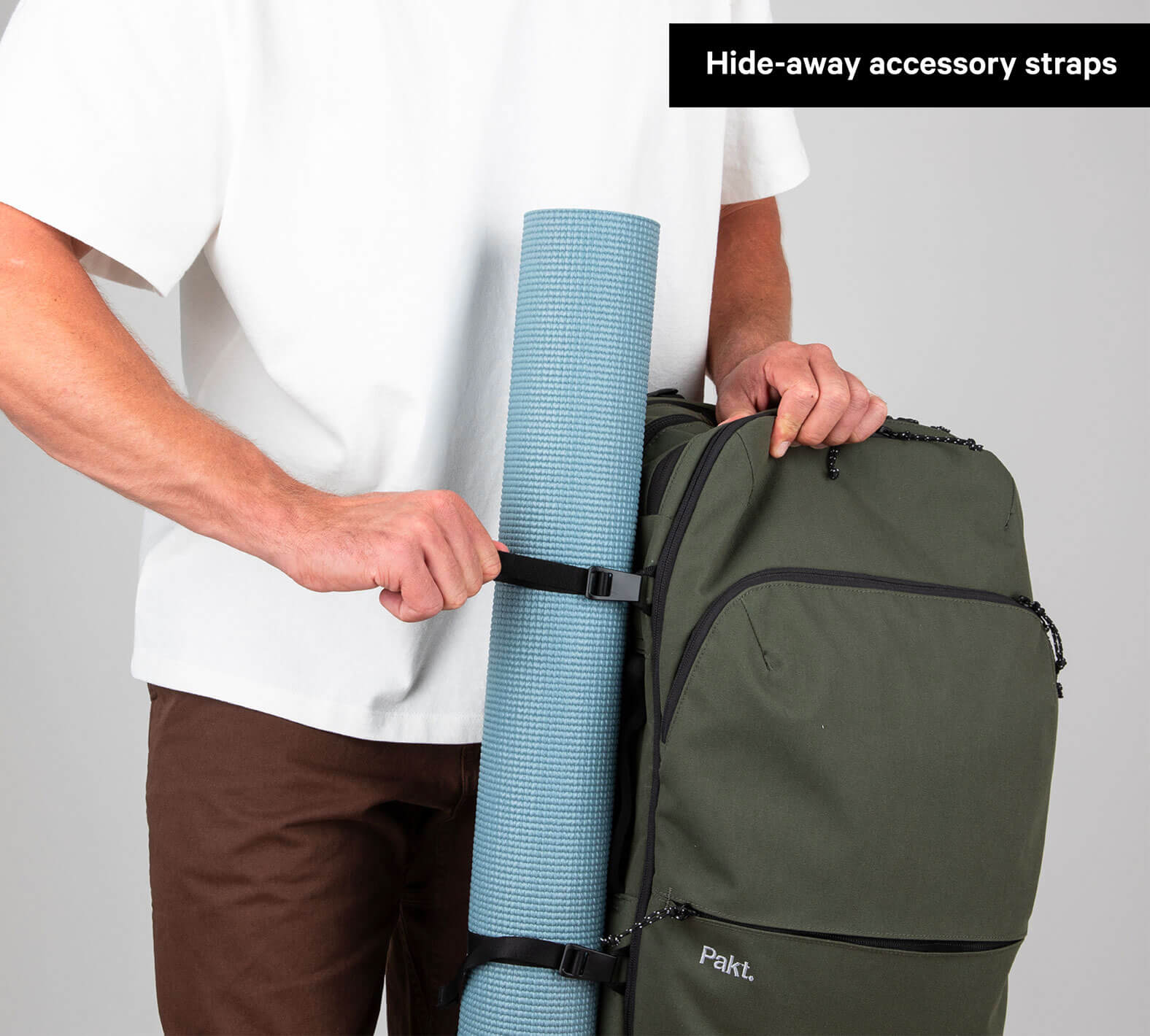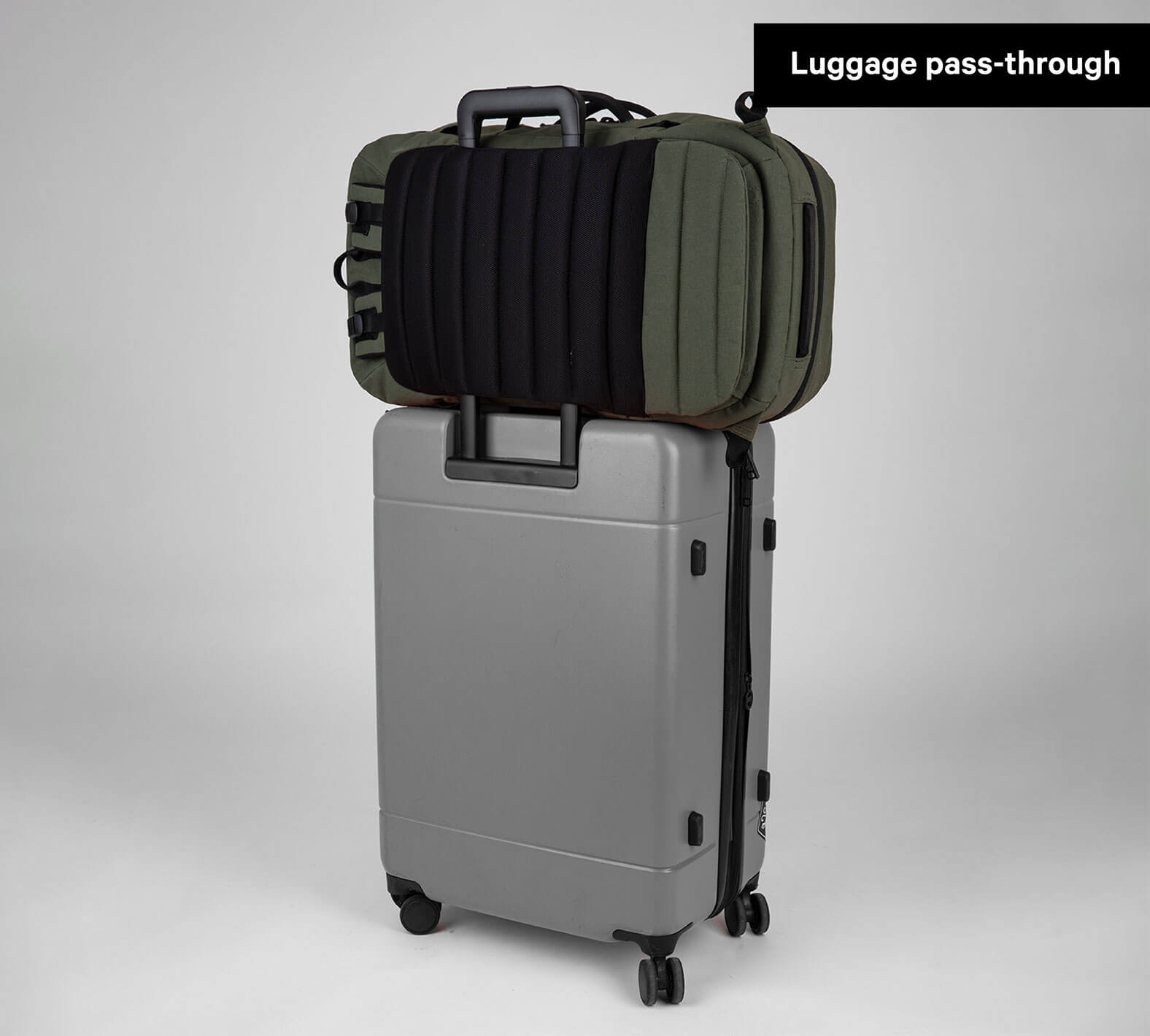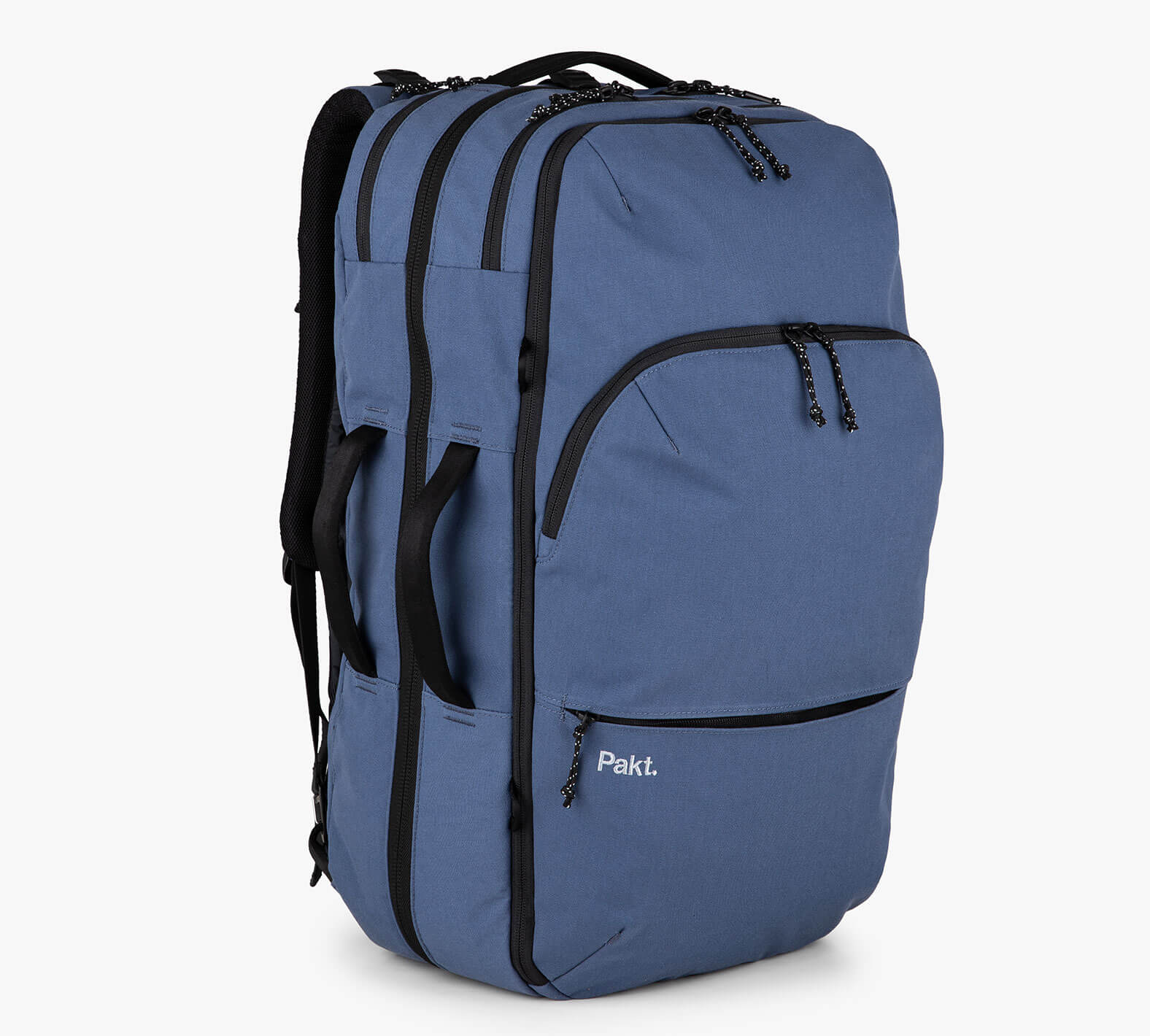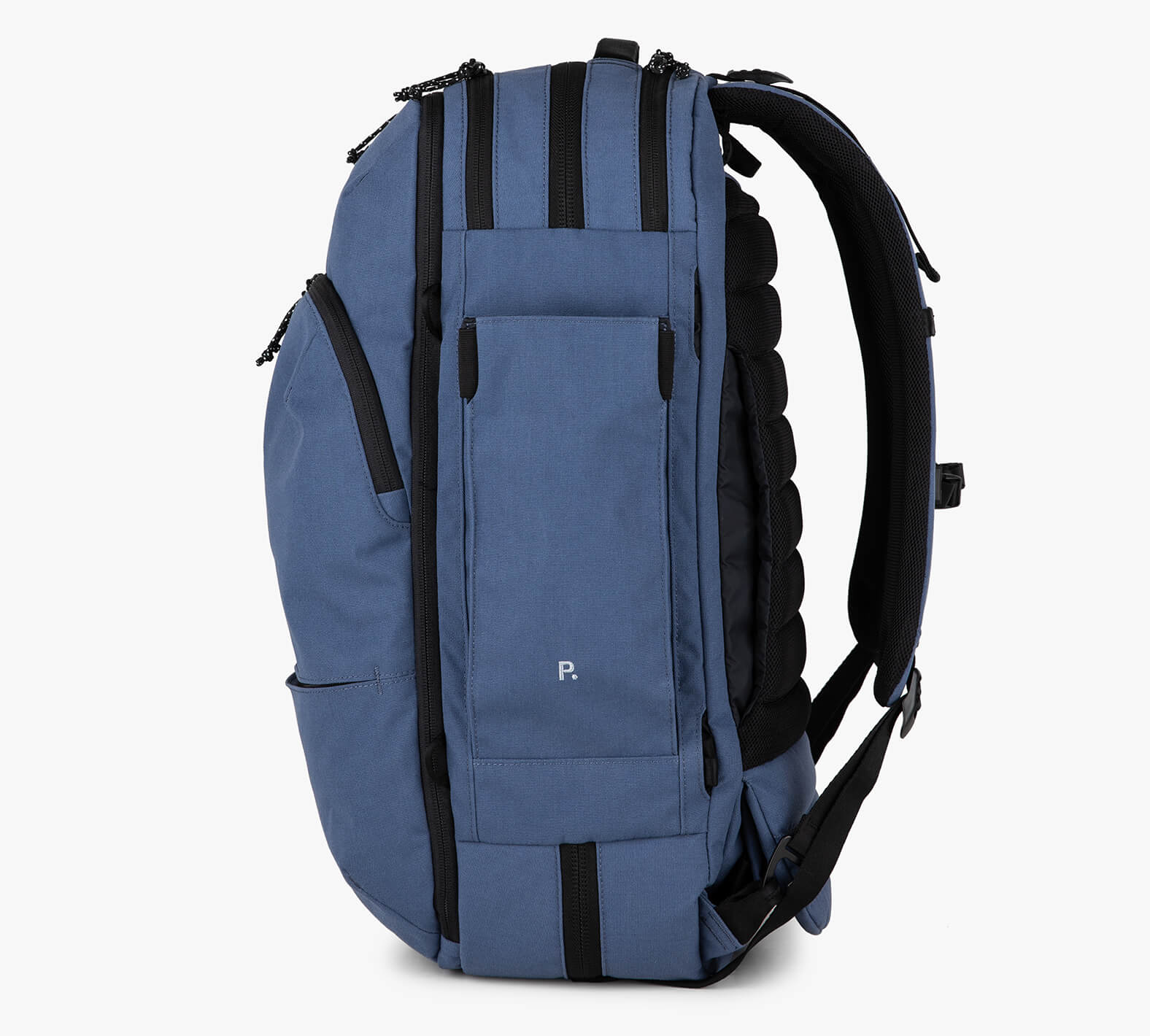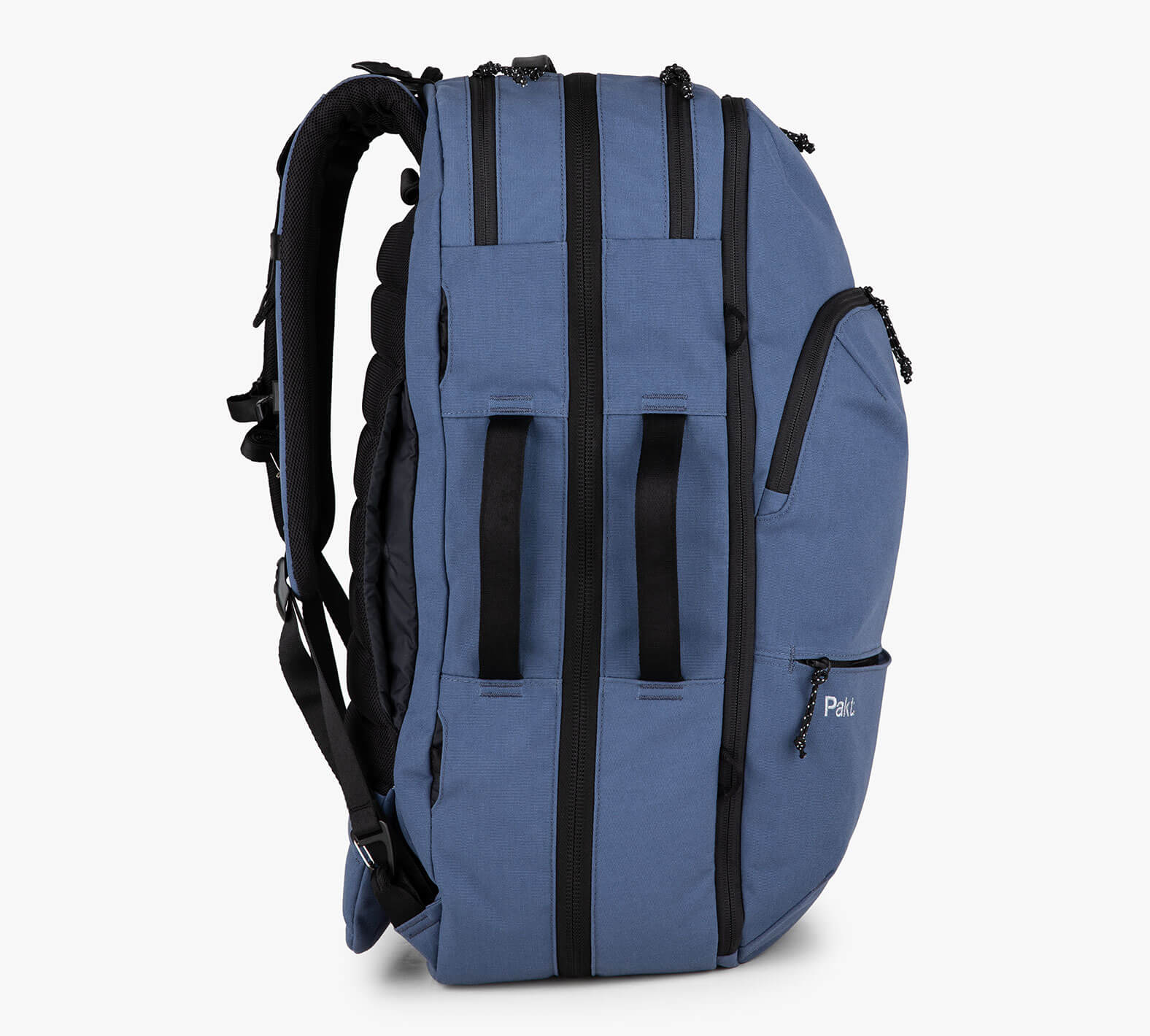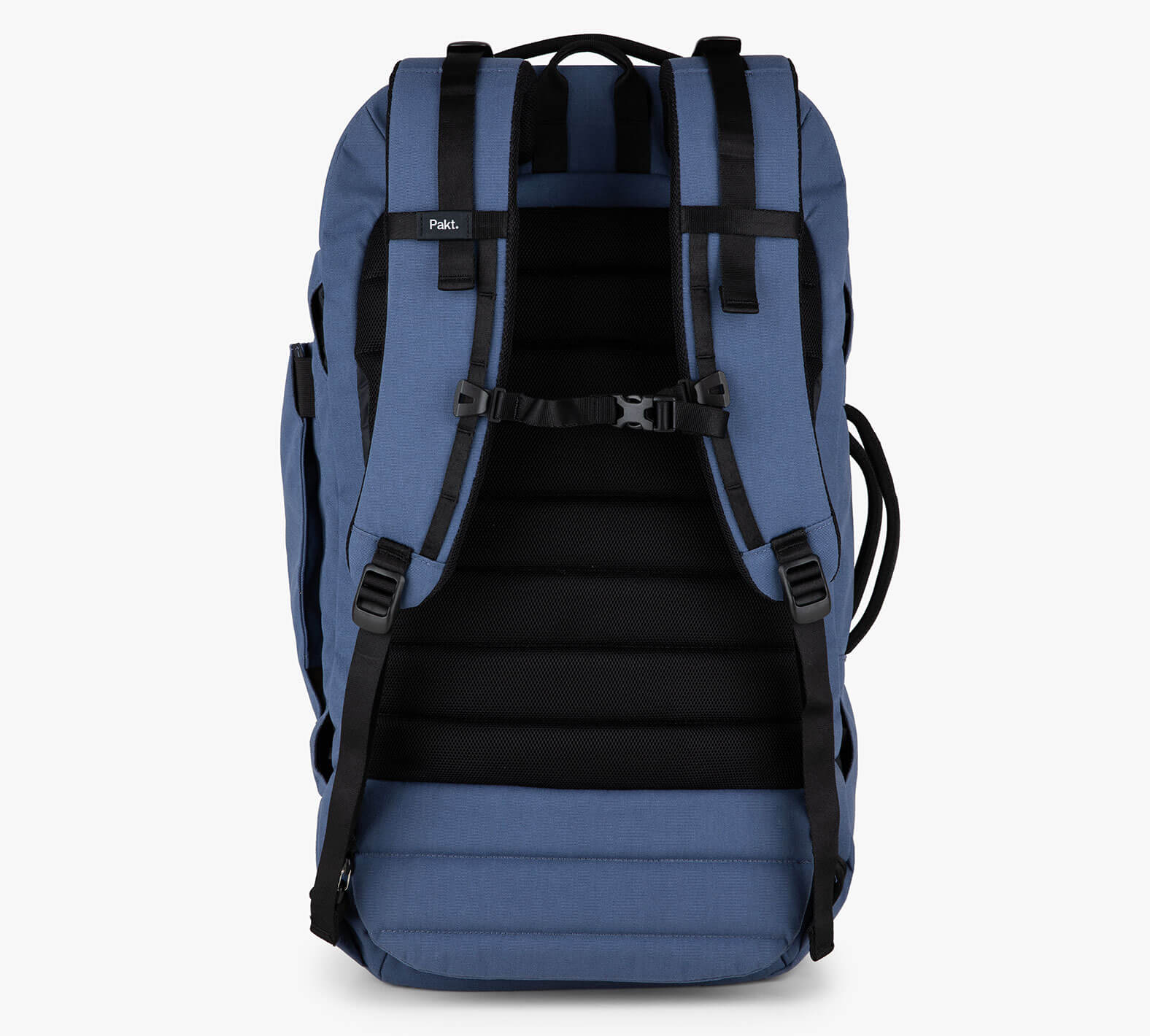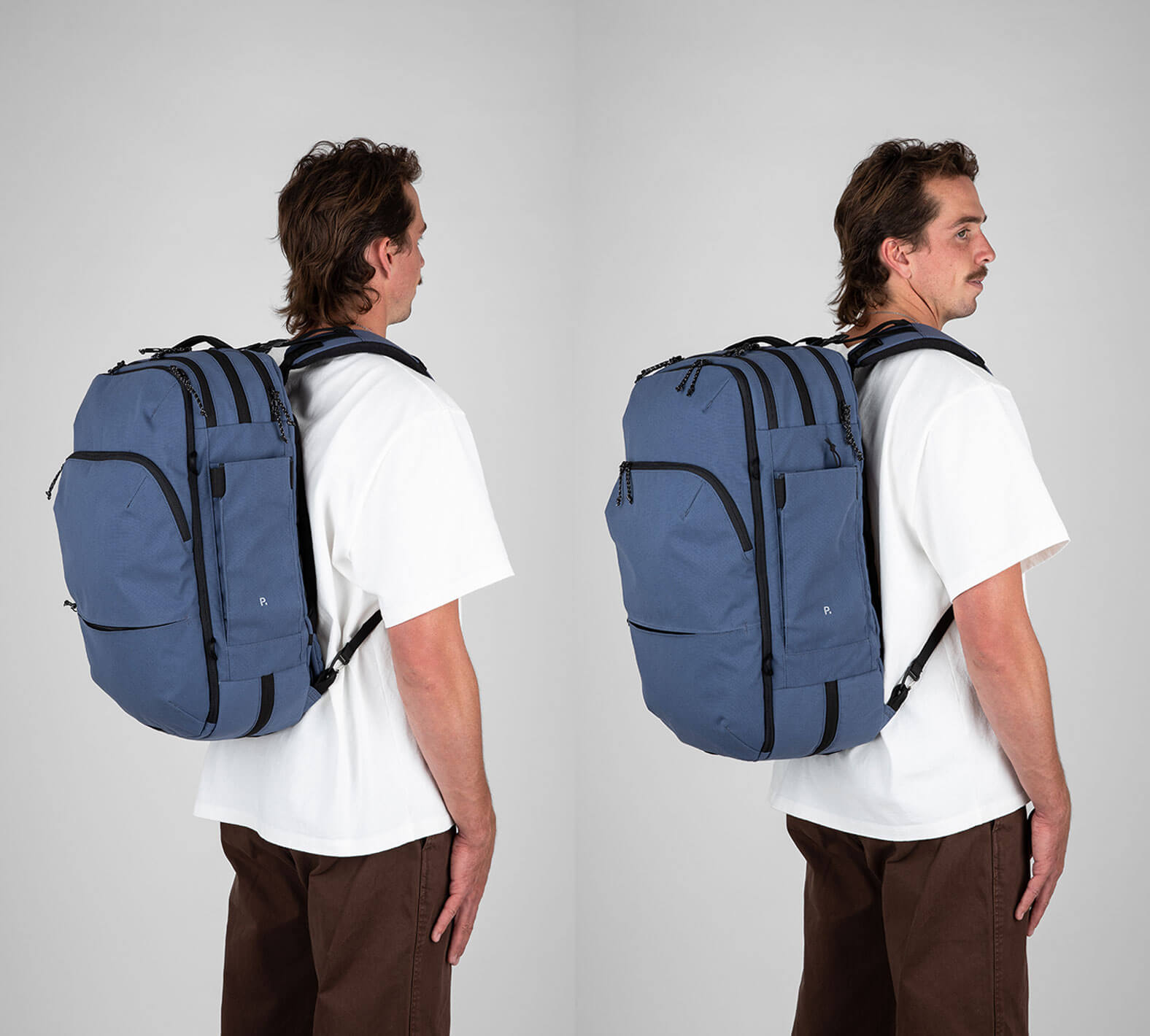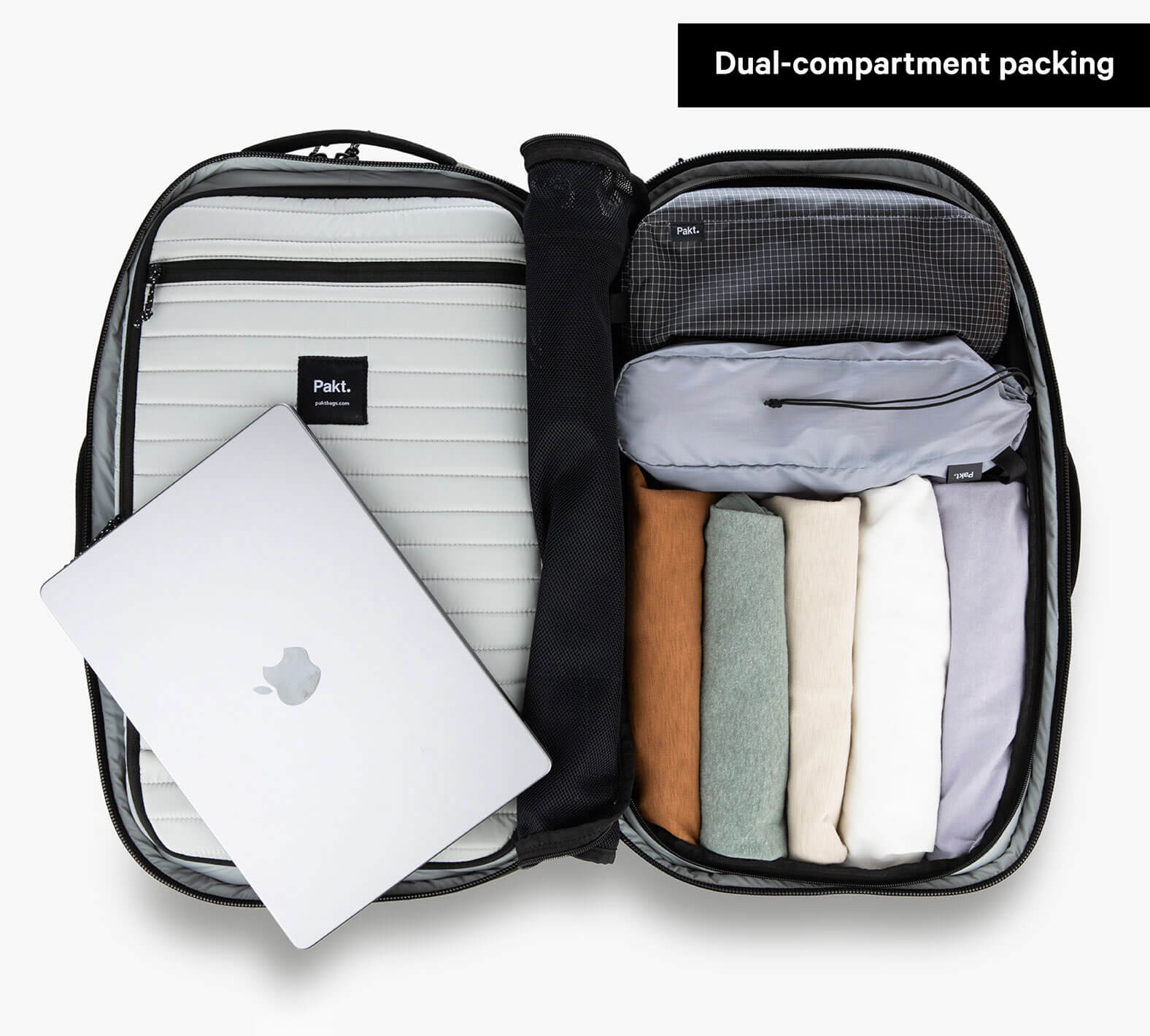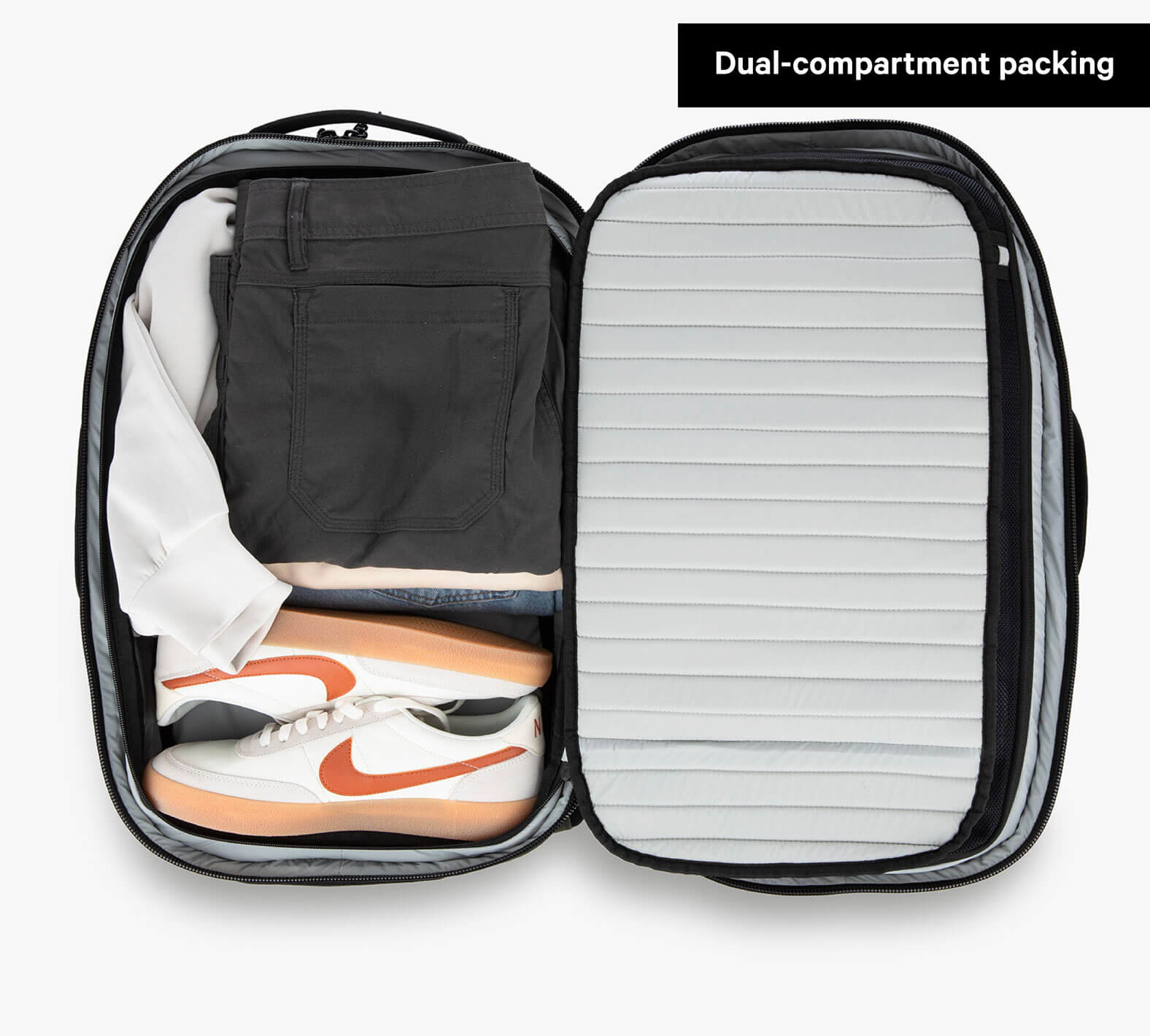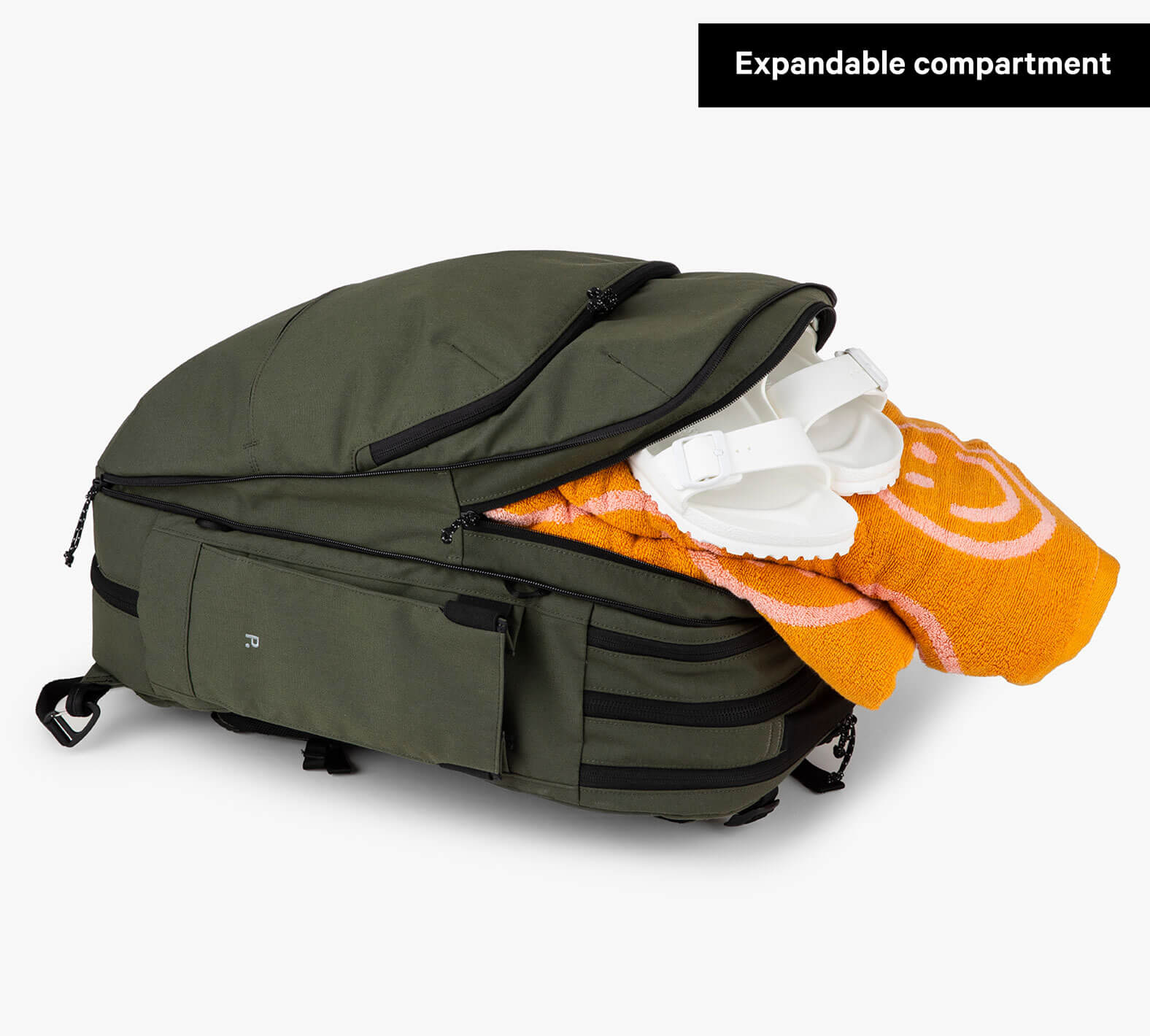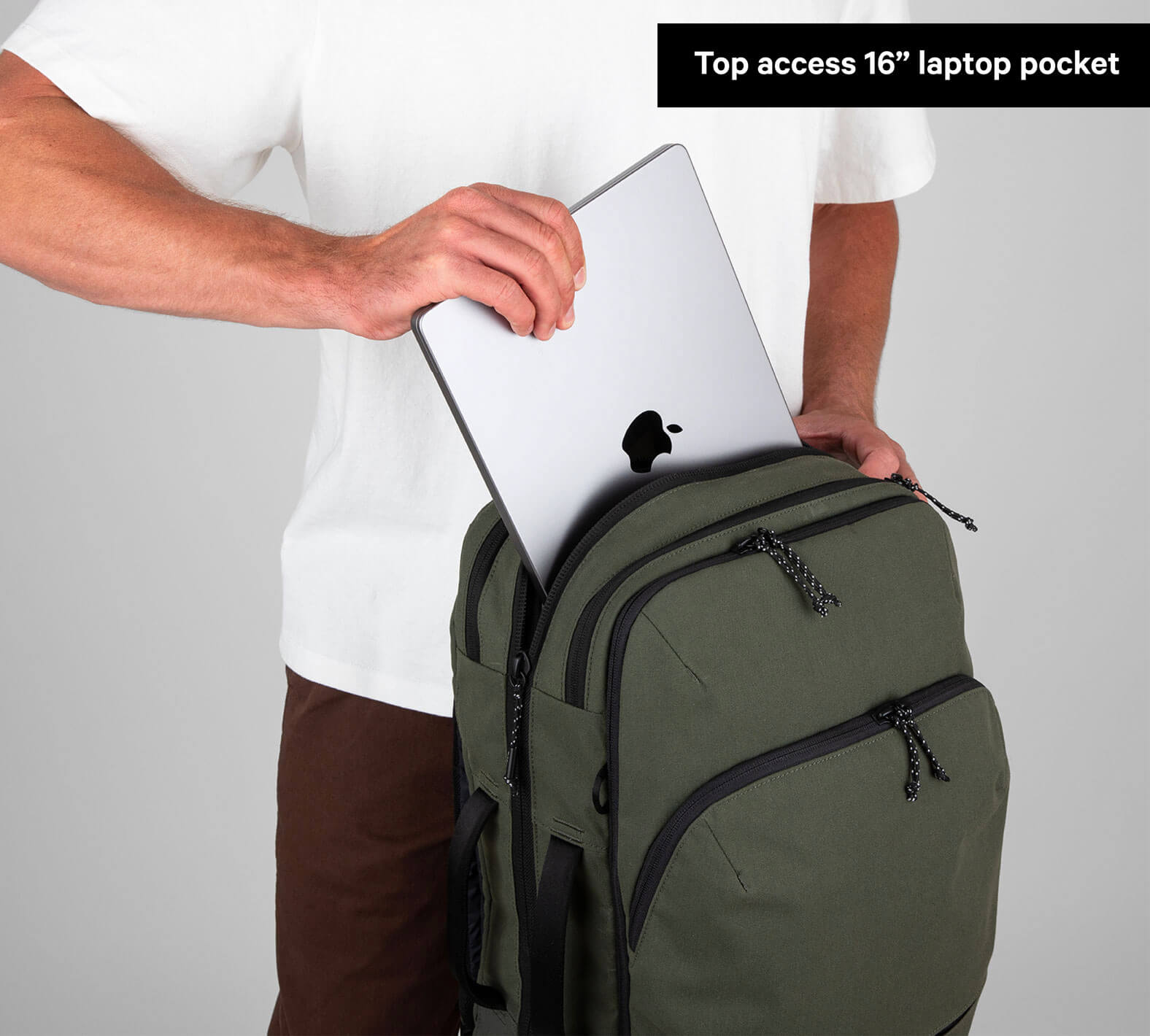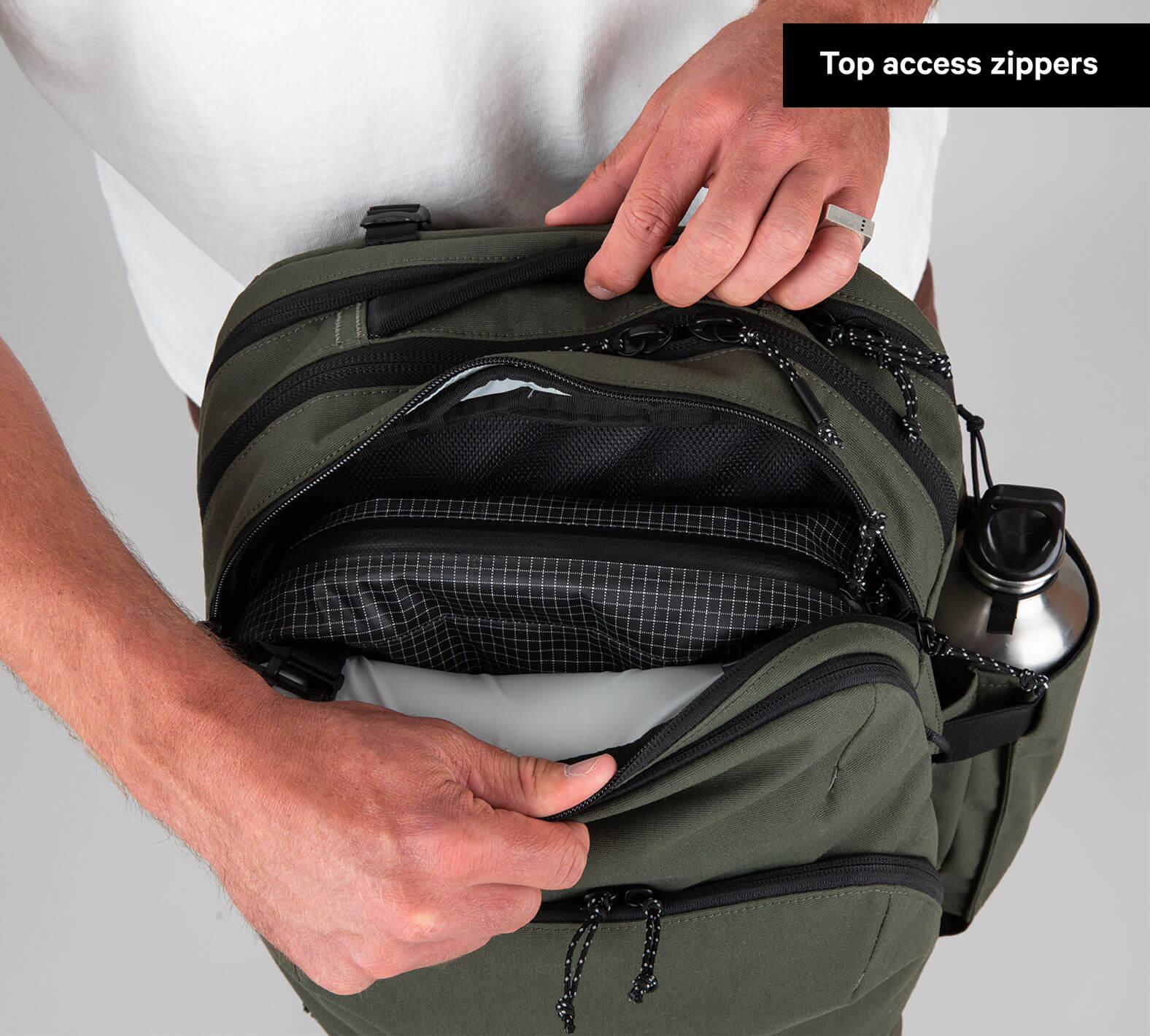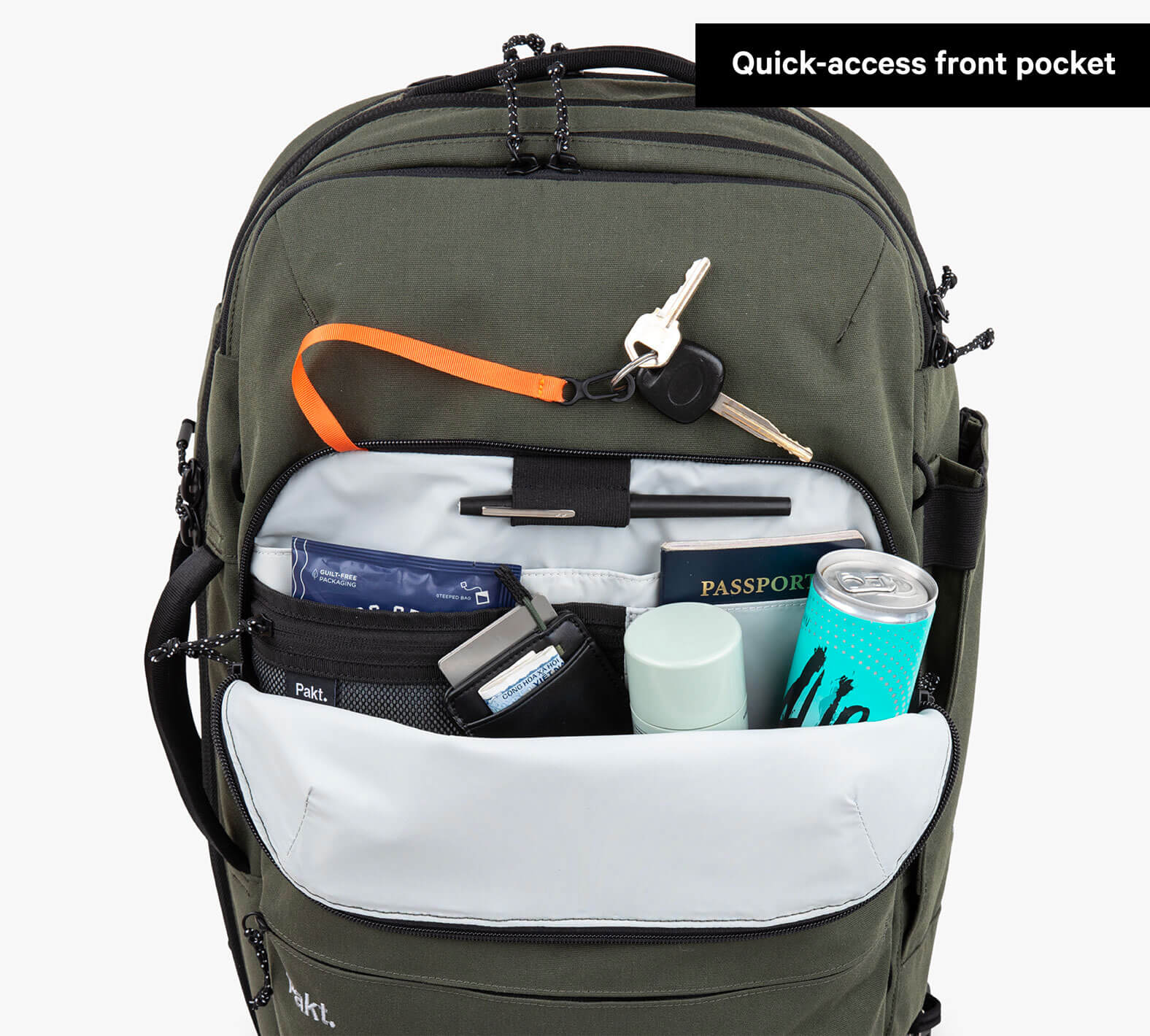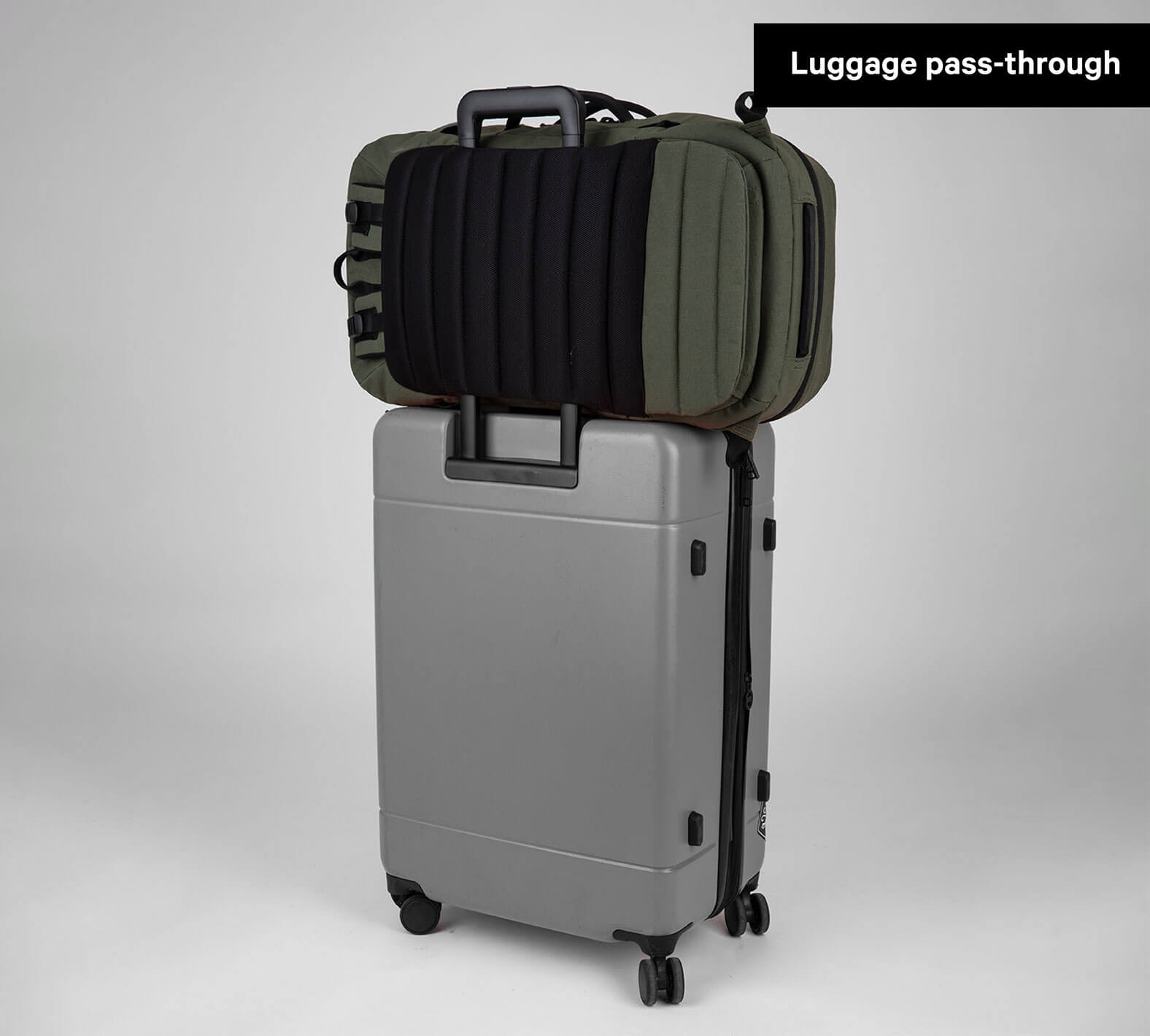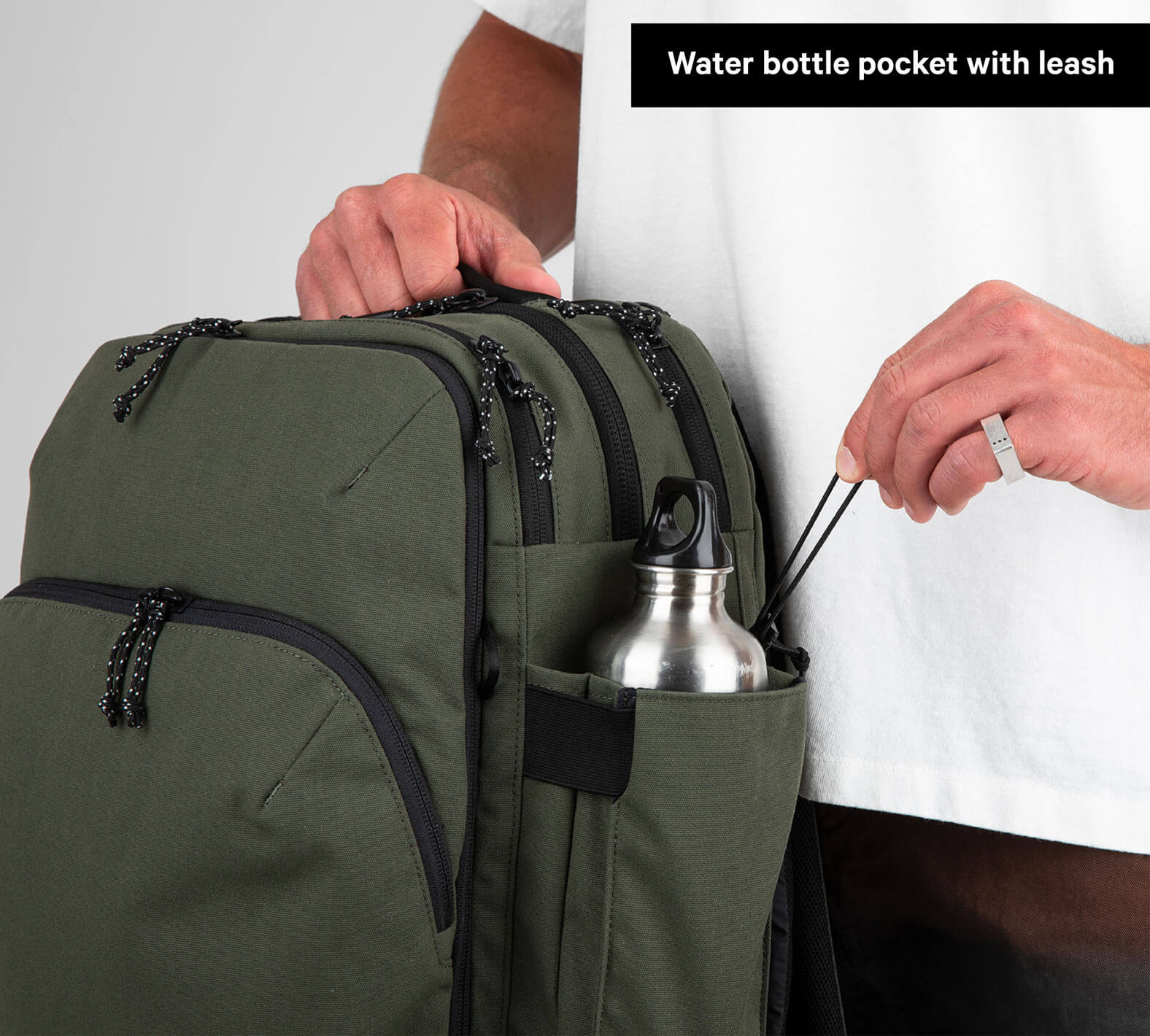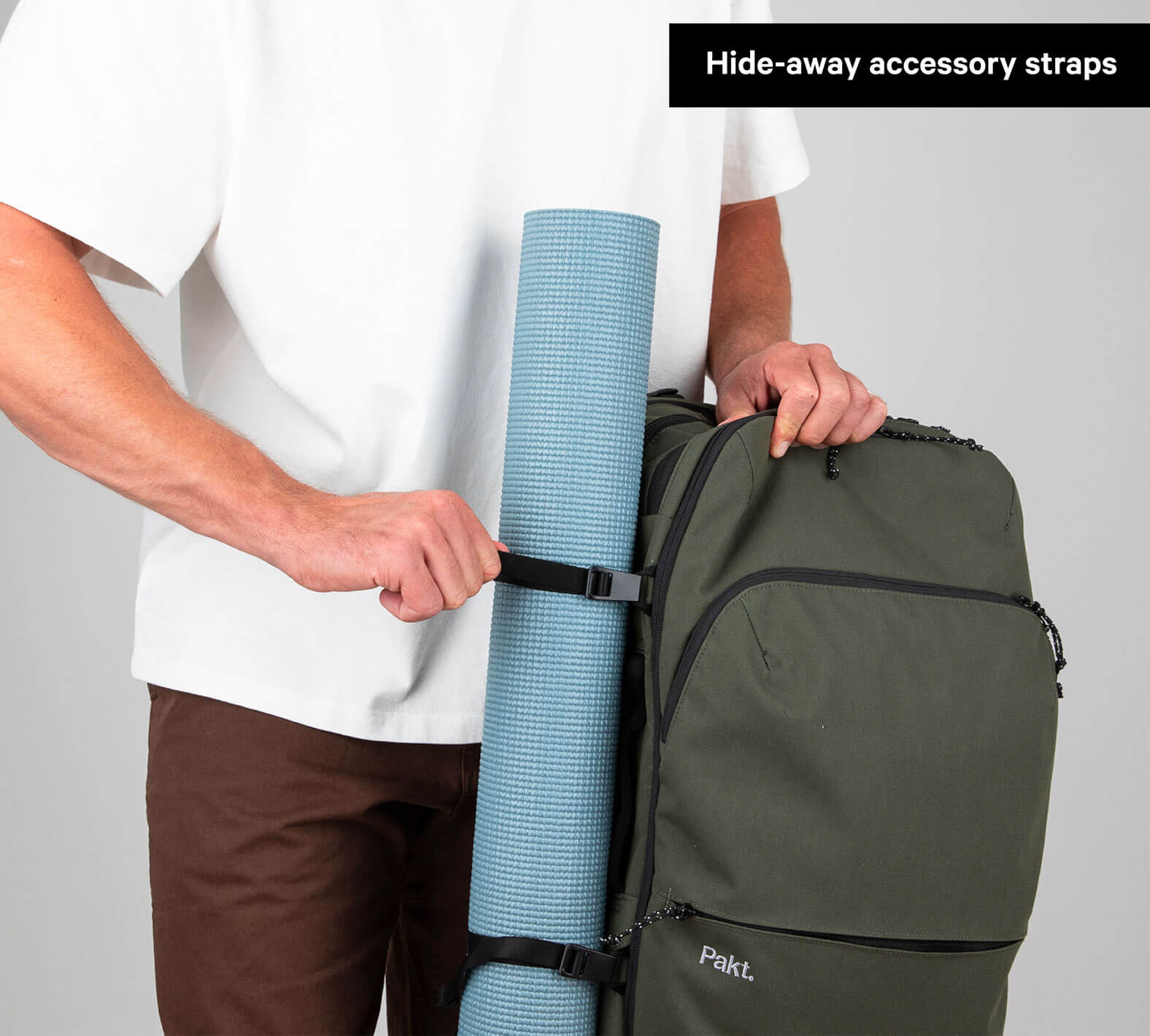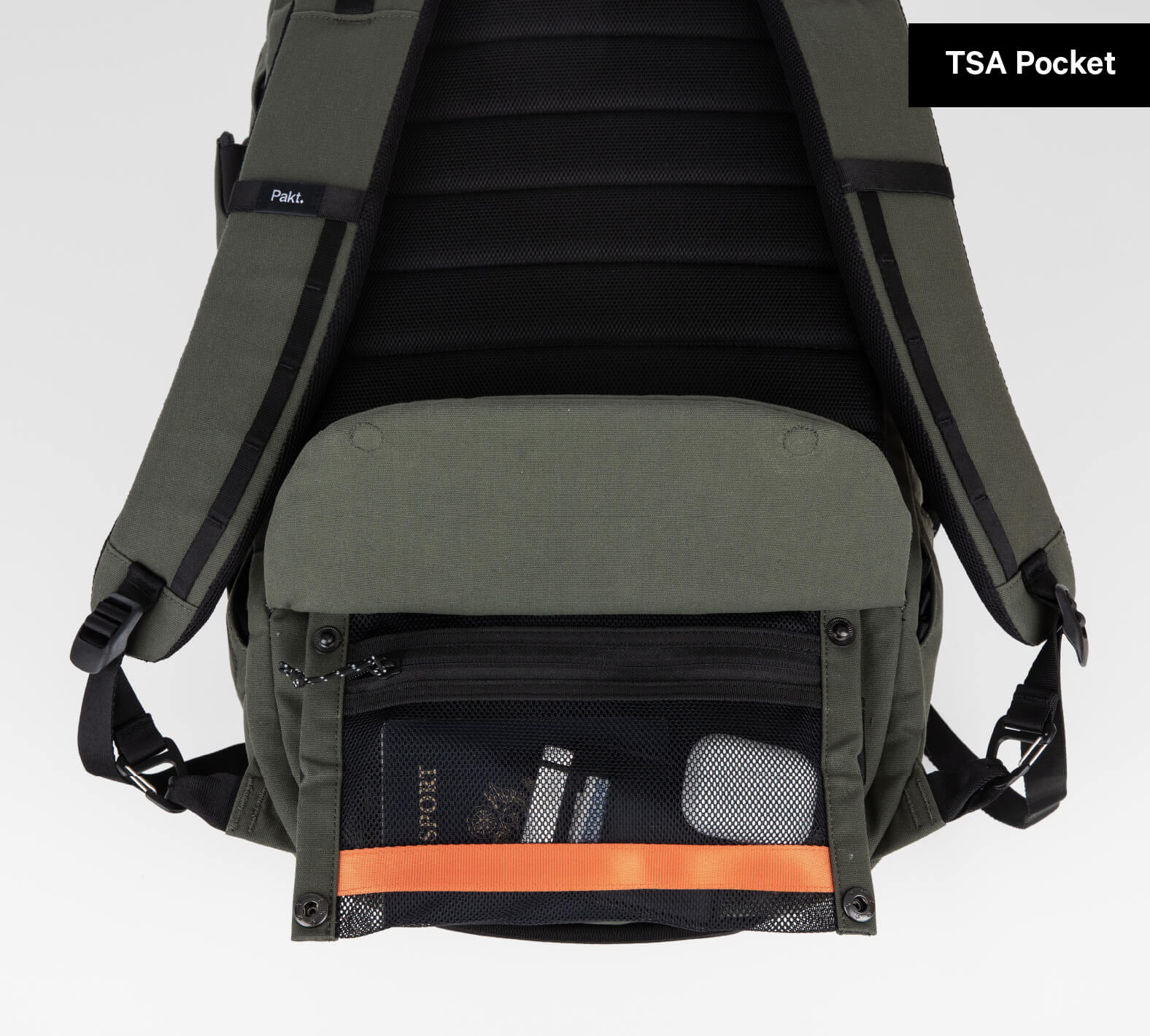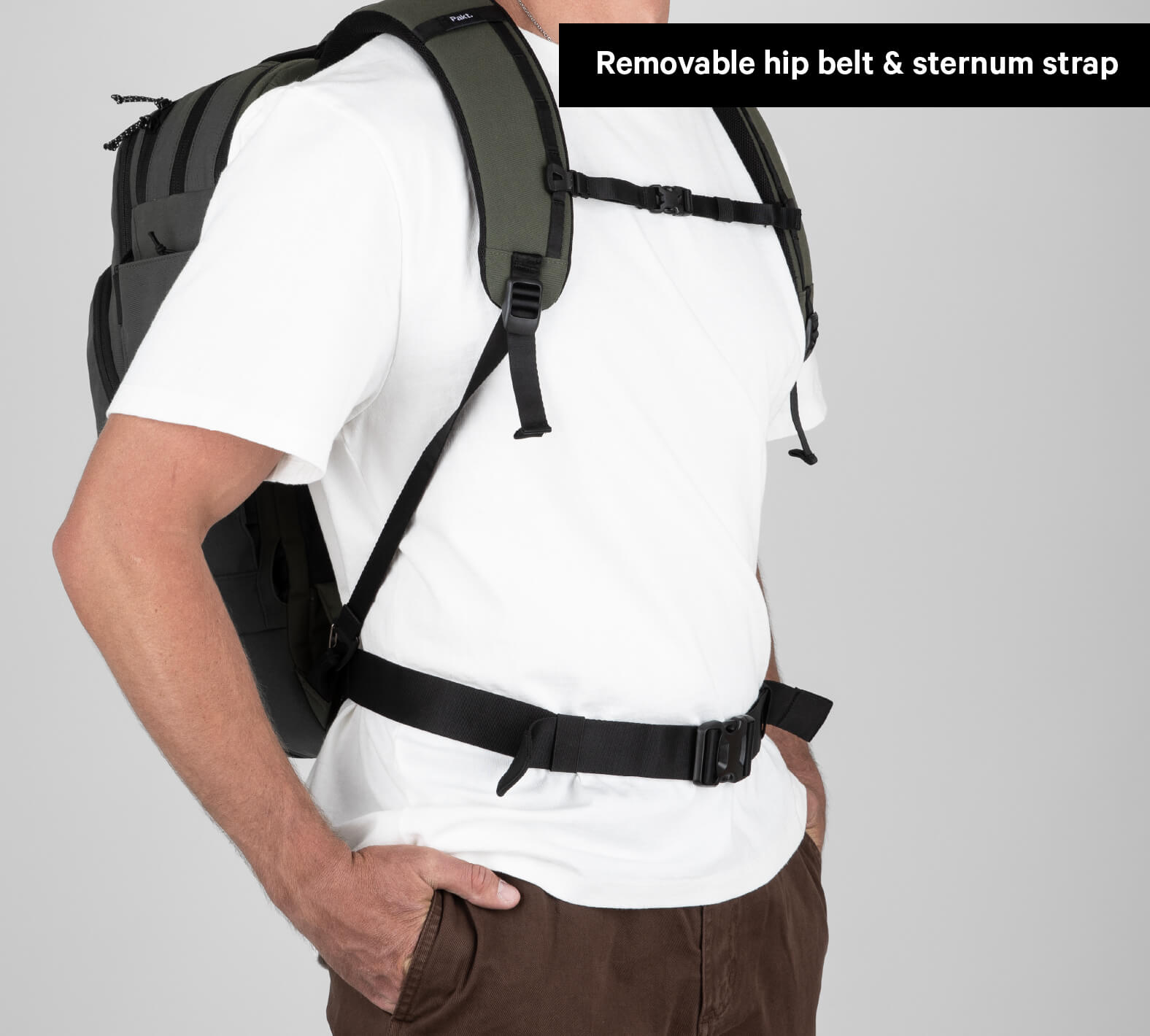 Version 2.0
The Travel Backpack
Notify Me When Available
The best-selling carry-on backpack is back & better than ever – with all new accessories designed to help you enjoy the journey, and stress less.
35L or 45L packing capacities that are both carry-on friendly for most airlines
Expansion pocket adds additional packing space
Dual-compartment clamshell interior for an organized pack
Perfect for overnight, business travel, weekend trips, and week-long trips
#ffffff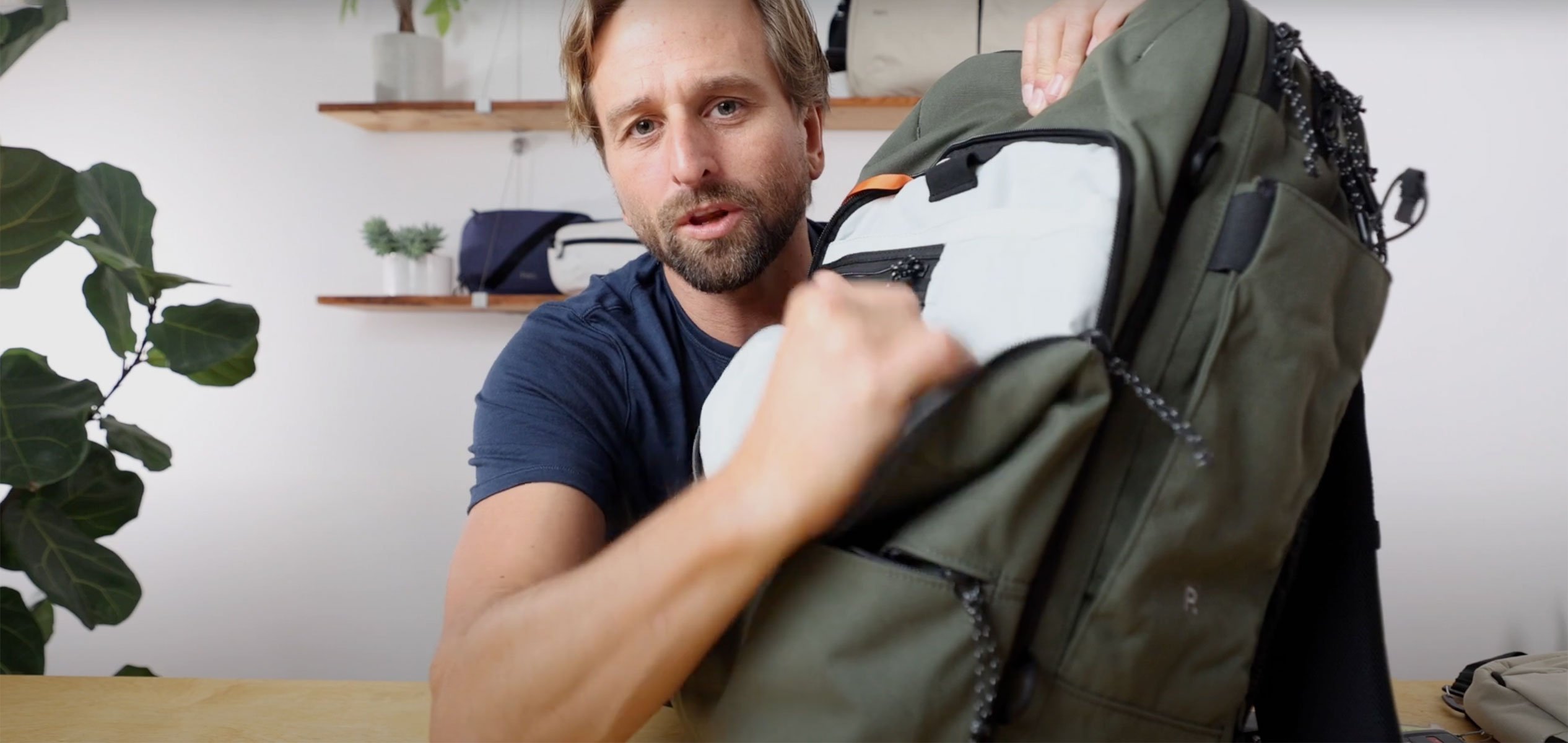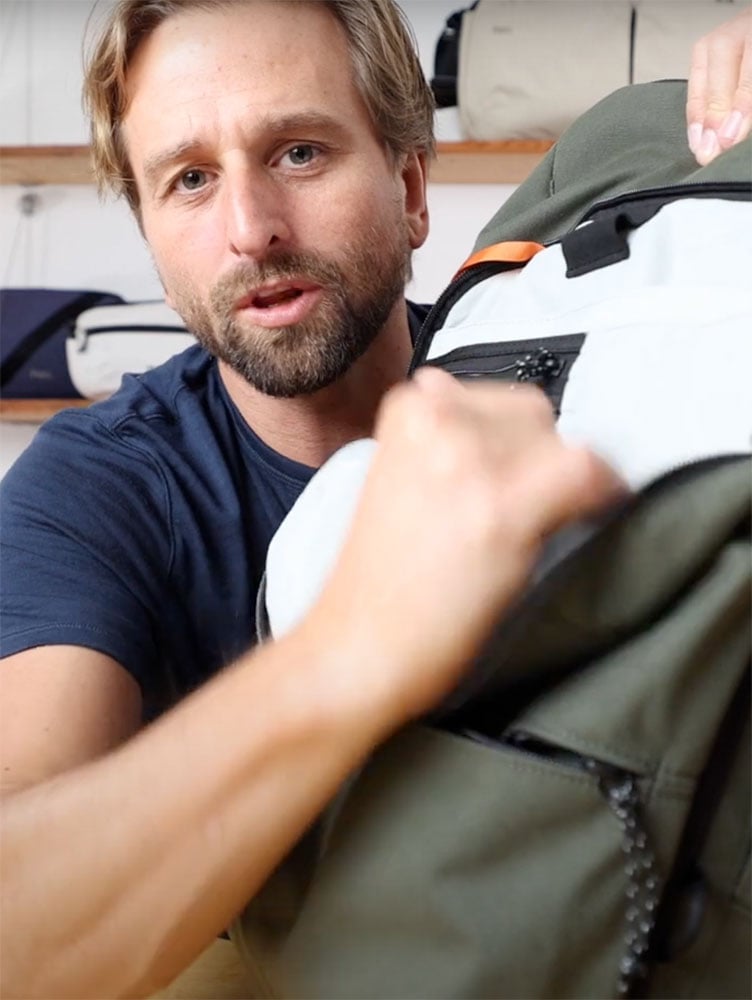 "One hell of a travel companion for almost every situation imaginable"
"The version two Travel Backpack is the closest to a perfect travel backpack that you will find."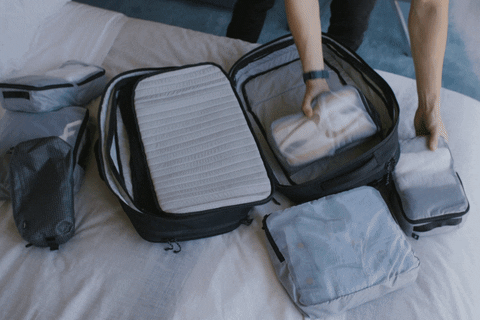 The main compartment is divided into two, allowing you to pack each side with folded clothing for the same level of organization as a hard suitcase. Access anything you've packed into these main interior compartments when you're on the go through quick-access top loading zippers.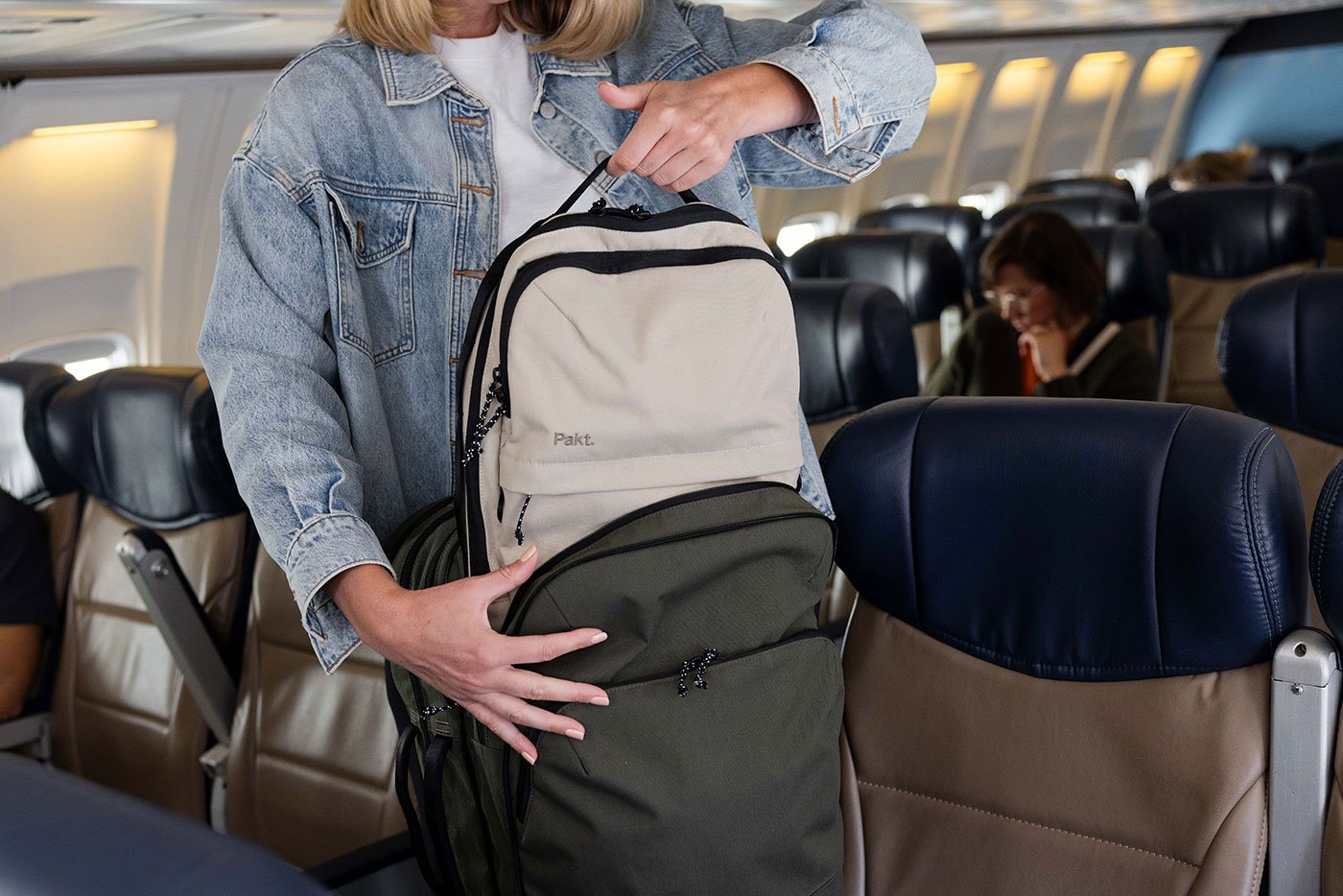 We designed premium accessories and day bags that perfectly complement the Travel Backpack, and together create the ultimate travel system that you'll reach for trip after trip. Use the community-favorite backpack by itself, or accessorize it to perfectly compliment your travel style.
Pakt on the go
See Pakt in the wild via posts from our community of those who #keeptravelsimple.
35L 4.1lbs / 55 x 32 x 21 cm; 21.5 x 12.5 x 8 in
45L 4.4lbs / 60 x 33 x 24 cm; 23 x 13 x 9 in
The expansion compartment adds 7 cm of depth to both bags. Width and height remain unchanged.
Premium 500D recycled nylon exterior
70D light grey recycled nylon interior
PFC-free durable water resistant coating
Durable hardware and YKK zippers throughout
Heavy duty bar-tacks reinforce all handles and stress points
You can wipe, spot clean, or on occasion machine wash it at your own risk. Results may vary depending on machine and settings.
Very well designed
This Backpack resolved many issues that I was having regarding packing enough clothes and things and still being able to pass the airlines standards.
Love it!
Its everything I've ever wanted in a backpack!
We ship to the US, Canada, Australia, UK and more. Check out the full list of countries that we ship to here.
The Travel Backpack is not completely waterproof, but the materials have been treated with a PFC-free DWR (durable water resistant) coating.
There's a loop of cord on top of the water bottle pocket that you can fasten around the neck of the bottle – if your bag is sideways or upside-down, the cord will secure your bottle, and it won't fall out.
The dedicated TSA pocket was designed for stashing and grabbing items you have to remove from your pockets before going through the security checkpoint at the airport. This pocket, as unassuming as it may appear, makes getting through TSA a breeze.
Step 1 - Rather than using the plastic bins to pass your personal items through security, pull out the mesh pocket located on the padded back panel of the Pakt Travel Backpack and stow your passport, phone, keys, and wallet securely. We like to do this while waiting in line.
Step 2 - Once through security, rather than join the scramble of travelers collecting their different belongings, you can quickly grab your bag and head to a comfortable spot to reorganize. The red label serves as a reminder to grab your laptop or anything that you had to send through the X-Ray separately.
We took the idea of the built in waterproof pocket from version 1 of the Travel Backpack, and created an optional, removable Clip-in Waterproof Pouch. This allows users to completely remove it for use as a toiletry kit.
The backpack can be used as a carry-on for all major airlines, and will sometimes pass as a personal item. The bag fits perfectly in the overhead bin, and if it is not overpacked, it can fit under the seat in front of you in some major airlines.