MEET THE ULTIMATE CARRY-ON SYSTEM
One bag travel reimagined
Make packing and traveling a breeze with the ultimate travel system
Pre-Orders Now Open!
The best-selling Travel Backpack is back & better than ever
Material, hardware, and feature upgrades plus all new accessories designed to help you enjoy the journey, and stress less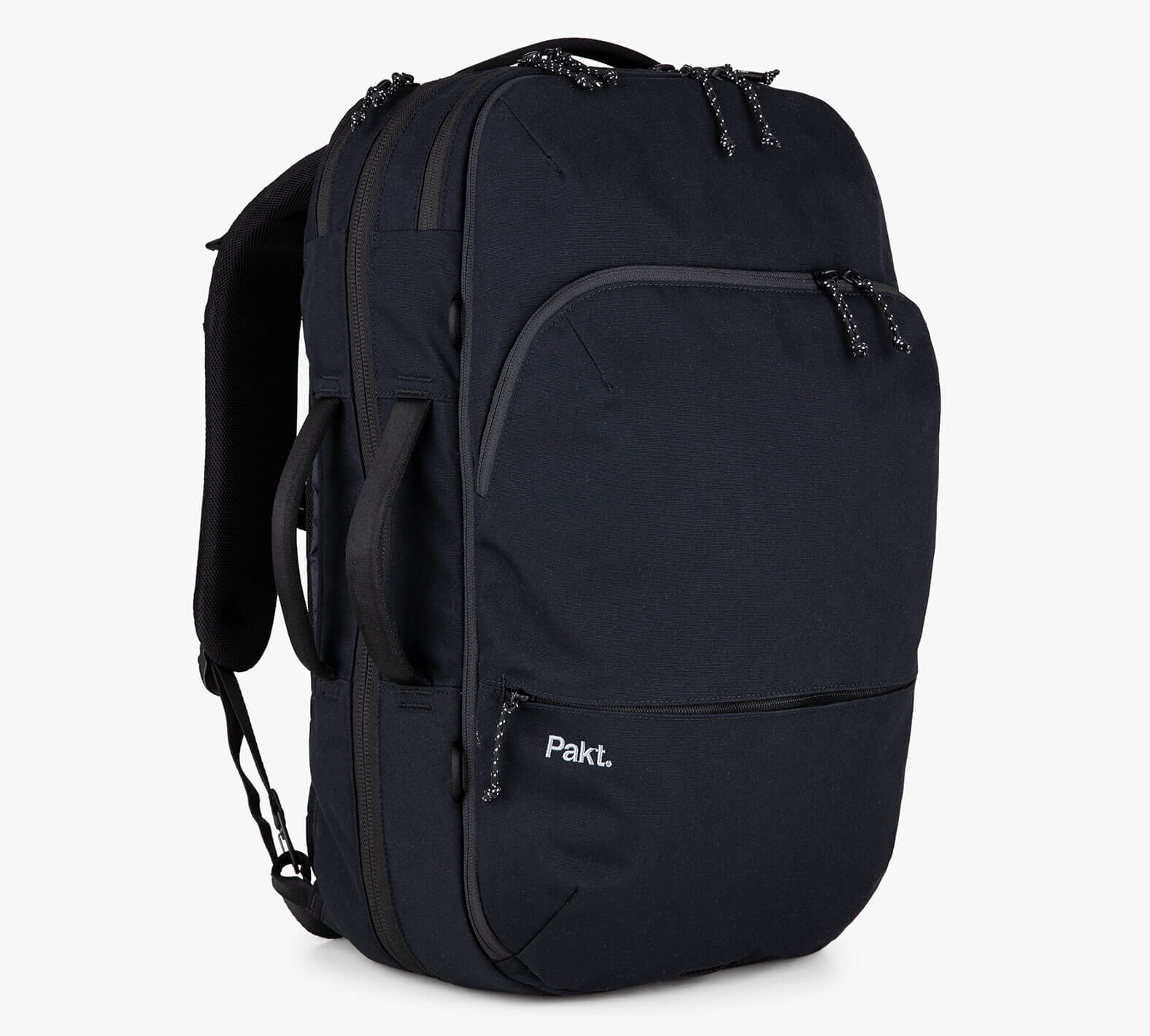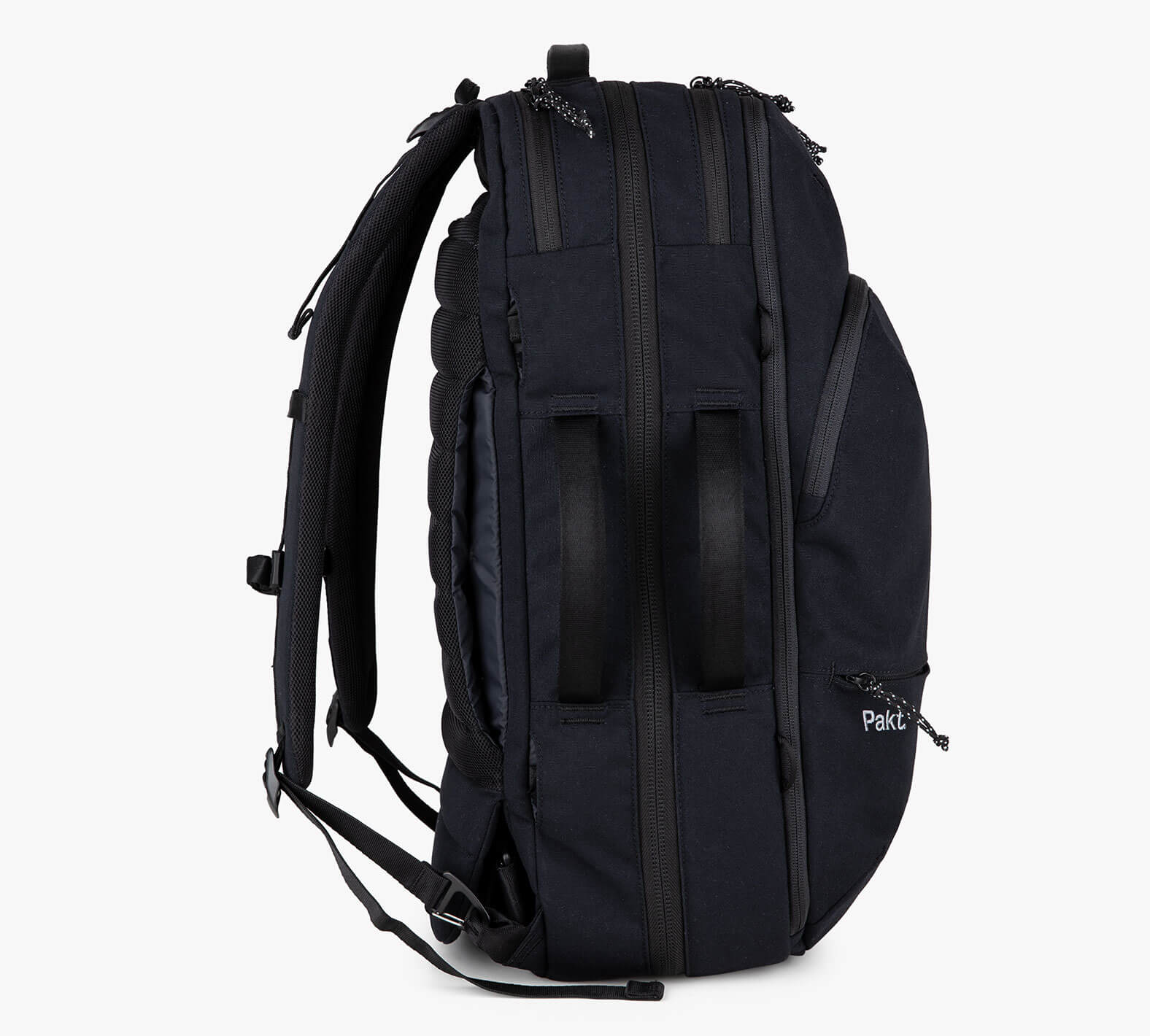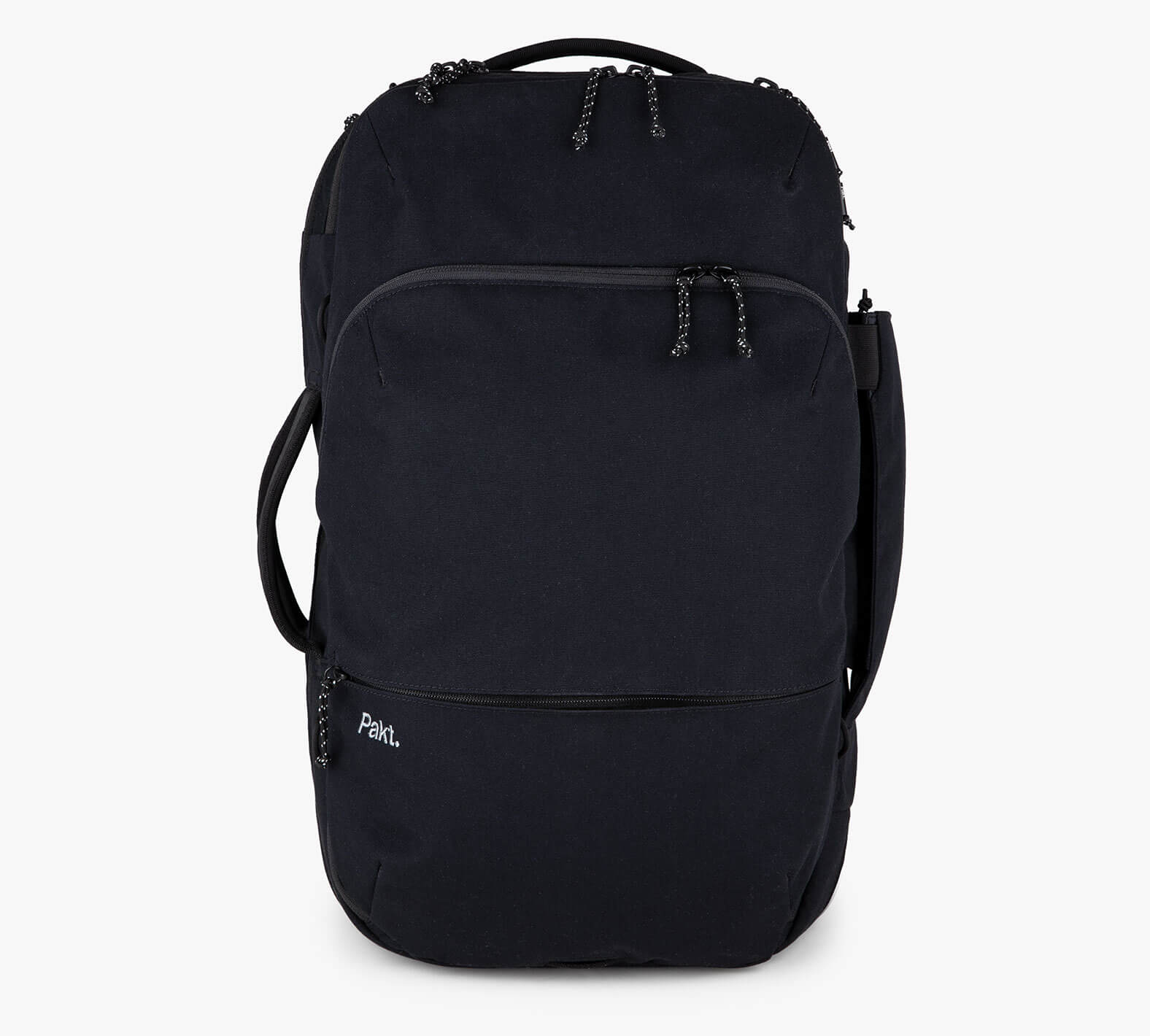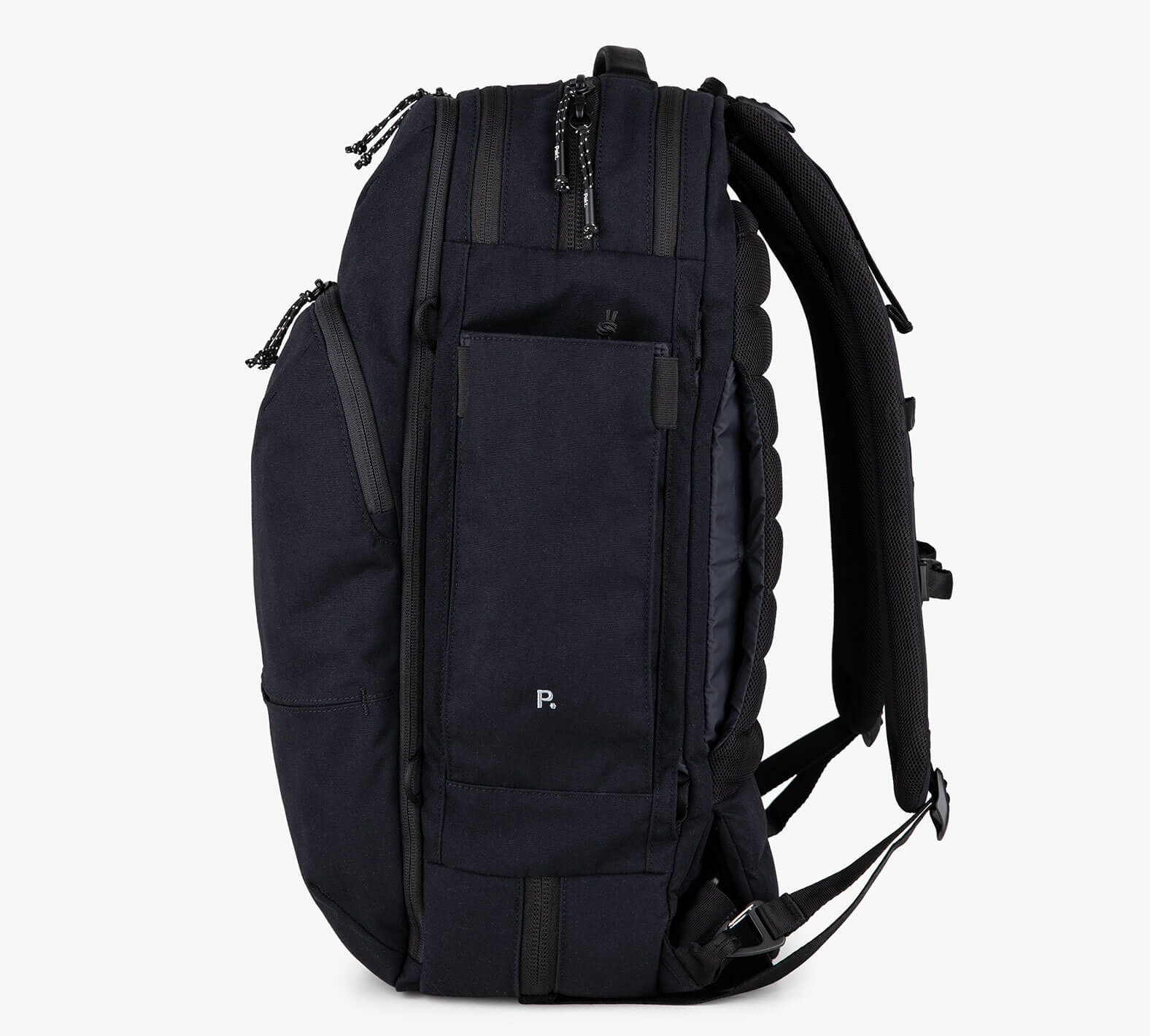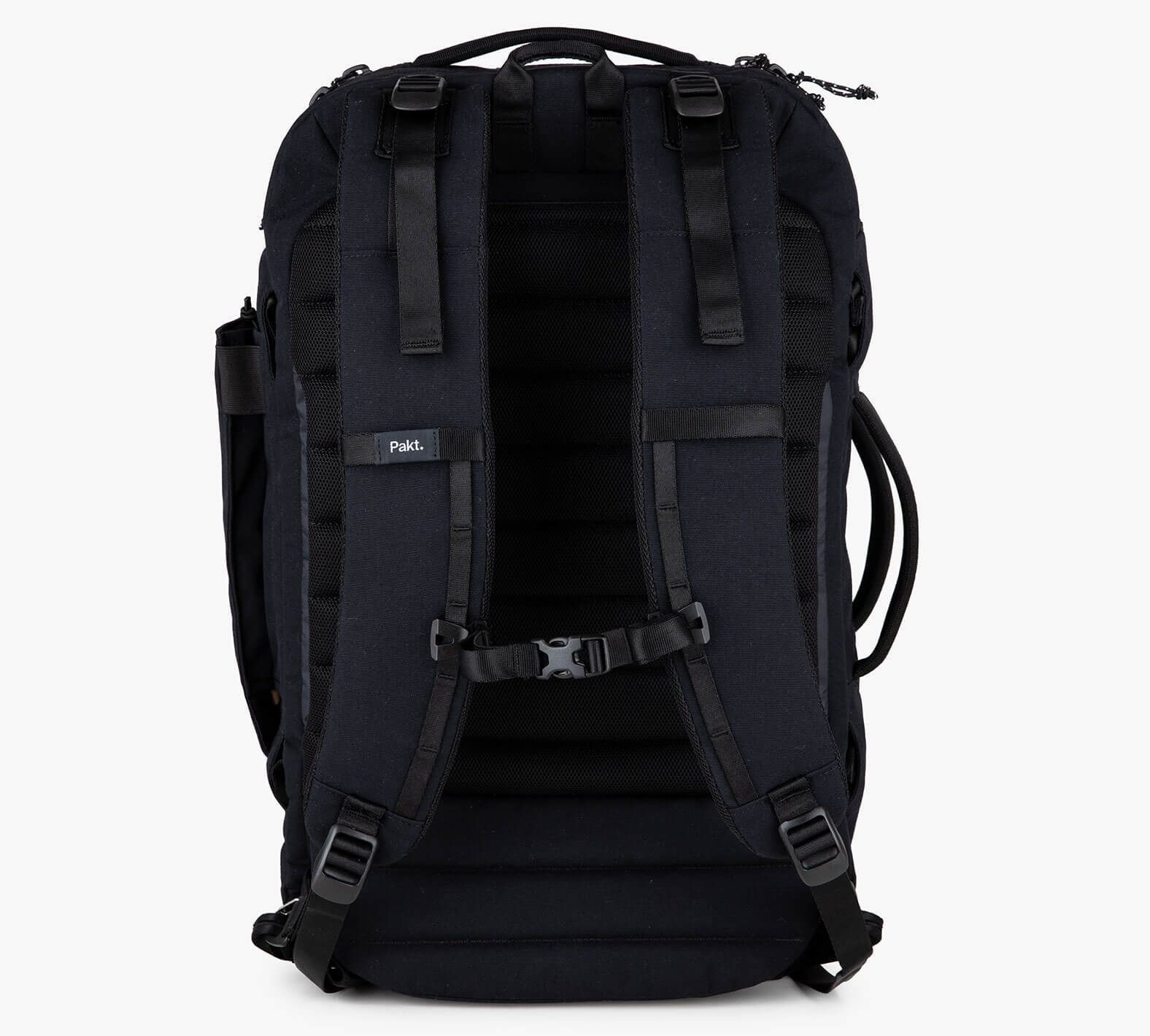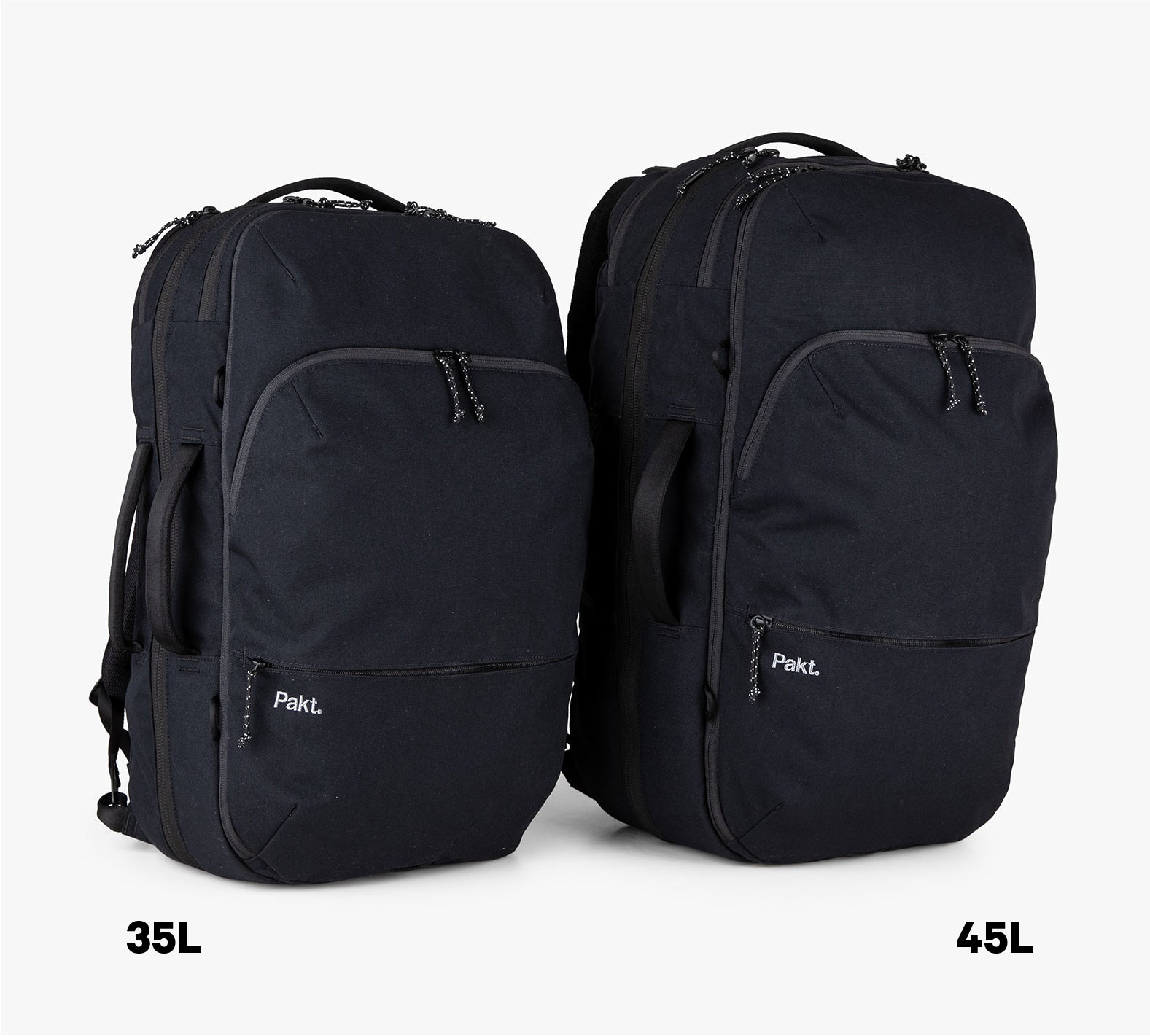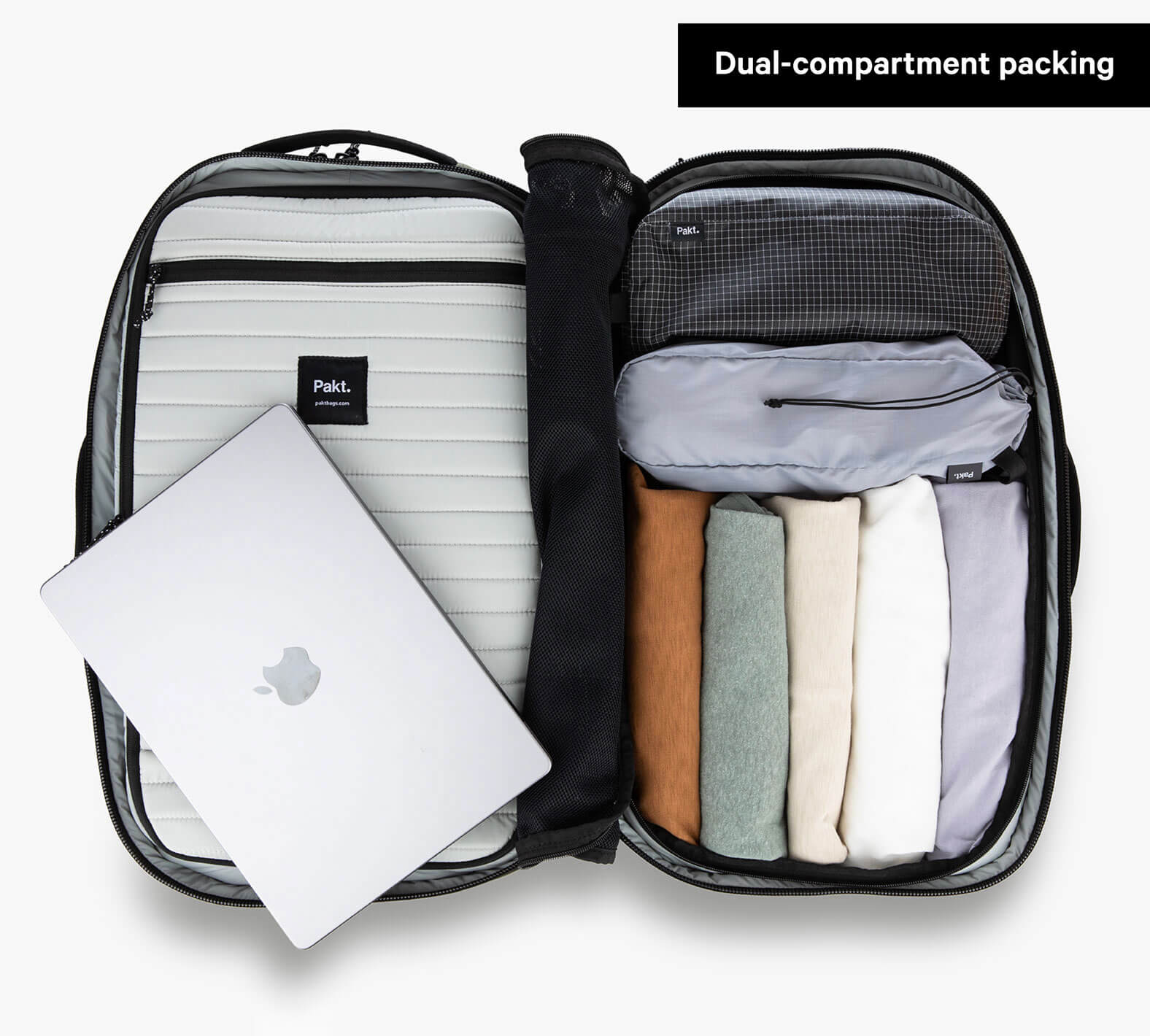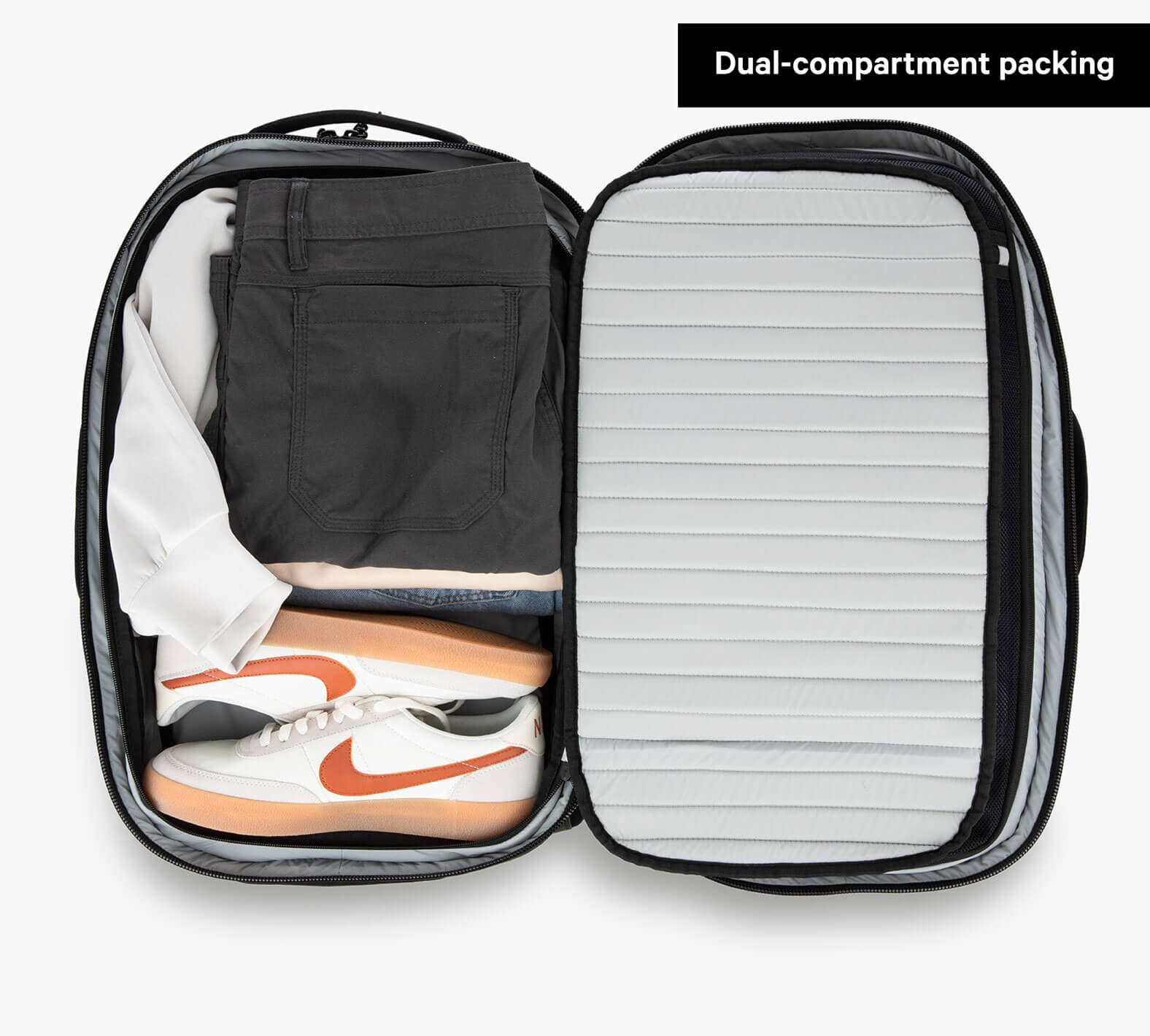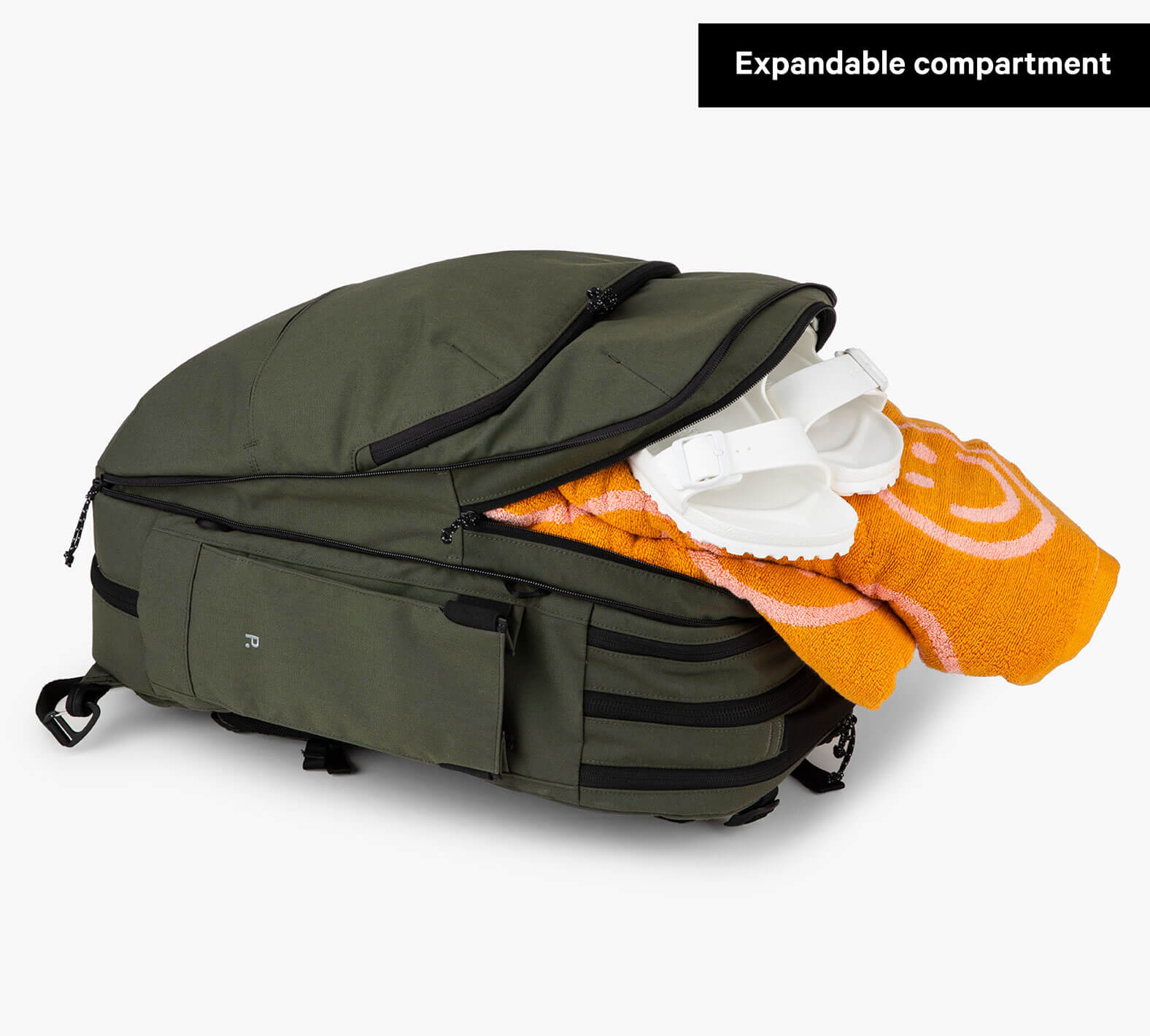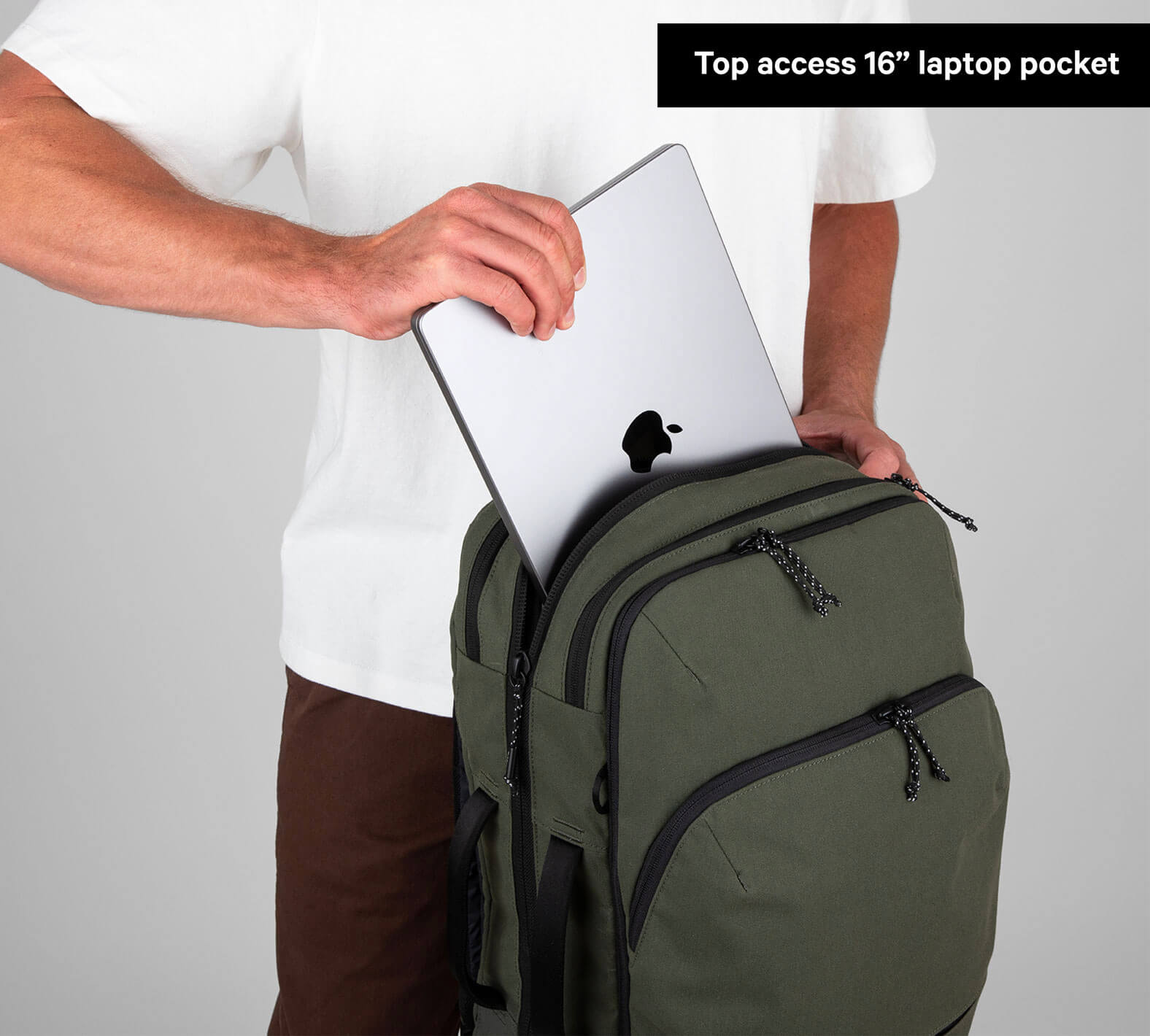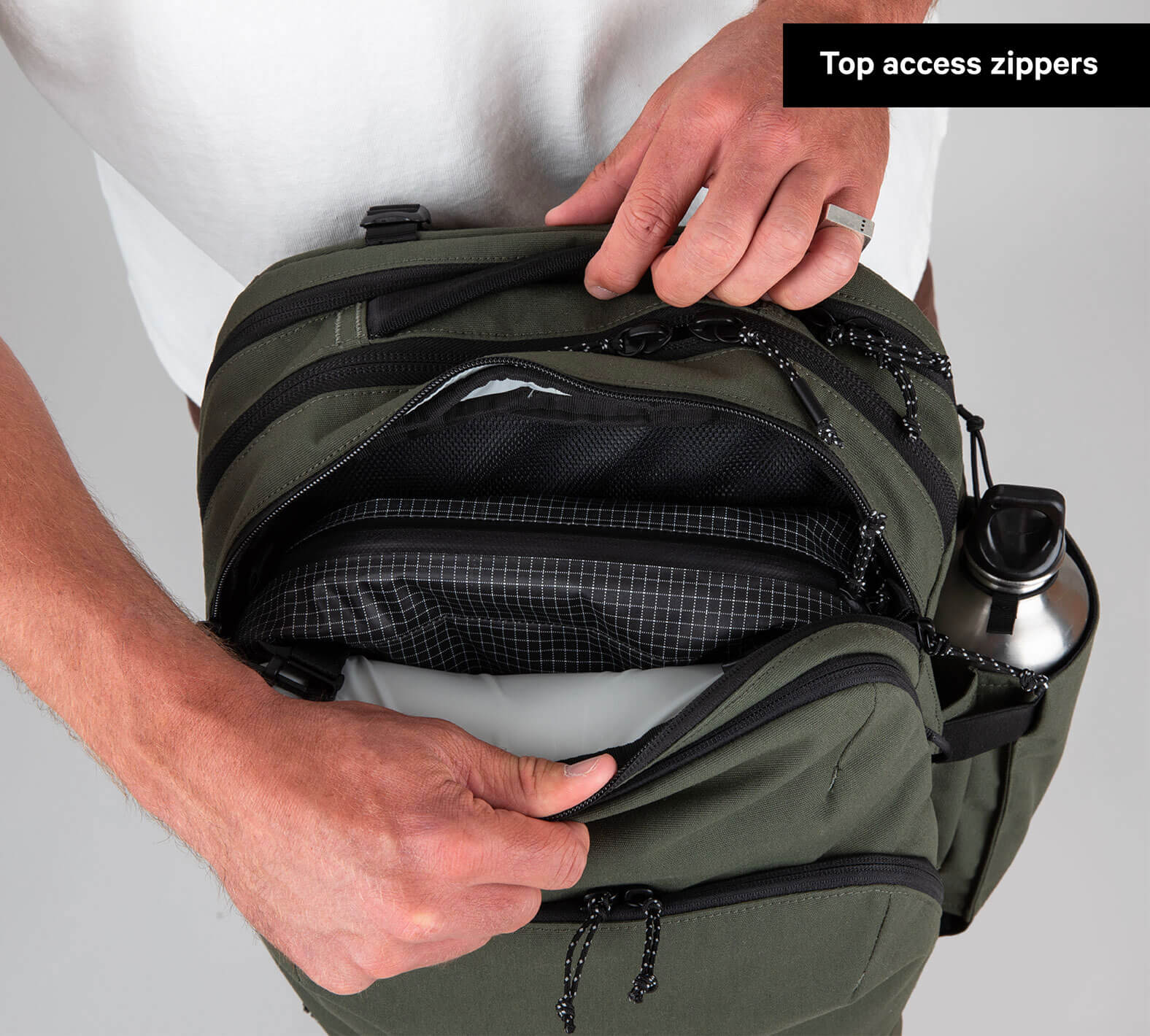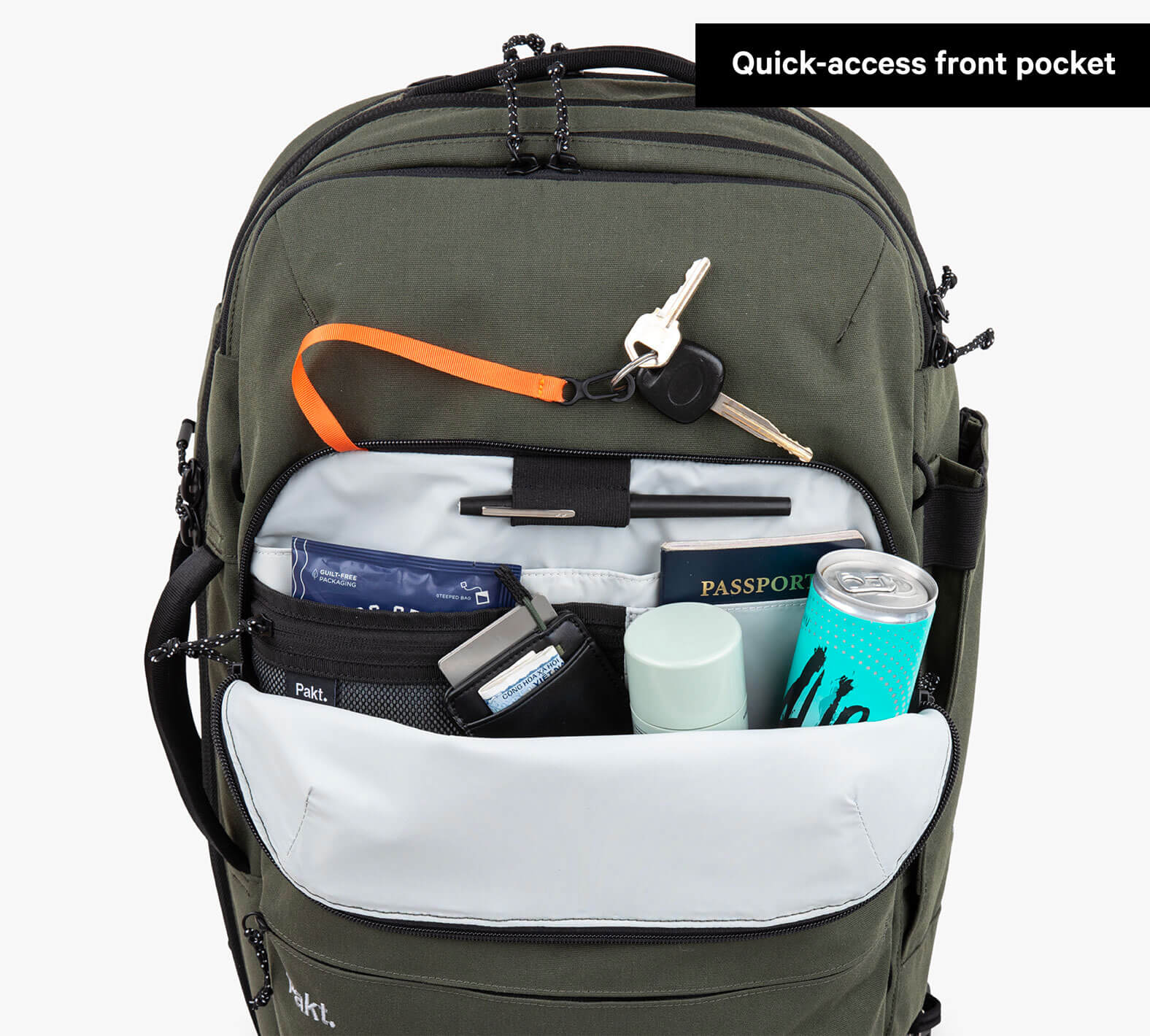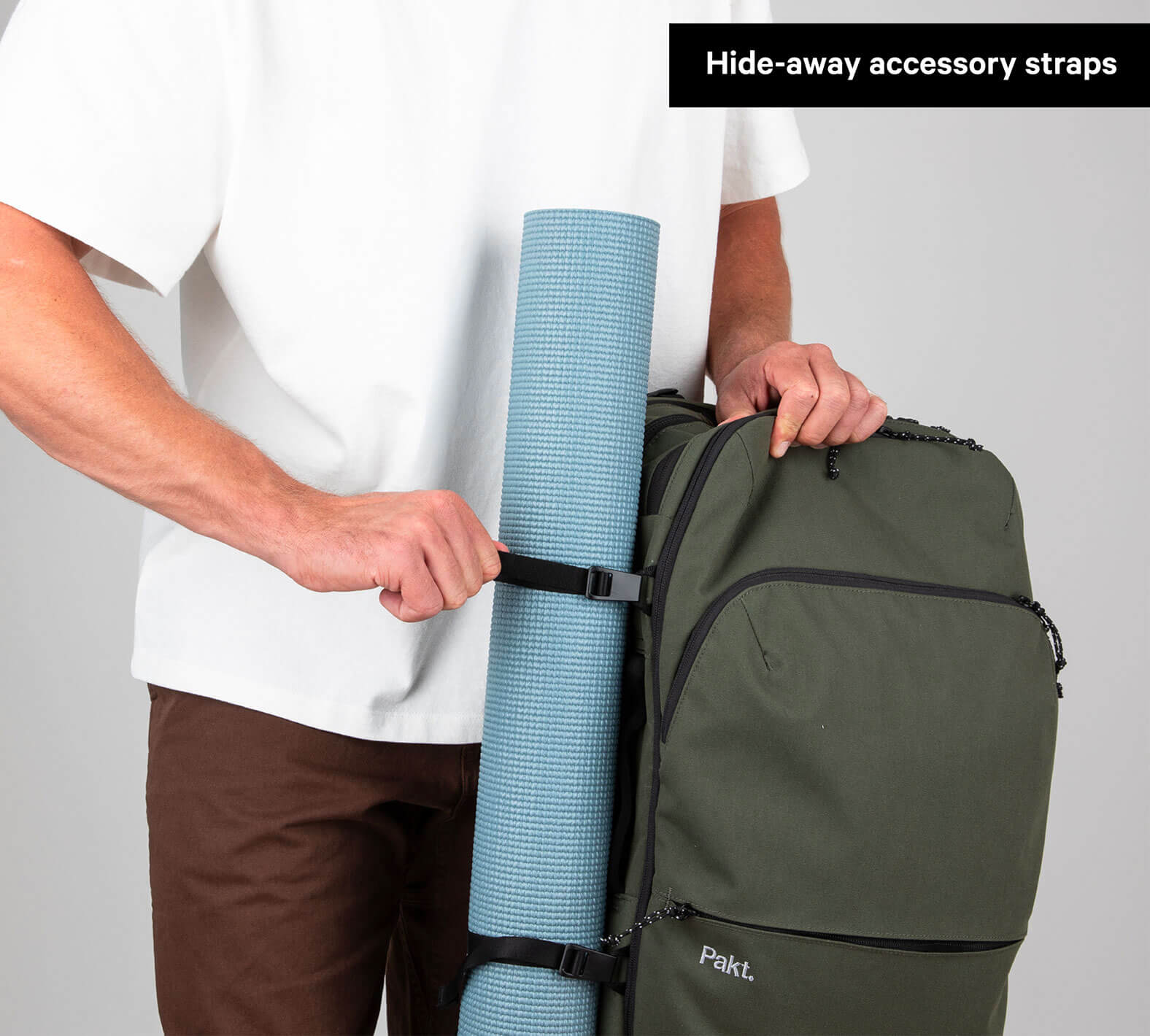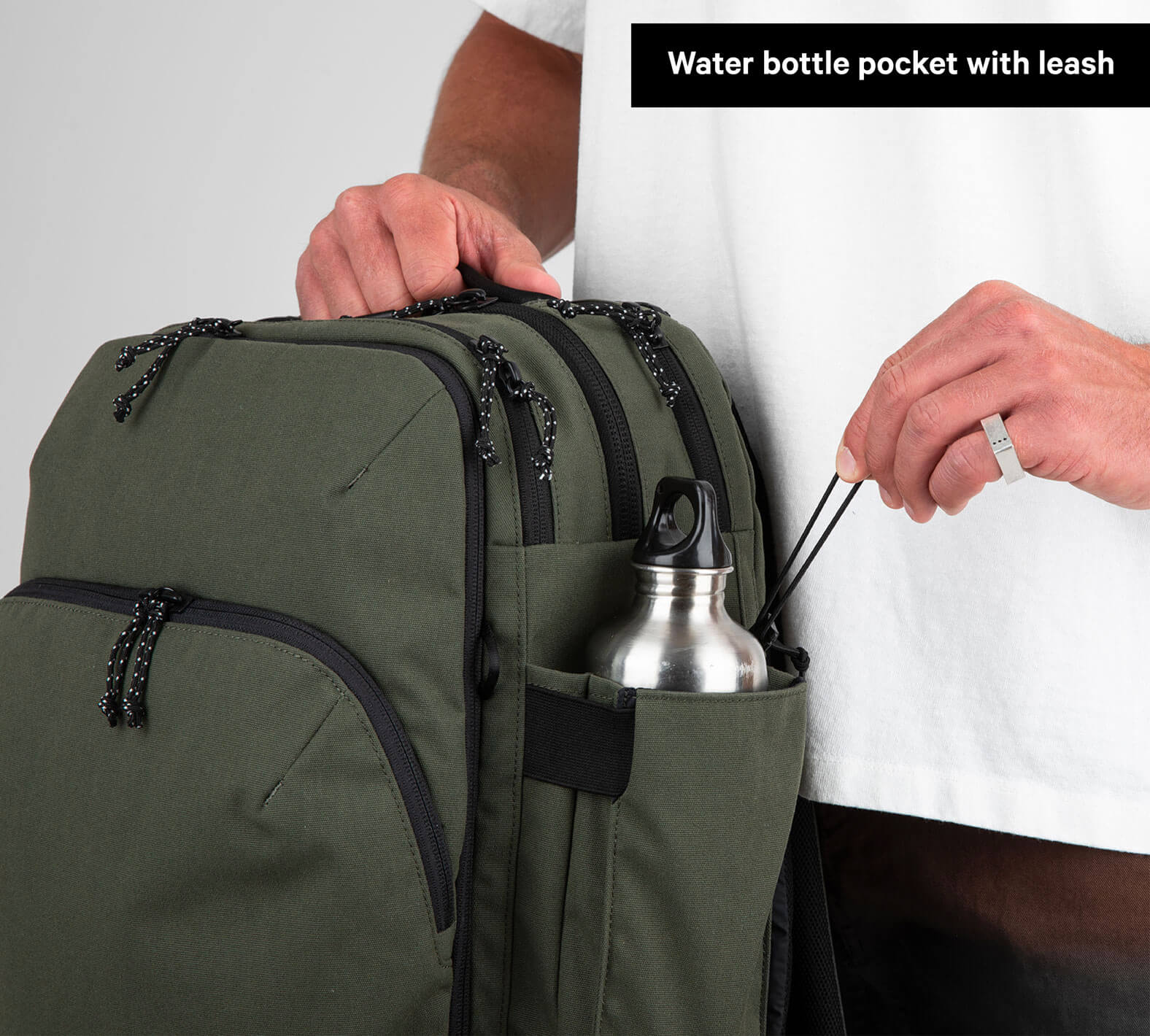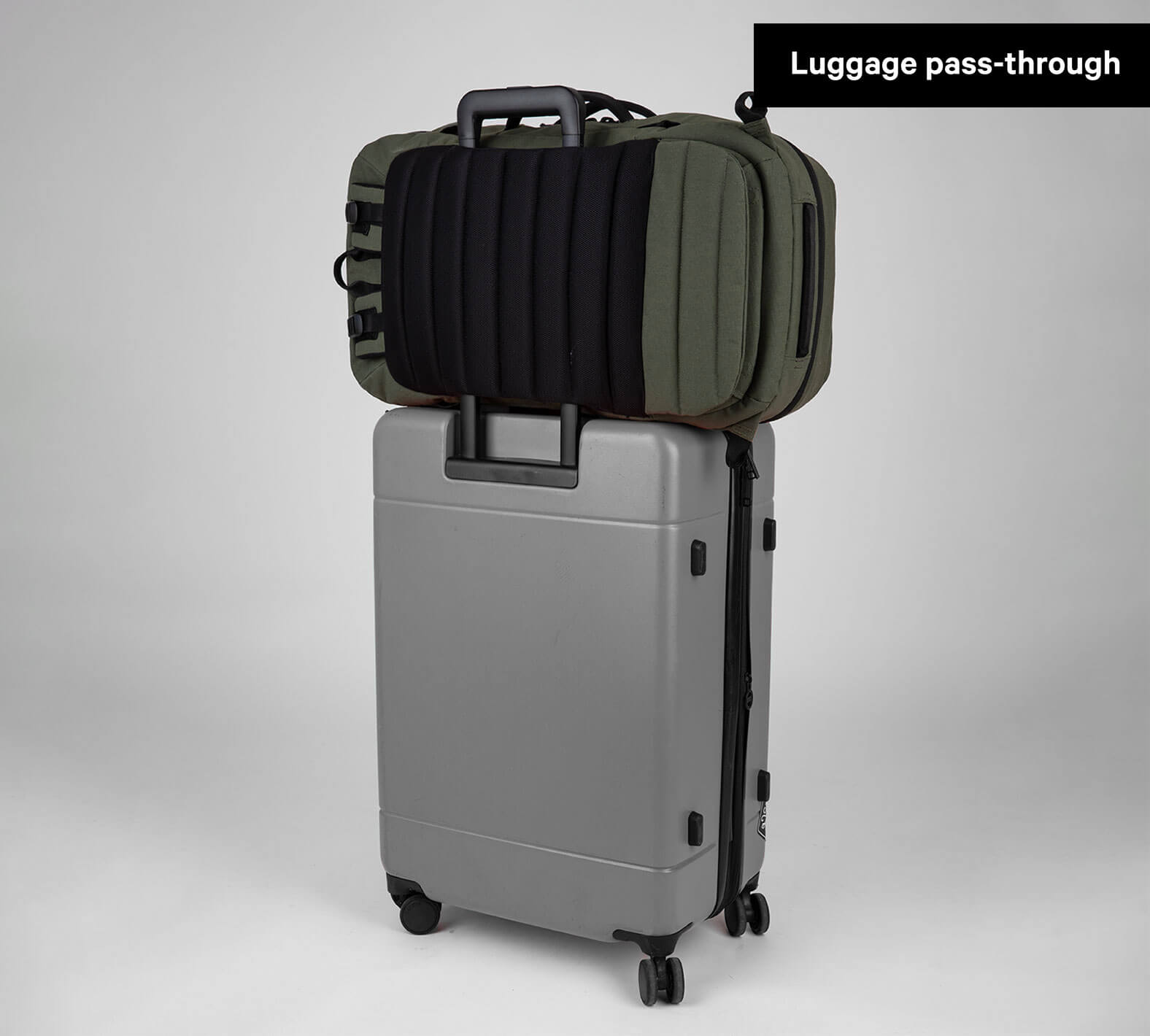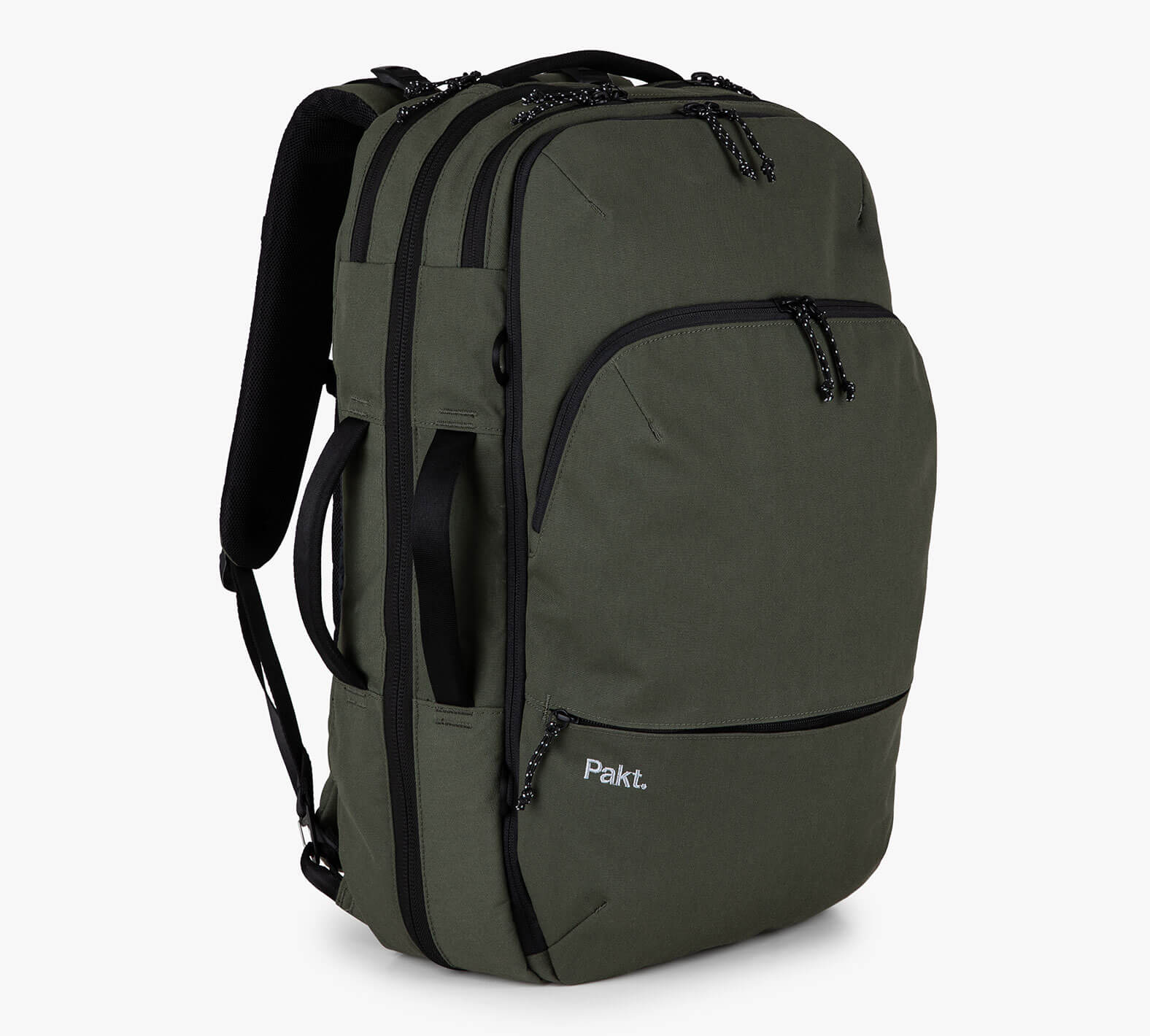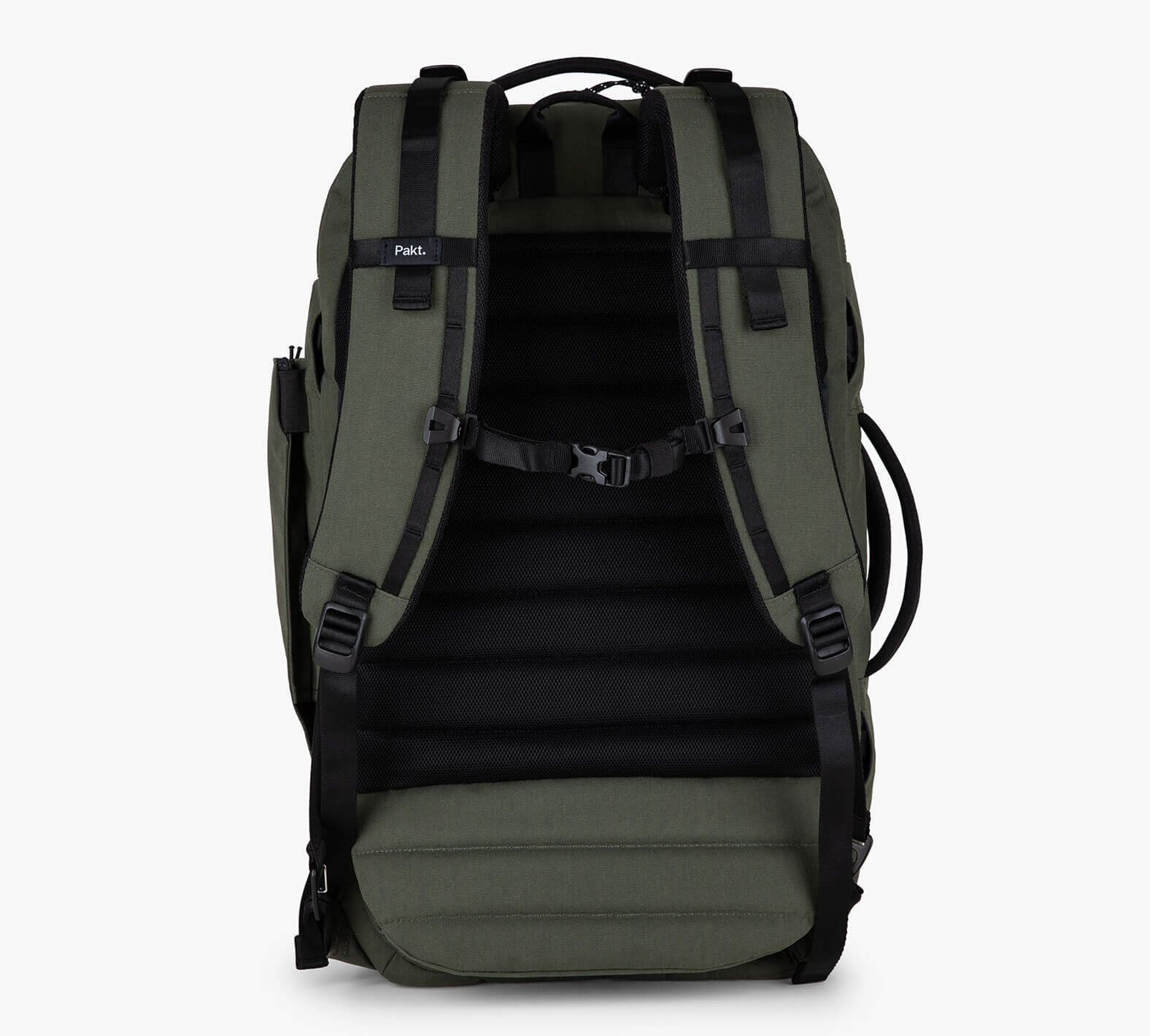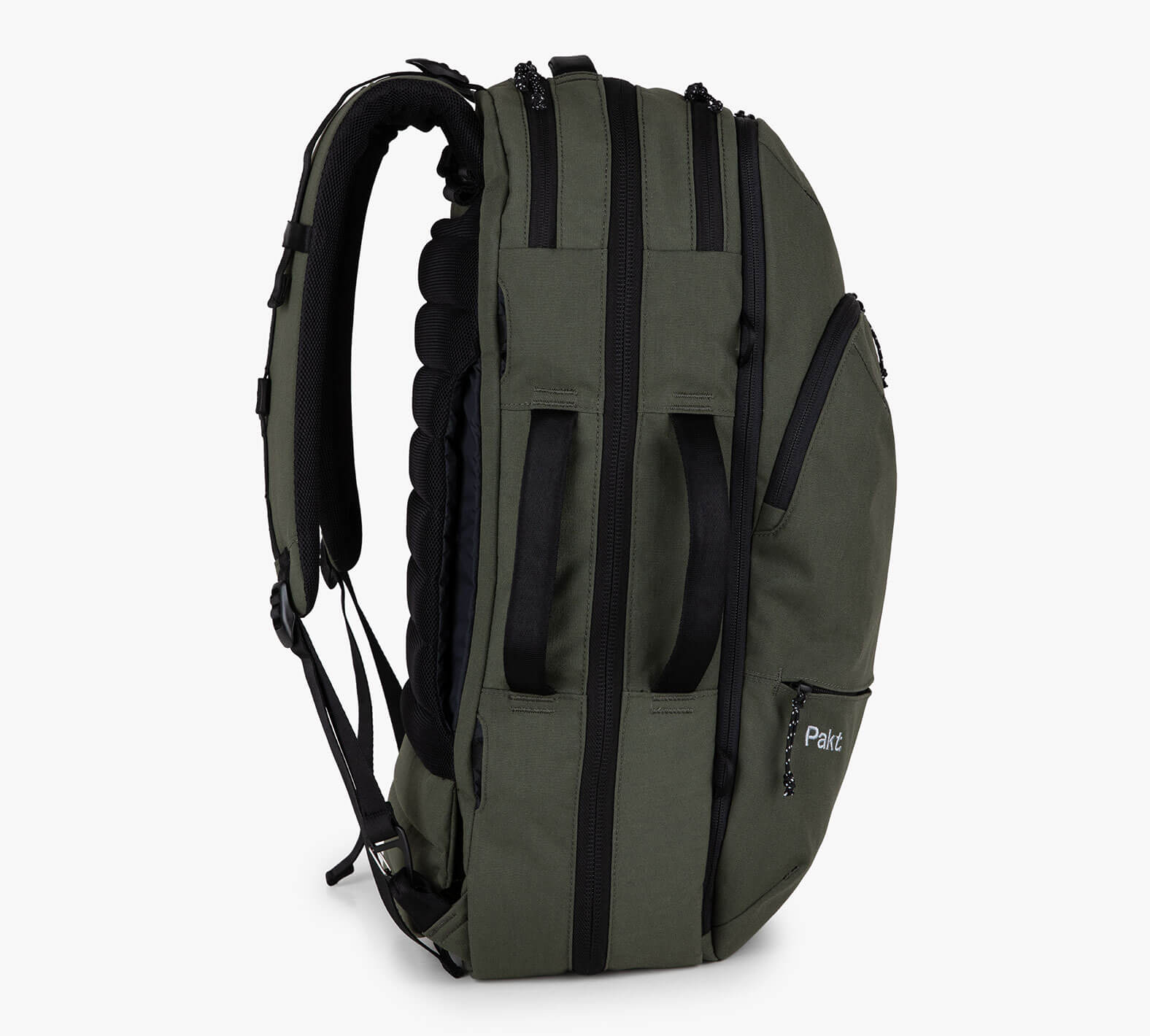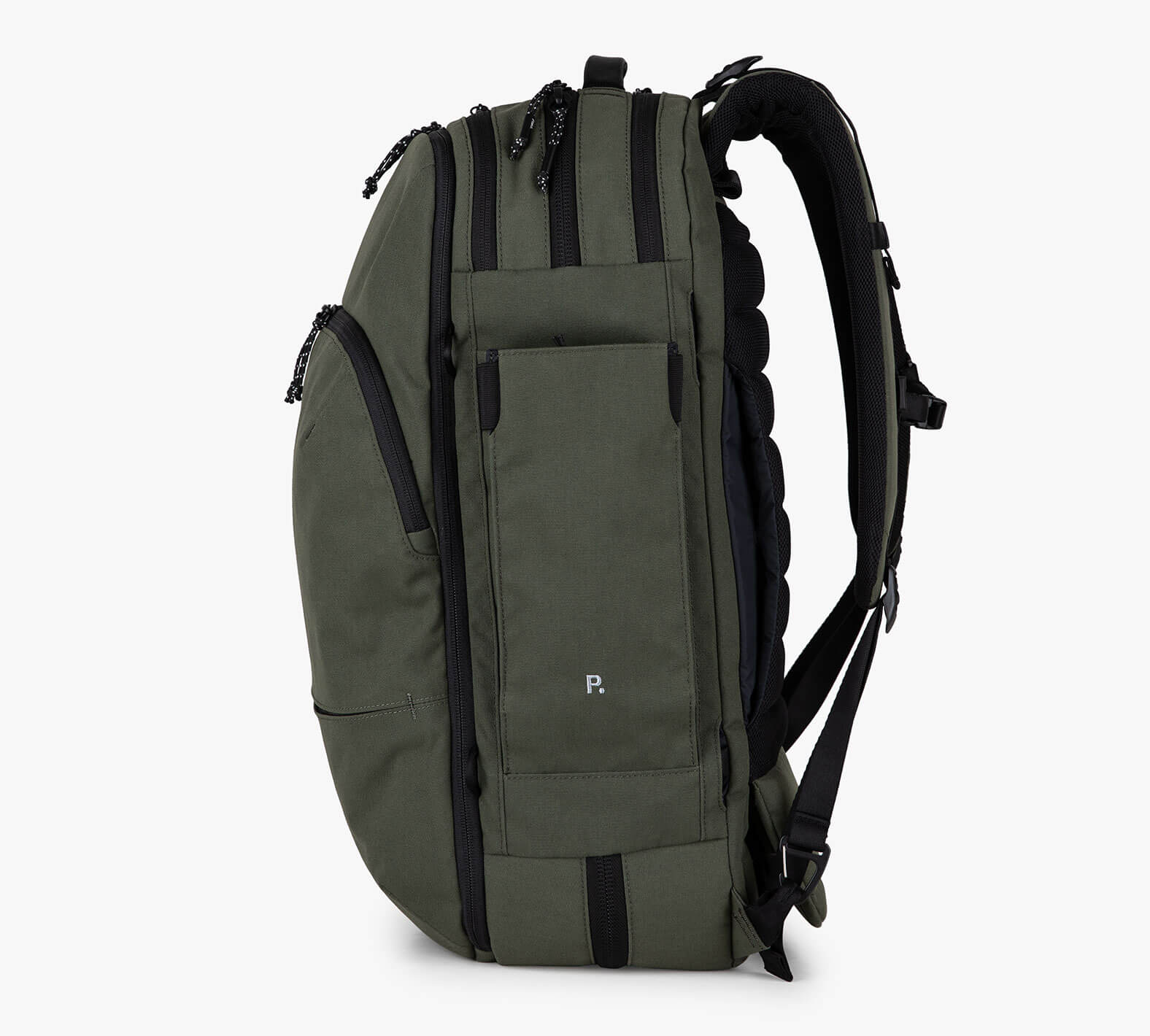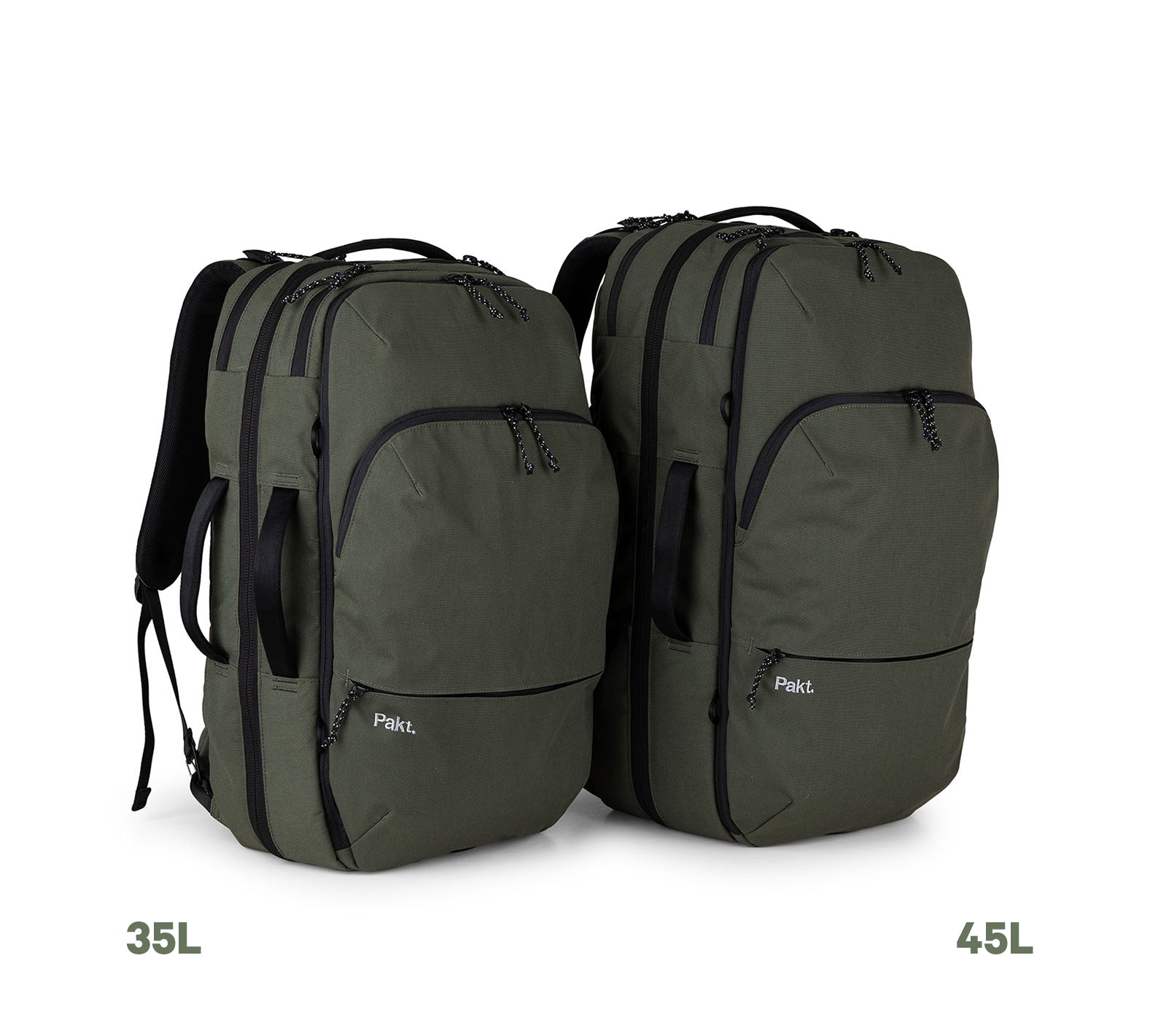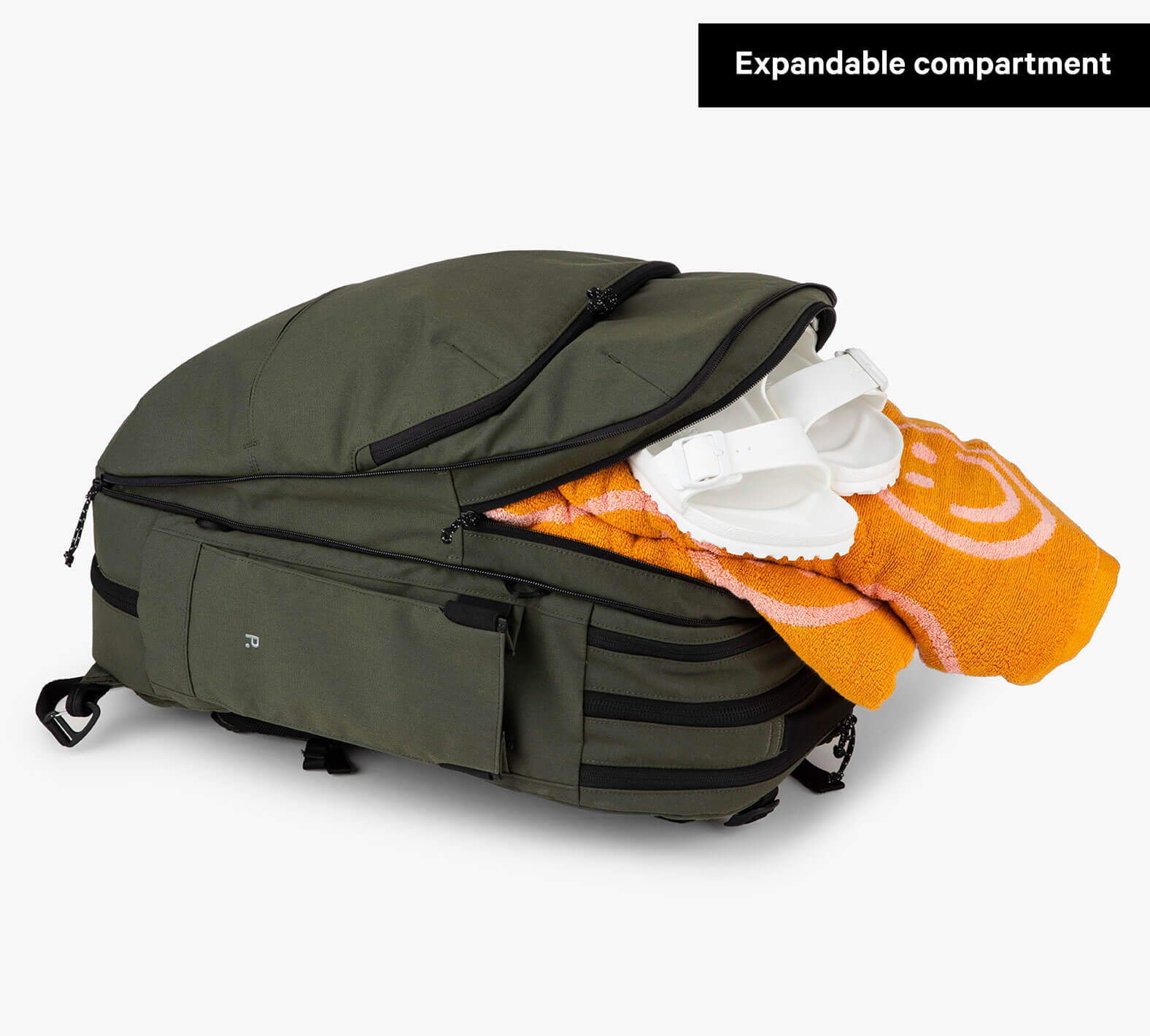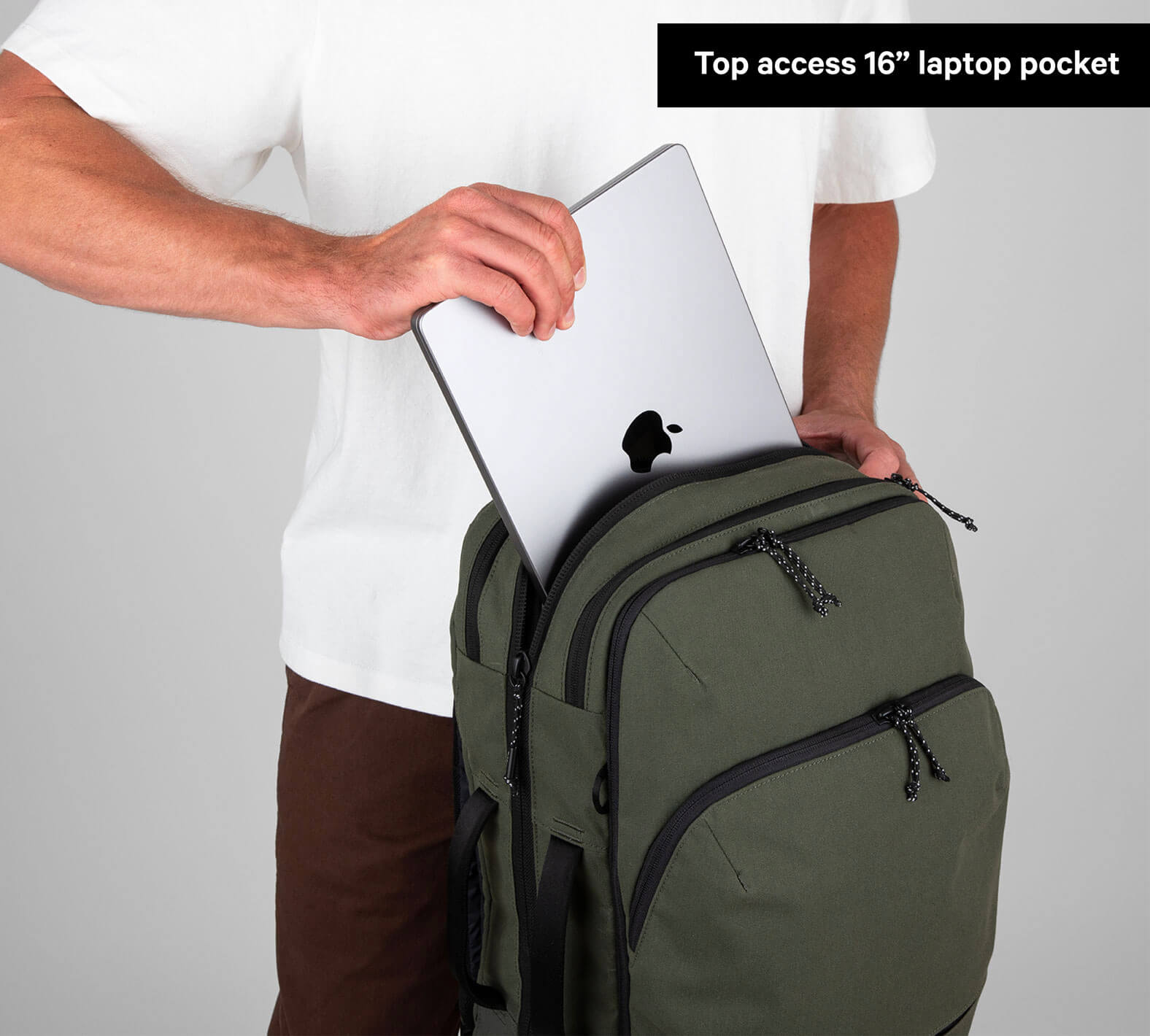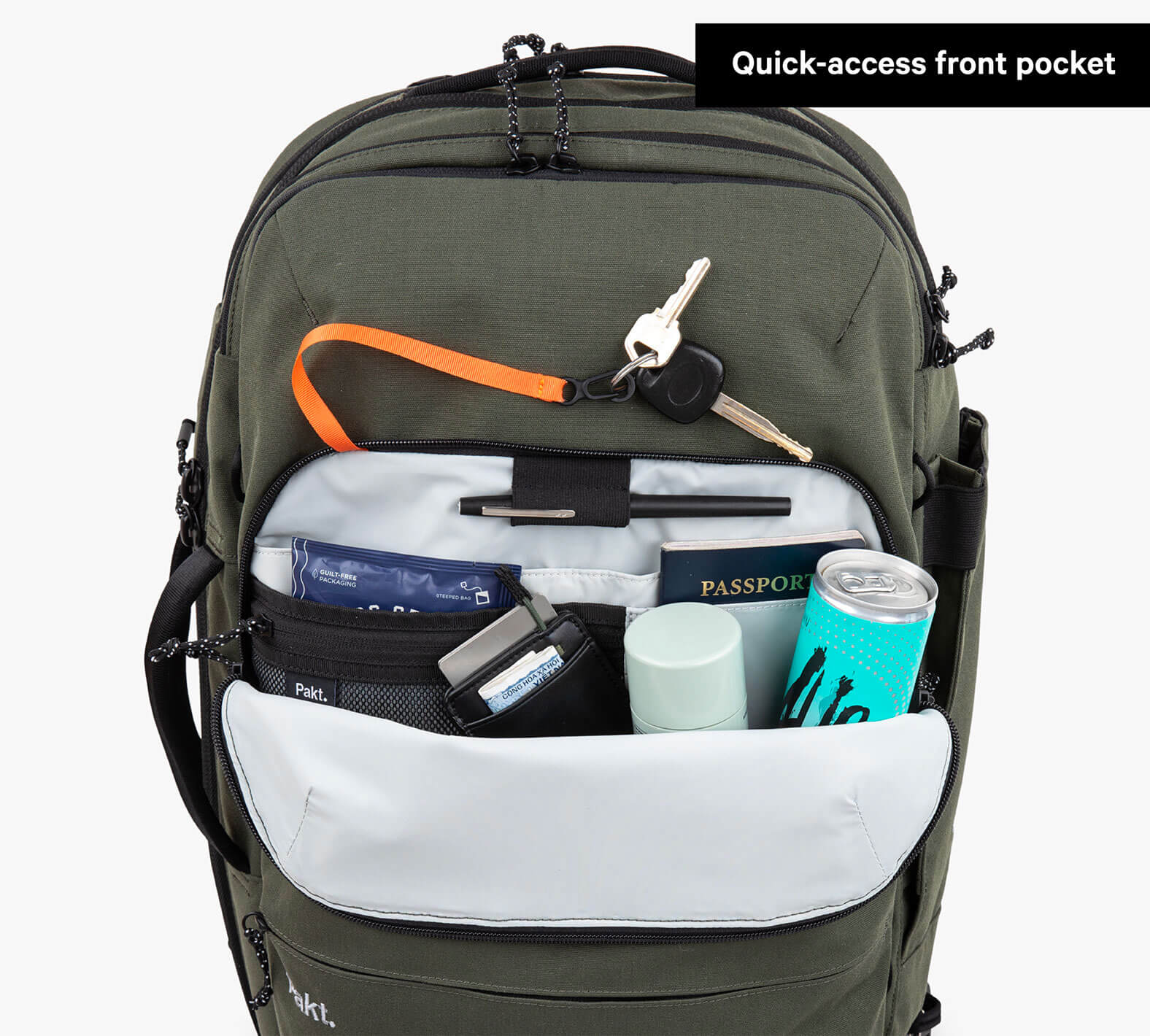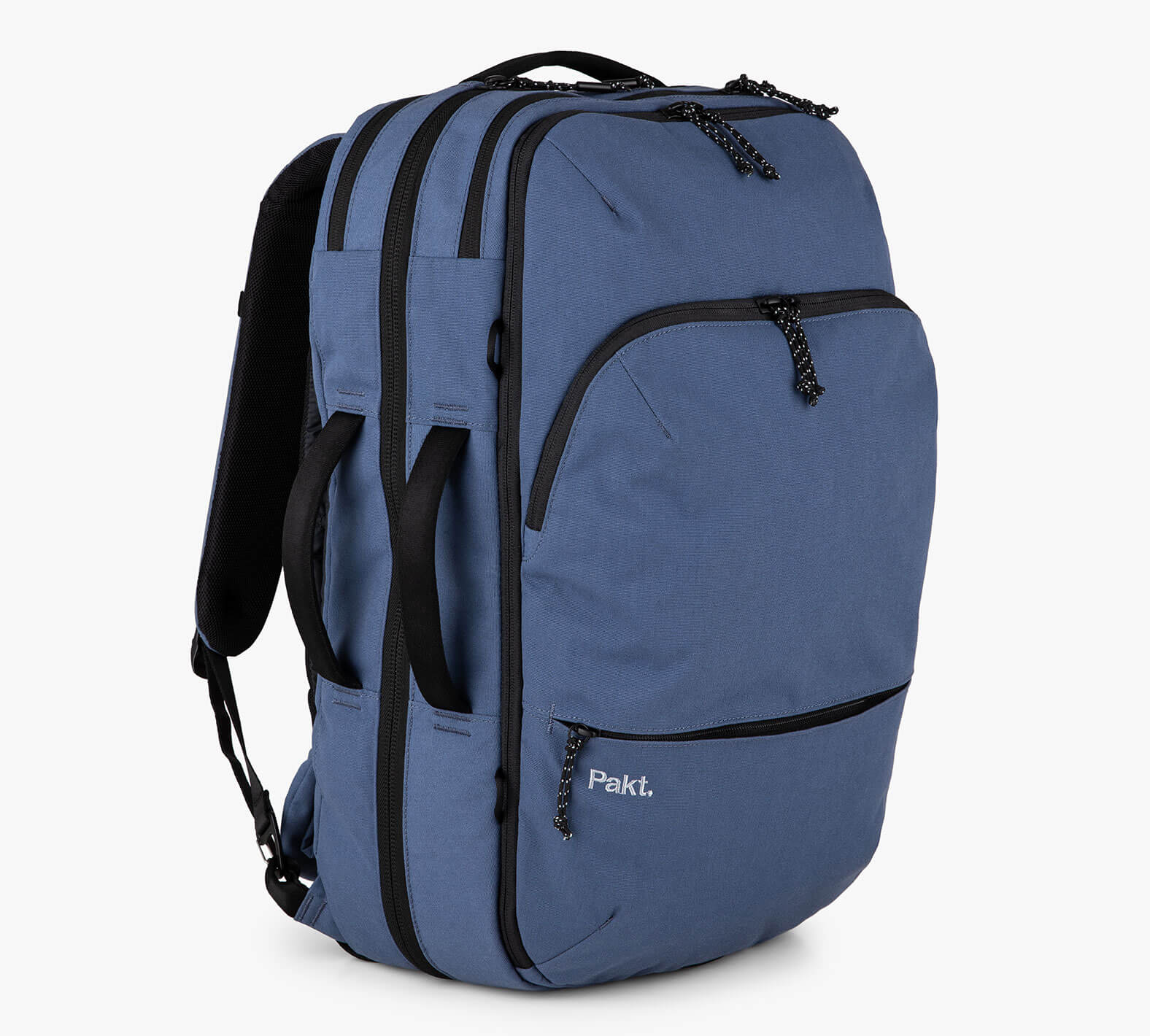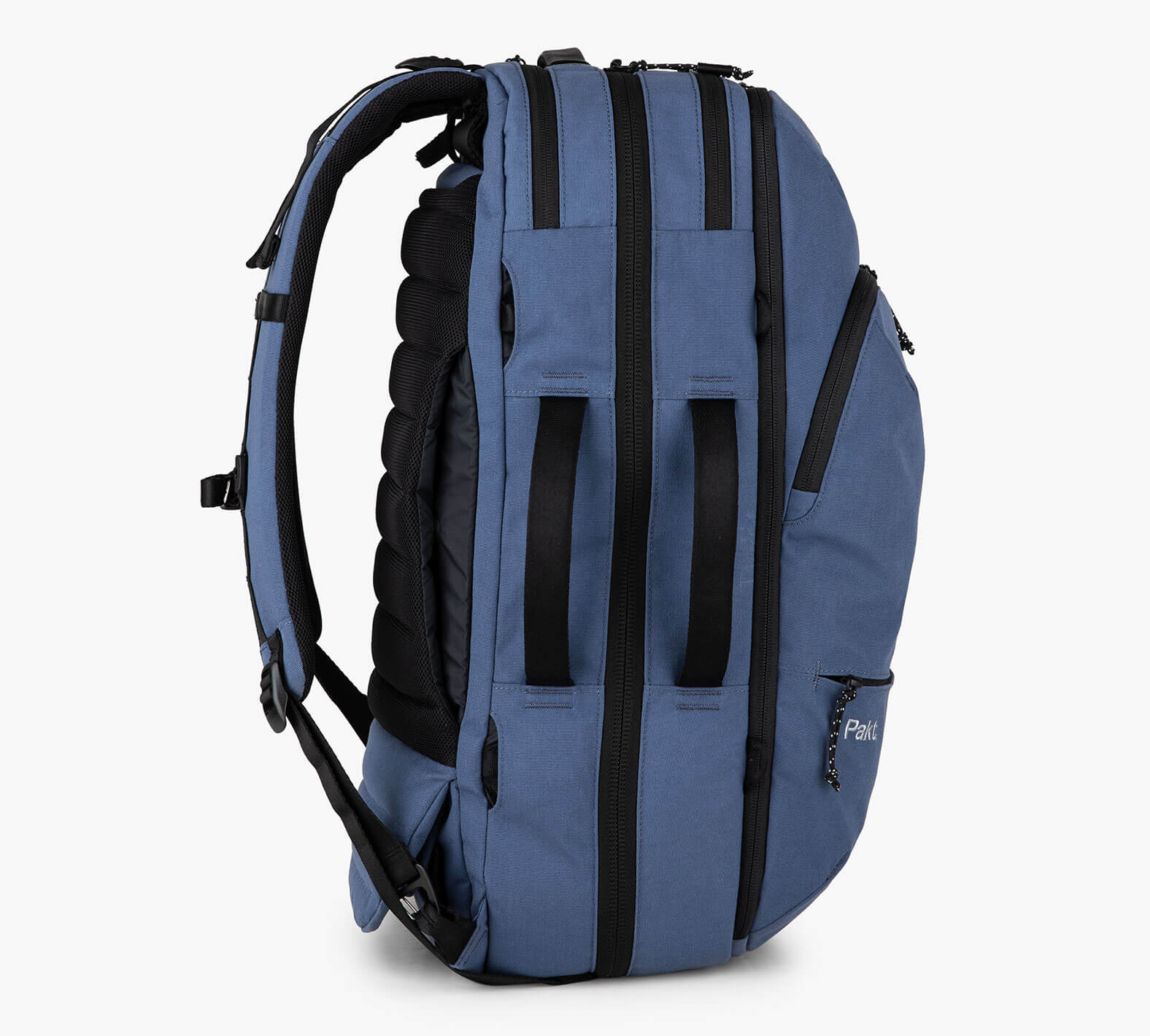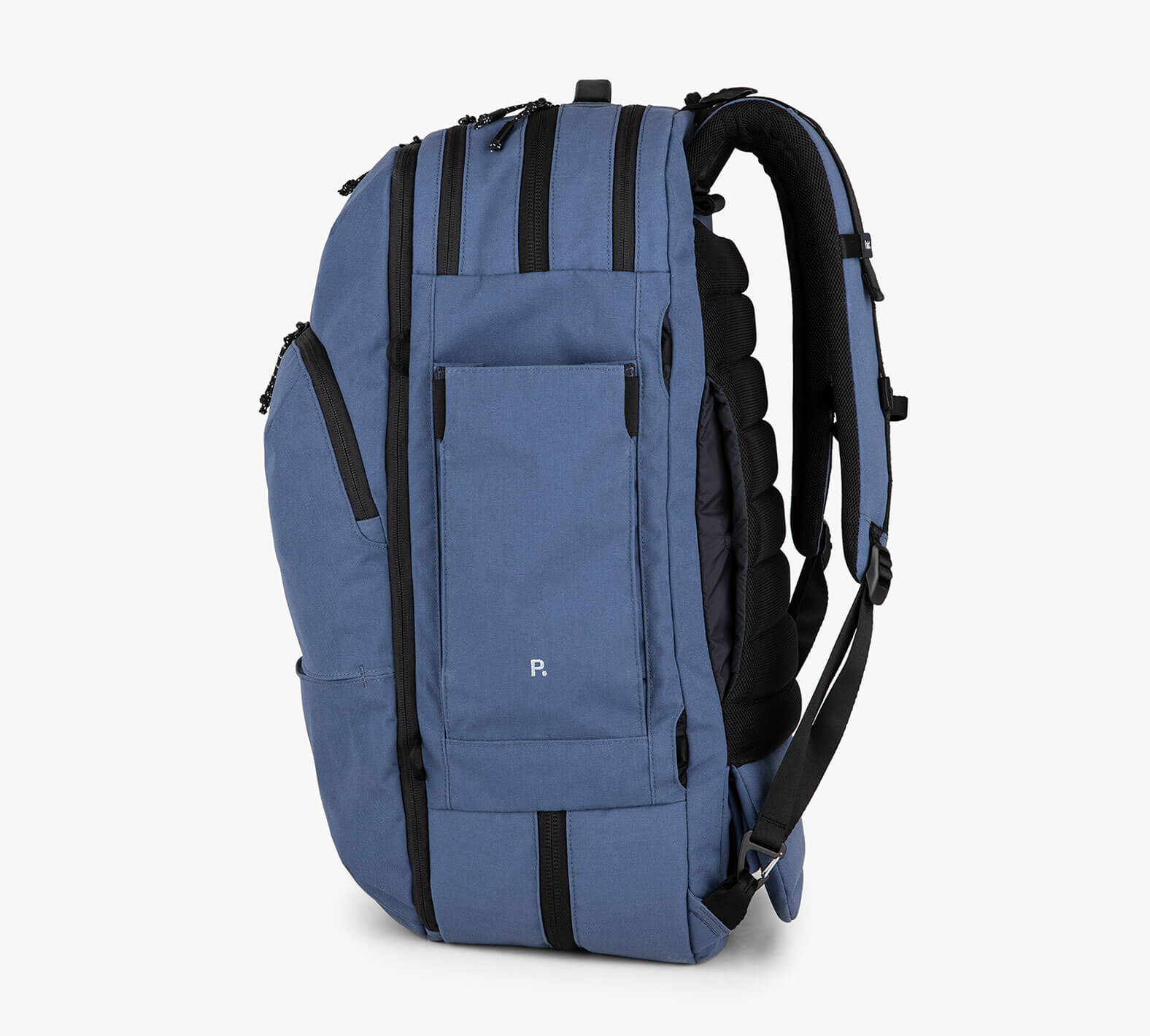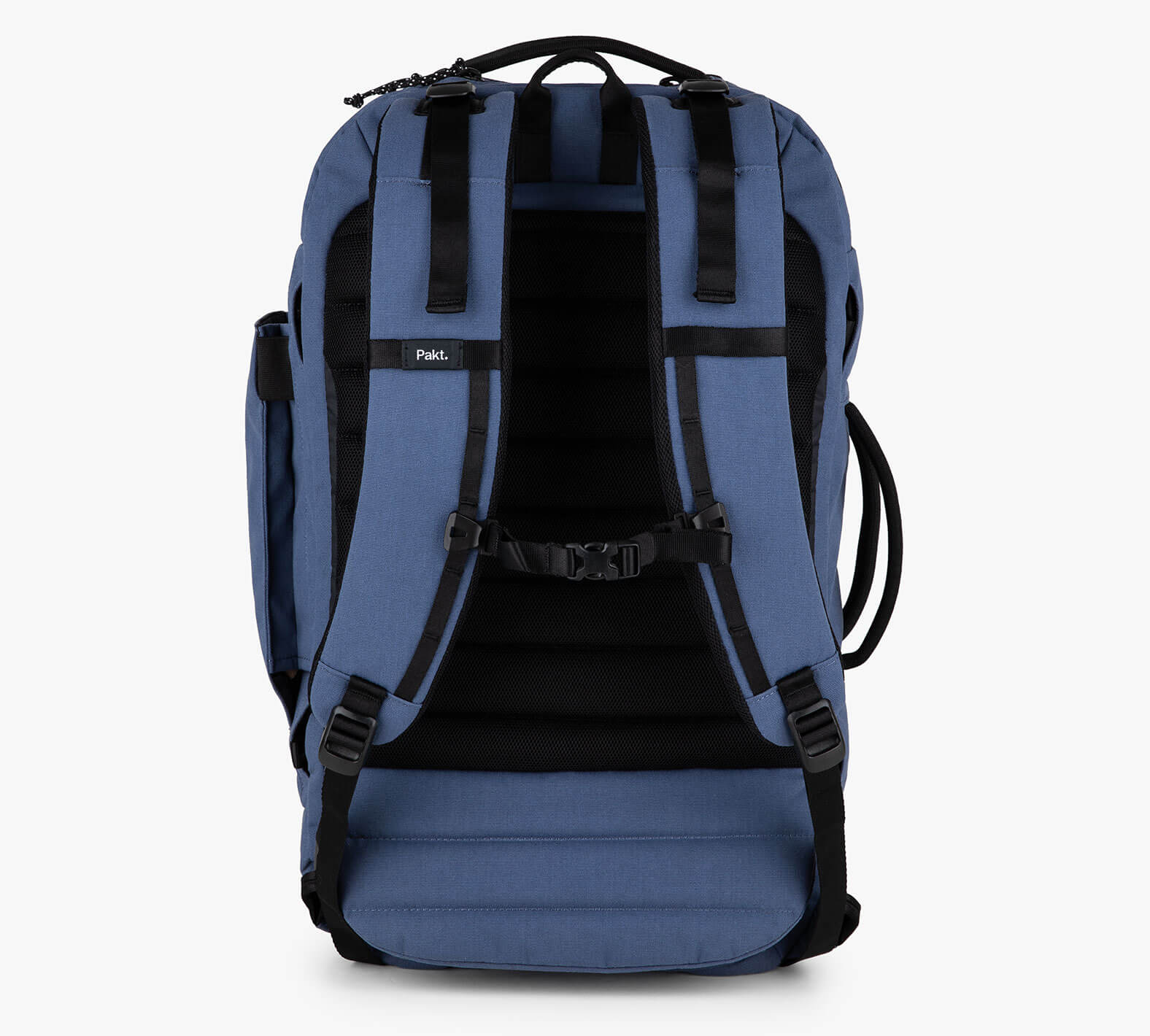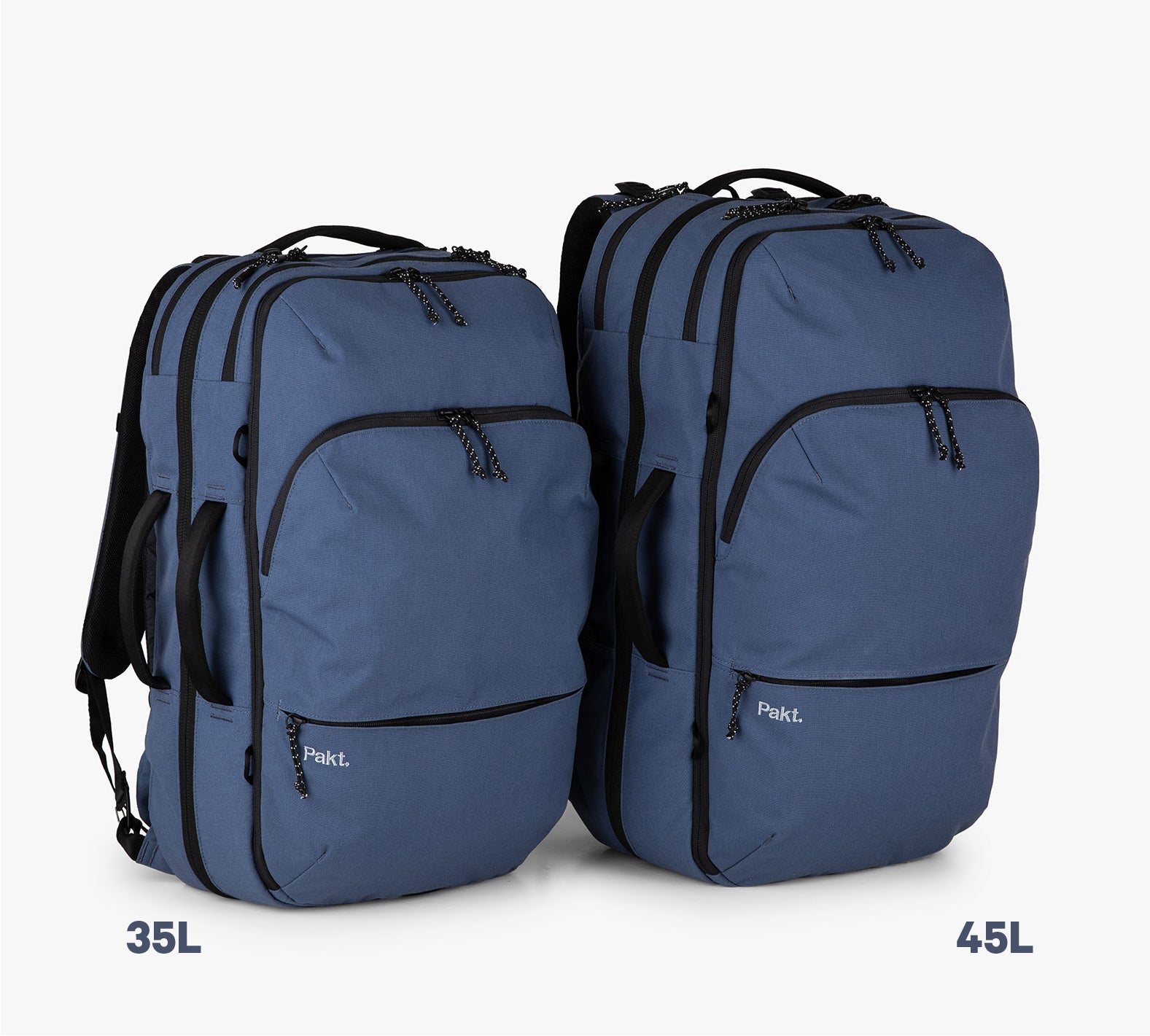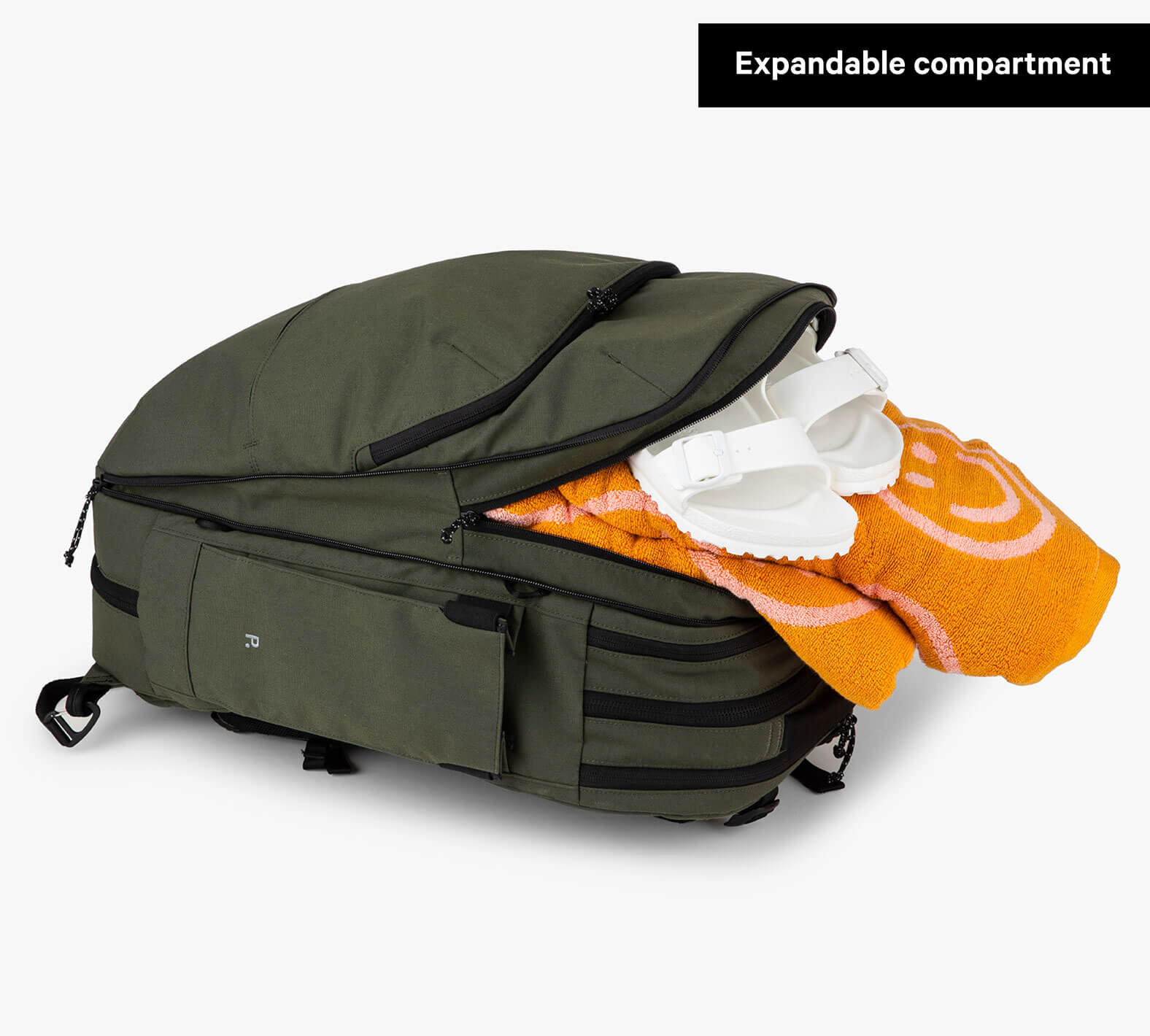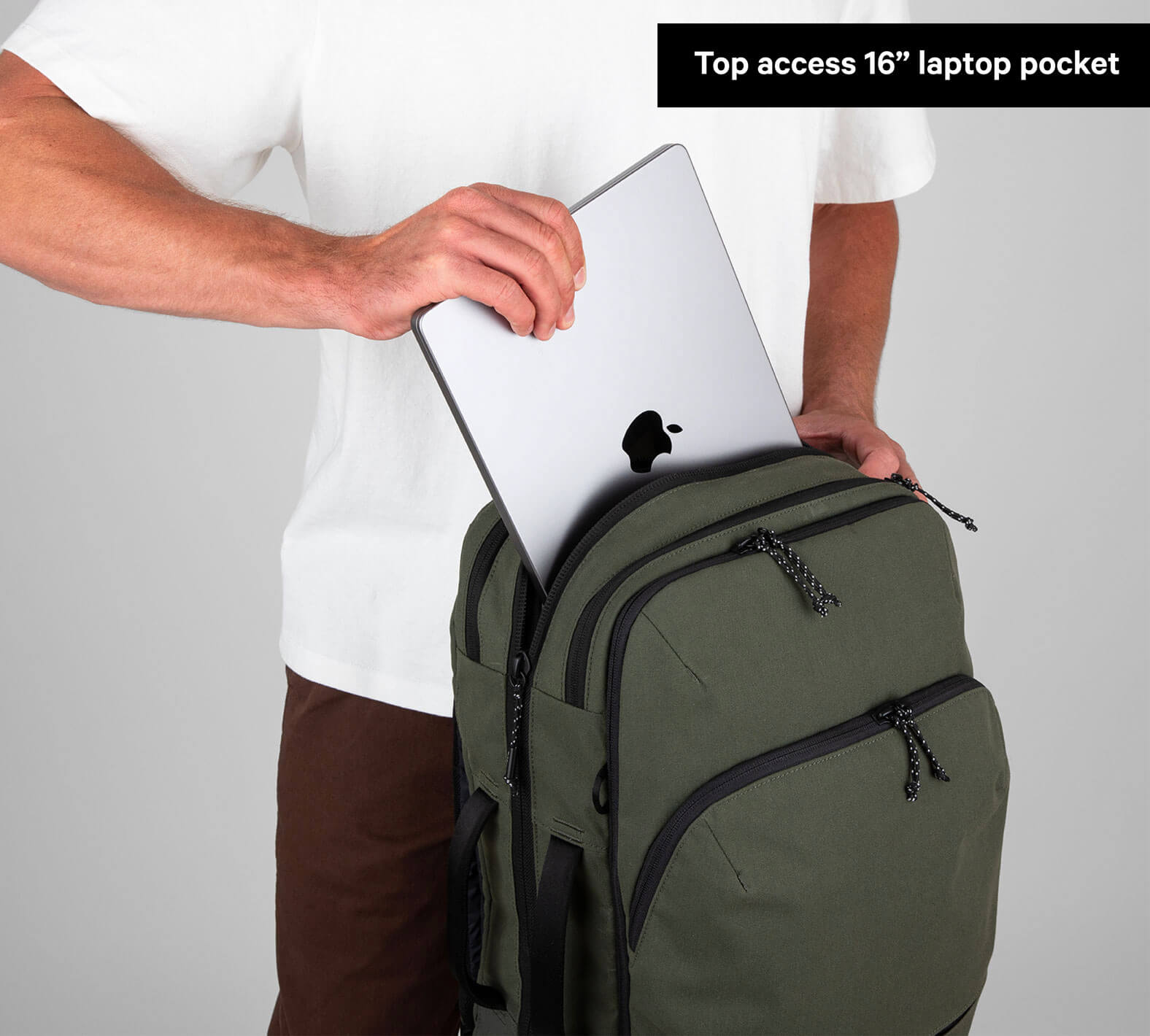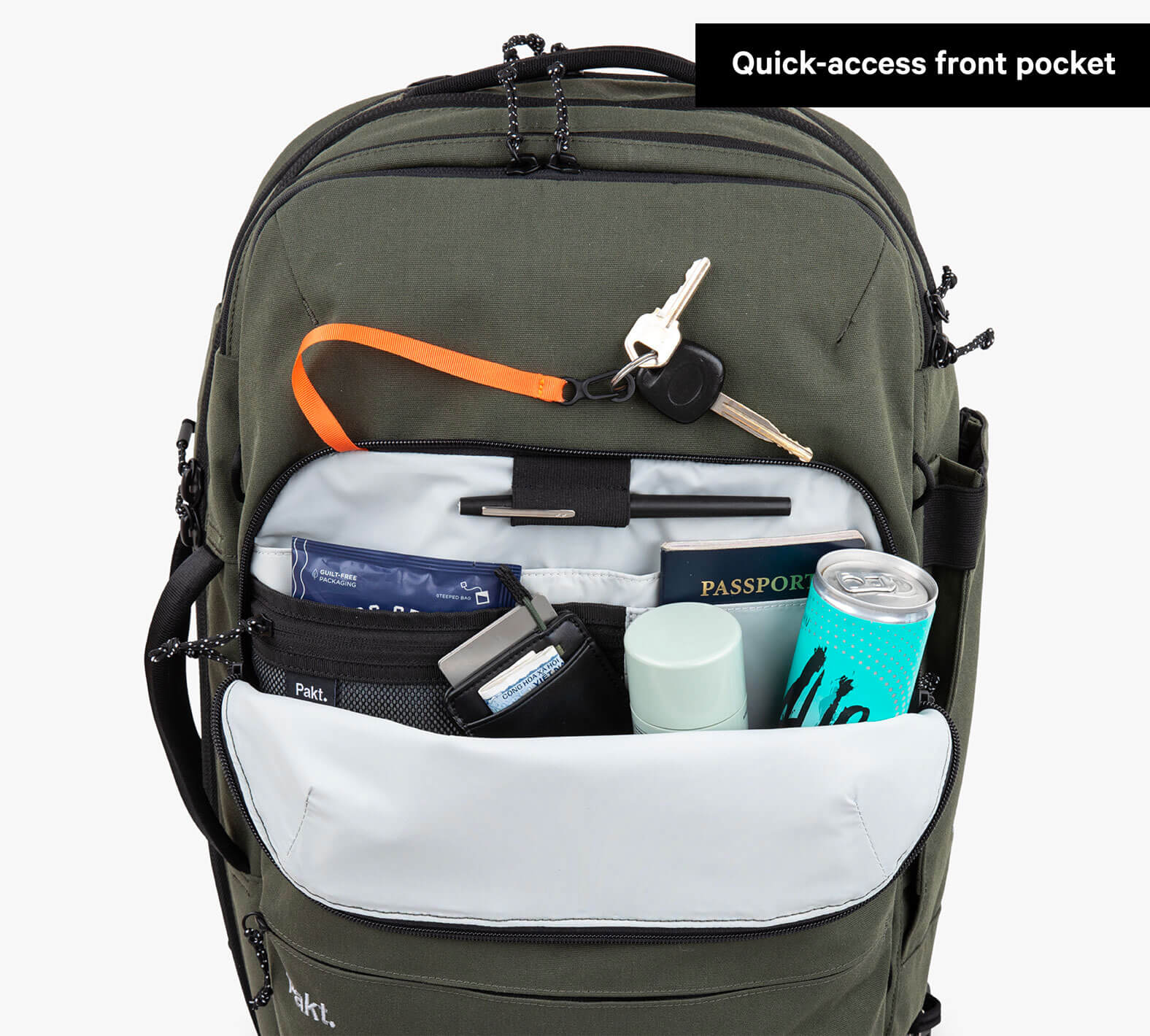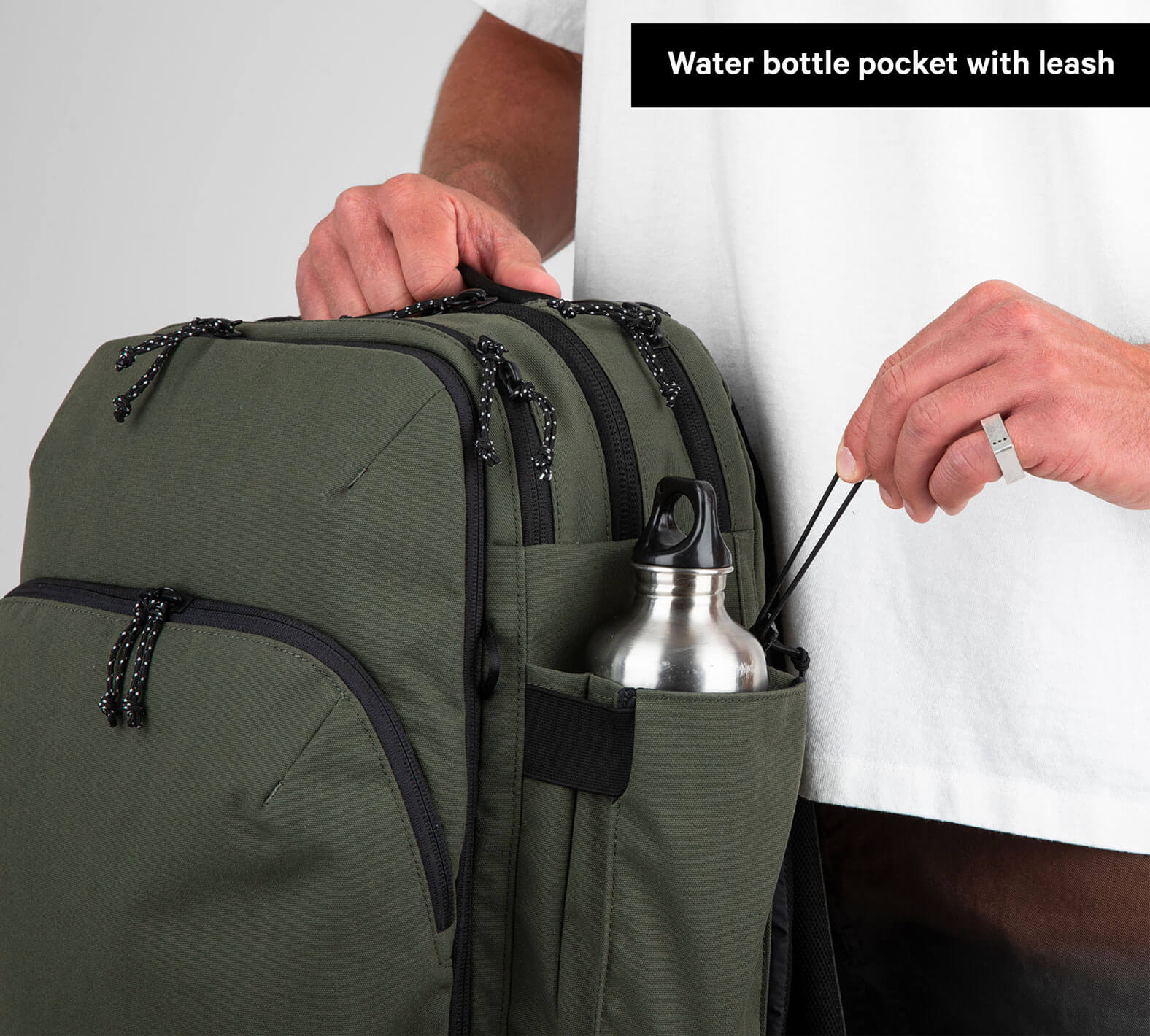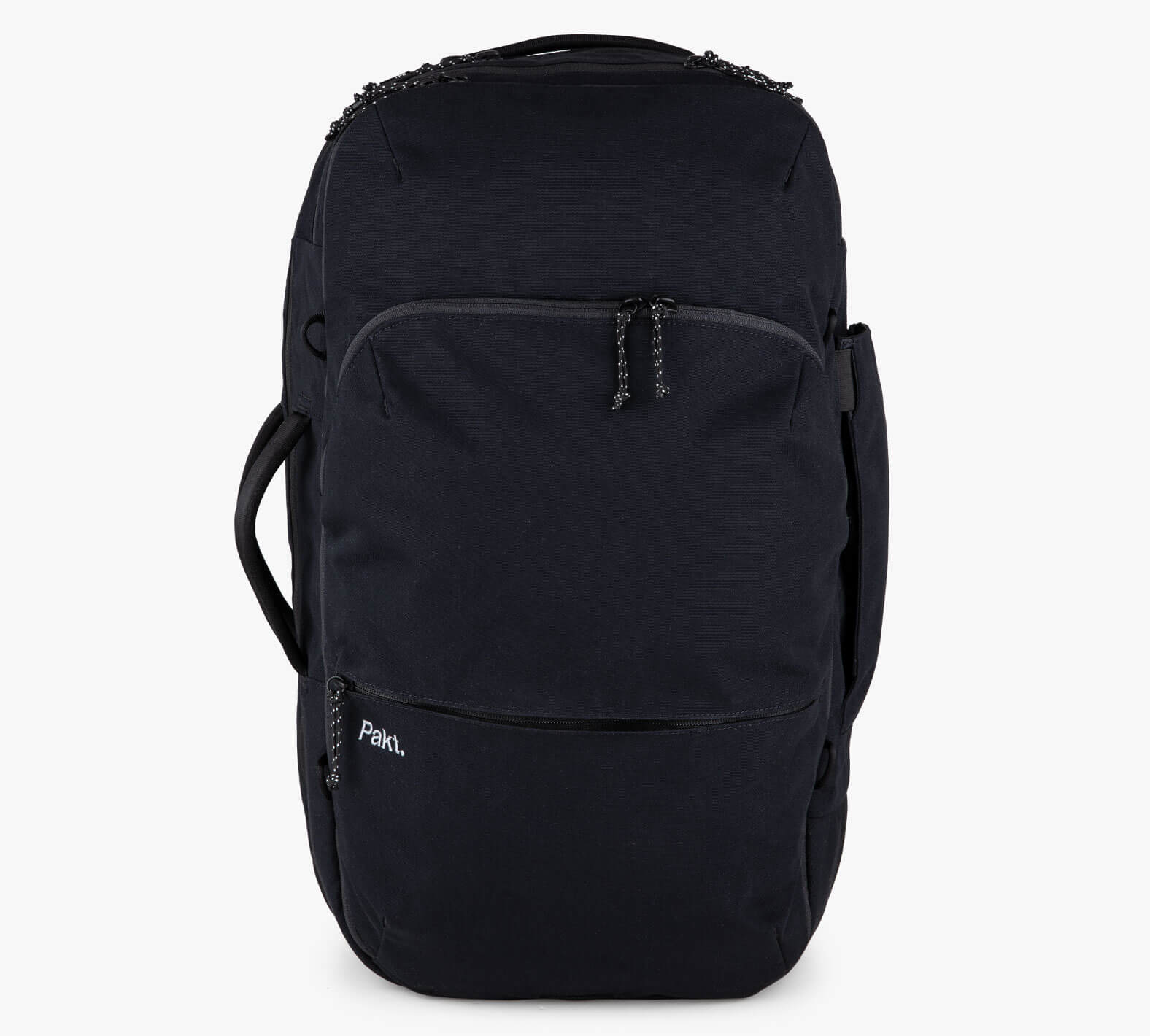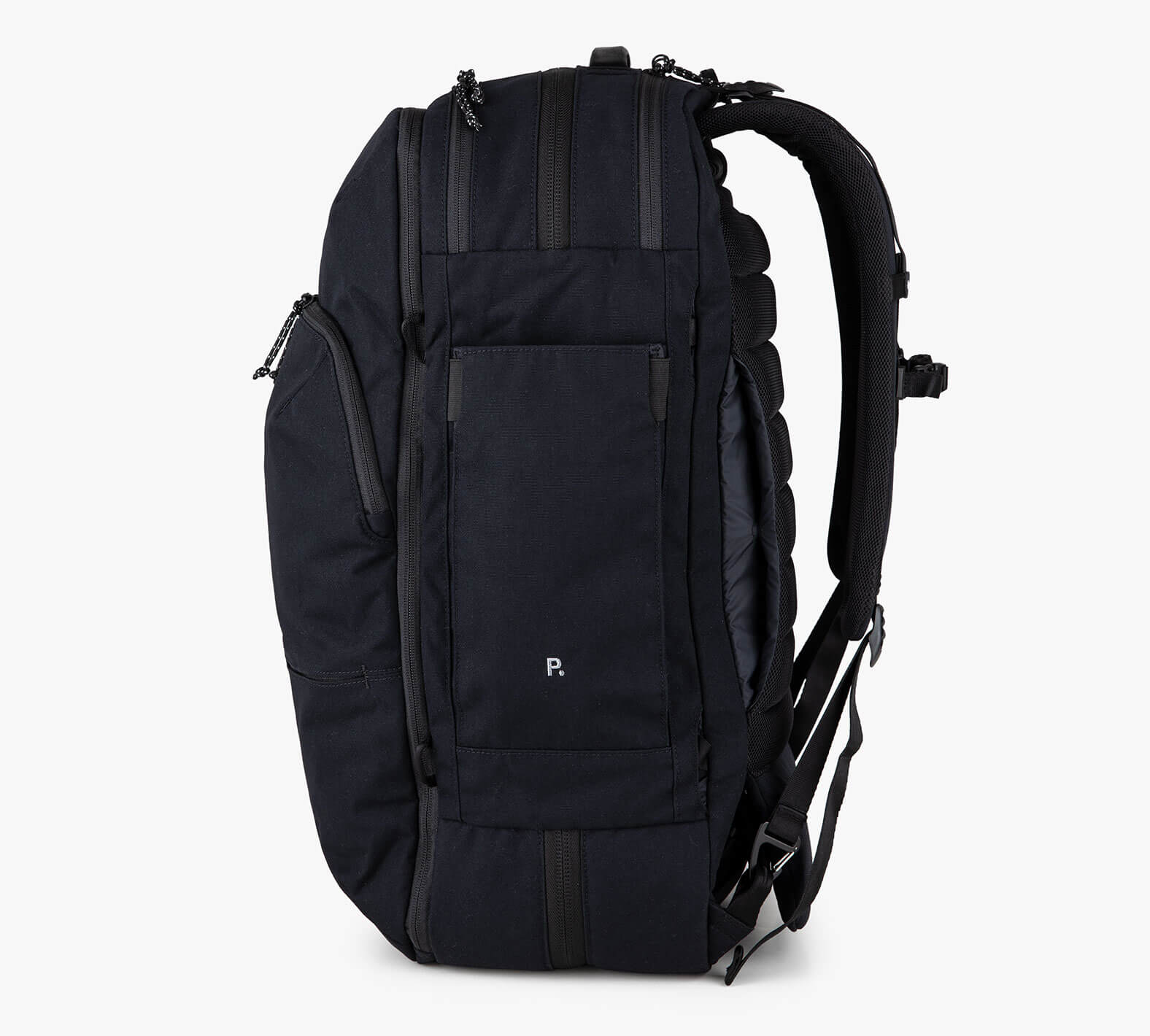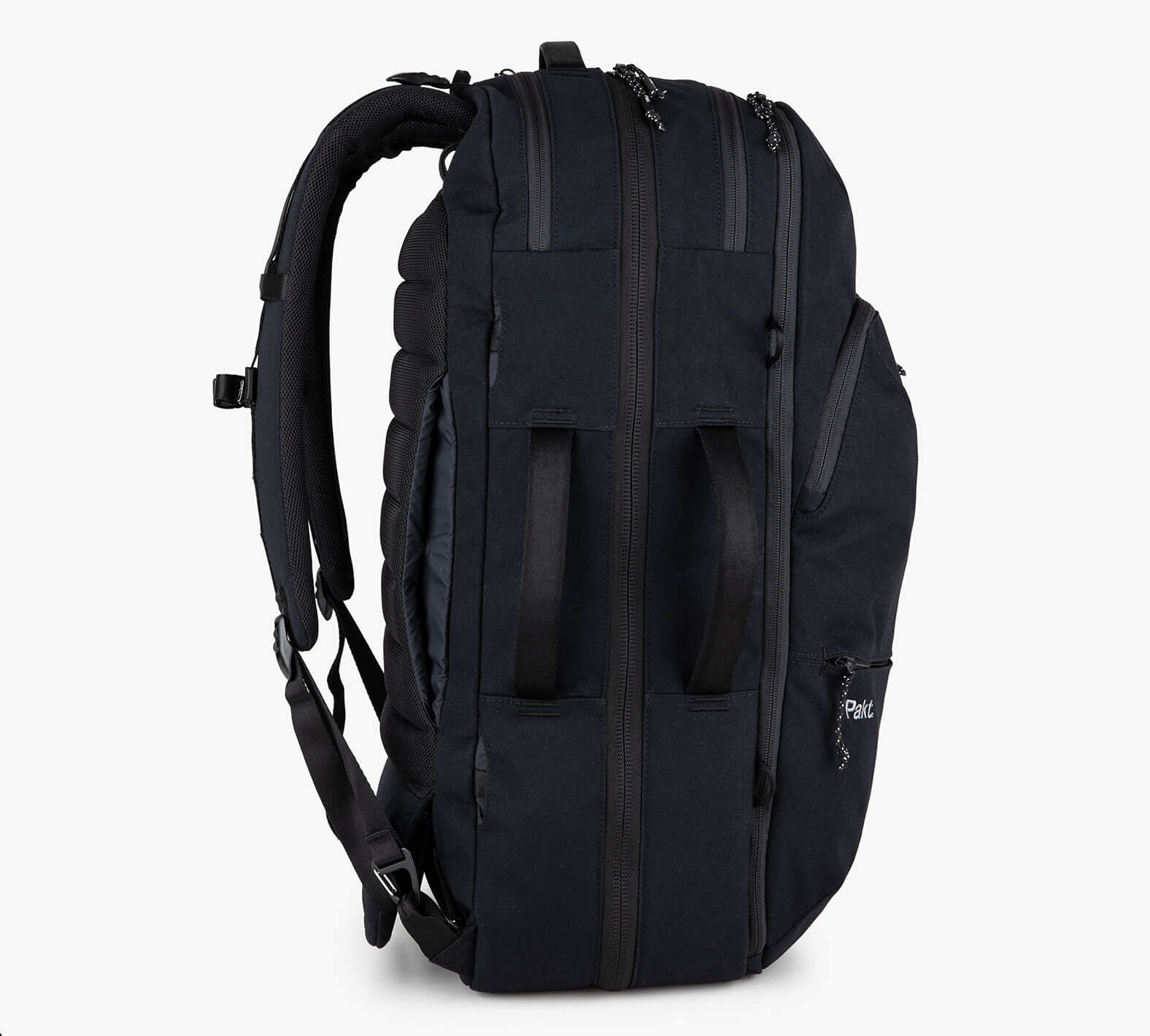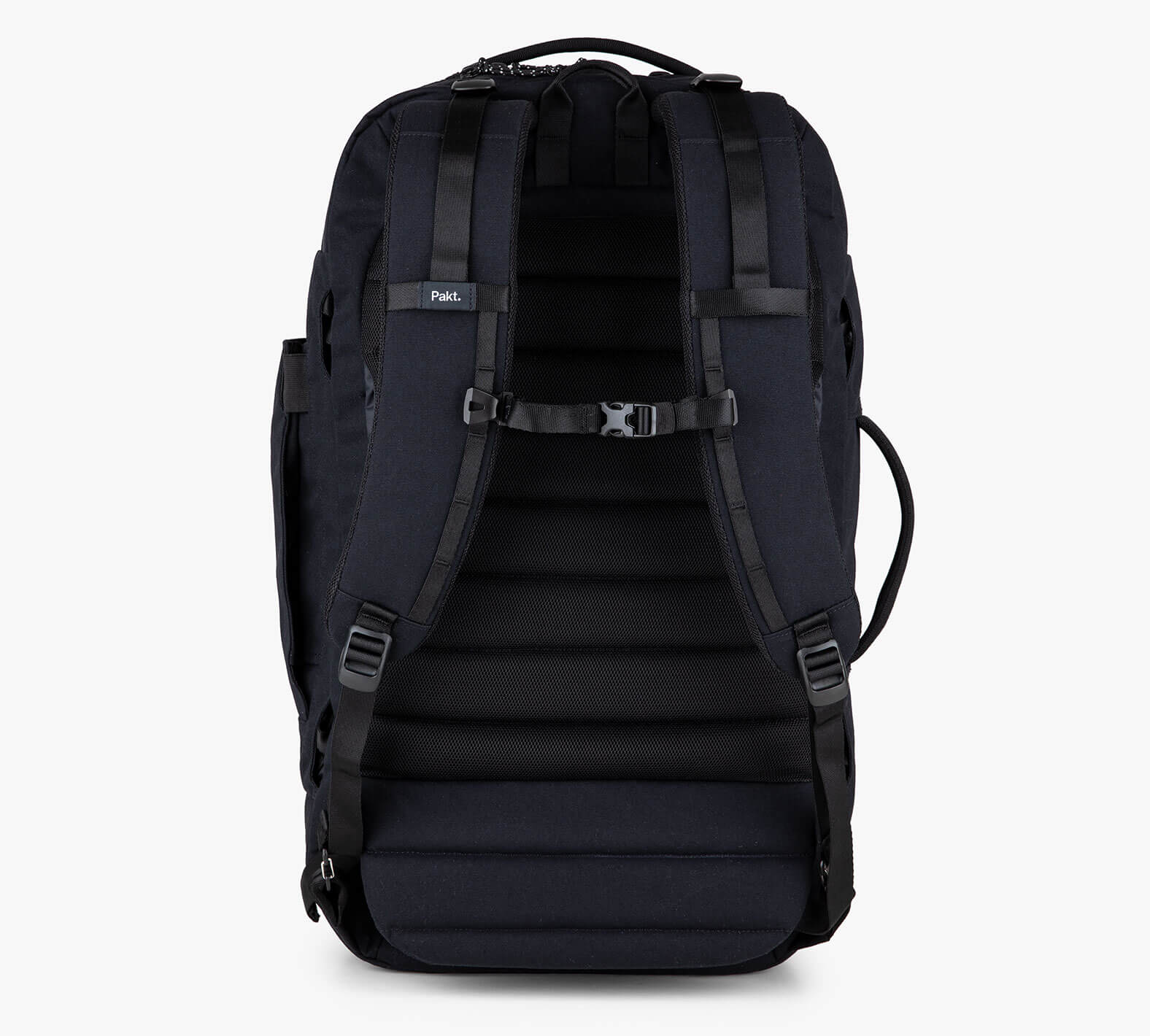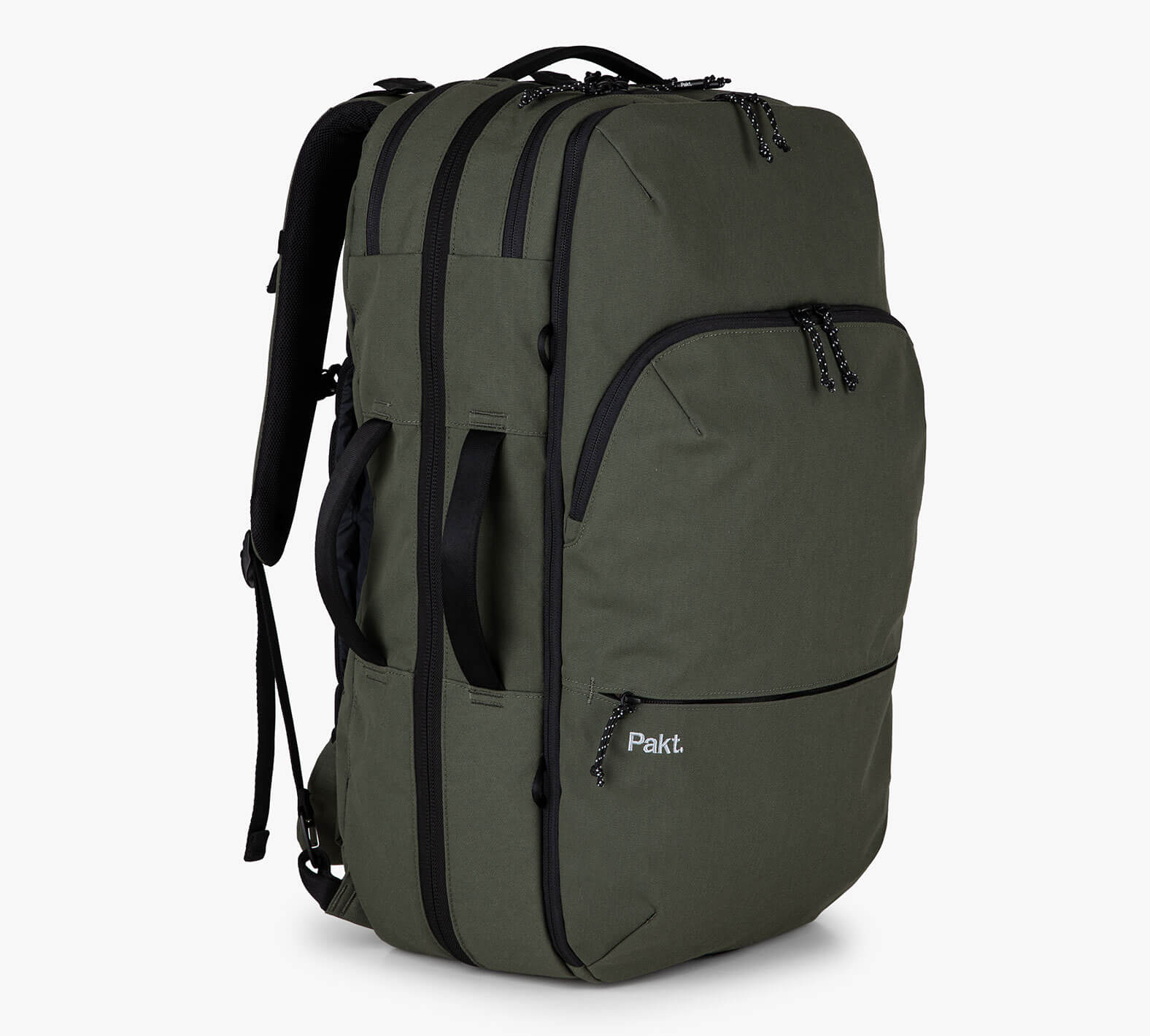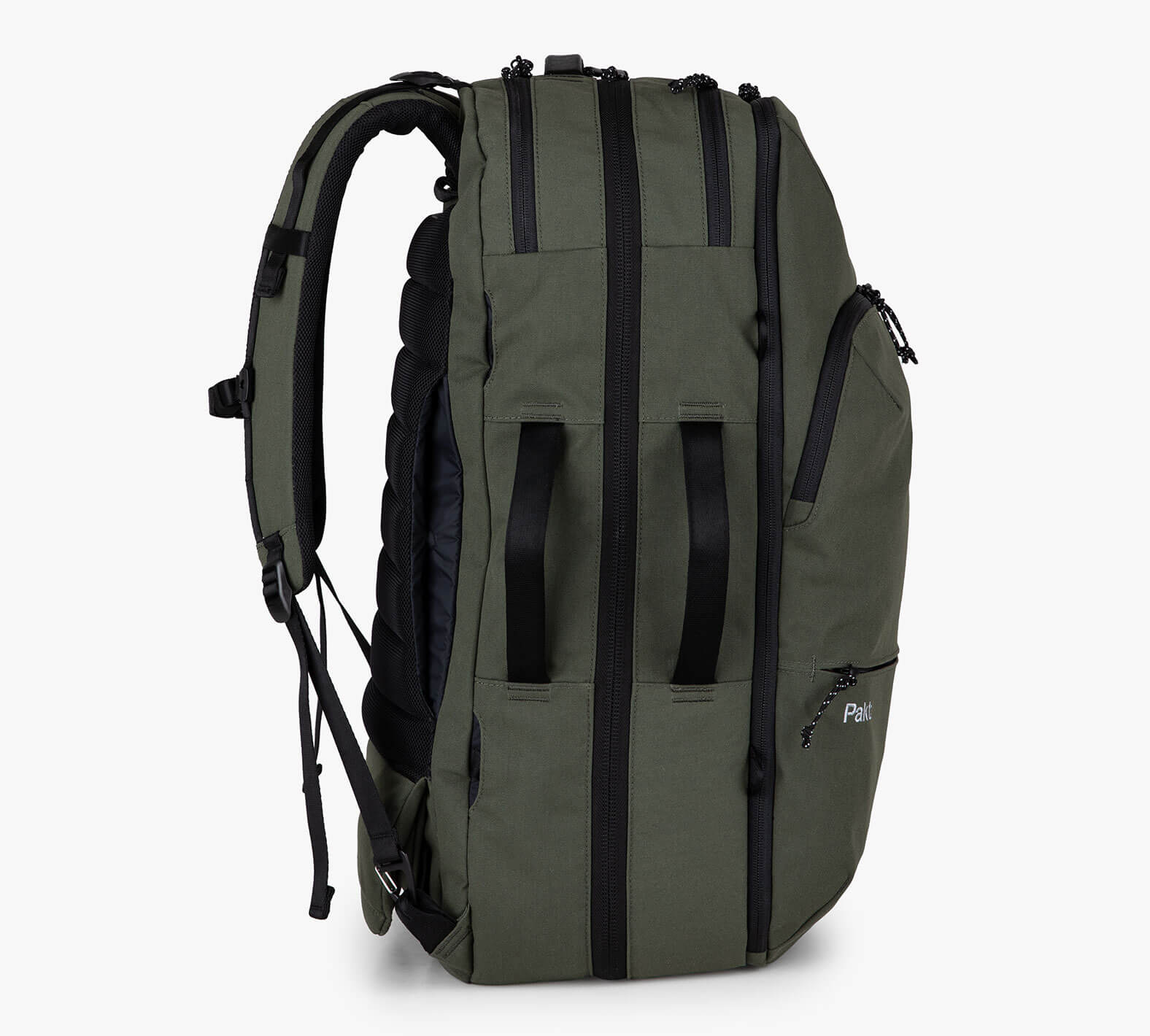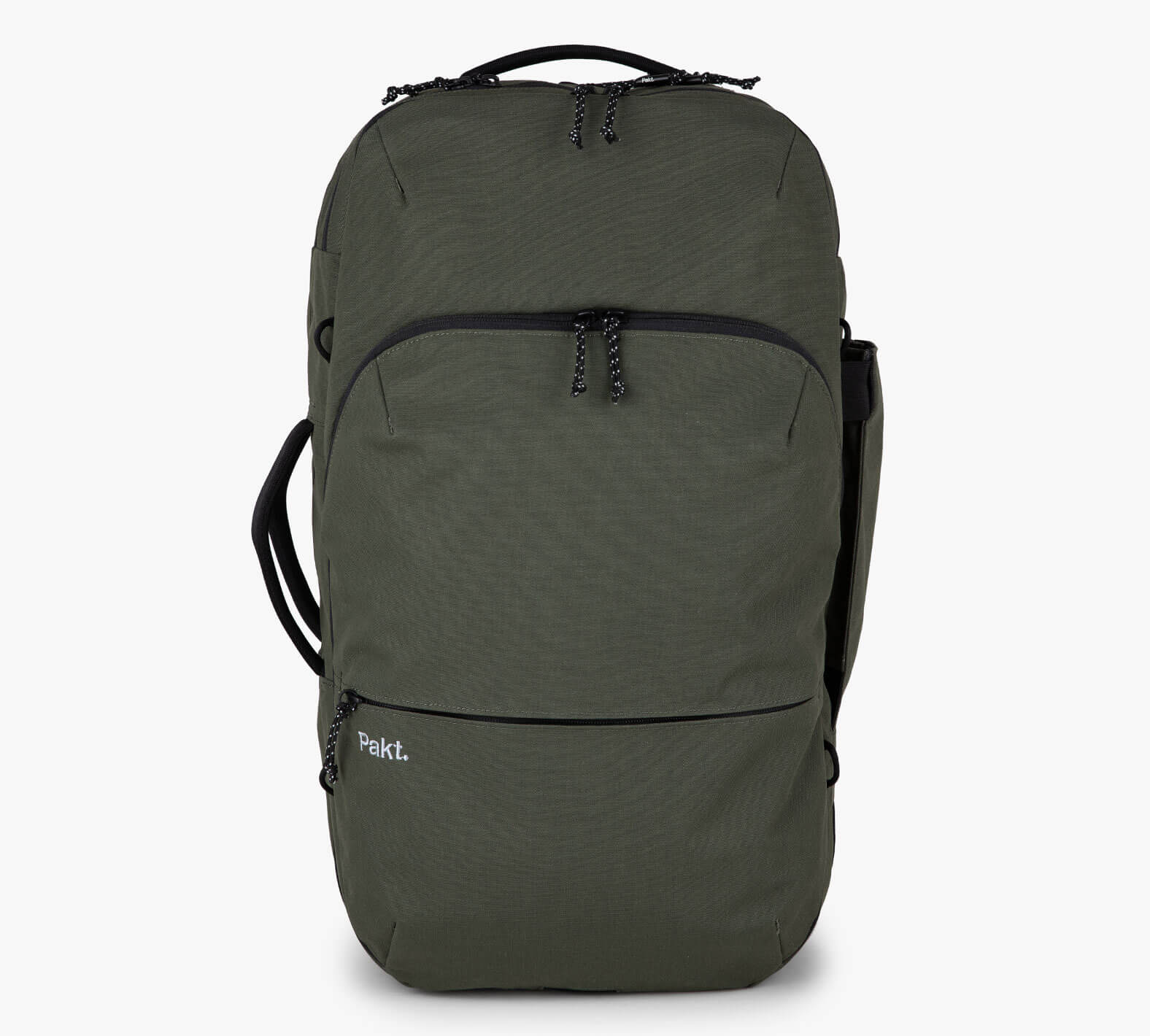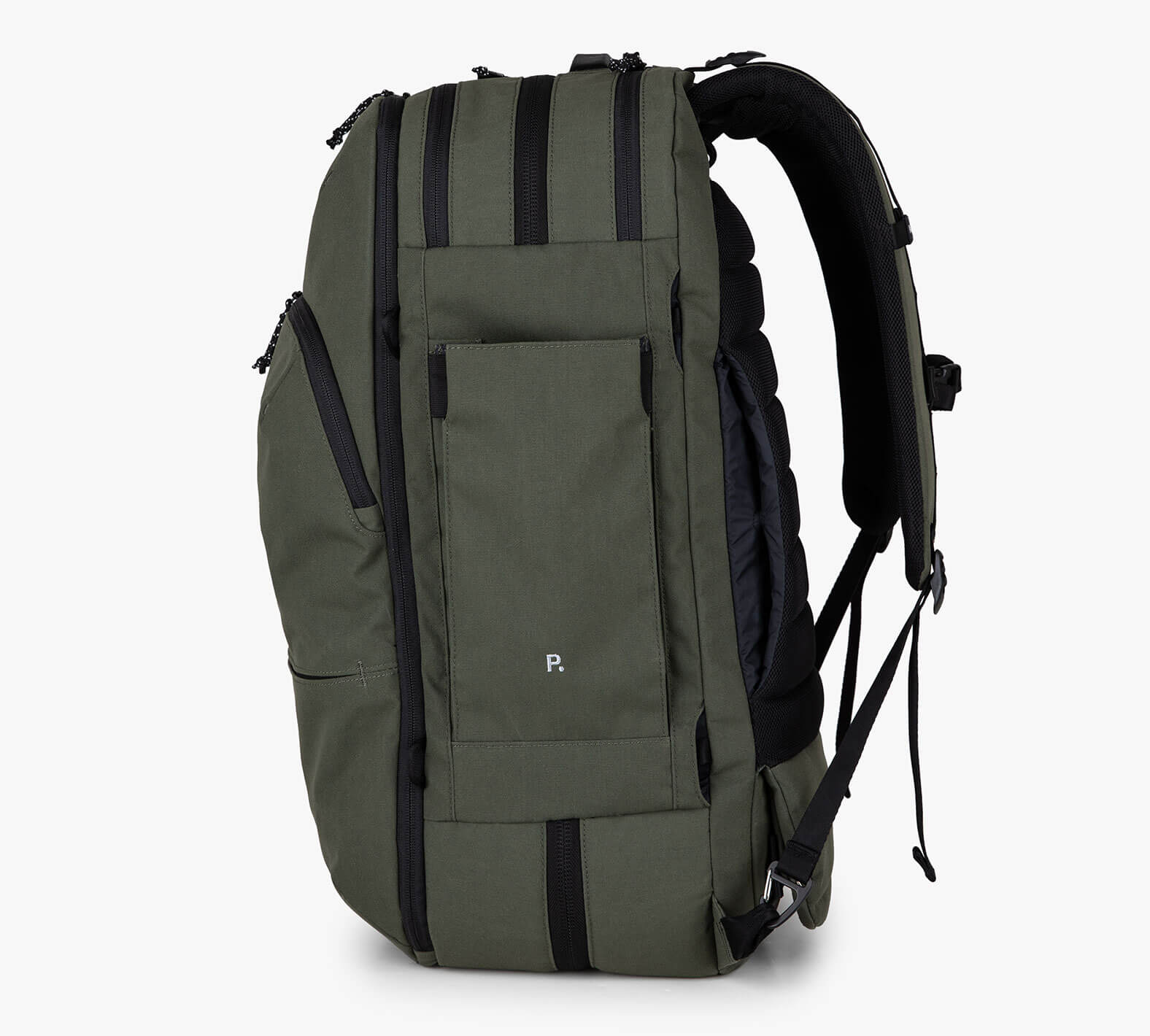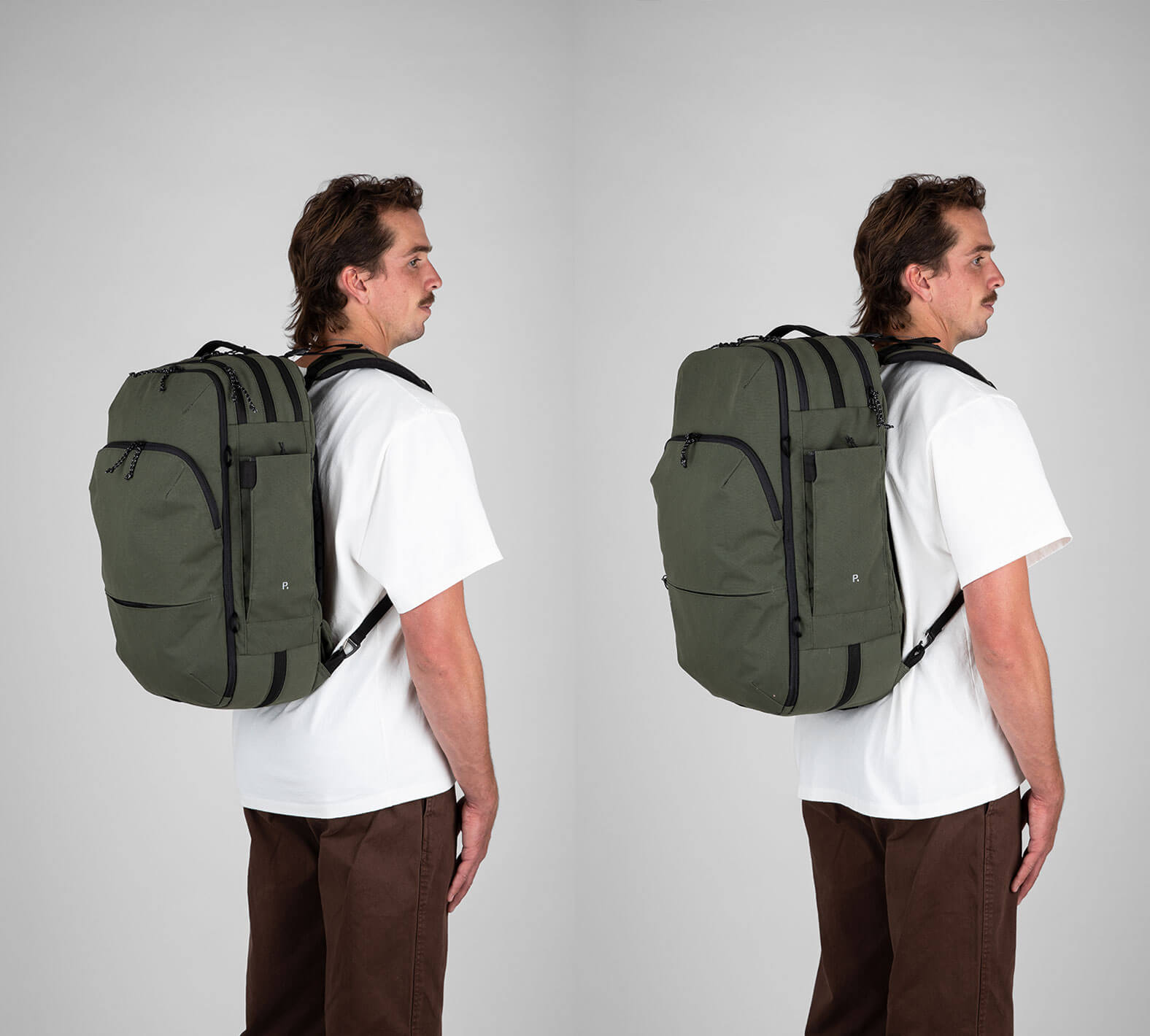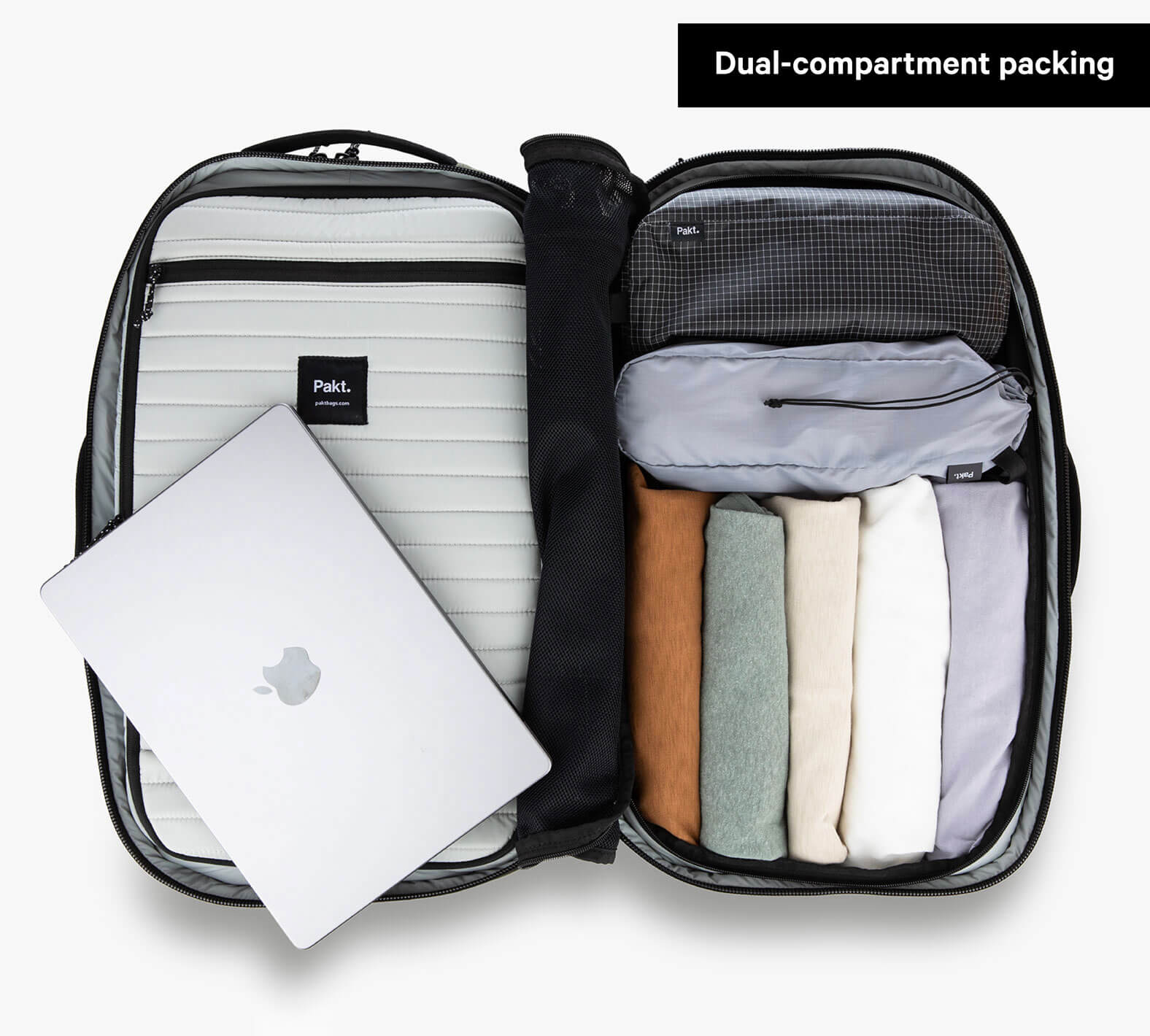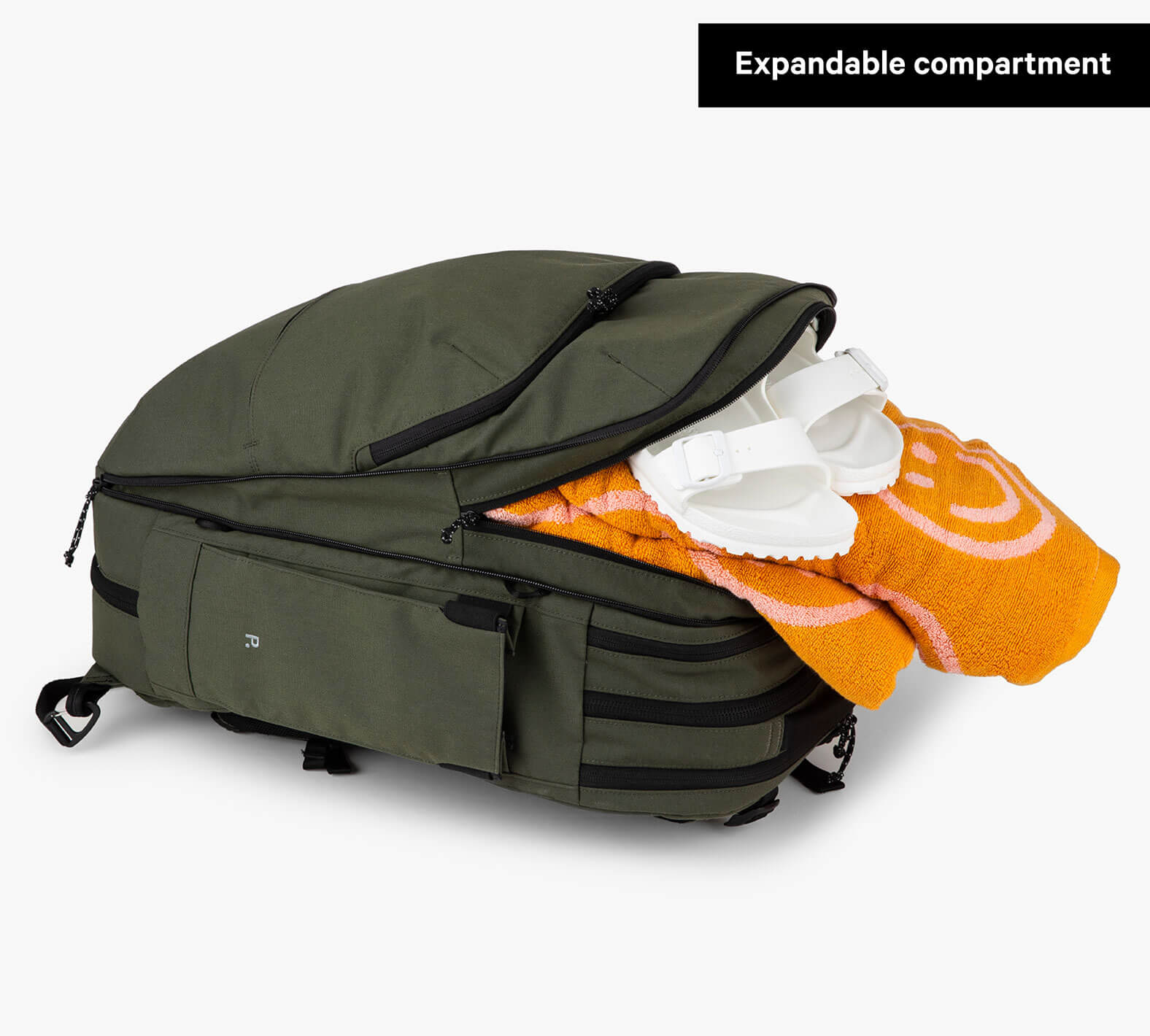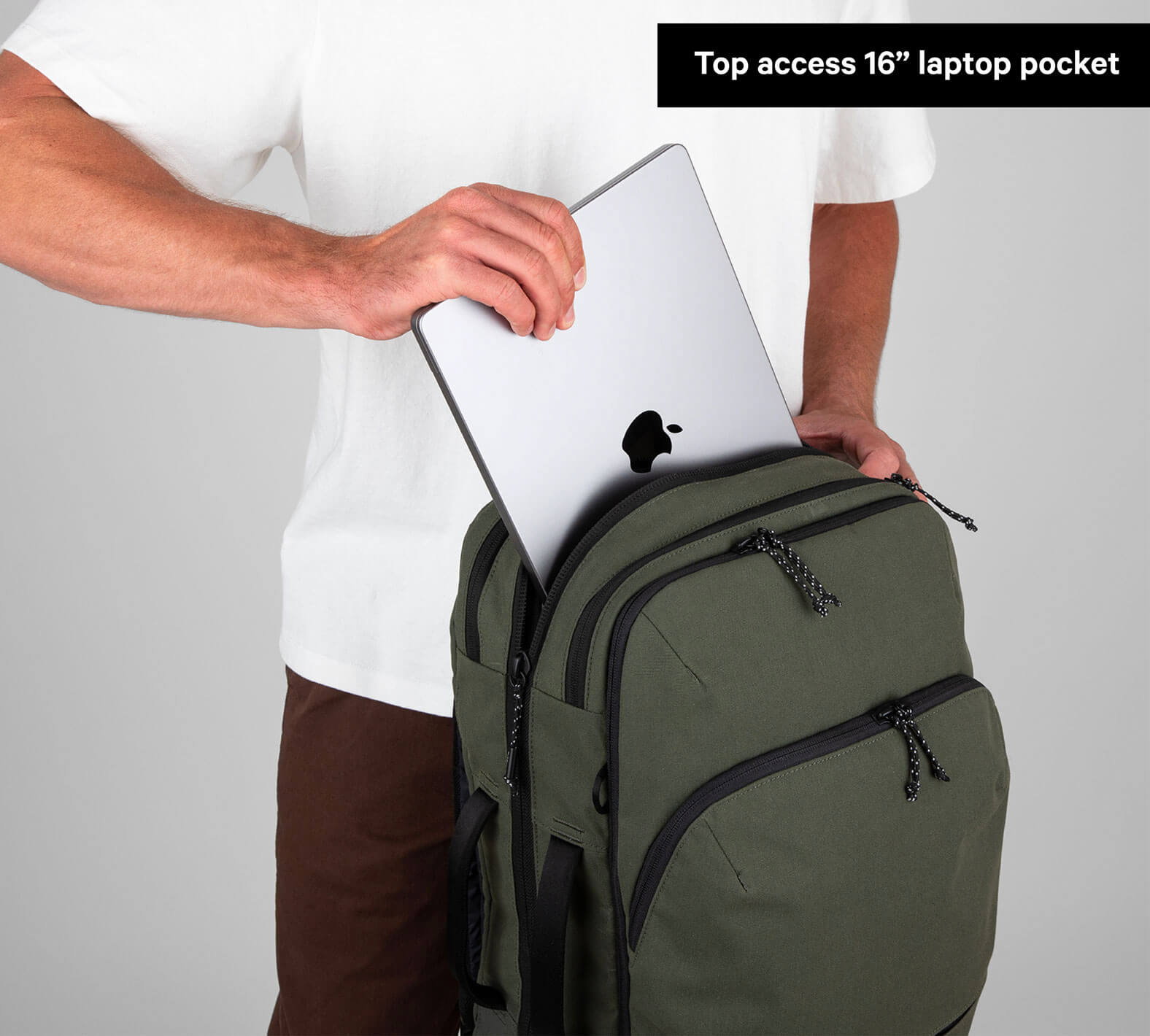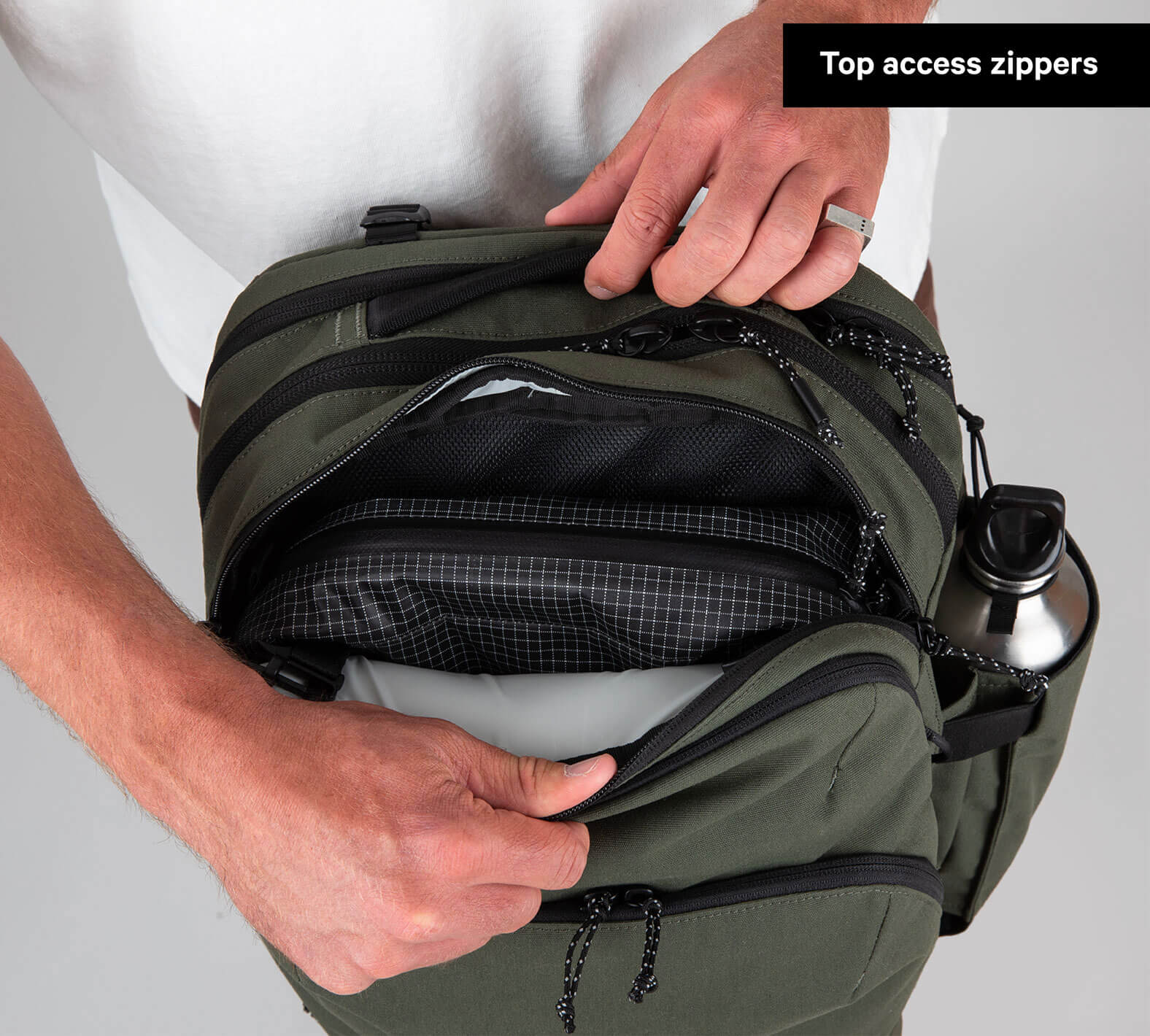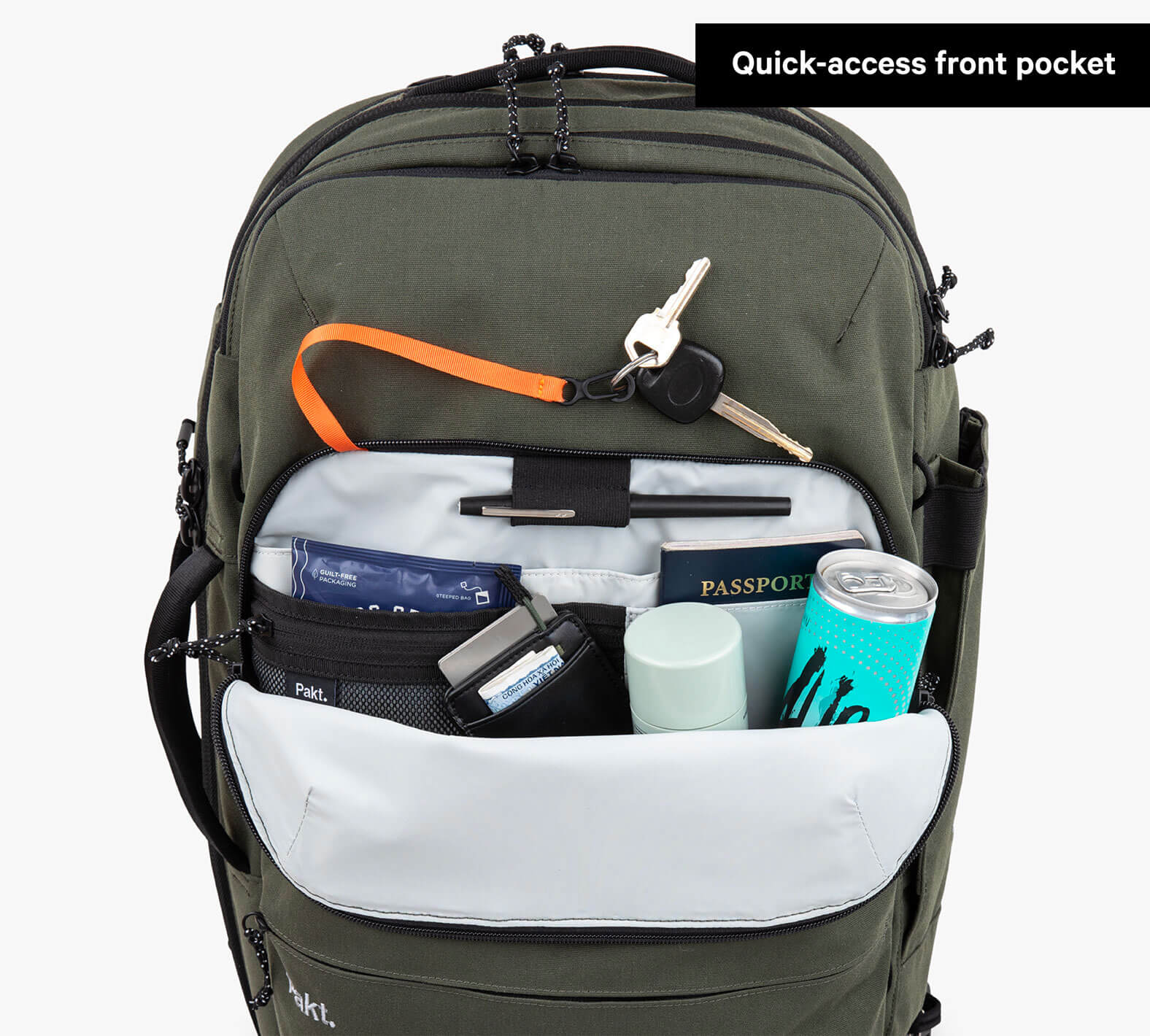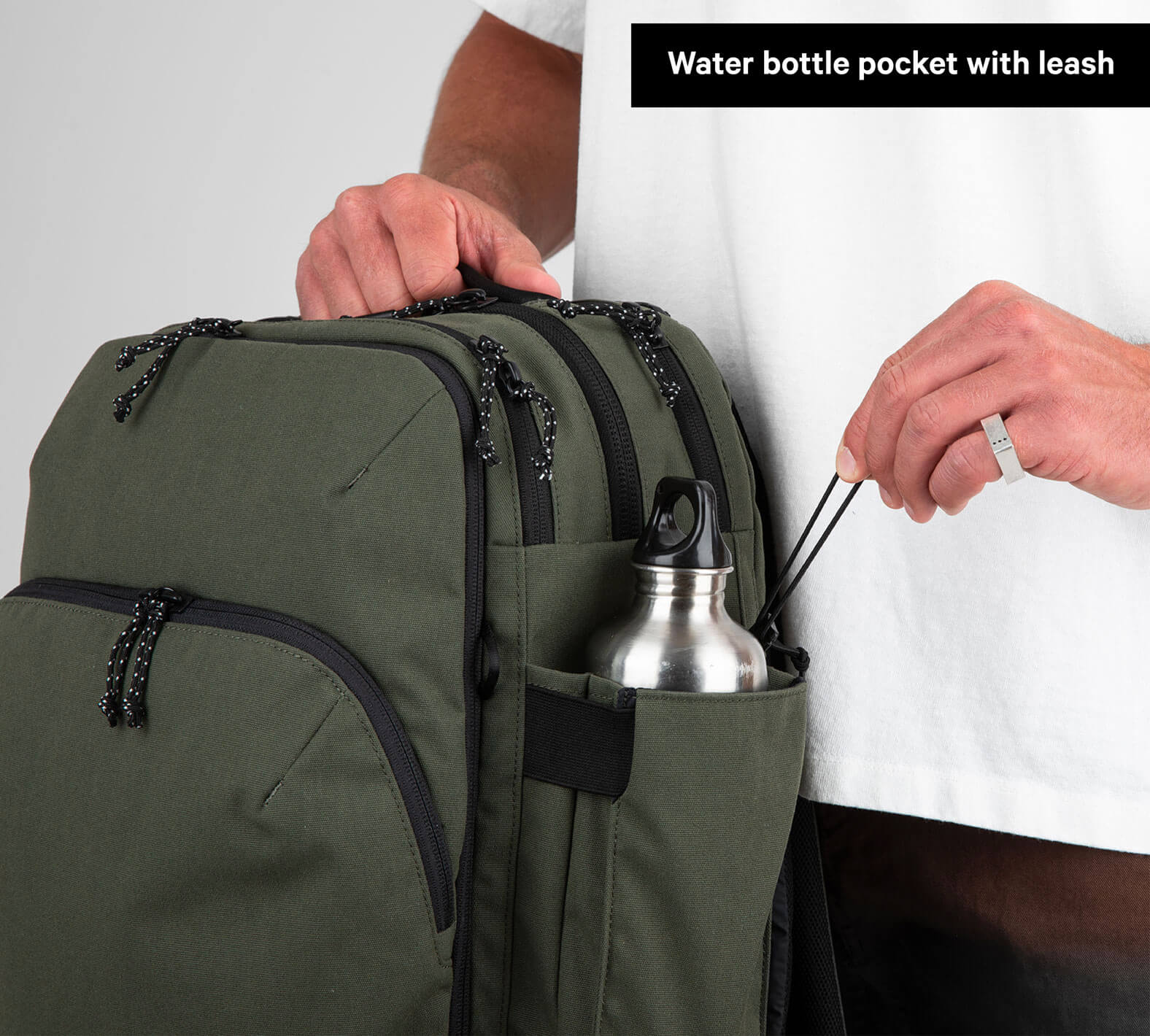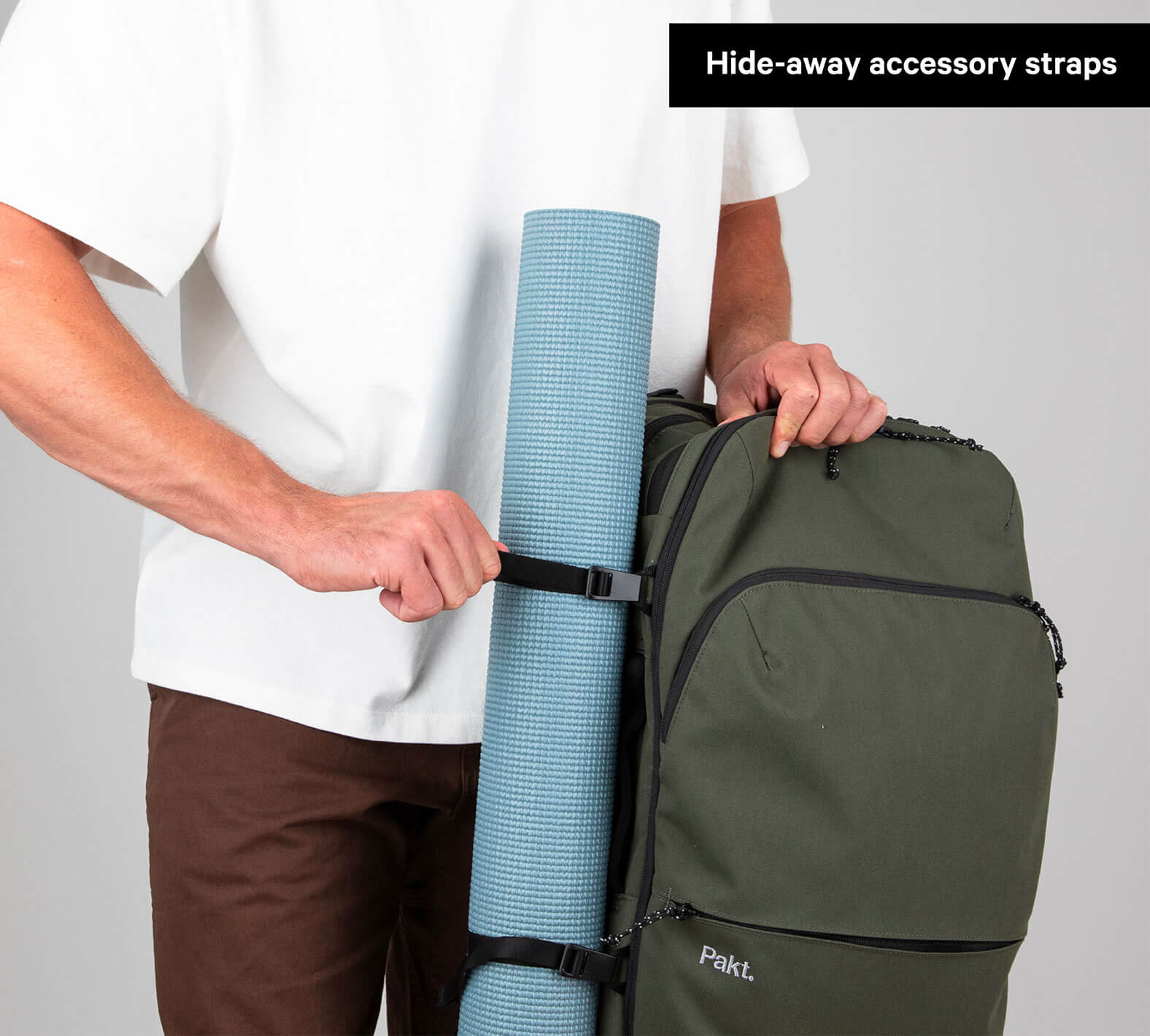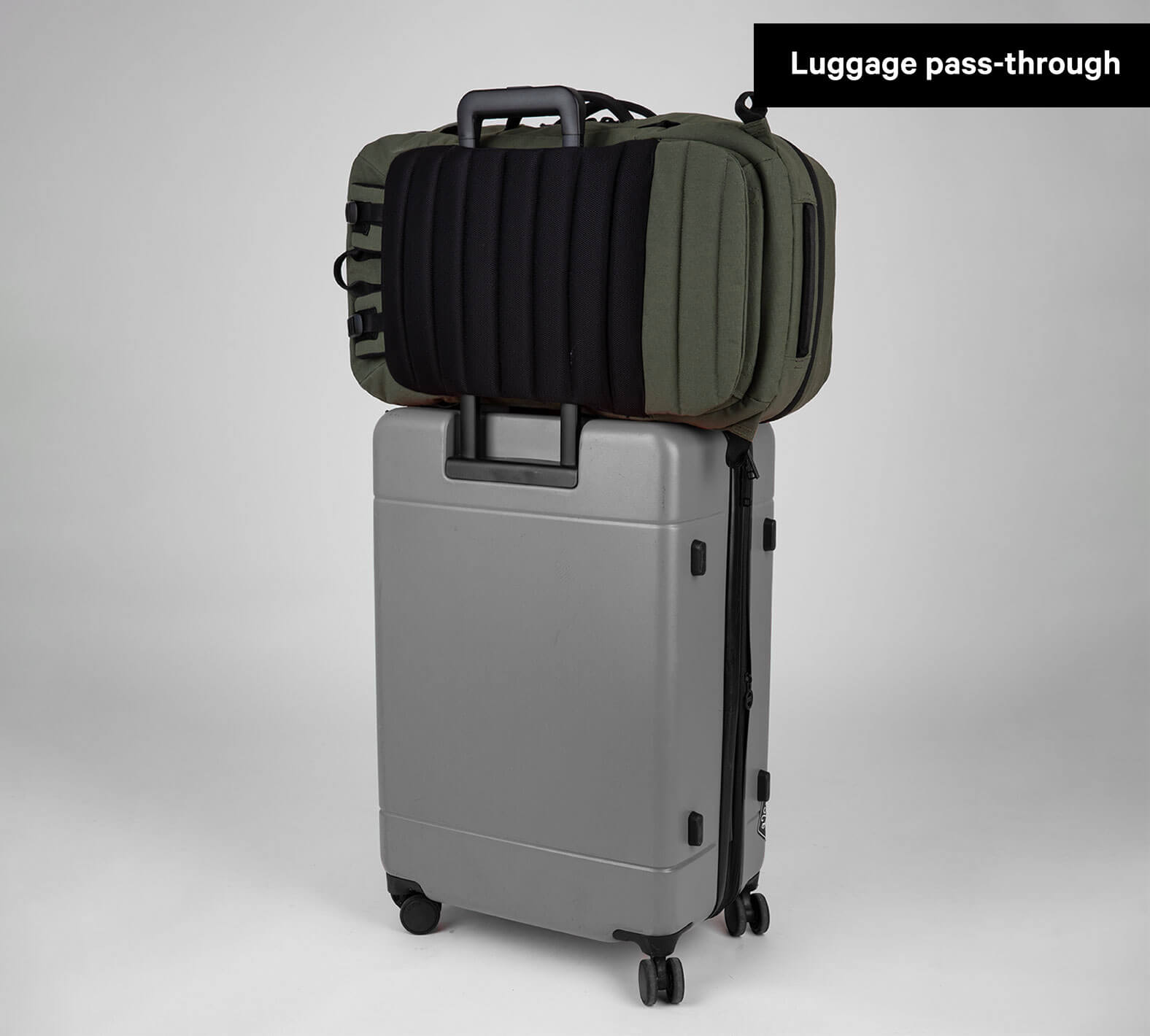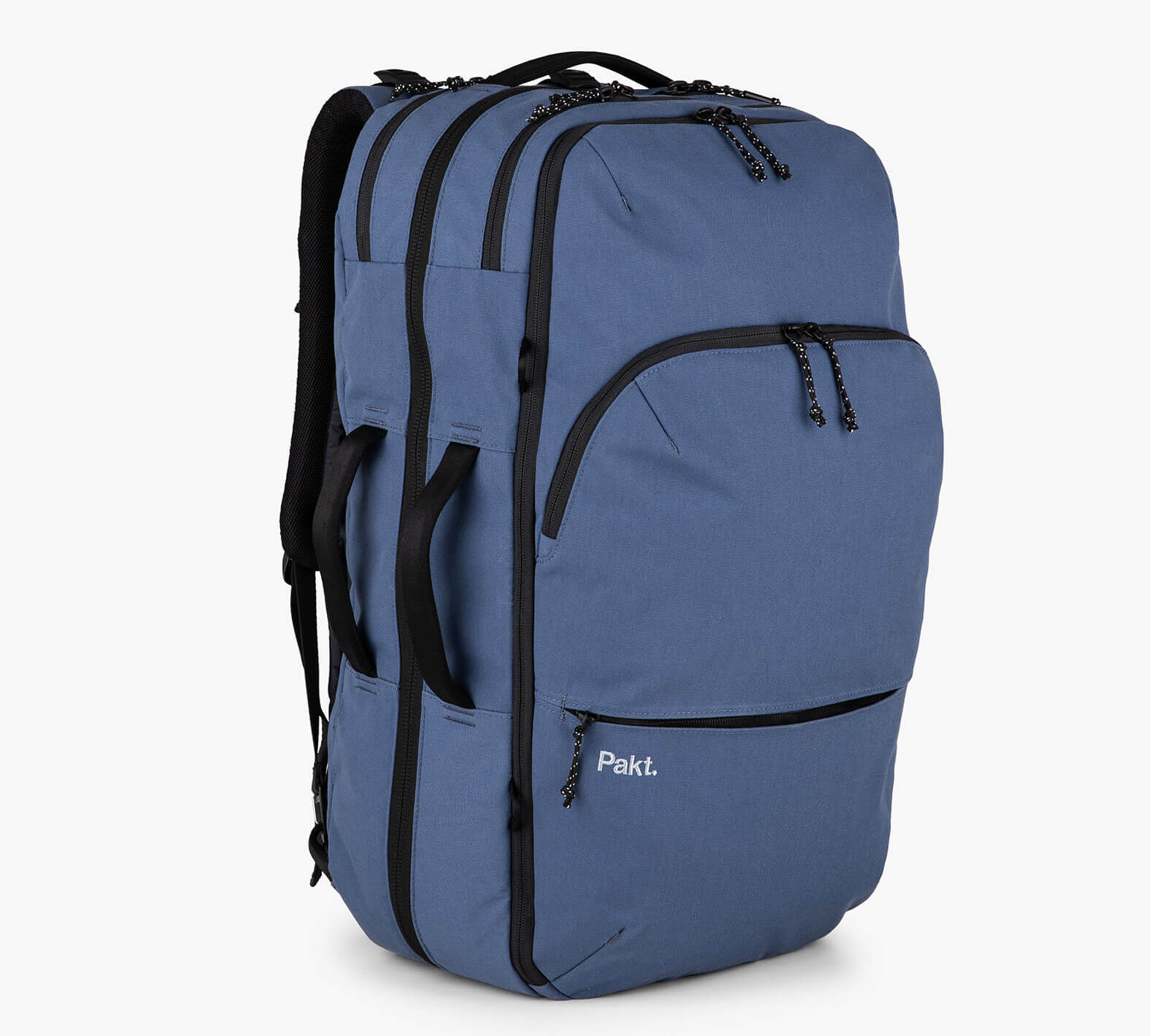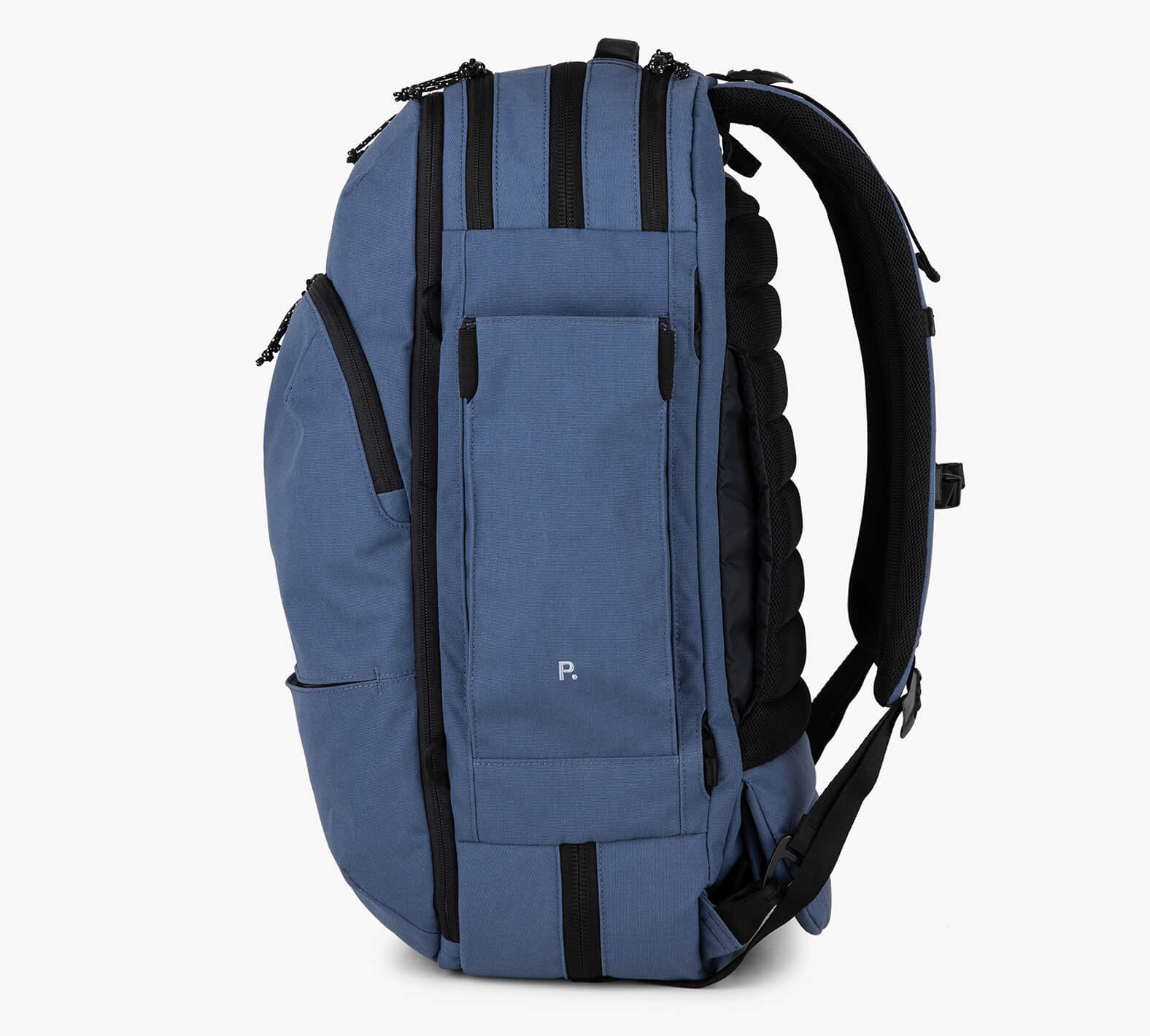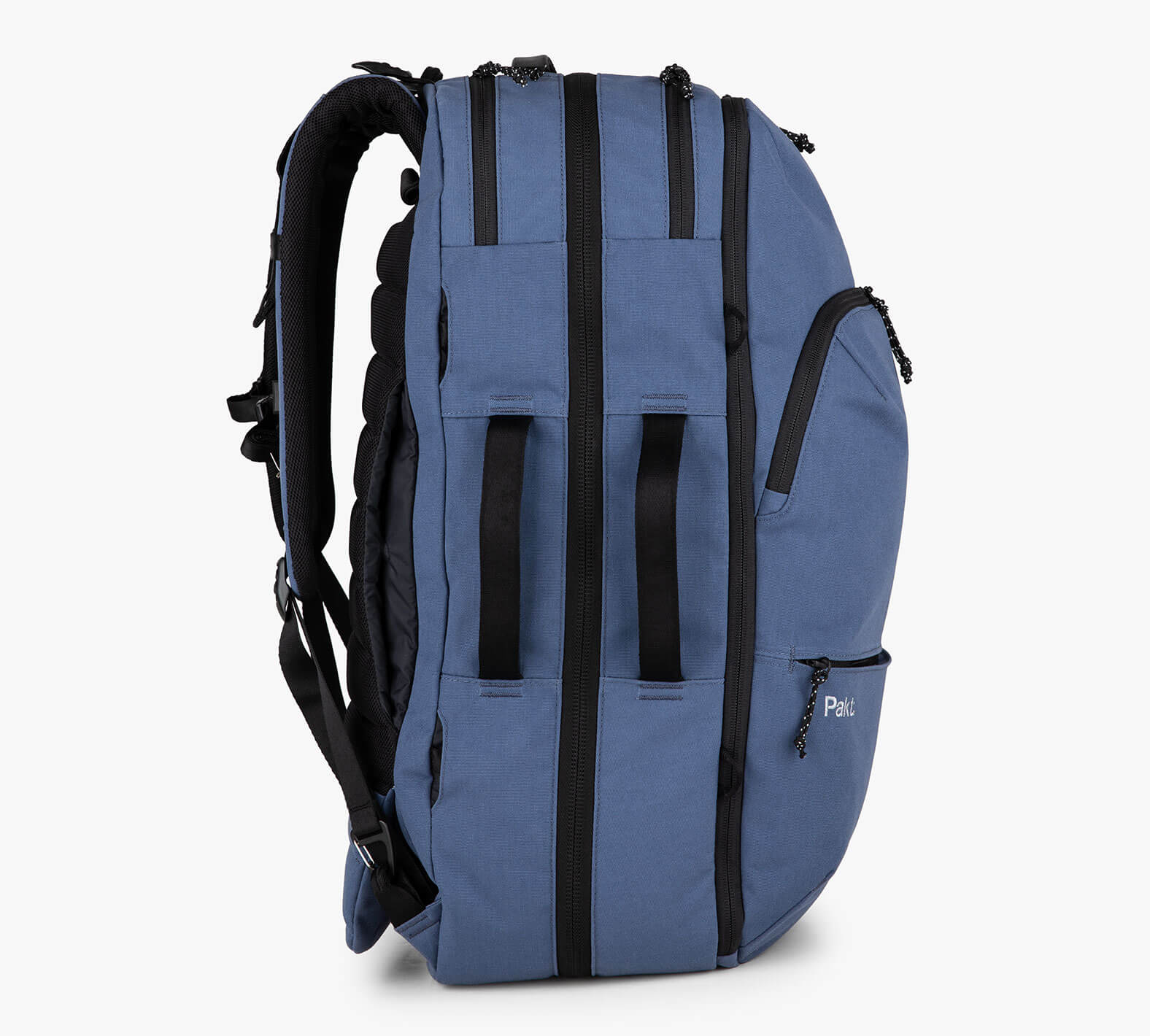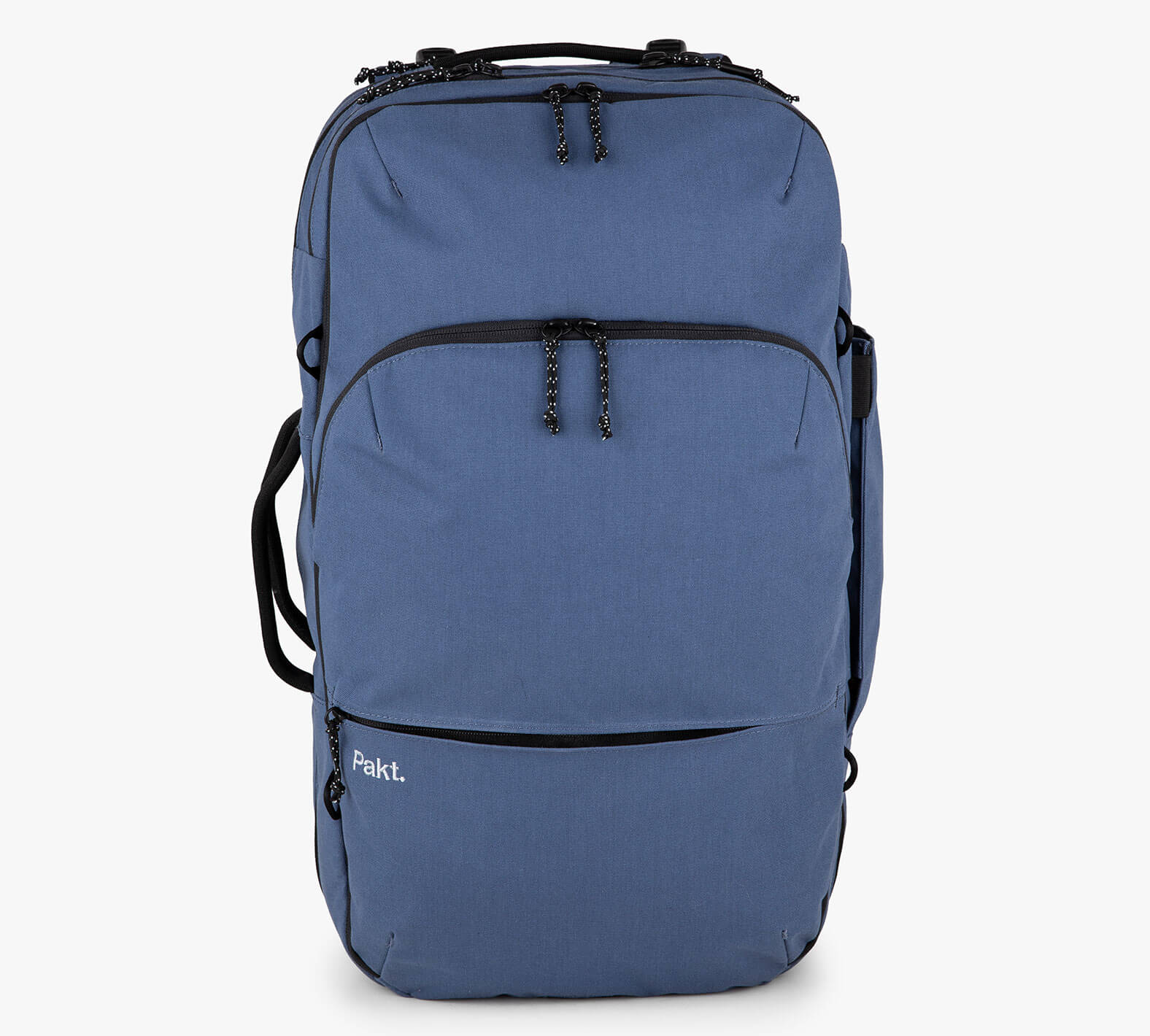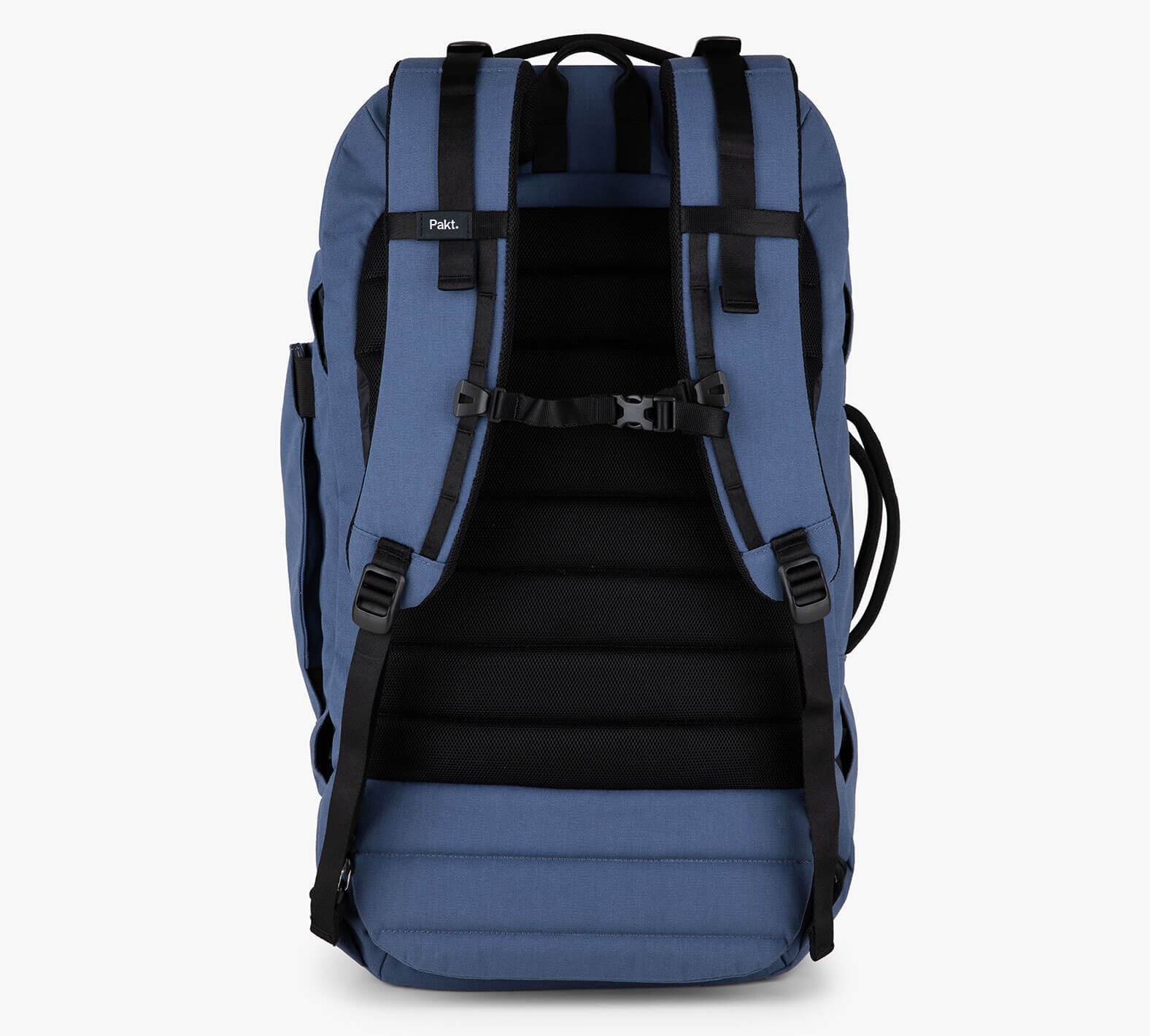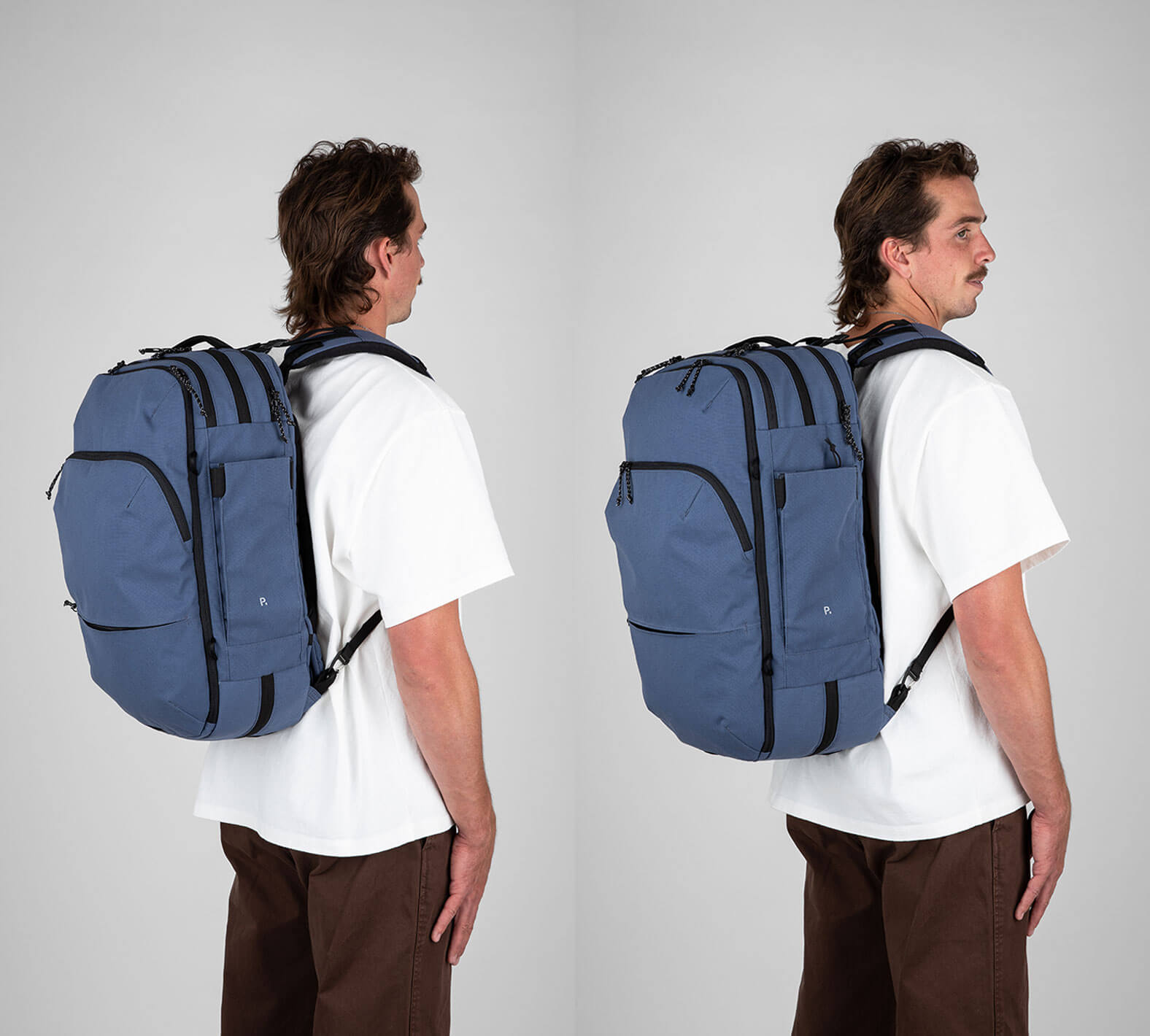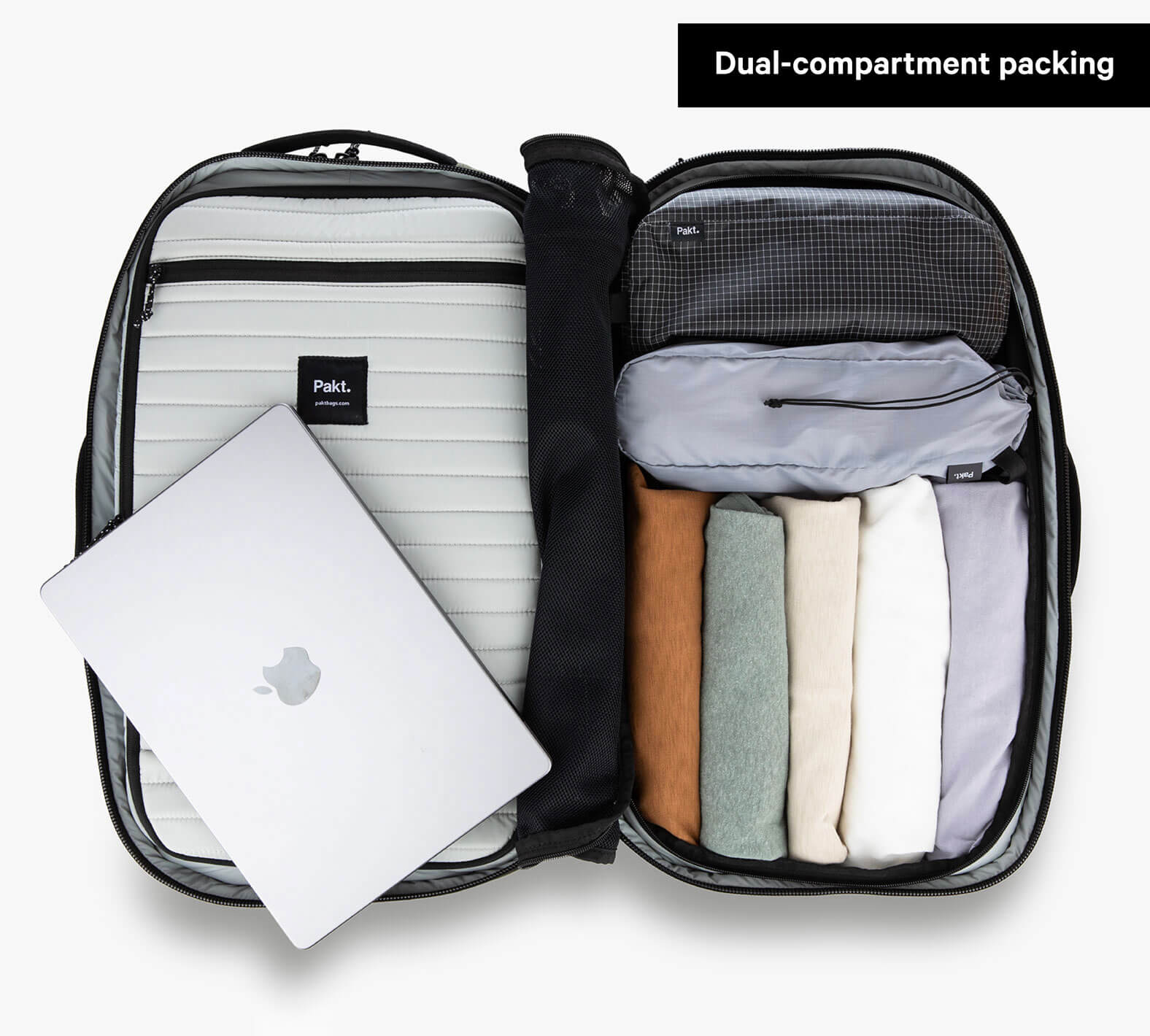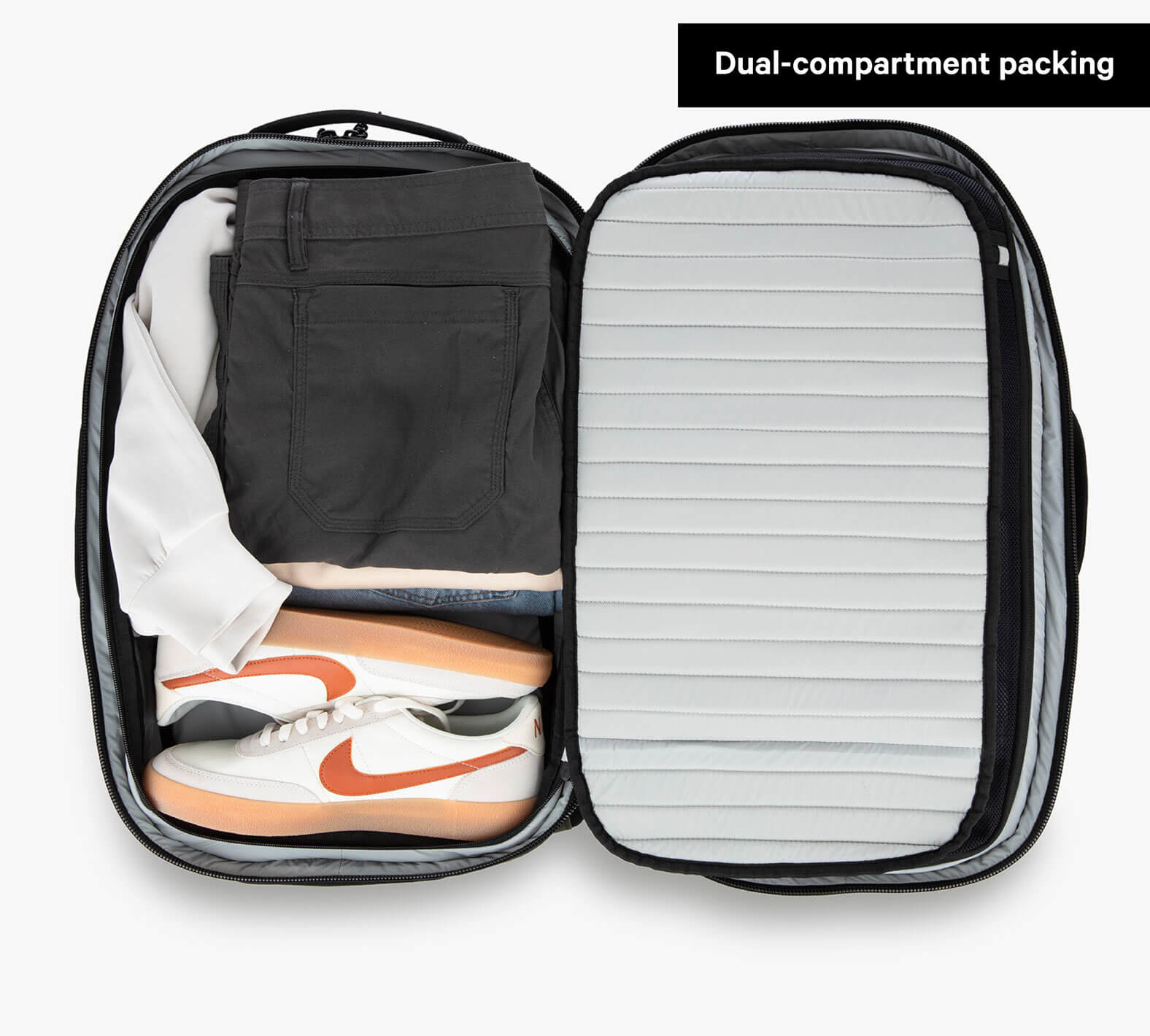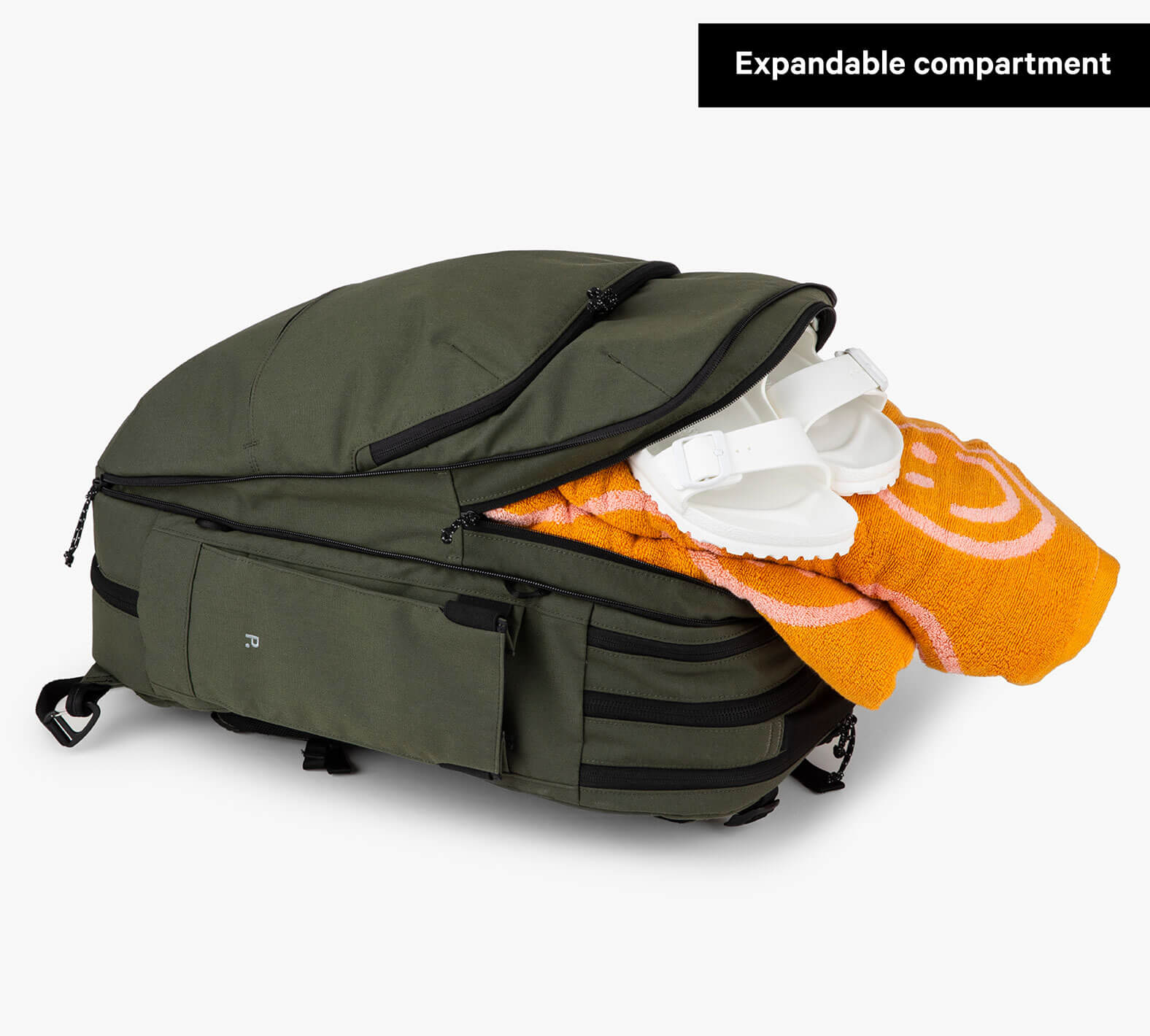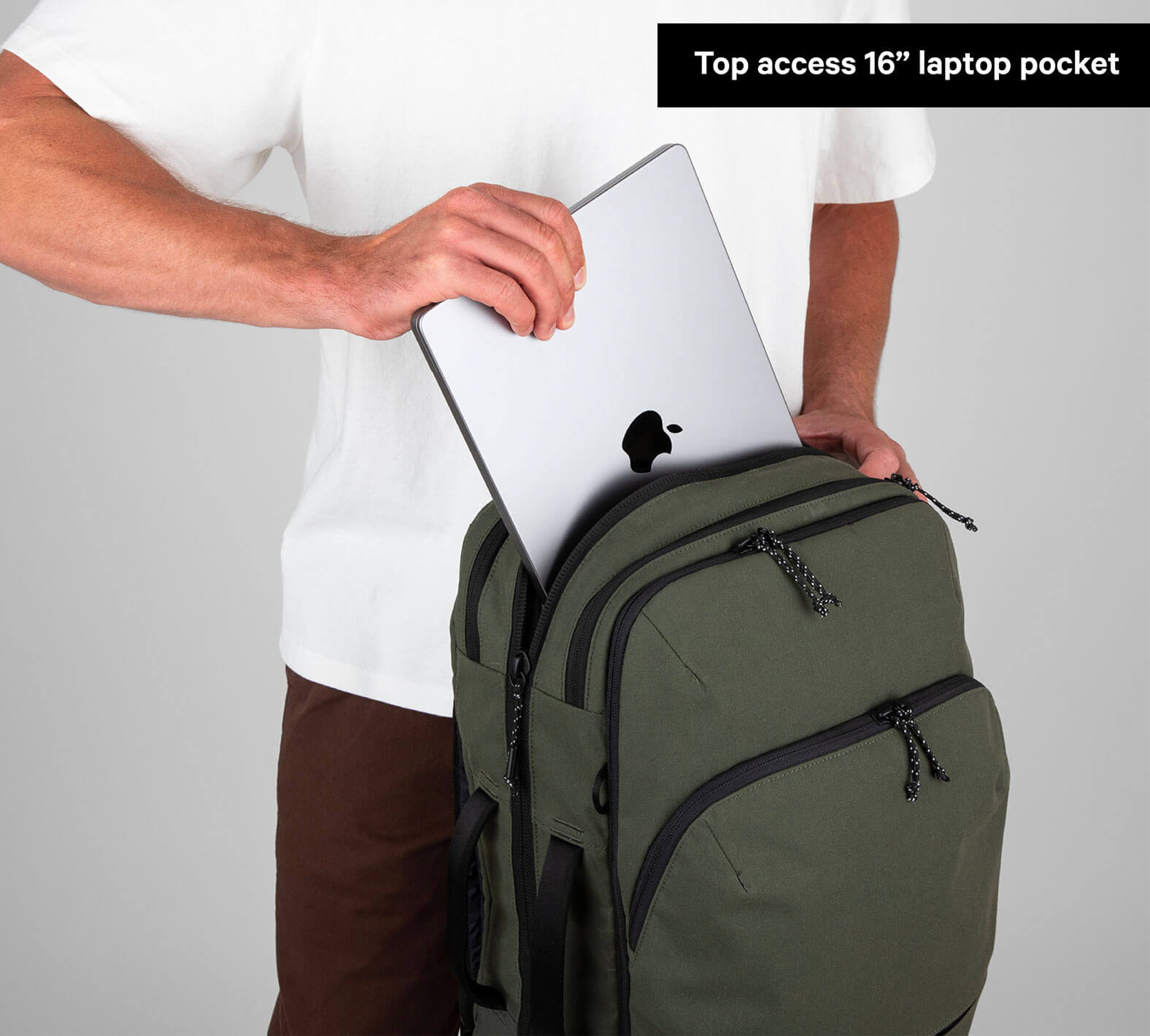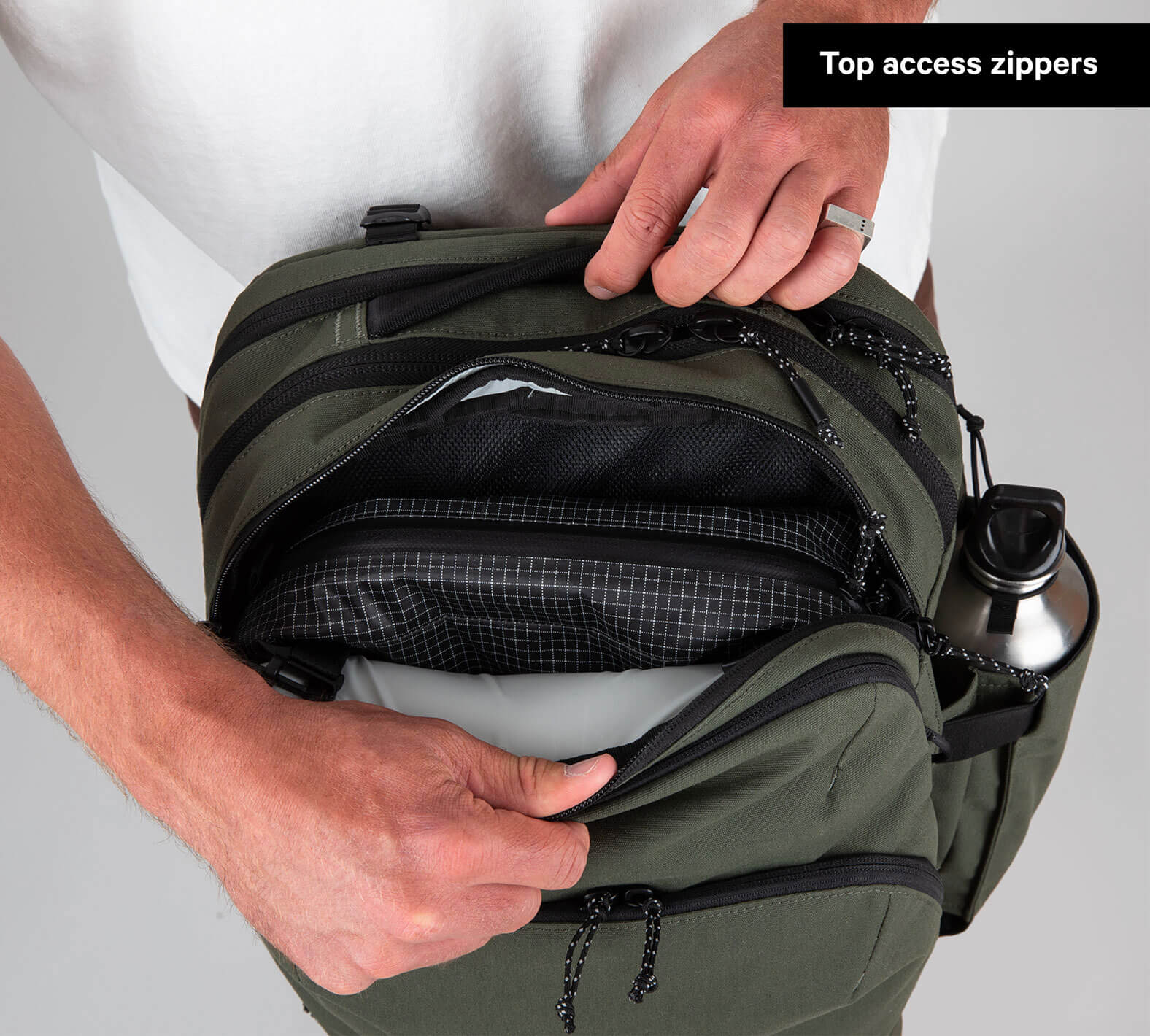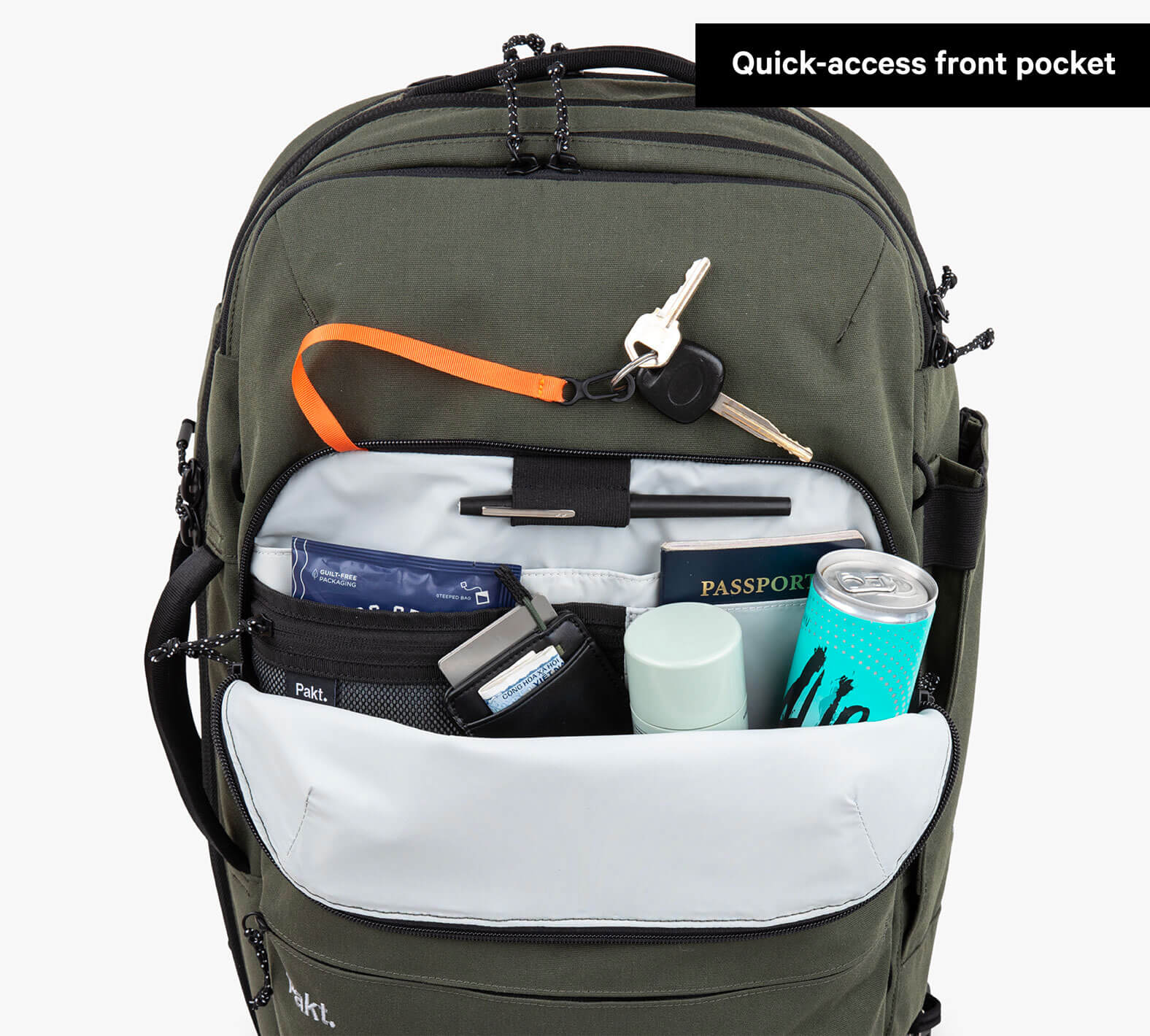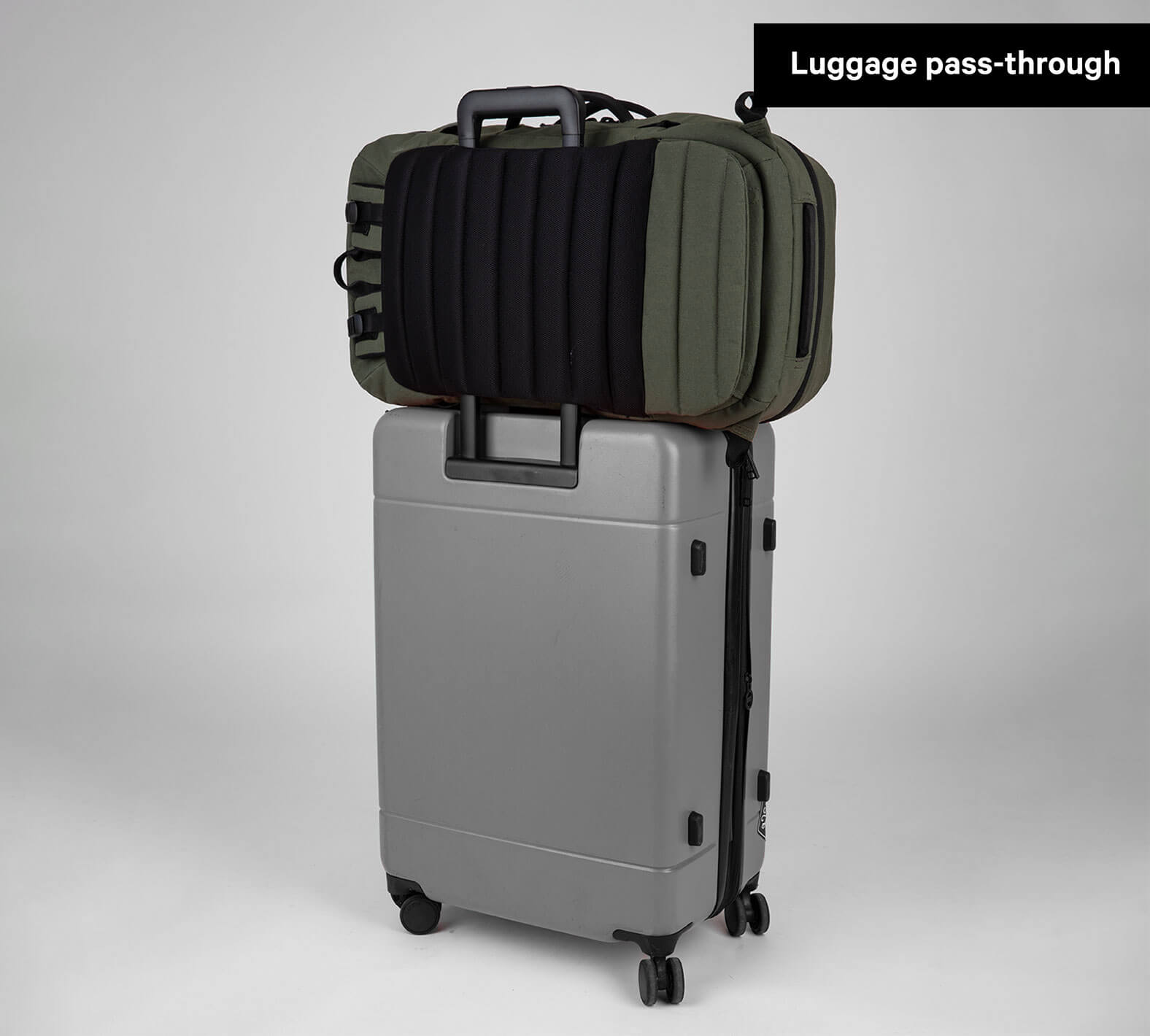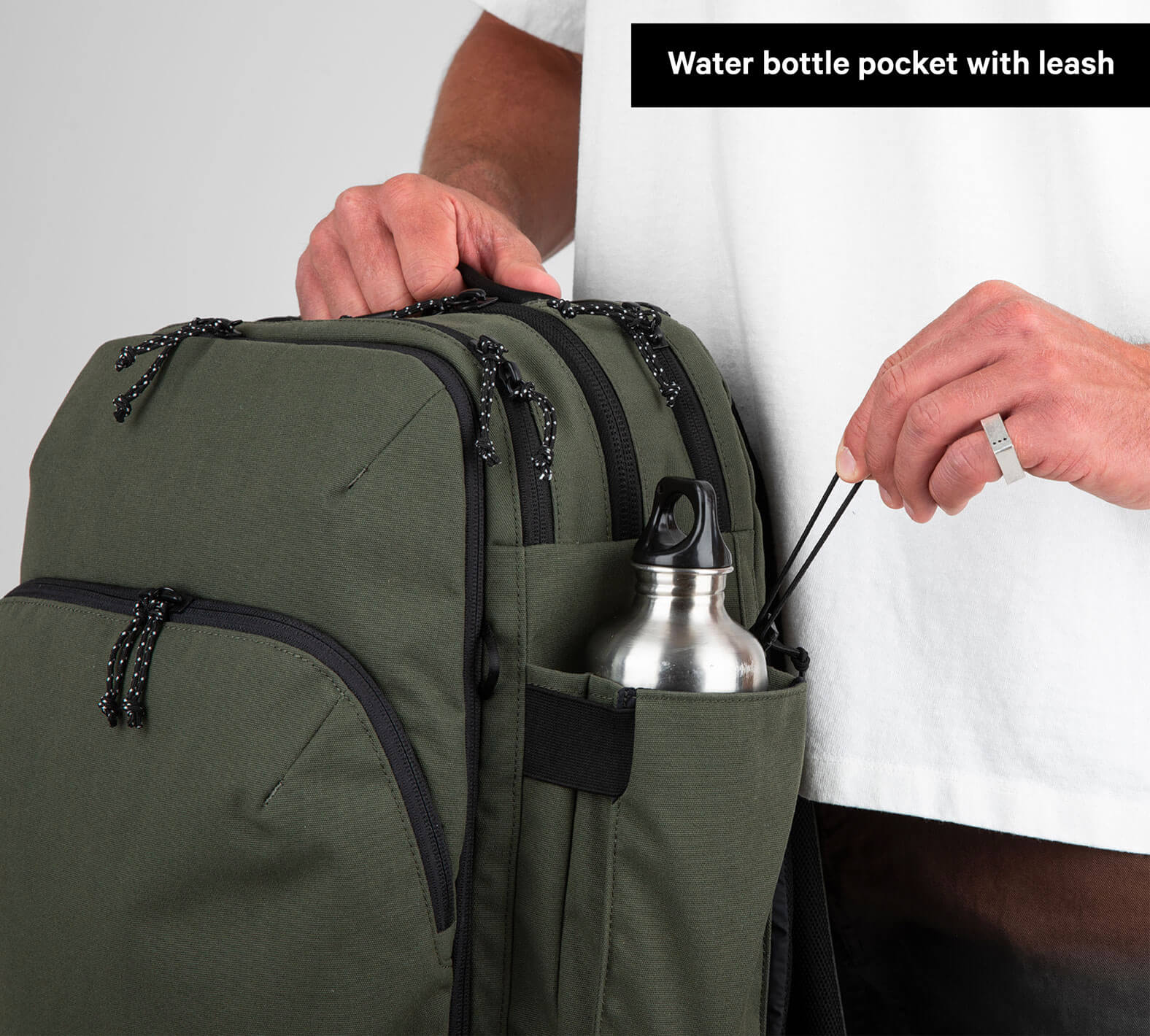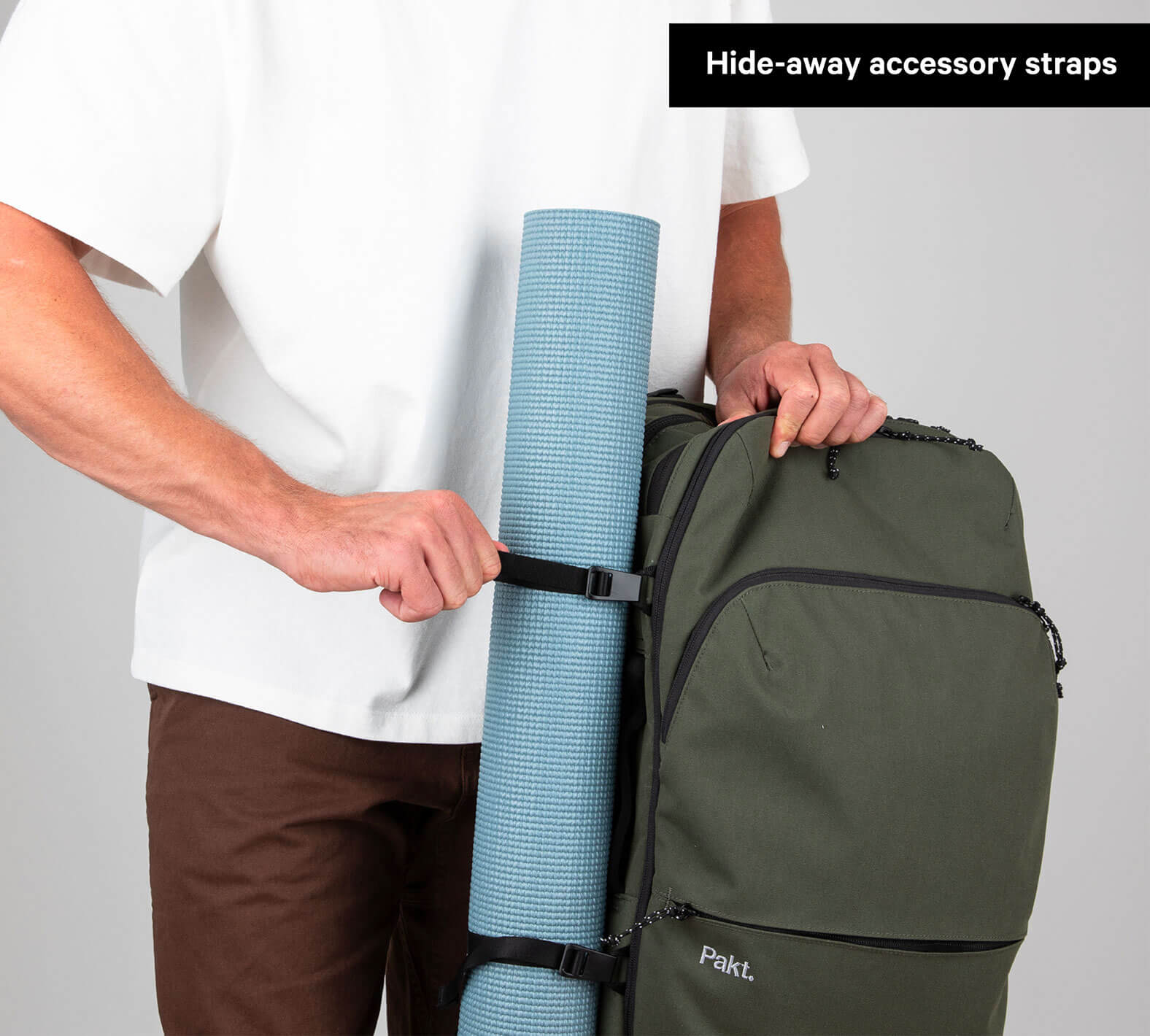 Version 2.0
Notify Me When Available
Carry-on approved
Choose from two sizes
Expansion slot adds an additional 10L-12L of packing space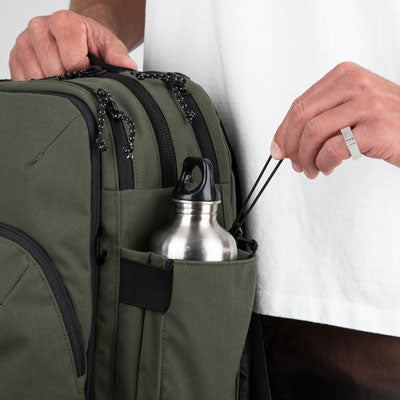 A spacious and deep exterior pocket fits a wide range of bottle sizes (even larger Nalgene bottles), and features an elastic leash to secure your bottle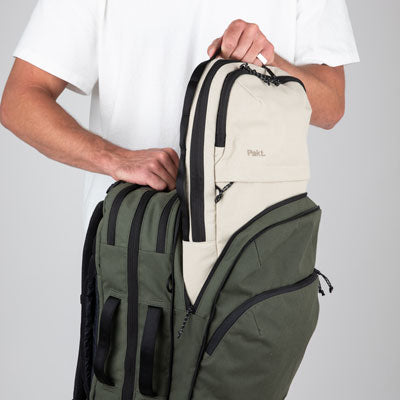 Extra packing capacity when you need it for souvenirs, shoes, or the new Everyday 15L Bag. See more about the system below.
Main compartment quick top access zips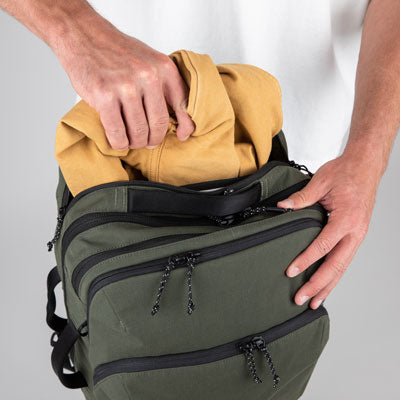 Easy access to anything in the main compartments while on-the-go without having to fully unzip the bag.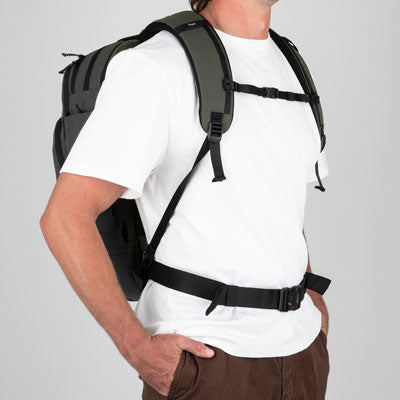 Premium padded shoulder straps and back panel, load lifters, adjustable sternum strap and a removable hip belt. Shoulder straps stow away if you need to check your backpack.
Easily slide the bag onto the handle of a rolling suitcase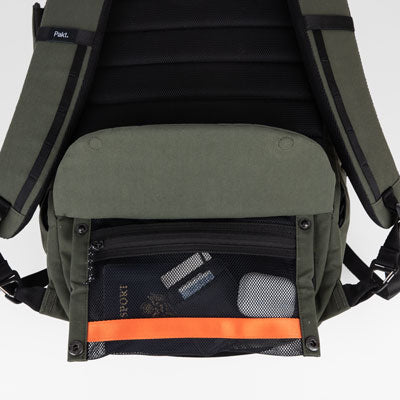 A Pakt fan favorite for years now, the clever TSA pocket makes getting through security a breeze by stowing your pocket items on your bag rather than using the grey x-ray bins.
The main compartment is divided into two, allowing you to pack each side with folded clothing for the same level of organization as a hard suitcase.
Quick-access exterior pockets
Two spacious pockets on the front of the bag for easy access to essentials while en route. The upper features zippered and mesh organization, a passport pocket, a pen holder, and a key leash. The lower pocket is a simple volume for bulkier items like chargers, small tech, or a book.
Daisy chain clip-in system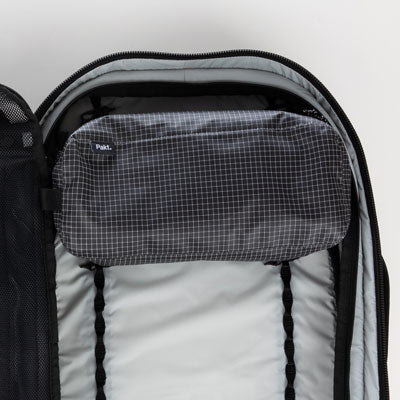 Attach optional pouches for ultimate organization and customization. The same daisy chain system is found in most new Pakt bags so you can move pouches from one bag to another.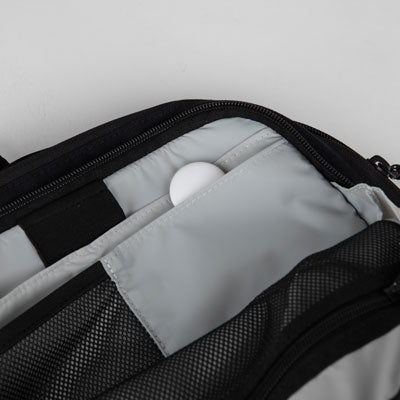 An AirTag pocket makes it easy to keep track of your bag, but its hidden placement makes it unlikely a thief would even know it was there.
Quick-access 16" laptop pocket
Padded laptop compartment is easily accessed while en route or at security.
A pair of barely noticeable, stowed accessory straps can be found on each side of the bag. Quickly deploy them when needed to attach bulkier items like a yoga mat, a puffy jacket, or tripod to the exterior of your bag.
Build your own carry-on system
Start by selecting your ideal backpack size, then build your perfect system with accessories that match your travel style.
Bundle and save. Spend $400 or more and get 10% off. Spend $600 or more and get 20% off.
NEW
Meet the 15L
So we stretched the definition of "one-bag travel" a little. Even hardcore one-bag travelers can benefit from a smaller everyday bag for work, gym, and exploring their destination.
The 15L Everyday Bag packs perfectly into the expansion pocket of the new Travel Backpack. Low on bulk, but big on features.
Hustle through the airport with one bag, and separate the two effortlessly when you're ready to take your seat. All your essentials will be on hand and under your seat in the 15L, while your Travel Backpack can be stashed quickly overhead. At your destination, use it as a daily carry for coffee runs, hikes, or bike rides.
Removable water bottle sleeve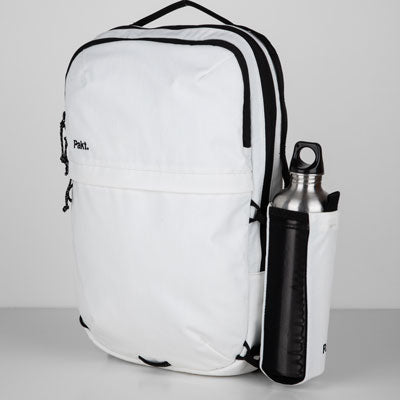 Attaches to the exterior via side loops
Two spacious pockets on the front of the bag for chargers, small tech, and personal items with a passport pocket, pen holder, and a key leash.
Carabiner attachment loops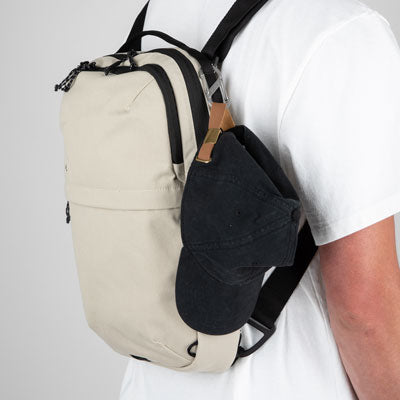 Attachment loops for clipping on hats, neck pillows, or other items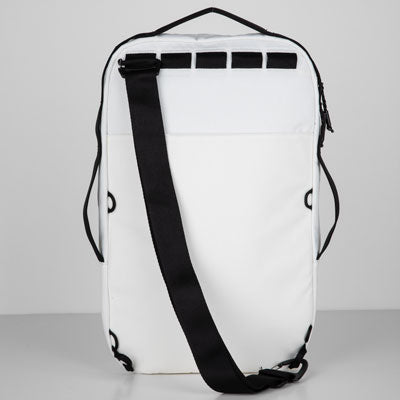 This versatile bag can be worn as a cross-body sling or a backpack, with 12 different strap configurations to suit any carry preference.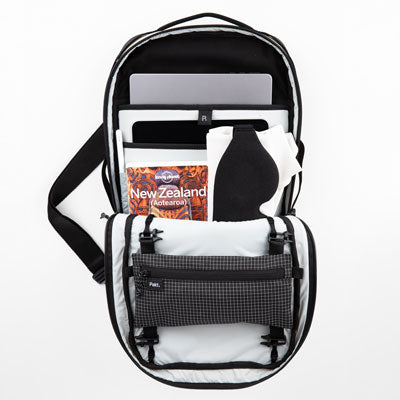 Padded 16" laptop pocket, plus a pocket for a tablet, e-reader or analog tools. A low profile design with plenty of space to pack a book and sweater, or other daily essentials.
Daisy chain clip-in pouch attachment system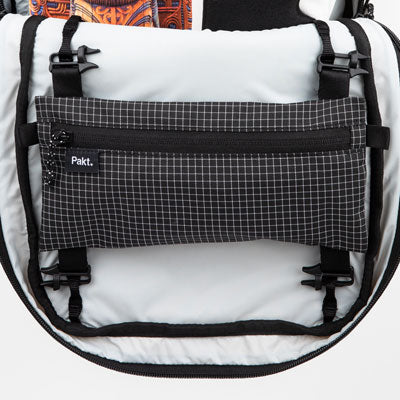 Attach optional pouches to the daisy chain system for ultimate organization and customization. The same daisy chain system is found in most new Pakt bags, so you can move pouches from one bag to another.
NEW
Packing accessories
Streamline your system with organization options that complement any Pakt bag – creating the ultimate travel ecosystem to make you a packing pro.
Shipping & delivery
We ship to the US, Canada, Australia, UK and more. Check out the full list of countries that we ship to here.
The first 500 unites of each size of the Pakt Travel Backpack will be shipping in September, and regular pre-orders will ship in November.
Before checking out, you will see whether or not you can expect your bag in September, or November.
The Travel Backpack
The dimensions of the Travel Backpack are
35L
55 x 32 x 21 cm; 21.5 x 12.5 x 8 in
4.1lbs
45L
60 x 33 x 24 cm; 23 x 13 x 9 in
4.4lbs
If packed lightly, and depending on the airline, you can sometimes get the 35L under the seat in front you. We have also had the bag pass as a personal item on many budget airlines like Spirit and Frontier.
Both sizes meet the carry-on dimensions for most commercial airlines, but we recommend double checking before your trip.
The expansion gusset adds 7 cm of depth to both bags.  Width and height remain unchanged.
Yes, the Everyday 15L Bag fits into both size Travel Backpack.
There is a water bottle pocket on the side of the bag that will hold "just about anything" (according to the designer). A 32oz Nalgene with a 3.5" diameter fits comfortably in this pocket.
Timeline
The Travel Backpack, 15L Sling, and packing accessories are all in production and available for pre-order. Take a look at our estimated timeline for more details on when you can expect your order:
Stay up-to-date
Project Updates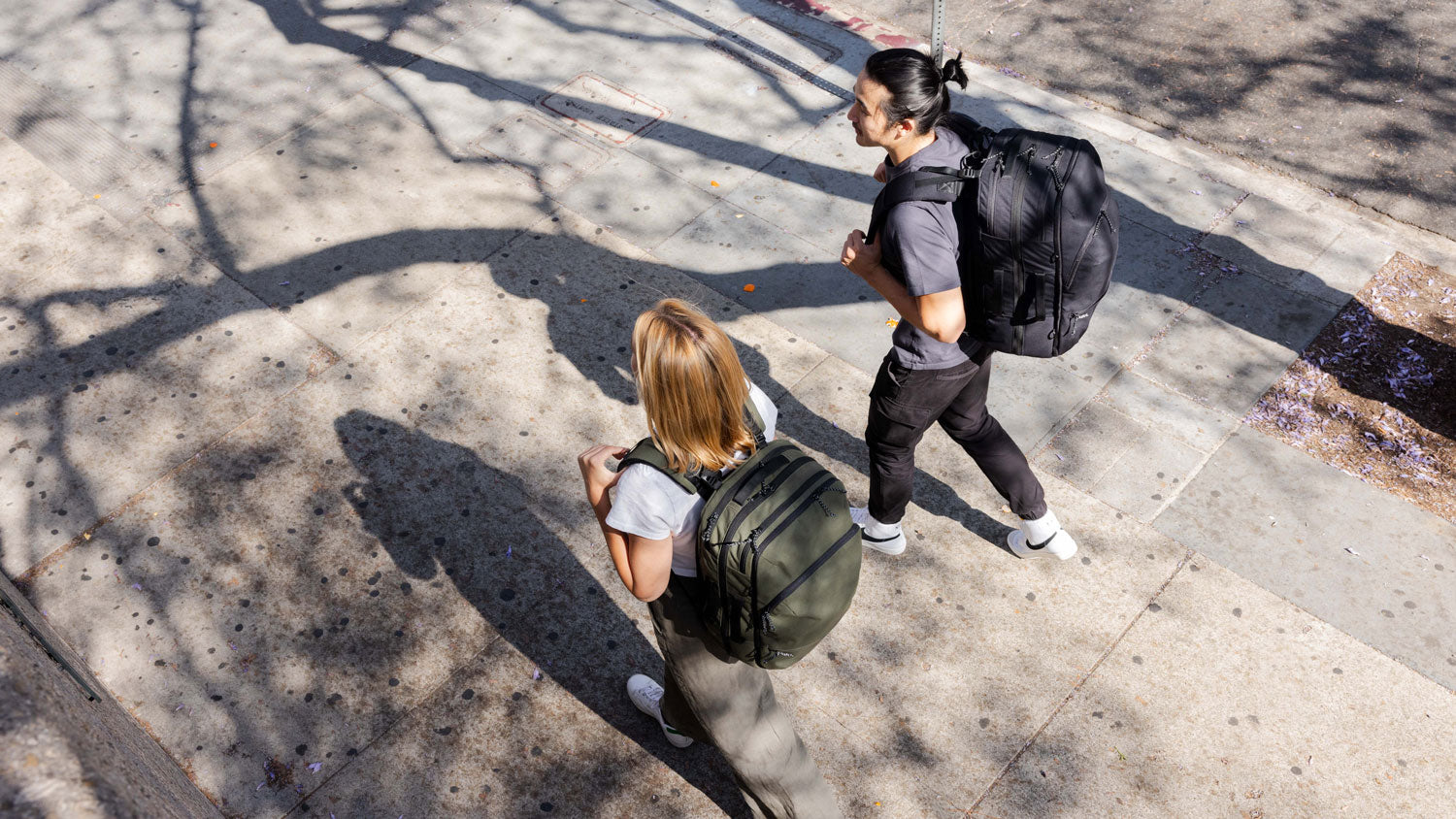 The new Pakt Travel Backpack is here! Let's take a look at the differences between the first version of the best-selling Travel Backpack verses the new, updated version.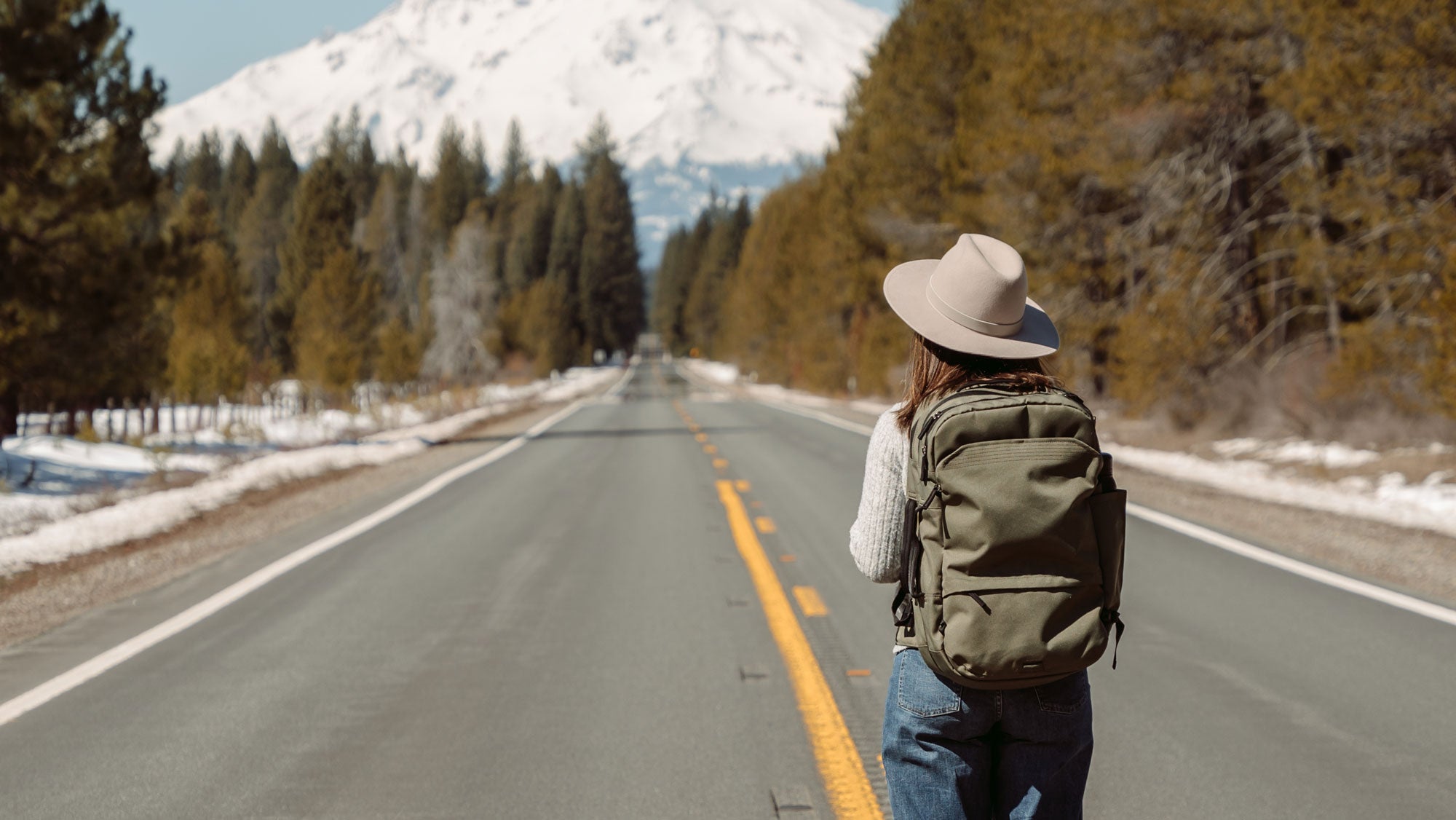 We're proud to announce the all new community resale program, rePakt, where our community can now buy and sell used gear. Got something to let go of? Keep perfectly good bags traveling the globe for years to come, and get Pakt store credit or cash in exchange.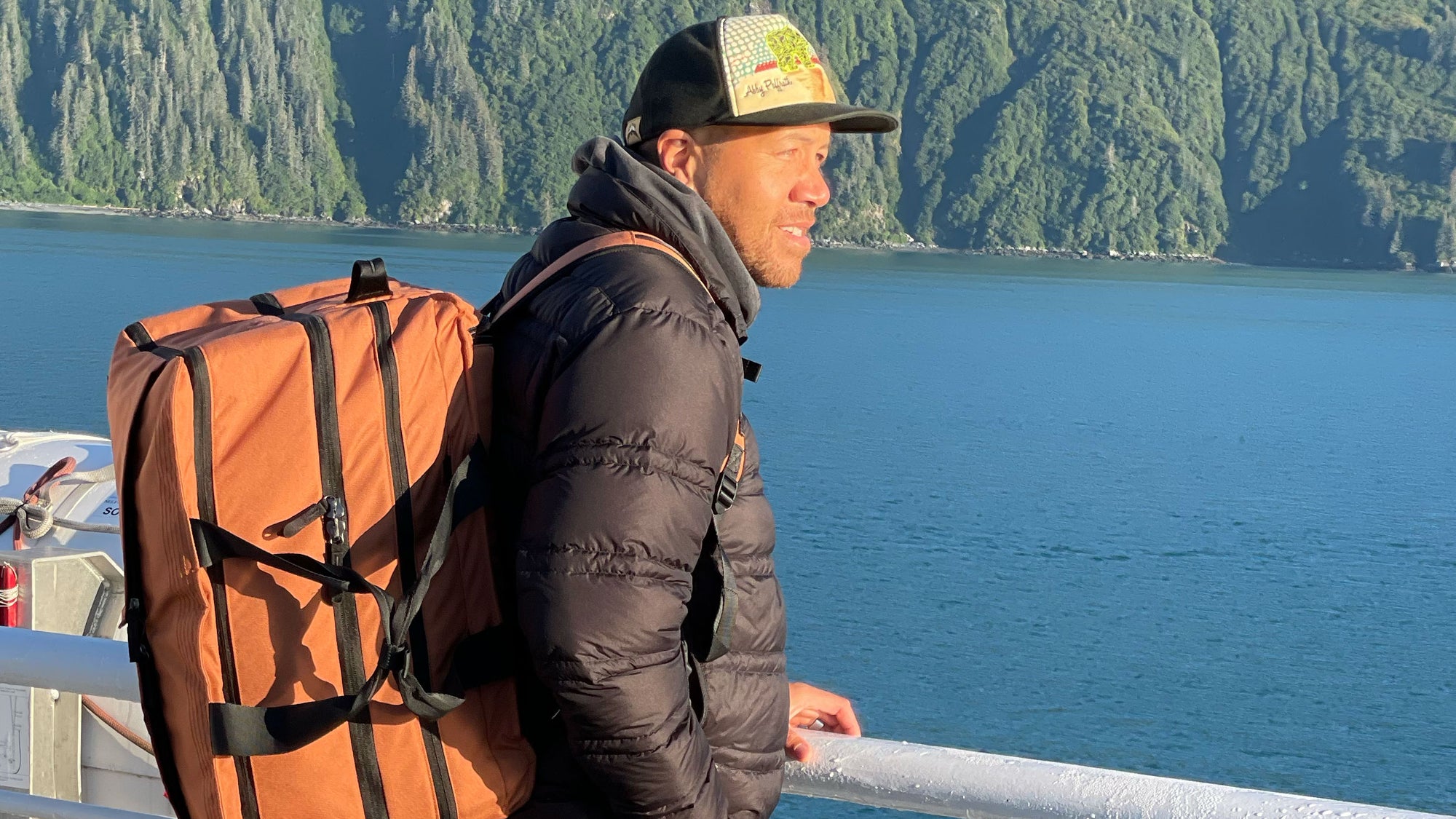 As a designer, I enjoy creating travel gear, but the most exciting design project on my plate right now is building a company that raises the bar around how business is done.