Free US Shipping
Travel Mug
Notify Me When Available
The Pakt Travel Mug keeps your beverage of choice the perfect temperature for longer and it seals securely, making it the perfect commute or adventure companion. When open, drink from the Travel Mug as you would any other cup– there's no sippy-hole to find while you're on the go. 
16 oz / 475 mL

Leak-proof 

Vacuum-insulated double-walled construction keeps drinks hot 8 hours, cold 24 hours

Stainless insulated lid increases efficiency

BPA free and dishwasher safe

Fits into most cup holders
#ffffff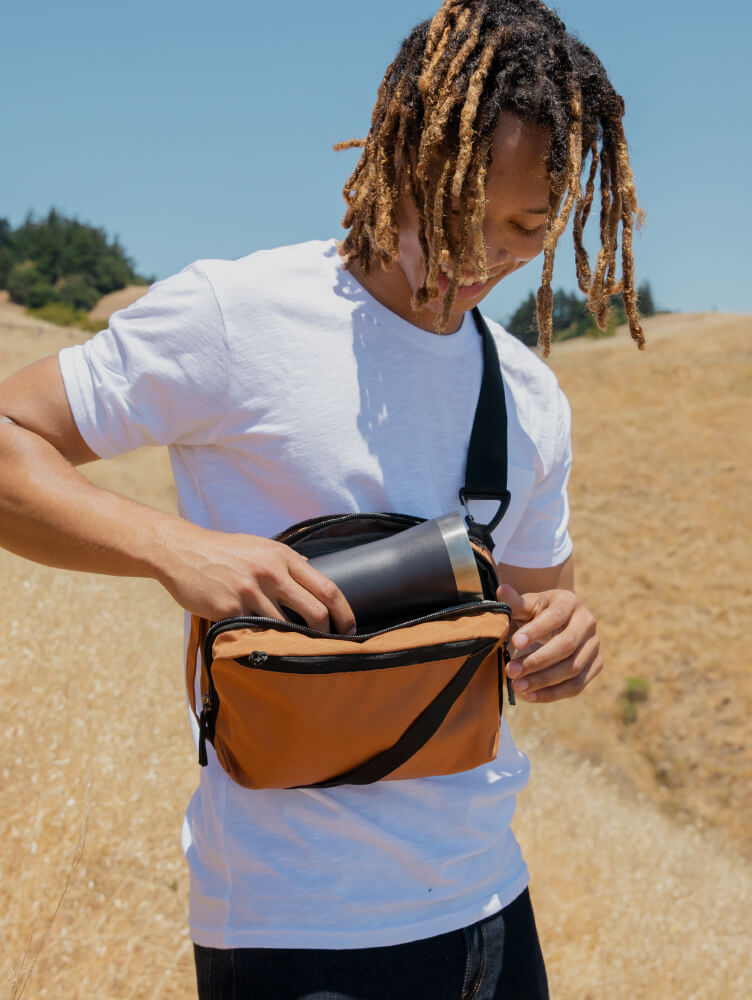 Your go-to when on-the-go
Stash a full Mug without worry. The lid seals down securely so there are absolutely no leaks, even when it's upside-down in your bag.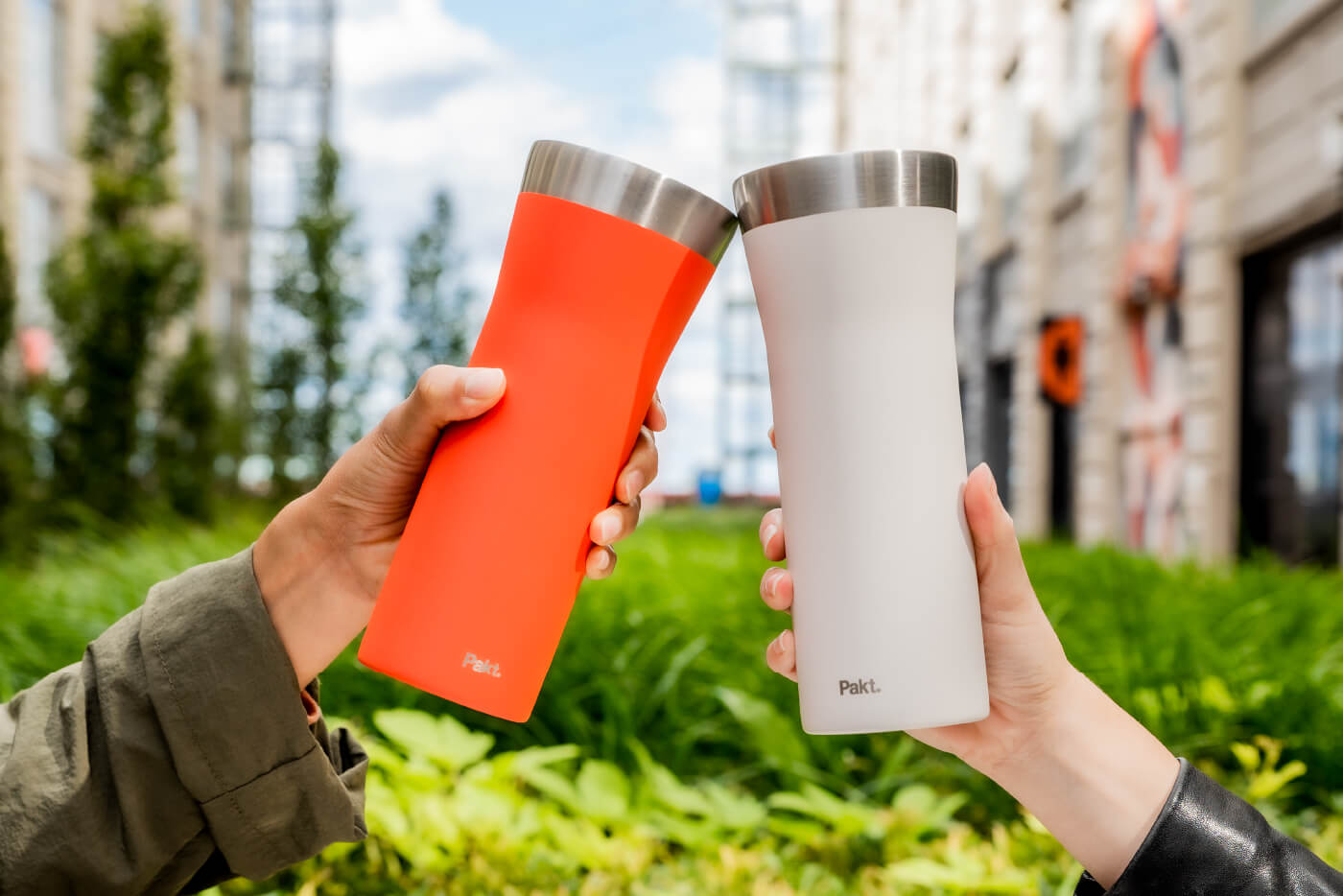 Crafted from 304 stainless steel, BPA-free plastic, and silicone rubber. Color versions have a scratch-resistant, baked-on powdercoat finish for a long life.
Pakt on the go
See Pakt in the wild via posts from our community of those who #keeptravelsimple.
16 oz / 475 mL
Height 8.3" (21 cm), Diameter Top 3.5" (8.7 cm) Bottom 3" (7.5 cm)
.8 lbs
304 stainless steel, BPA-free plastic, and silicone rubber
Before first use, wash all parts with warm, soapy water, then rinse thoroughly. Lid is top rack dishwasher safe. Vessel is dishwasher safe, hand-wash recommended.
Looks nice, fits my hand perfectly, and I especially love that I can sip from anywhere along the rim.
Best travel mug i've used
Easy to twist 'n sip. No over-spill down your T-shirt! Comfortable 'lip' and great colours to choose from.
Nice Pakt product. Great feel!
Excellent volume and dimensions. Outside material slides easily in and out of water bottle pockets. Be aware that it is not a one handed open/close mechanism but that tight seal keeps temps solid for at least 6 hours.
Worthwhile upgrade!
Finally decided it was time to clear out old less functional travel mugs and these stepped up the game several ways: excellent insulation capability (the lid can be a common weak point but not here), pretty leakproof engineering without excessive complexity, a very nice sip rim, easier to clean, ability to drink from any side and even the lid blends into the lip feel. The sips can be small when open but this is good when the drink is quite hot. Easy enough to remove lid if a larger drink is desired. Also relatively easy to clean! Excellent and glad I upgraded after 15 years.
The entire mug vessel is made from a high-quality stainless steel.
Yes, the Pakt Travel Mug is dishwasher safe.