Free US Shipping
The Pakt One
Meet the Pakt One. It packs like a suitcase, carries like a duffel, and travels like a pro. The One has been perfected through five+ years and hundreds of thousands of miles of global travel testing. 
35L capacity 
Zip around, dual-compartment design for the ultimate in organization
Easy access to everything you need while en route
Premium, durable materials and hardware
Carry-on approved
#ffffff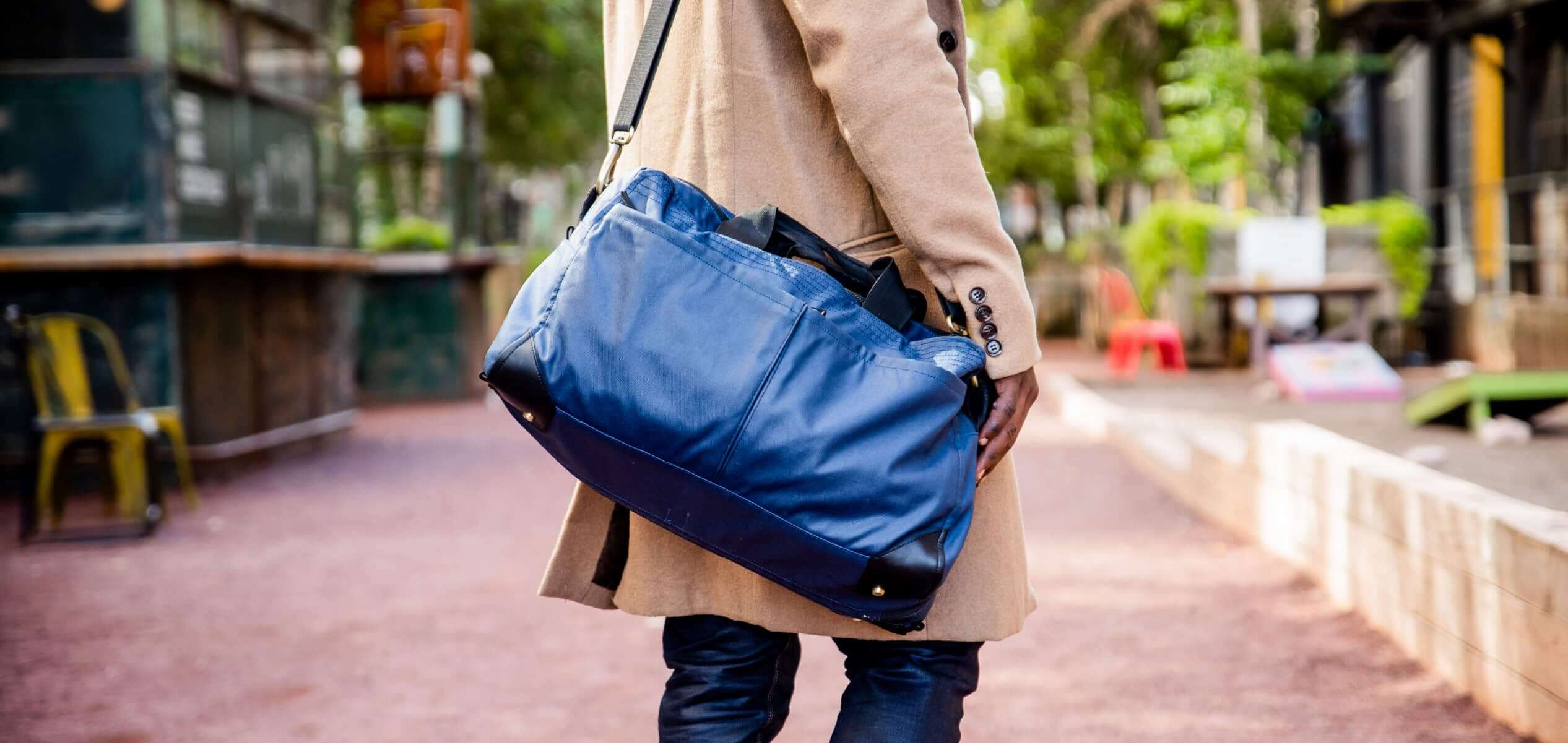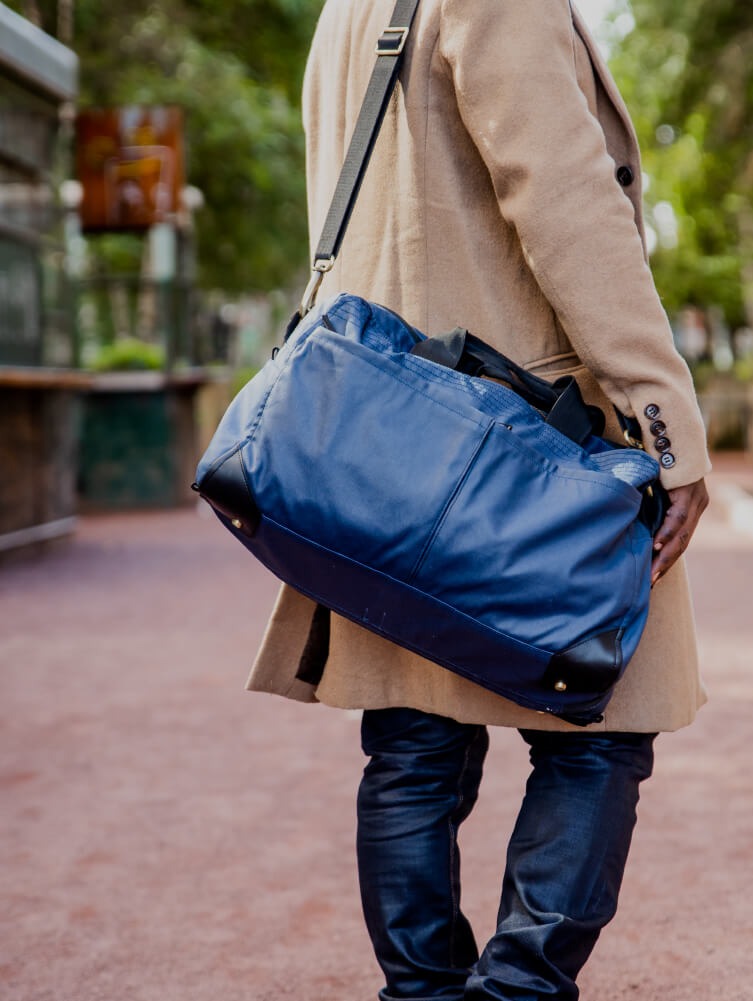 Packed with everything you need, and nothing you don't
"Pakt could become my go-to for travel for years to come."
The dual-compartment design allows you to easily see and access everything you packed at a glance
Premium padded shoulder strap with double adjustment buckles for maximum adjustability range
Protective corners and metal feet ensure years of use
After the original bag appeared in the documentary, Minimalism, Malcolm Fontier and The Minimalists received thousands of vocal requests to bring the bag back. In 2017, they teamed up with Sprout Studios and videographer Matt D'Avella to introduce a new, improved version – The One. With the help of nearly 7,000 backers and $2M later, the bag was successfully crowdfunded, and a brand was born.
Pakt on the go
See Pakt in the wild via posts from our community of those who #keeptravelsimple.
Length 20" (50.8cm) x Width 10" (25.4cm) x Height 11" (27.9cm)
3.25 lbs
35 L capacity
Black / Black - 420D nylon dobby; water-resistant exterior zippers; durable black hardware; grey 150D polyester interior
Grey / Pewter - PU Coated polyester canvas exterior; durable pewter colored metal hardware; grey 150D polyester interior
Navy / Bronze - PU Coated polyester canvas exterior; durable brass colored metal hardware; gold cotton interior
Protective corners and metal feet
Premium YKK zippers on all main zippers
No external labels
You can wipe, spot clean, or on occasion machine wash it
Durable and made with care.
This bag is extremely well designed and manufactured. The zippers are high quality and lots of care to detail has gone into its design. My husband loves it! Also the customer support team is superb, I had a concern about shipping and the issue was resolved within 12 hours.
Outstanding travel luggage
The Pakt one duffel and Pakt travel backpack are outstanding products.
love it! just what I was looking for
Excellent quality, but it's too heavy for my small frame
Pakt One was on my radar since its release. I loved the appeal of a well-organized, high-quality duffel bag for shorter trips. However, two days worth of clothing, a toiletries bag, and a pair of sneakers ended up too heavy for my short, petite frame. I lugged it around NYC and eventually called it quits and had to switch from walking to an Uber to get to my destination, and I'm a healthy, fit person. I will probably only be able to use this for trips where I'm driving door-to-door. I'm pretty disappointed in its lack of utility. What would make it better is this amount of organization in a backpack. But either way, I wish I could return this.
Hey Jenny! Bummed to hear that the Pakt One didn't work out for you. It definitely can get heavy depending on what you pack and how long you are carrying it. We'd recommend the Pakt Travel Backpack for a more comfortable carry through airports and longer distances. The Backpack will have those carry features that you're looking for, with a similar organization as the Pakt One Duffel (it opens like a clamshell and you can pack it as a suitcase). I know we're in touch via email so hope we can resolve this for you : )
No, it does not- you would have to use a luggage strap or something similar to connect it to a rolling suitcase.
The Pakt One is not completely waterproof, but the materials are water-resistant across all colorways, and the Black Pakt One has water-resistant YKK zippers.
All colorways of the Pakt One are built to last, but the Black bag has a more technical/structured feel and is the only colorway with water resistant zippers.
We have used the Pakt One as a personal item on Spirit (and other airlines that charge for carry-ons) when it's packed lightly. A fully stuffed Pakt One may not fit within their maximum personal item size limit.
We're glad you asked! The short version: we source quality materials and work with only top notch manufacturing partners to create a product that is going to have a long life. Check out this blog post where we go a bit more in depth.