The Anywhere 5L Sling
$95
The Anywhere 5L Sling
Notify Me When Available
Stash all your road trip or flight essentials while en route, then pack it up for daily adventures at your destination.
Interior pockets to keep smaller items/tech organized

Cross-body shoulder strap

 tucks away into the back panel, allowing the sling to be used as a toiletry bag or tech case.

Durable water-resistant materials made from recycled single-use plastic
#ffffff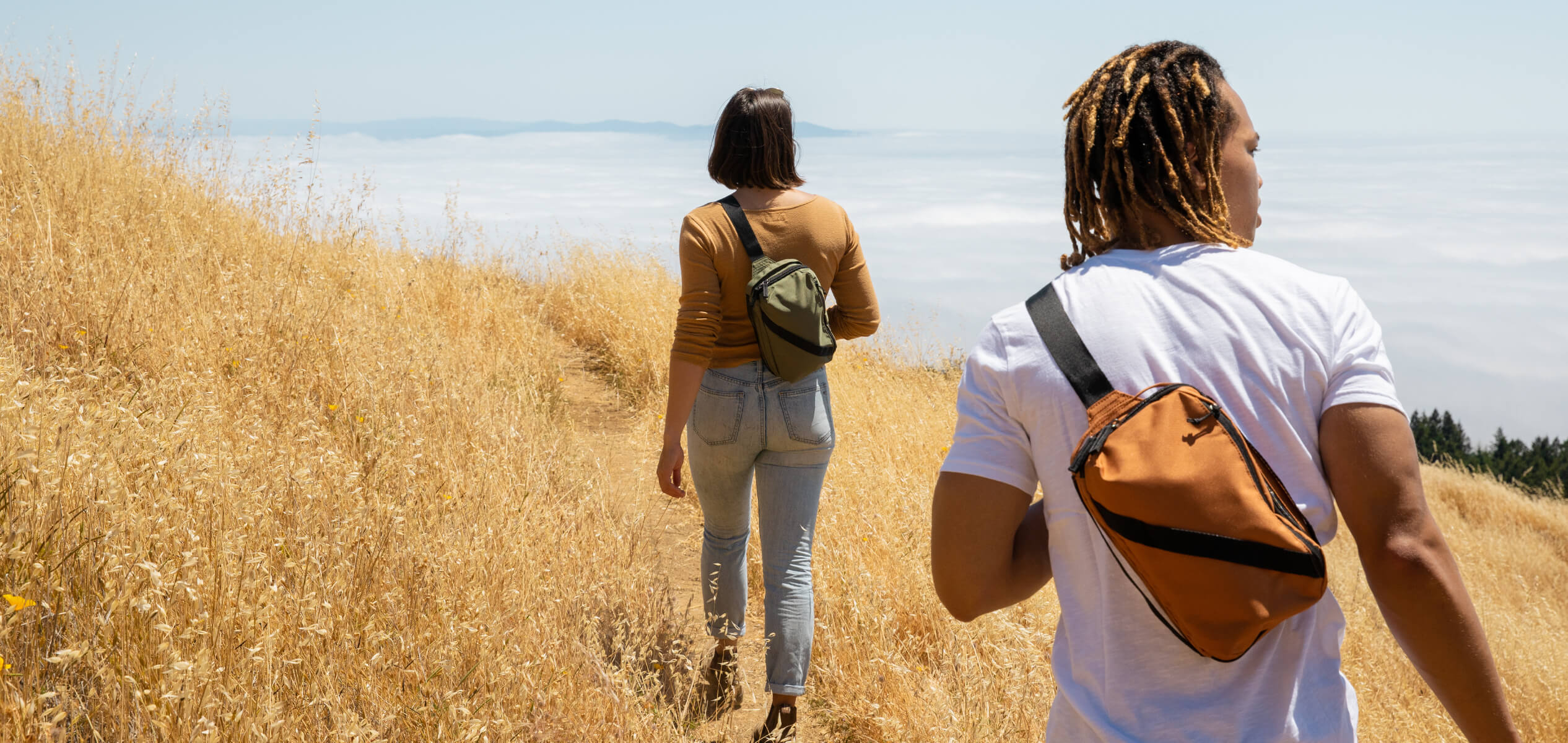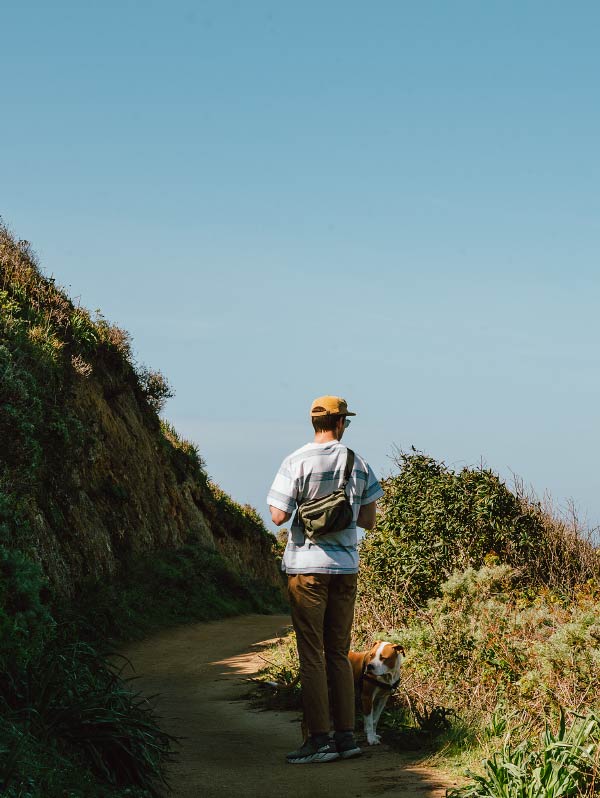 Travel like a pro, live like a local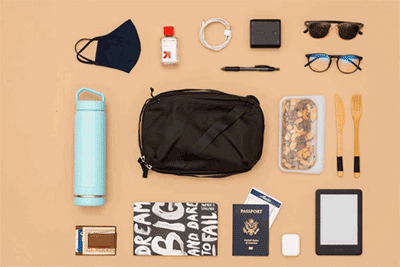 That awkward moment when you're digging through your carry-on for your earbuds, book, chargers and snacks before stowing your bag overhead? Never again. The Sling doubles as the perfect sidekick while enroute, and as your everyday carry at your destination.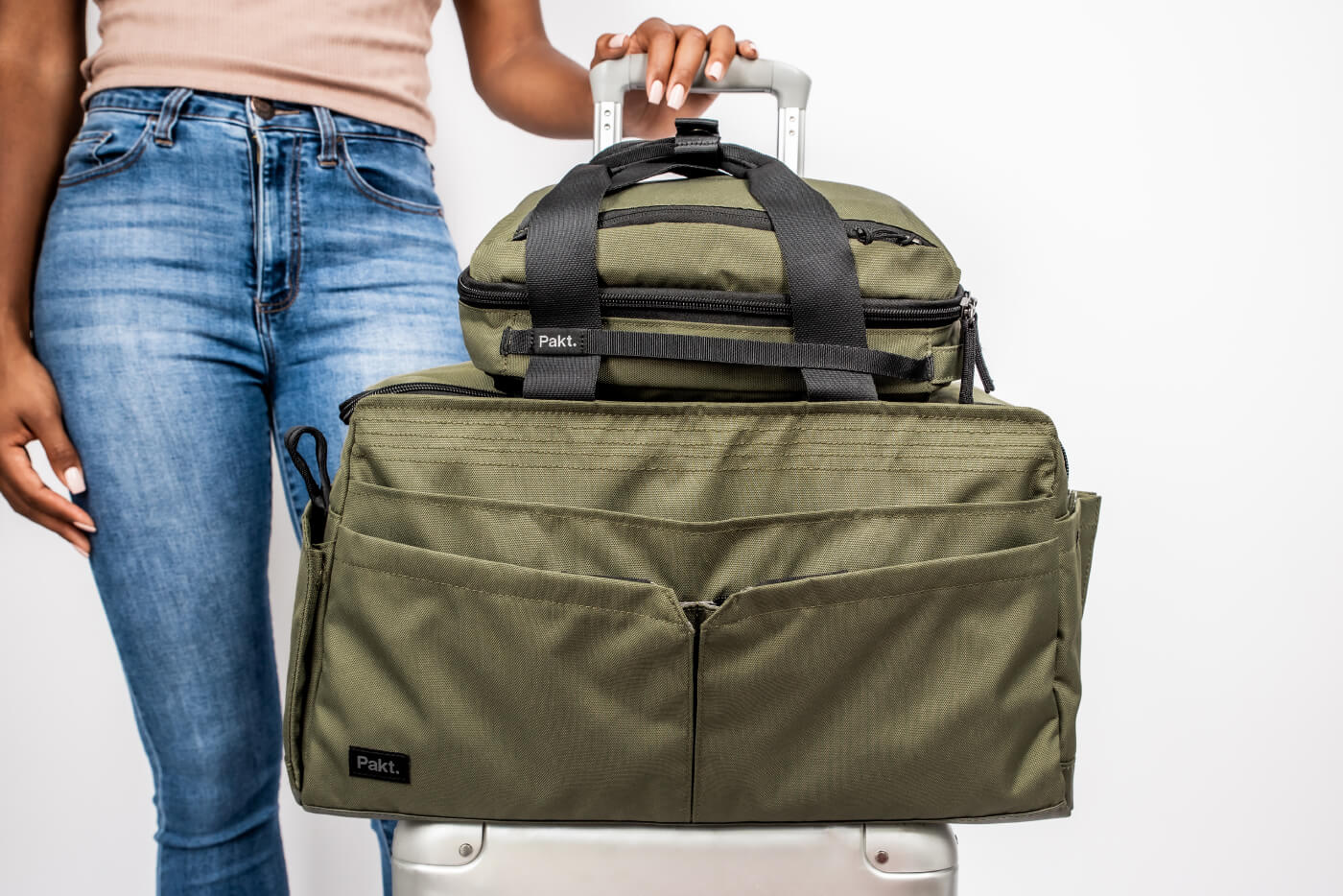 Looping the exterior webbing onto the handles of the 25L, 50L, or the Pakt One allows you to carry multiple bags together as one, rather than separately. When you get to your seat, release the sling, stash larger bags overhead or in the trunk, and keep your travel essentials close at hand.
How @tk_north travels with the Anywhere Collection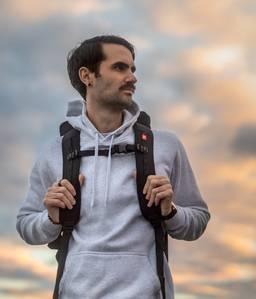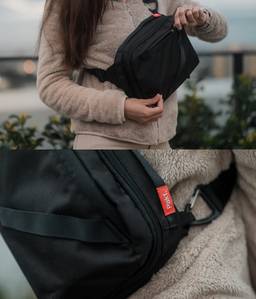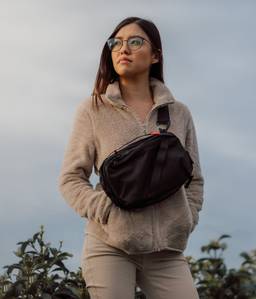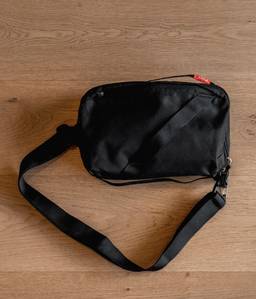 Pakt on the go
See Pakt in the wild via posts from our community of those who #keeptravelsimple.
18 x 9 x 28 cm / 7 x 3.5 x 11 in
.6 lbs
5 L capacity
900D rPET (recycled polyethylene terephthalate) exterior in Green, Black, or Adobe
150D grey polyester interior
Durable water resistant coating
Tough Duraflex hardware and YKK zippers
Heavy duty bar-tacks reinforce all handles and stress points
You can wipe, spot clean, or on occasion machine wash it
Almost perfect
I love the sling. I would like to have the place to put the pencil a little bit wider because I wanted to use it to place a lipstick. But Anyway I love it.
Anywhere Sling
I got the sling as the first step to change up my travel packing and absolutely love it! I use it everyday for just about anything. I will be buying the Pakt Travel Backpack in a few months when I have saved up enough money!
Perfect size
Bought this as quick diaper bag. It easily can hold 3 diapers, travel size wipes, snacks, formula, and a baby bottle. It came in clutch when we're traveling and don't want to carry a diaper bag, especially when we're only out for a few hours. We loved it so much we're going to buy another one for us.
Awesome bag with small stuff to improve on
I *love* this bag. It's roomy, has efficient organization, comfortable, flexible for different uses! Not to mention the right size, too- 5 liters is perfect for my stuff with some room to spare, but also collapses when not fully utilized. Good job Pakt on the clever design! Some improvement that I think many people could benefit from:
(1) a zipper or a velcro or a magnet for the back panel opening where the strap goes when not being used. Since the strap's material is rather slippery, it often slides out of that opening, which is a humbug. Plus, if there is a zipper / velcro / magnet, that area can be utilized for other stuff such as some documents/receipts/face mask when not used to store the strap.
(2) One other thing is that is minor and absolutely not a dealbreaker, but annoying at first sight, is that the seams are not tidy. There were a lot of loose thread ends in and outside the bag. I was able to resolve the issue with a quick lighter, but nevertheless, at first sight it was as if it was a used bag, there were so many loose threads. Overall I ran my lighter through 18 points to fix all those loose threads! (yes I counted :) ) Perhaps Pakt should consider a different sewing company for the bags?
(3) the white tag inside that says "made from RPET" is plain ugly. It's bright white and so contrasting with the rest of the material and colorway. That small tag feels and look really cheap. I think that at this price point, there should be better tags involved.
(4) there really should be thin padding on the entirety of the bag, *especially* for the bottom side to protect valuables from hard surfaces. I'd happy to purchase a newer version when this is implemented!
We ship to the US, Canada, Australia, UK and more. Check out the full list of countries that we ship to here.