The Anywhere 25L Duffel
The Anywhere 25L Duffel is packed with features. This small but mighty bag makes an incredible family organizer, compact overnight bag, personal item for flights, or your go-to for everyday use. ⁠⁠
Multiple exterior pockets for easy access to tech, chargers, travel docs, and snacks
Interior laptop compartment fits up to 16" devices, 12" pocket for e-readers or iPad
Luggage strap to secure on the handles of your rolling luggage
Durable water-resistant materials made from recycled single-use plastic
#ffffff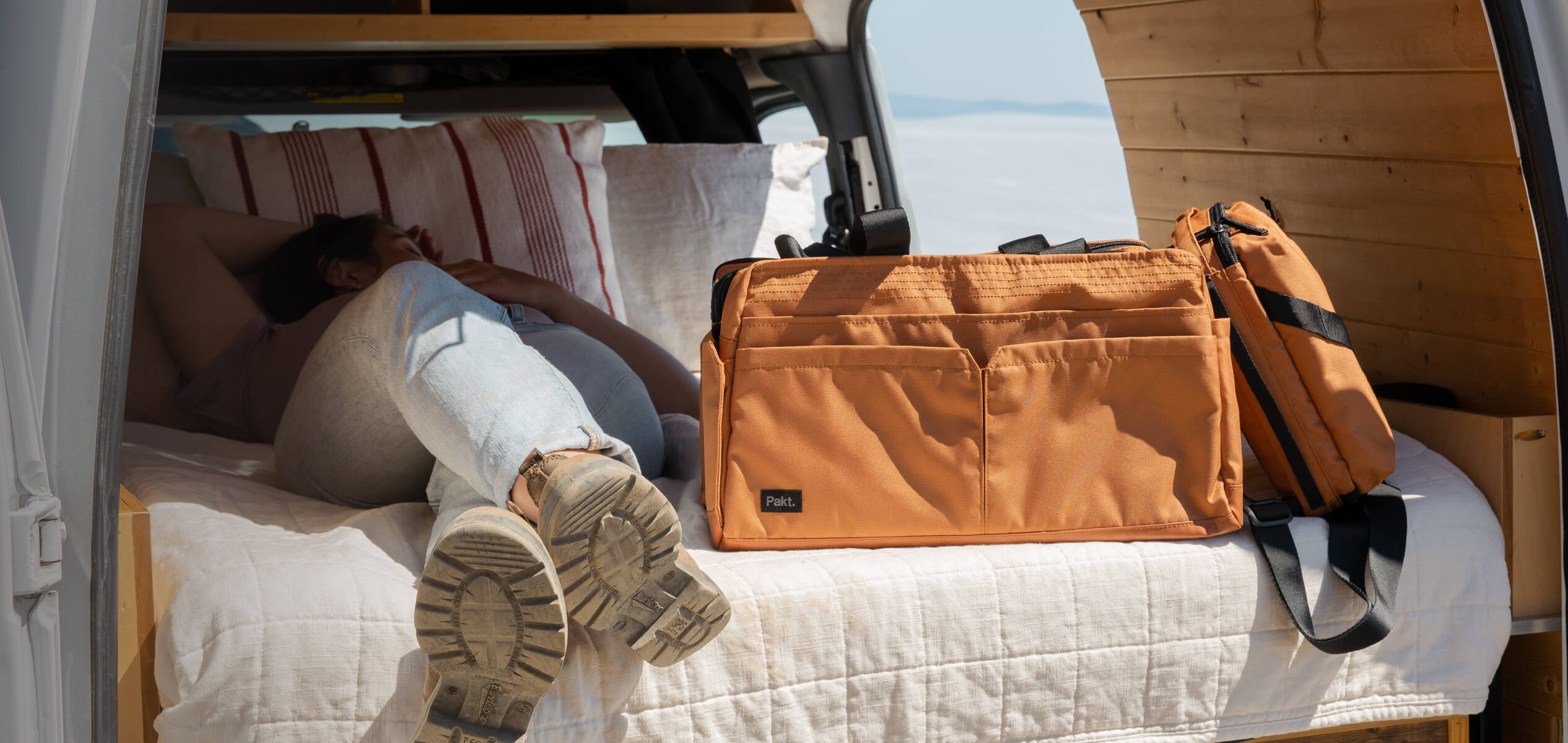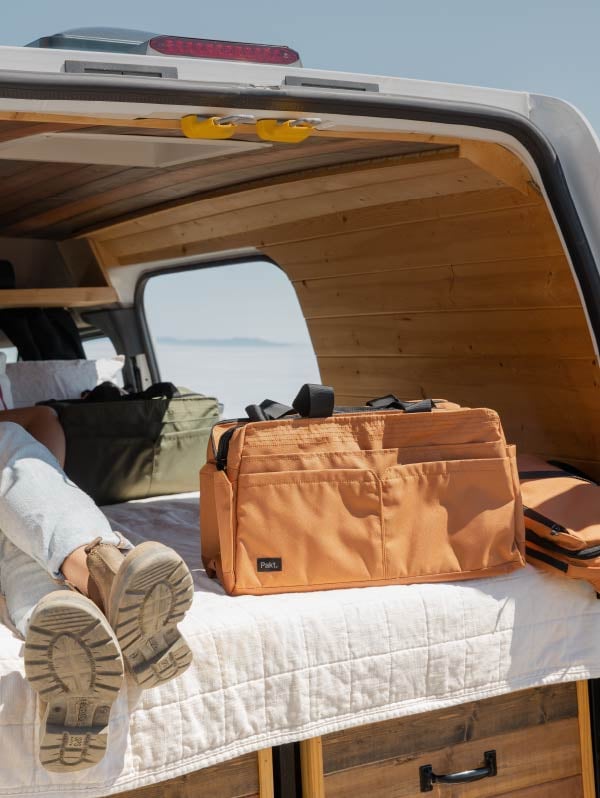 Travel like a pro, live like a local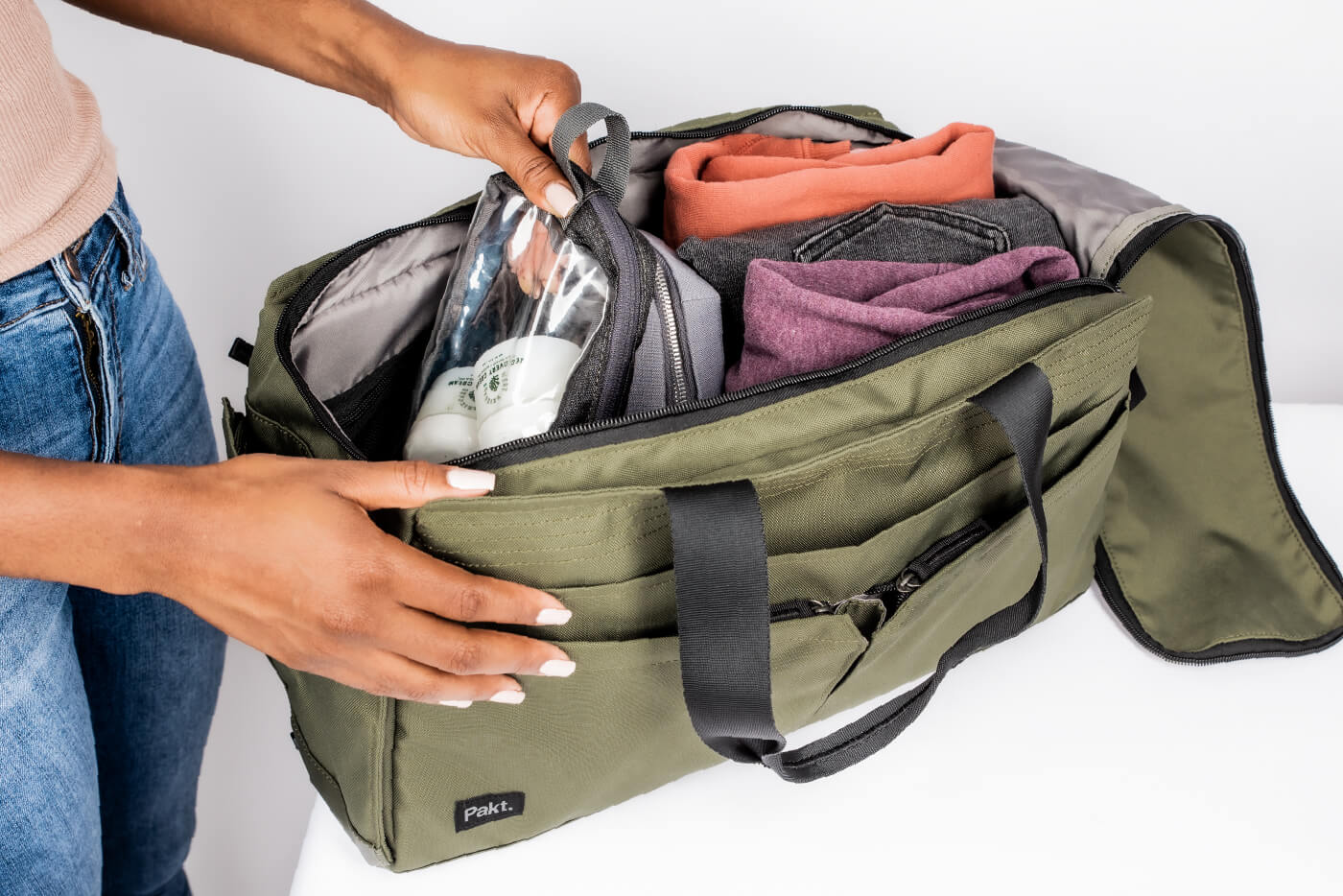 Flying solo? Pack all of your flight essentials, and secure the duffel onto your rolling luggage. You'll have access to all of your tech, snacks, and reading material while in-flight, with room to spare for a change of clothes and toiletries.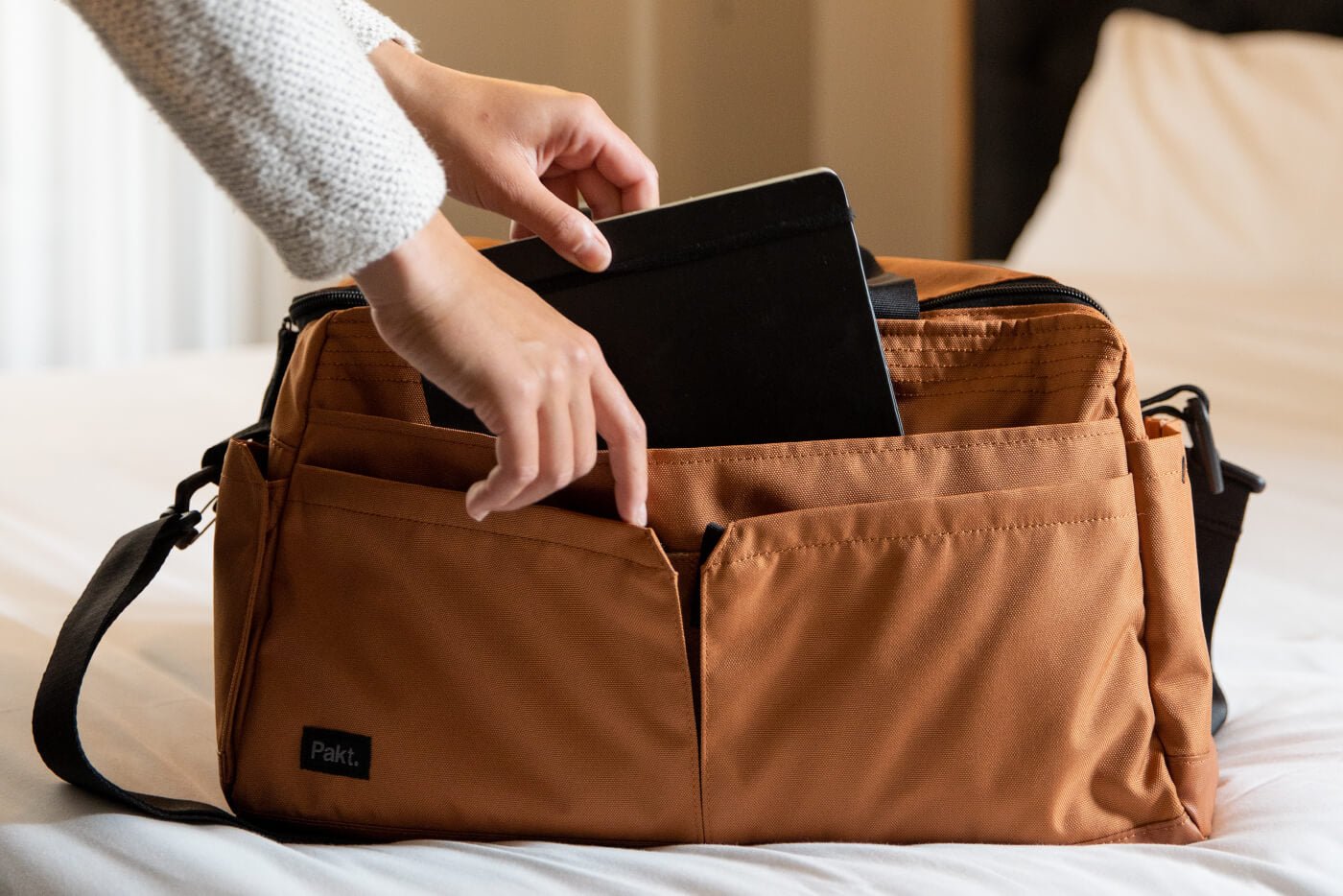 The layout and features are designed to perfectly hold all the things your group will want access to while on the road within reach. This is the perfect home-base to keep everyone's snacks, gadgets, and passports in for easy access and happy seatmates.
Front / back oversized media pockets
Seven exterior pockets
Two oversized exterior water bottle pockets with a waterproof lining
How @tk_north travels with the Anywhere Collection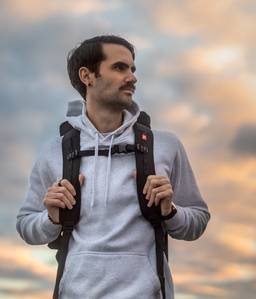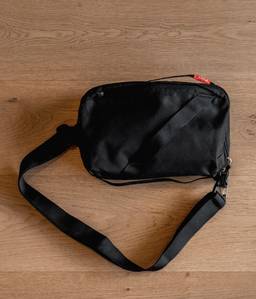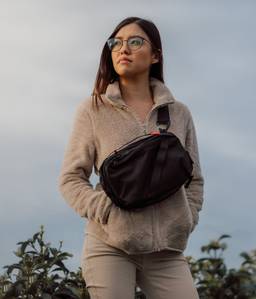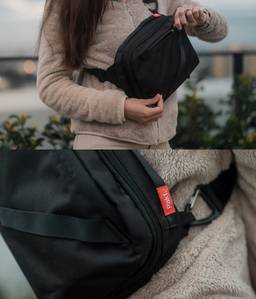 Pakt on the go
See Pakt in the wild via posts from our community of those who #keeptravelsimple.
43 x 20 x 25 cm / 17 x 8 x 10 in
1.8 lbs
25 L capacity
900D rPET (recycled polyethylene terephthalate) exterior in Green, Black, or Adobe
150D grey polyester interior
Durable water resistant coating
Heavy duty TPU water resistant bottom panel
Tough Duraflex hardware and YKK zippers
Heavy duty bar-tacks reinforce all handles and stress points
You can wipe, spot clean, or on occasion machine wash it
Good size, but some things are missing….
I own the Pakt one and the Pakt backpack, which I absolutely love. I really don't understand why some of the features of the two other bags didn't go into the
25l Duffel. The TSA pocket is one of the features I really love, and it is missing in this bag. Why, Pakt? Same with the interior organisation in one of the front pockets, which is a great idea. And there's absolutely no shoulder pad, although even this smaller bag can get really heavy. The interior organisaton of the bag is nice, so I'm going to keep it. Pakt, please work on the rest.
LOVE this bag. Perfect for road-trips / everyday car rides
We do 8+hr road trips quite often and this bag has been a real game-changer!!
This pretty much lives in the back seat at this point & is excellent to keep our travel goodies organized. Having everything be kind of mirror images is awesome for us to be able to have our own spaces for the things we need without needing two separate bags. Double water bottle pockets are a winner, and the bag feels premium. It's so unique compared to anything else in its category and I own A LOT of bags 😅
It looks amazing! I am looking forward to going on a trip!!!
I haven't been on a trip yet but I'm definitely looking forward to traveling!
Good materials and build quality, poor overall design.
I just purchased my first very delayed Pakt piece, the 25L Duffel. I am having difficulties transferring everything into it from my lesser quality bag, and have found quite a few design flaws. I am a professional pilot, so obviously I travel for a living and I am constantly looking for the best option for a (top) bag. The first issue that I came across was the height. an extra 1/4 to 3/8 of an inch higher and multiple pieces of 8 1/2x11 paper/ folders would be able to fit- as it is, I am barely able to fit a clear sleeve with my vaccine records, etc in with the addition of my MacBook Pro. The snap webbing to retain the laptop and other files is not expandable, so without anything actually in the bag, it snaps down and looks great. As soon as you add anything, it becomes impossible to snap the strap down. Interior organization pockets are limited on it for things like sunglasses, pens, electronics, and stealthy places for passport, etc are almost non existent. I like to carry food with me, because staying healthy on the road is already a challenge, so having more flexibility with the compartmentalization internally would be greatly helpful (multiple panels, multiple snaps!). I always assume that the bag is going to end up getting knocked over, at a bare minimum. I think some kind of really secure closure for EVERY pocket, save maybe one, for an external drink, is really important. As a result, all the effort into designing cool external pockets with two little magnets is useless, as soon as all of your stuff ends up everywhere inside an overhead bin, because said pocket(s) have no closure across the top. Having a sleeve to slide over the rollie handle extension, is important! With the strap that is on the duffel, the slop laterally, diagonally, etc is pretty huge. The sleeve concept is a good thing. When I get to the hotel, I can even stuff a couple of waters from the front desk, into the sleeve while it sits on top of the rollie. I added some pictures to help try to clarify. I will be sending this bag back. Although the quality of the materials is top shelf, I basically can't use it as it is currently designed.
It can fit up to 16" devices and then there is an extra 12.5" pocket for an e-reader or iPad
Yes, the Anywhere 25L Duffel is carry-on friendly and makes an excellent personal item
The Pakt 25L Duffel and 50L Duffel/Backpack hybrid are both water resistant with a combination of DWR and TPU coating.