Free US Shipping
Packing Cube Sets
Notify Me When Available
Organize your Pakt bag while taking advantage of every available interior inch. From jeans, sweaters and other bulky items, to socks and small accessories – there's a place for everything. The cubes feature ultra-light and durable materials with a view-mesh top panel that makes it easy to find what you need without totally unpacking your bag. Each style is designed to perfectly fit within your Pakt bag:
Pakt One Set 2 large cubes, 1 small cube, 1 stuff sack, 1 zippered pouch
Travel Backpack Set
2 large cubes, 2 small cubes, 1 stuff sack
#ffffff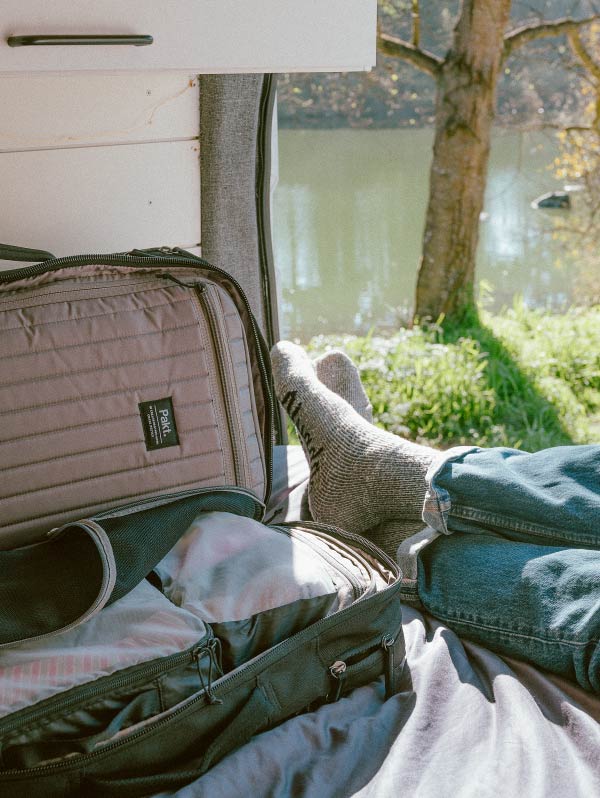 Translucent fabric panel allows you to easily identify what you've packed without opening each cube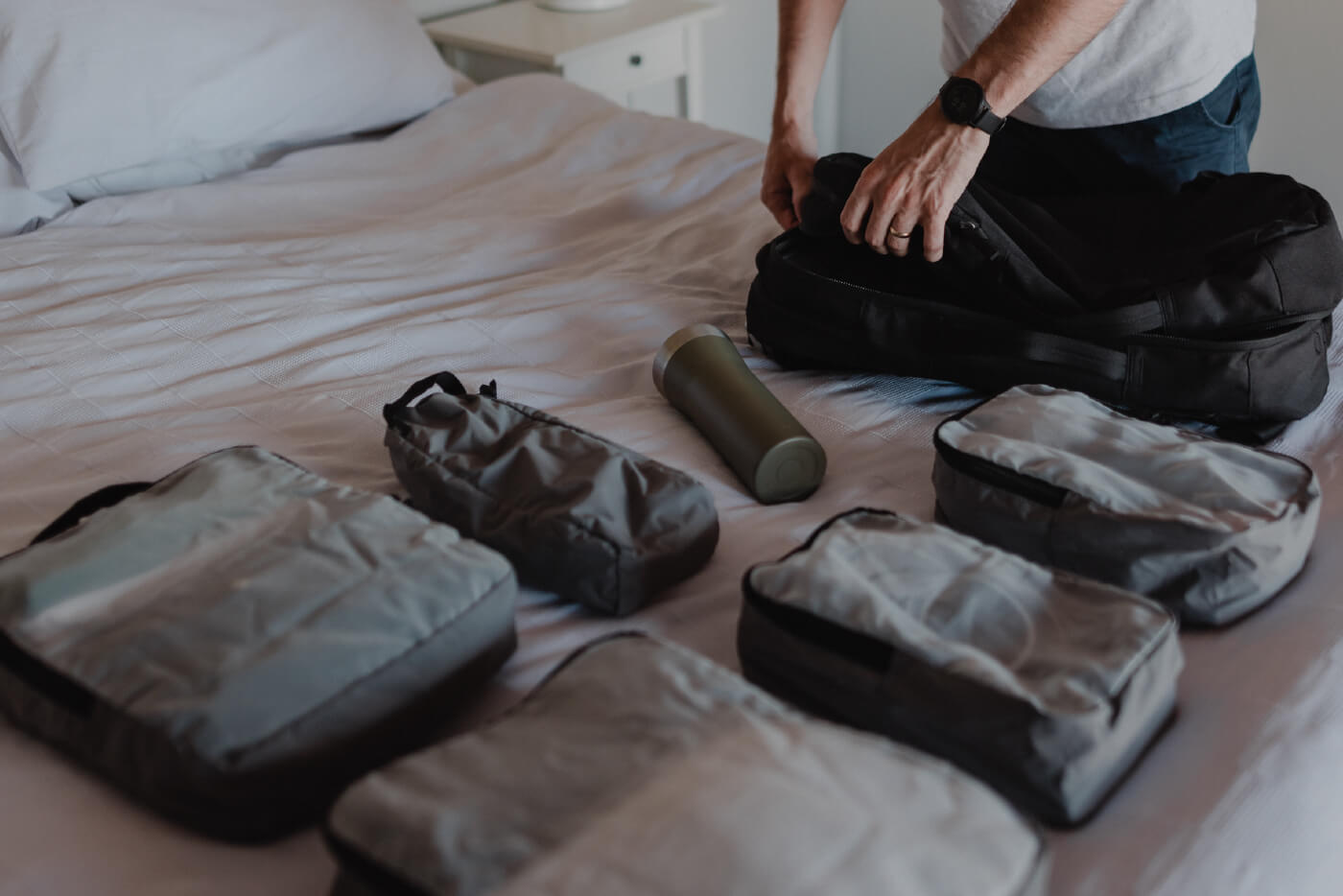 Large cubes are the perfect size to pack sweaters, jeans, and tops. Small cubes neatly pack shirts, athletic wear, shoes, and tech. Stash socks and underwear in the stuff sack; and you're ready to roll out!
Pakt on the go
See Pakt in the wild via posts from our community of those who #keeptravelsimple.
Pakt One Set
Weighs 7.5 oz
Large cubes: 31 x 24 x 7.5 cm, 5.6L
Small cube: 24 x 15 x 7.5 cm, 2.7L
Stuff sack: 32 x 12 x 7.5 cm, 2.75L
Zippered pouch: 17 x 15 x 7.5 cm, 1L
Travel Backpack Set
Weighs 9 oz
Large cubes: 32 x 25 x 8 cm, 6.5L
Small cubes: 26 x 16 x 8 cm, 3L
Stuff sack:31 x 12 x 8 cm, 2.75L
80D x 160D nylon ripstop in Black, Grey, or Red
You can wipe, spot clean, or on occasion machine wash. Hang to dry.
Love the packing cubes!
I haven't used them yet, but my husband has used his, and I love them! To have everything organized and in place every time you open your backpack is wonderful. My husband used them on our last trip and raved about them. I bought the red color, and although it's more of a coral color, it's pretty and I like that!
Packing cubes
I love it. They come in a set of 5 and what I love about it is you can see what you stored inside. The front part allows you to see what you have stored inside. I feel it is strong and is able to withstand of stuffing more things inside.
I've not use my Pakt One Packing Cube Set yet but I love the concept.
This is a brilliant idea from the stand point of making packing simple, easy, quick and uniformities..Pakt One Packing Cube Set will help keep everything organized, neat and easy to identifies your garments..It's a great solutions when come to packing..I'm excited and can't wait to use Pakt One Packing Cube Set in near future…Thanks for making packing easier
Love these cubes. Thank you Pakt.